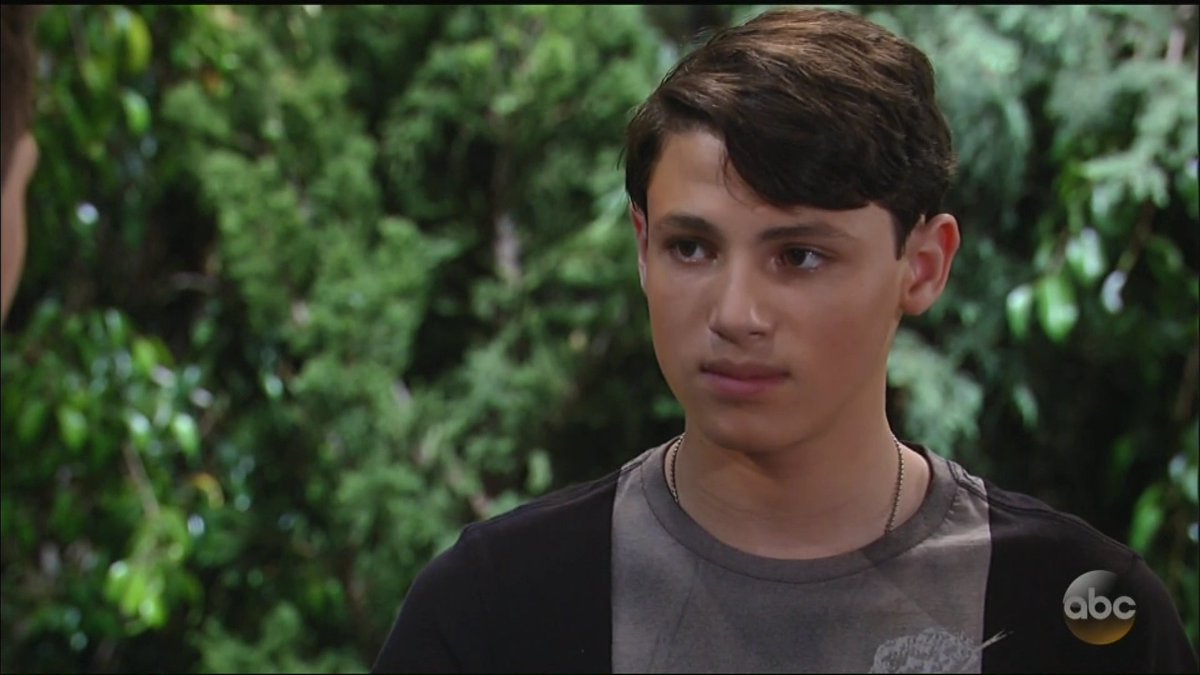 A hair cut. Cam gets Oscar to text Joss with some riddle so she'll talk to him.
Joss and Sonny have a talk. Sonny's the best when he's being a Dad and Son. Joss then talks to Michael. THEN she talks to Nelle! Nelle asks her if she misses Drew more than she is mad at him. Nelle gives her good advice. Dang it, Nelle is just getting good as a soap victim.
Alexis gets Ava, Olivia, Molly, Kim and Jordan together to support Kiki in her lawsuit. They all tell her when they were sexually harassed. They "face her" but really talk right into the camera. All tell powerful stories! Too bad Kiki's lawsuit is going to be the "shocker" in all of this.
Michael -OMG Sam and Jason are acting like he's 16 years old OMG!! COME ON!! Michael leaves and Sam and Jason talk about Danny, her being with Patrick (for about 2 seconds) and John Doe.
OH!! Chloe cries so well!!!! She wants Chase to kill Michael. Which means no real twist yet in this whole story. I did see the car accident in previews-- soooooooo.
Chase taped Chloe on the phone. So, why can't you use that against her??! I don't get why Michael has to "die"??
Ok, so Chase should really have been in love with her, set this all up but really kill Michael.
Some kind of twist-- OR Michael's PLAN should hurt Joss or Avery like Sonny/Carly's always hurt him!
End: Nells has some cramping.