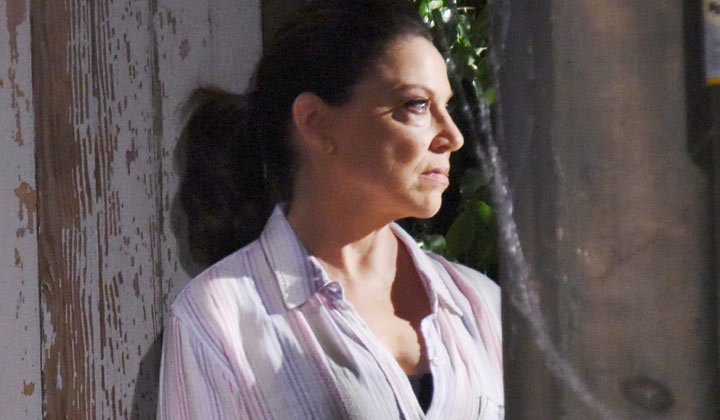 Franco finds Dr O losing it on the docks... he says "I'm here for you". Franco says he knows that she has Peter. He finally convinces her to leave town and then he'll call the PCPD and they can find Peter. She agrees, says thank you, then hits him over the head with a bottle.
Nina tells Peter the best place for him is behind bars, and then her Aunt can't get to him. Peter finally agrees.
Valentin recognizes the bartender/actor guy that Maxie knew from yesterday. He thinks he knows him. oh! HE's the guy Nina hired to be the West Nile guy at the pier!! Valentin finds out that Nina hired him. He goes to Spoon Island to find her.
Sonny and Jason talk about ......CARRRRRRRLY. Yada yada
Michael is going ahead with his plan..would that be WISE after what Carly did just to stop the wedding? I mean, if she thinks he's dead... ummm. Micahel tells Nelle he's going to see Alexis to change his will. Chase goes in and plays her paranoia like a fiddle.
Michael tells Sonny his plan--Sonny tells him all that could go wrong. Michael is like: Trust me.
Julian comes over to give Sonny the photo of Mike and Charlie. Sonny says he wanted to buy the bar because Mike felt 'comfortable' there. He then uses Mike's disease to make Julian feel bad. LOL. Oh Sonny.
Sonny calls over Chase to "talk" to him about the PLAN. Sonny says he better not screw it up.
At the hospital, Michael goes in and he and Jason talk, making Nelle think he's going to divorce her and get full custody of the baby once it's born.
Dr. O comes in the stables with a Molotov cocktail and threatens Nina and Peter.