Finn finds out Anna's been missing a month. He and Robert talk. Pretty lame when they were texting all the time with Emma/Robin but..you know.
Curtis and Drew in the bar, just talking.
Margot reads the flash drive about the memory stuff. She goes to Jake's and finds Curtis and Drew. She tells Drew she knows the story and believes him about his memory. She doesn't TELL him about the memory stick. I think she'll use it to prosecute Jason Morgan and Sonny.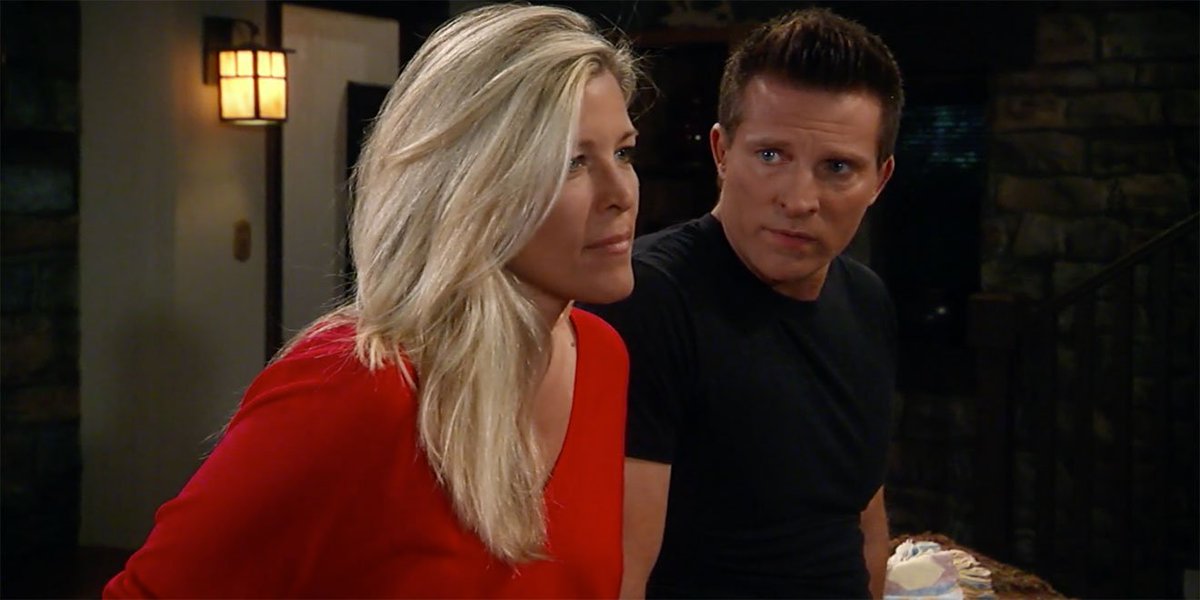 Jason and Carly RETELL THE ENTIRE "Michael Plan" Good lord. OMG Carly realizes she gave up Michael to Jason!! "Monica must hate me, I get it now"!! I think she said they have to stay underground for three months?? LOL Sonny comes and fills them in on the accident.
Sonny's rescuing Michael..they escape the blowing up of the car.
Lucas finds out with Julian..great acting on their part. They even look alike. Awww..he calls Brad and Brad is in the car, over by the side of the road crying. Nelle stumbles out of the woods. OMG-- HERE IT COMES.SWITCHEROONIE. Brad's like "What is up"? She said "I had a baby"!!! It's a boy! He tells her about Wiley. He then says they have to go to the hospital to get her checked out. She won't go. She wants Brad to raise the baby because if she doesn't run, she'll have to give her baby up and go to jail.
Later: (we didn't see the switch itself) Lucas goes back home and Brad's there with their "Baby"... Nelle wanders down the road in a daze...clutching "her" dead baby.
In the hospital, Michael jumps up when Nelle's brought in. He says: Is that our baby? She says: "a beautiful baby boy"-- and he picks it up and it's dead!! She let him see it without telling him first! First rate psycho right there!!
Lucas coos over "Wiley"... Brad doesn't say anything.