So Nelle's prepping for the fastest wedding in the west. Joss brings her a hair comb Carly gave her that was Bobbie's lol. Okayyyyyyy. It's JUST to borrow tho. Nelle has to take a pic to send to Carly.
Sam and Drew chat ...Sam wants Oscar to see Scout. Oscar is taking photos for the wedding.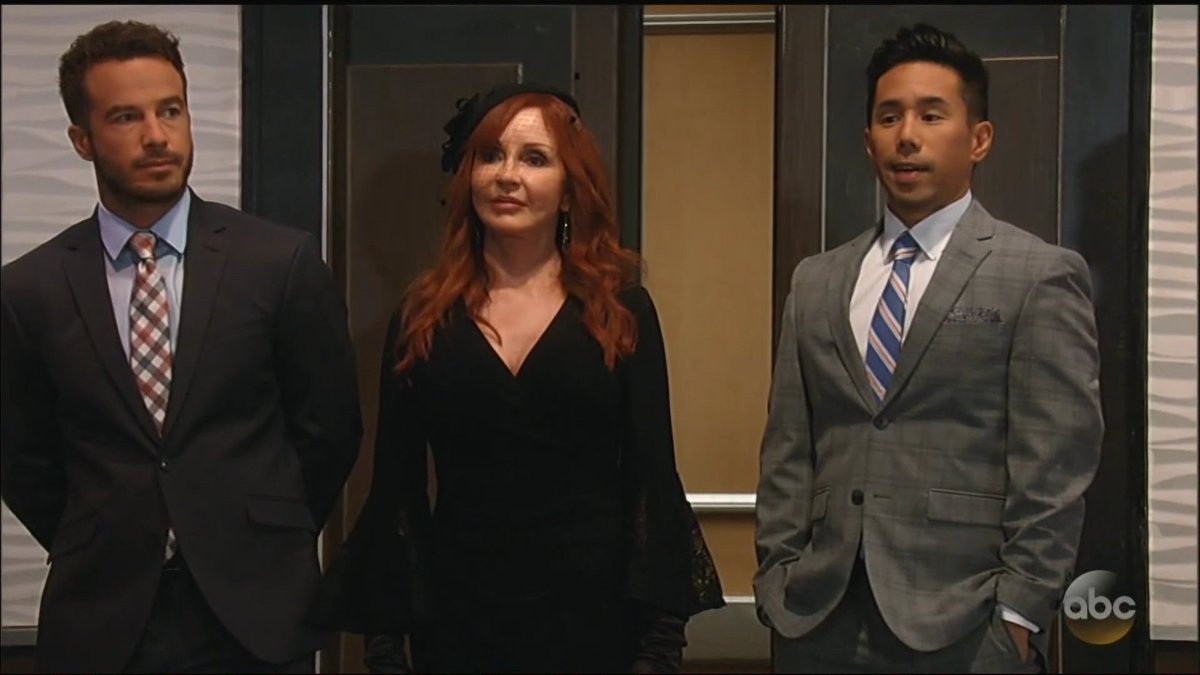 Lulu snarks...Ned says he's ok with it because he wants Michael happy. Bobbie shows up in head to toe black.
Brucas is there--- Brad give Nelle a necklace and she says he's the only friend she has.

Carly is going nuts in Ferncliff... and the nurse calls Kevin to say she needs to be sedated. He says no, he'll be right there. She goes off the rails. Kevin says she should have something to calm her down. Mary Pat gets a needle. Kevin leaves. Oh, Carly was faking it--and grabs the needle from Mary Pat.
Ava smells Oscar. Says, that's the cologne. Griffin says "yeah, that's funny--Carly smelled it by Morgan's grave too".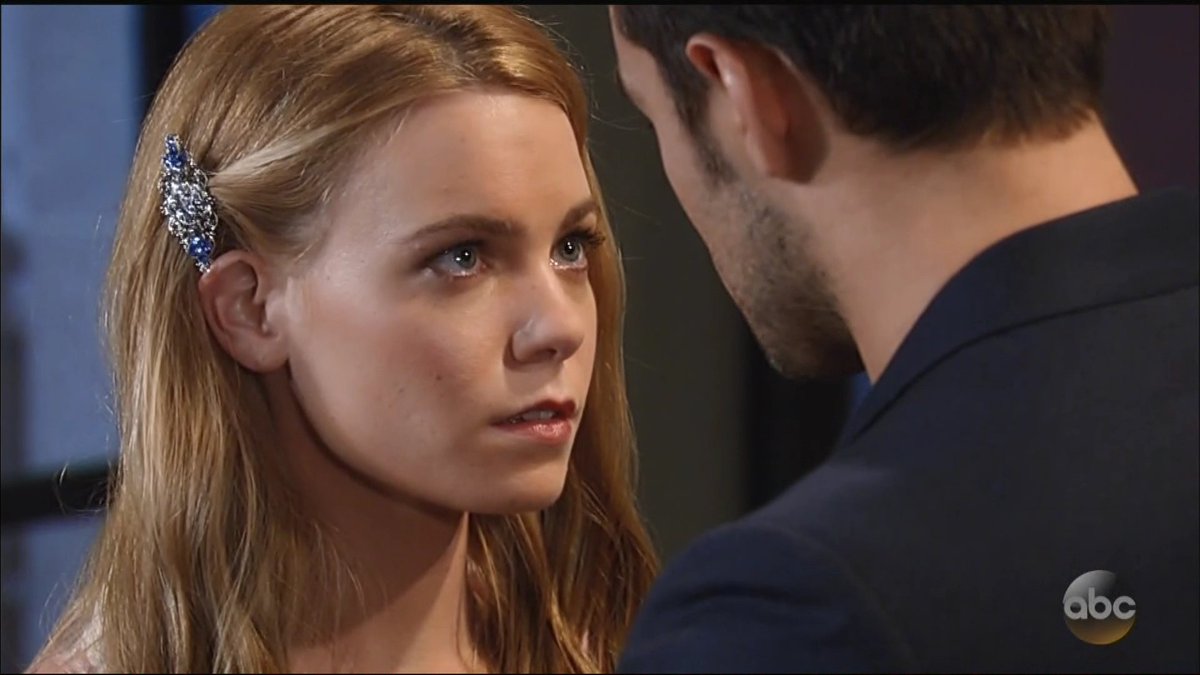 Chase comes to try to get Nelle away before the wedding. He says he loves her. The ONLY way this could have even have been 1/2 way interesting is if WE DIDN'T KNOW THIS WAS A SET UP. Kind of like "The Sting". Would it have been anything but DULL if we knew what was happening? NOPE.
Joss sees Chase kiss Nelle. Nelle acts like he's attacking her.
Jason asks Drew to keep an eye on Michael.
Joss comes down the aisle. Kevin sees a body in Carly's bed--covered in a blanket. You know that's Mary Pat. Carly interrupts the wedding and says Hell no..she will NOT be marrying my son!