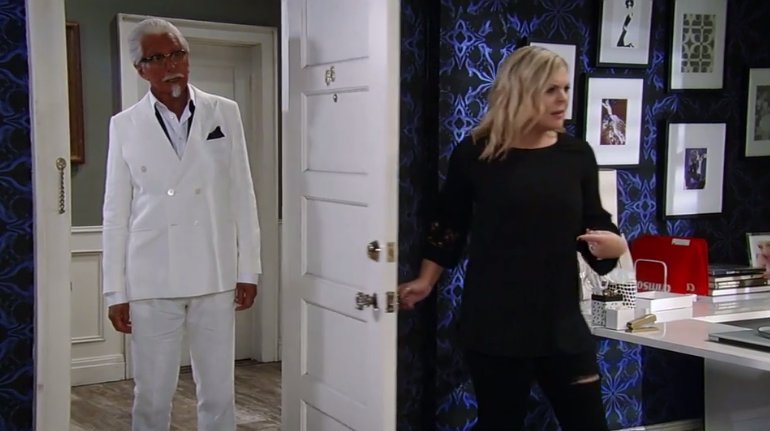 Look Lulu! He matches all my Target accessories!!
SO Many fried chicken jokes......so many. I mean, twitter was just awash in them! Let's just take a moment to say, the show needs money and PR-- so-- ?? It didn't hurt to have George Hamilton on, reading off cue cards and Maxie and Lulu chowing some KFC. Did it? Nah, didn't a bit. Someone did suggest that TIDE Sponsor Peter when he gets untied because you KNOW that mess is stinky!!
Ok, you realize we are all eating leftover KFC, correct? Sorry but I did finish the gravy.
LET THE WEEK BEGIN!!
Short week due to the 4th of July. We were treated to the Ava-centric episode -again. :eyeroll: Why they don't put on a classic picnic that GH used to have is beyond me. Can you imagine if they promoted that like they do the JaSam highlights? *sigh*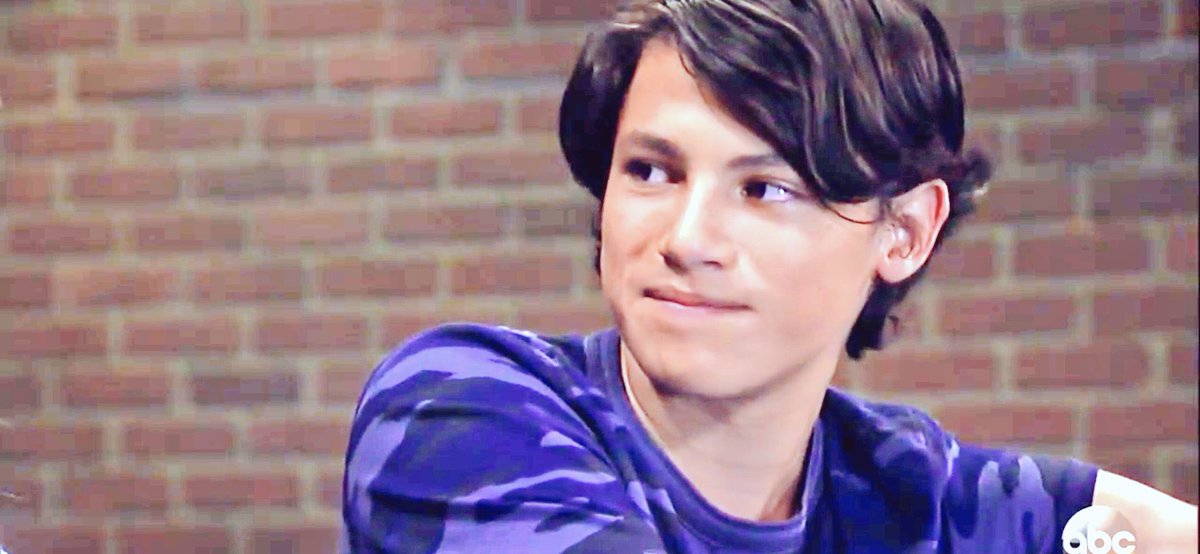 Hey, girl...'member me?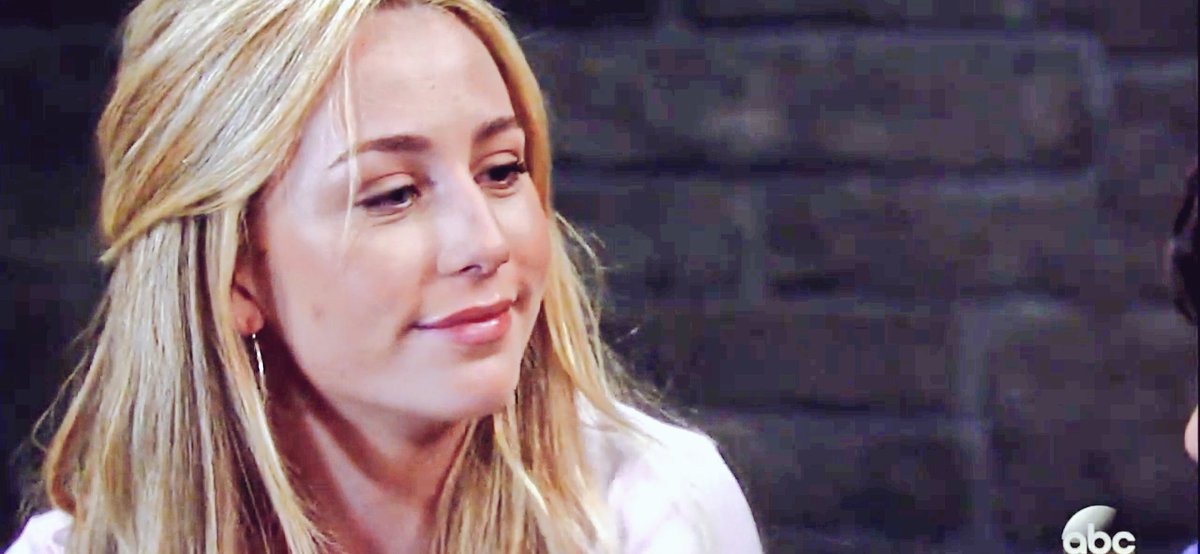 Well...I do...but not like this.... um.. nope. Not. Like. This...are those tan-lines?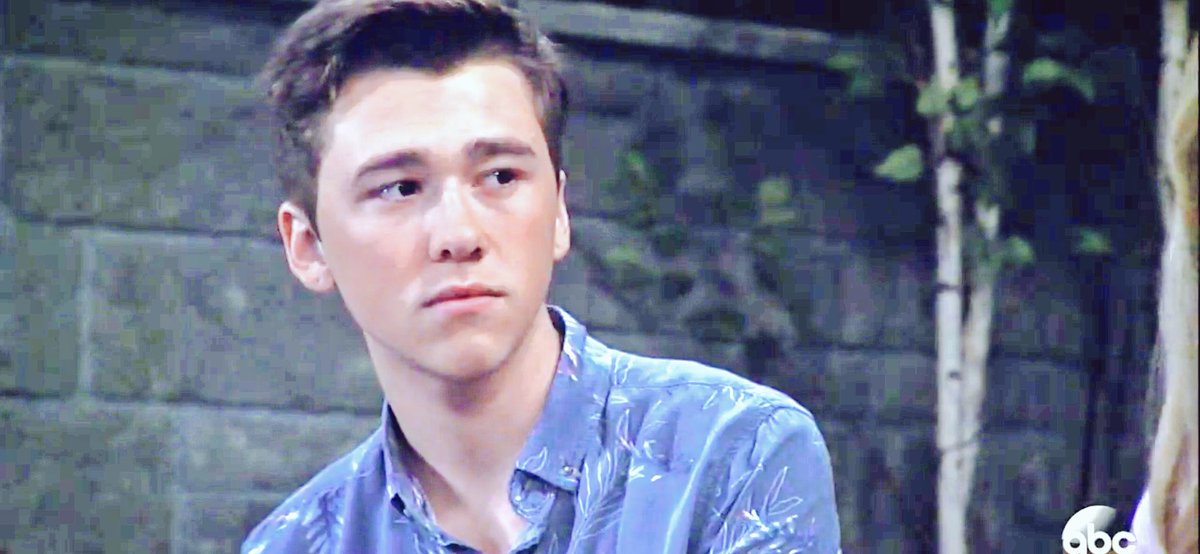 Wait.. you didn't use your sunscreen? Oh, you'll regret that when you're older Cam Webber!!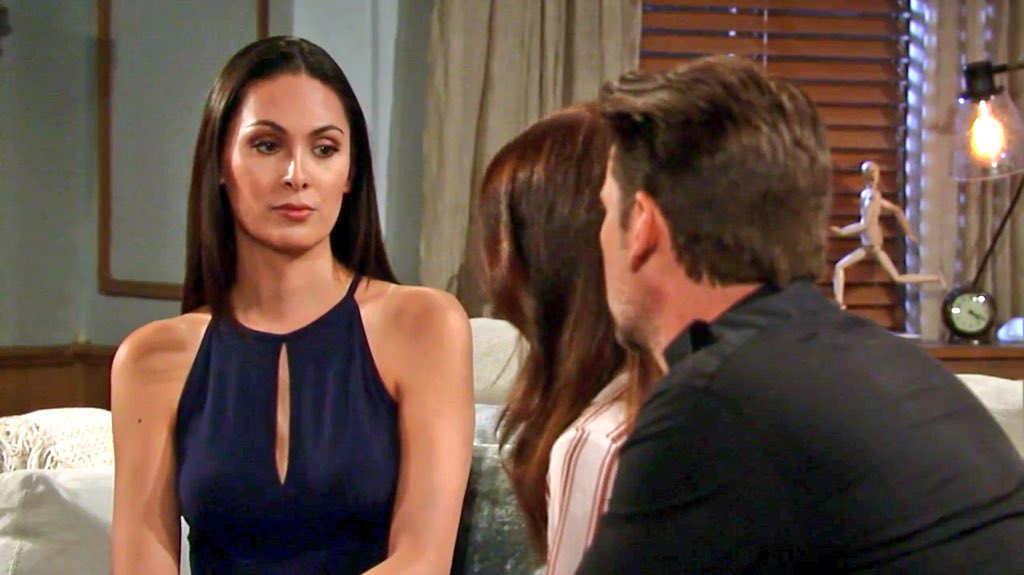 We had a nice talk about how to address those that have been gender-reassigned. On the plus side of this story, I LOVE the actress; very natural and it didn't feel like a newbie. I like that Liz was just: Meh, that's Terry! Franco was pretty cool and asked the right questions without seeming like a jerk. I'm glad she's working at the hospital because that way "Terry" can be recurring in a capacity where we would naturally see her. Downside: Yep- why this character--why now? Seems random and out of no where. We had that other Joss/Oscar incident at the prom with a transgender student. I really wish Oscar was having a gender identity crisis. It would do so much for his story and get a lot of the other characters involved and Terry could be someone that could help him. But, that's just me. Trying to get things to fit together on this show!!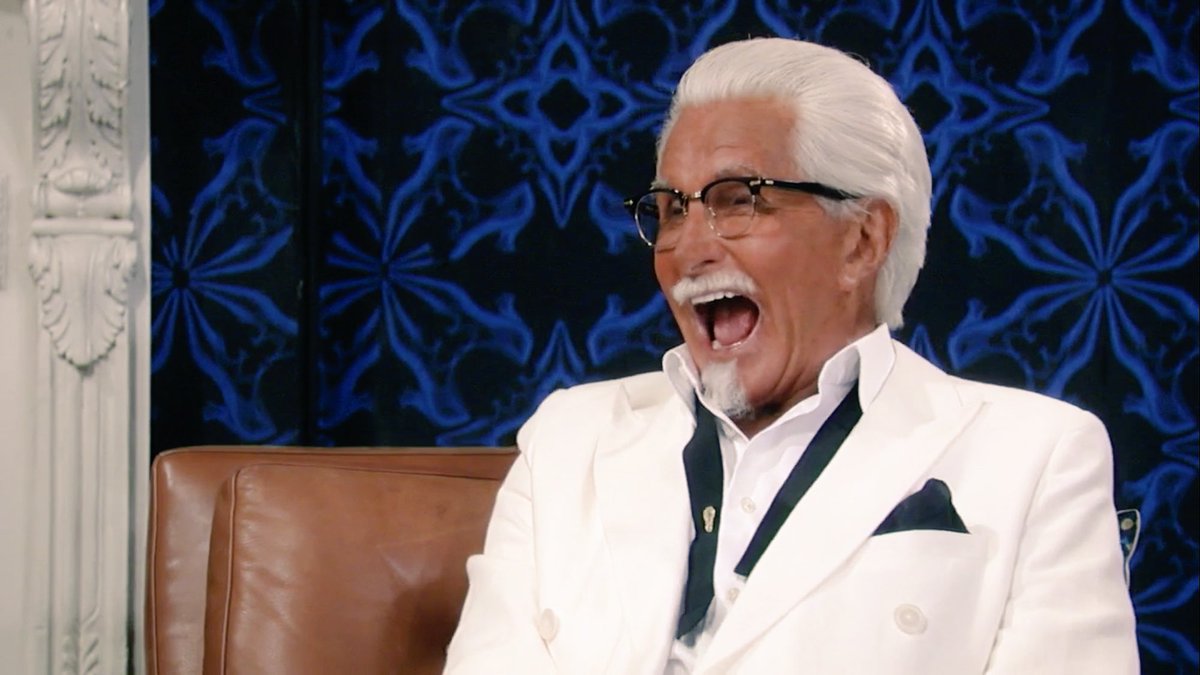 Well, howdy there, Maxie!! Long time no see!! You like my chicken? I have a new pickle burger out. It's jest plain finger lickin' good!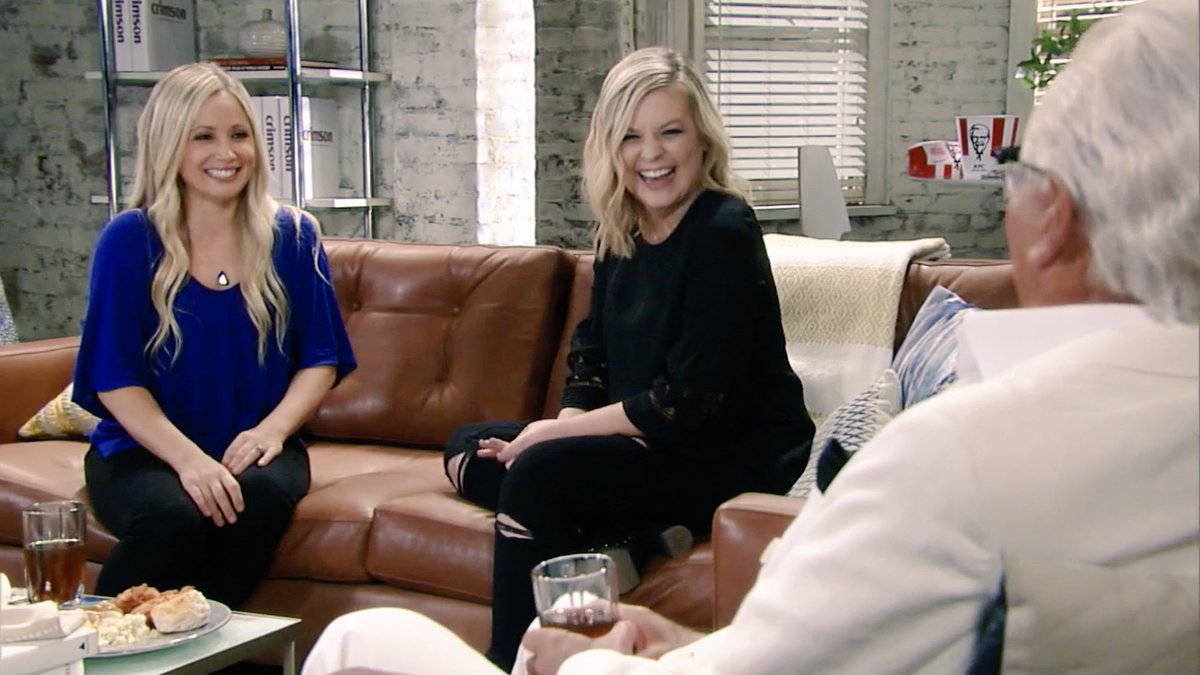 GIGGLE...Oh My God! You're so funny!!
And just adorable!! You light up the room!
Yeah, and that's just your suit and teeth!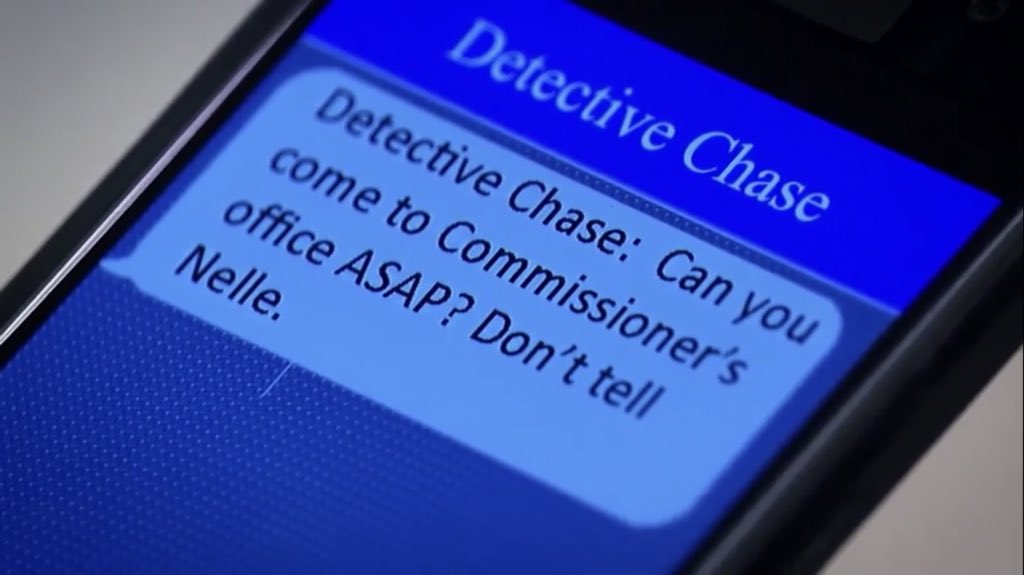 H-E-L-L-O I am FIVE. I just got my MOM's PHONE. Don't tell.
I have to make a few notes on this: First of all ...if you've got a person on your phone, do you type out "Detective Chase" in your contacts or just Chase?? Secondly-- does your phone say who's texting you? Like it says: DETECTIVE CHASE: before the text? Third of all, he typed out Commissioners? and the whole PS Don't tell Nelle is HILARIOUS. I mean, if they are trying to make this real life --yeah for the text but WTF with the whole message. I don't know about you, but when someone texts me, you can see it on the front screen for a bit so anyone picking up the phone could see it, even if it's locked.
Ugh.. just a FAIL FAIL FAIL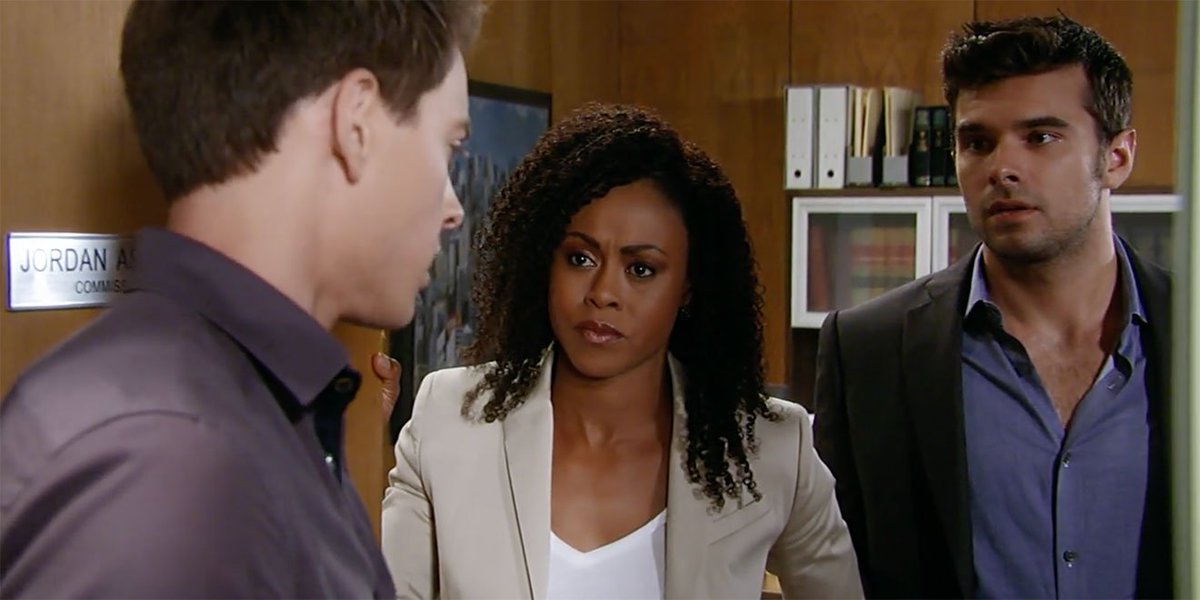 Ok, so here's the plan... you are going to be dead.
Dead? You mean like my brother Morgan is dead-dead?
Well, not really dead but everyone will think you are dead.
Is that a good idea? I mean, Nelle is 9 months pregnant and since we aren't legally married yet she can't "kill" me to get my money so...
There's NO TIME TO WASTE, MAN!! She's devious--look how she lured me into bed in one fell swoop! I didn't even know what hit me!
Michael, you must do this for the sake of the PCPD, I need a win.
Can I at least tell Jason and Sonny? They'll shoot her!
Now, why would we do that? Wouldn't it be more sensible to just do this like it's a Lifetime Movie and move on?
Well, ok... If you think it will stop her diabolical plan!
We need code names. And maybe a burner phone...
You think the PCPD can afford a burner phone? No! We do this the dangerous way. All old-school. Now get out there and for GOD SAKES be careful!
Note: this is the stupidest plan ever. I know Chloe is leaving the show and you have to speed things up but--really? THIS is your answer? If you're going to have a plan-- have a plan that at least a 3rd grader couldn't find holes in!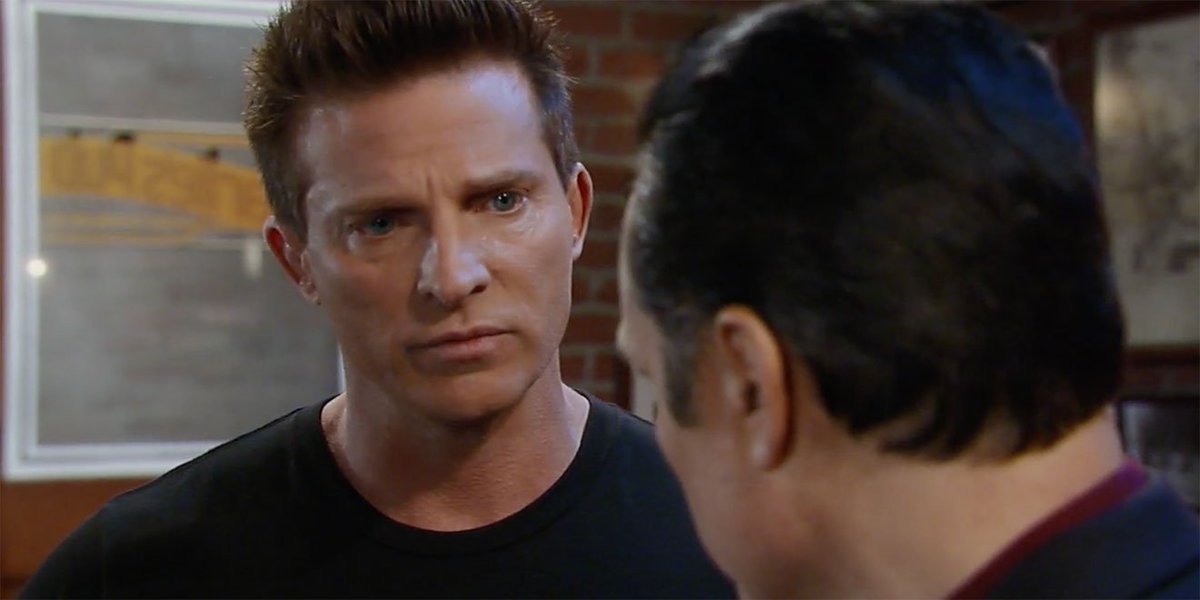 So, ya see...dere's a body UNDER JULIAN'S BAR!
No way. We have to case the joint.
Yeah..I'll keep the mug busy while you poke around.
By "poke" you mean see if I can find any lumps where a body would be after 30 years?
Yah.. or smell stuff.
Stuff?
You know...dead body stuff! Now go!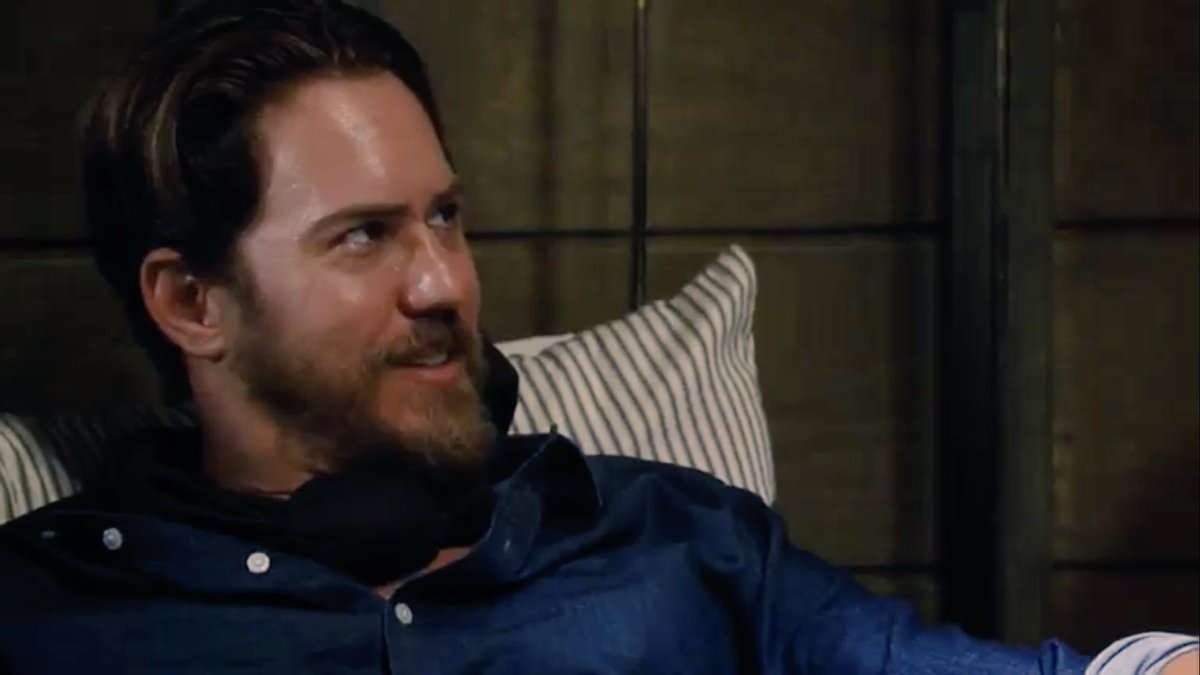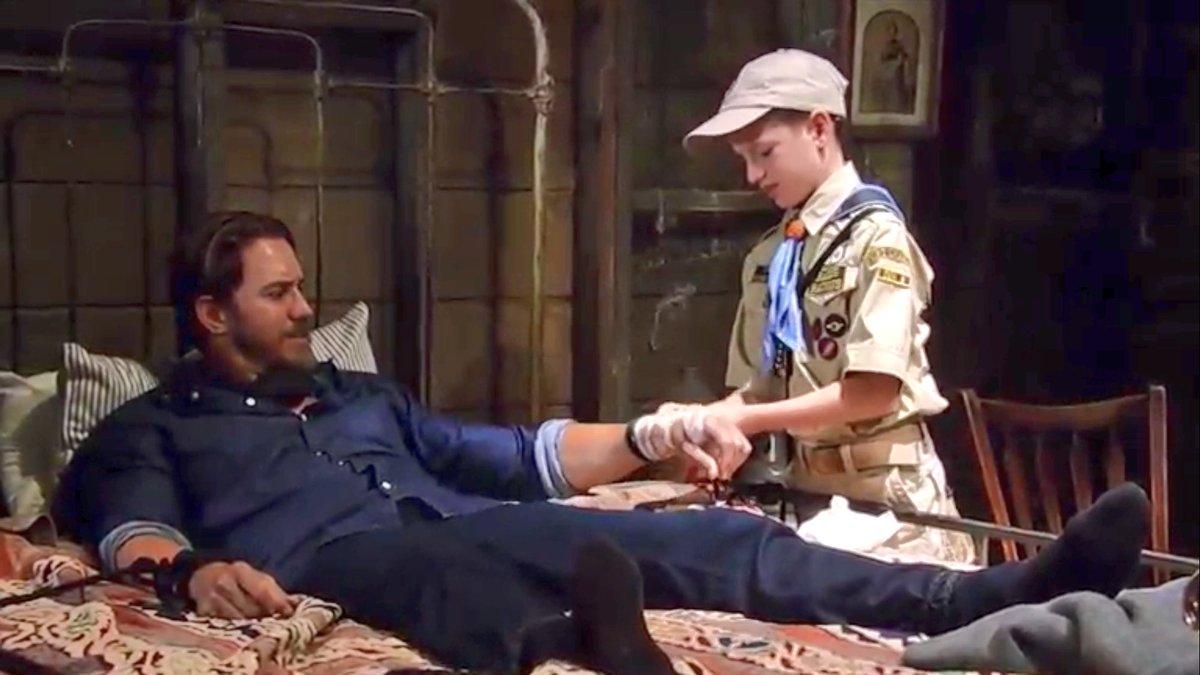 PSA ANNOUNCEMENT:

"If you see a man looking at you like this while you're untying him, Scouts--RUN! Run like the wind!" ---Troop Master of 405 division




THE GOOD:

I like Terry, wish she was connected in a different way. LOVE SORA'd Cam. He's wooden now but the potential is there people. Make him a good-bad-boy. Kiki/Griffin. No I don't like "them" but having Scotty know they were in bed together right before the trial and knowing Griffin won't lie under oath is Sooooo soapy! Only Kiki being pregnant would be more soapy. Brucas is always a plus and did anyone else besides me totally forget he and Sam were siblings? I mean... :handsup: I know that the Nello baby will be involved in this somehow because she's ready to pop and they all of a sudden "pop" up!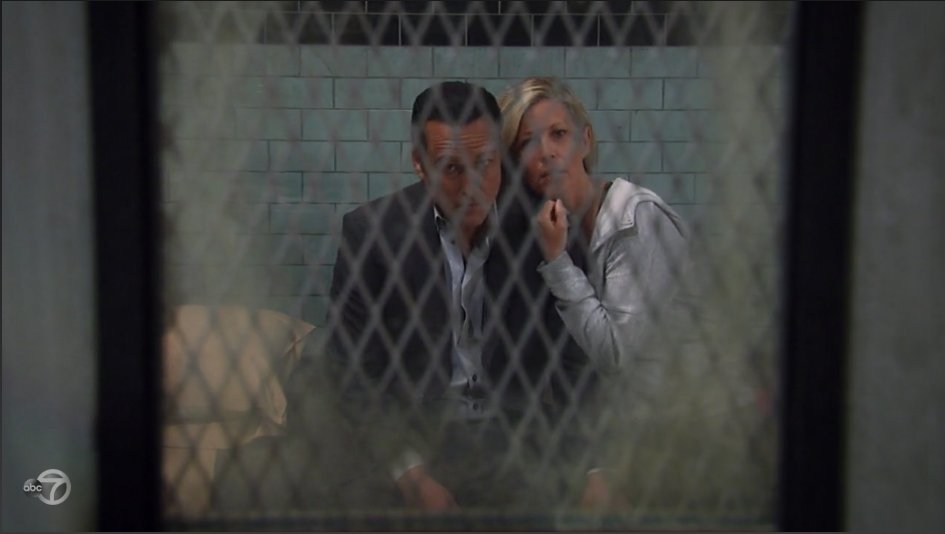 THE BAD:

Stupid PCPD texts. Come on...Please for the love of GOD just try to make things a bit intriguing. I think it would have been way better if they would have executed "the plan" and we weren't in on it!! Like Michael dies..we see him fall off a cliff or something--and we are shocked. We'd probably know something was going on but him showing up at his funeral and Nelle getting caught while wailing on the coffin would have been soap GOLD!! **Not showing more (or any) of Felix and Mike and instead, focusing on that stupid dead Croton body. So much could be taught and great scenes could be made out of these two going through the journey. *sigh* **Introducing a new character like Finn/Chases' Dad...then... what? I mean, it would be ok if we didn't know he was going to pop up again just when we'd forgotten all about him. **Anna's missing and no one knows. wow..exciting. **Little things that bug me: Alexis not having an office. All of her convos are taking place in restaurants or the damn hallway at GH. Not showing Avery even once since Ava fought so hard to get her. Having Carly's 'guests' see her in her room. Um, that's not how things work.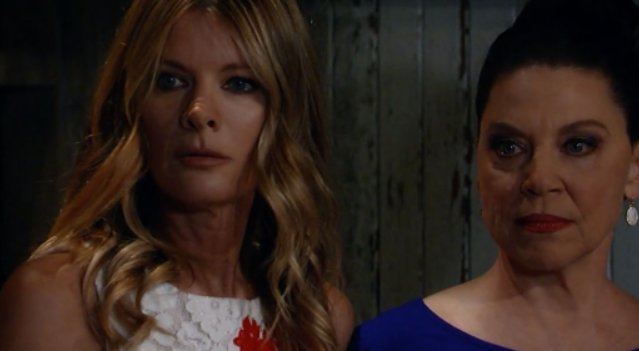 THE UGLY:

Peter. STILL TIED UP. It's gone on exactly 44 days too long. Fun that we get old Sam from OLTL and Obrect being a schemer but other than that? Cabin Fever.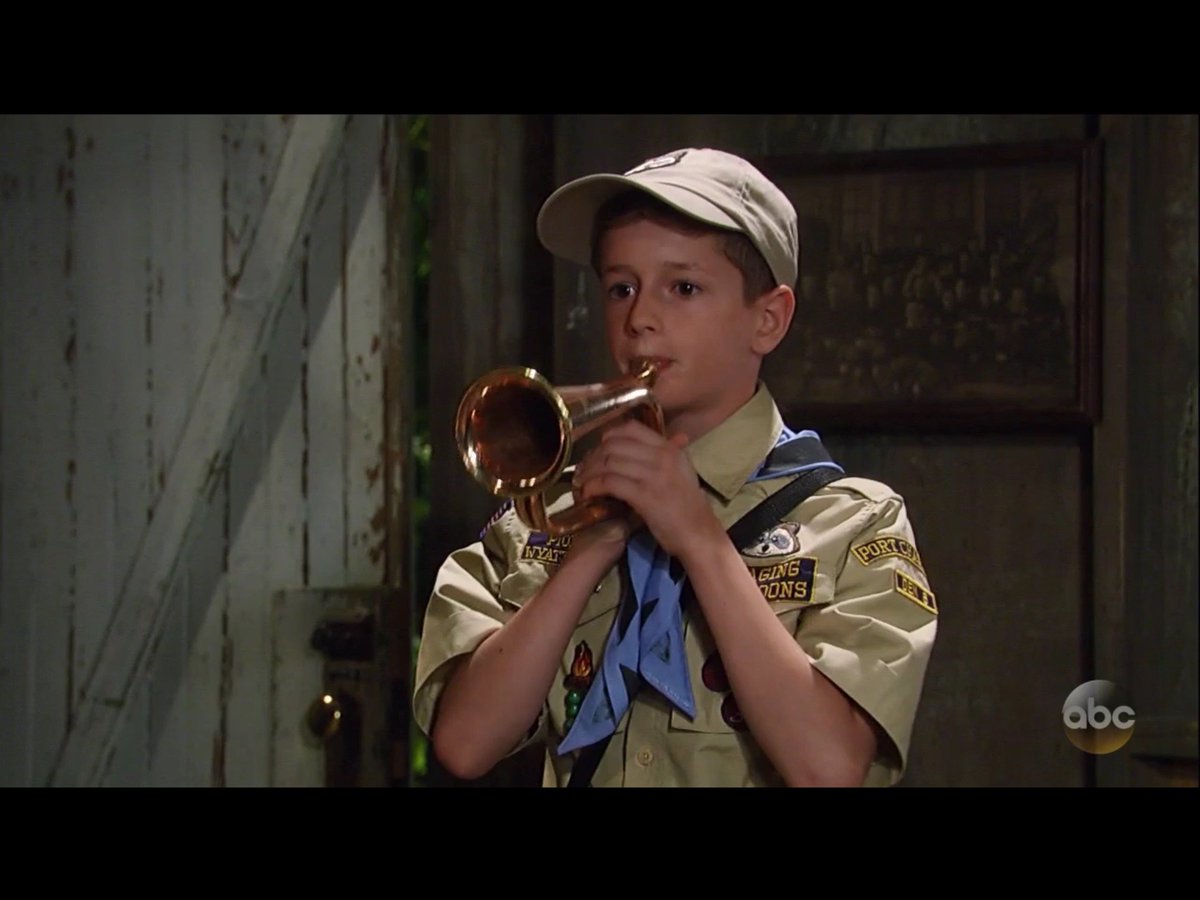 I have so many story ideas my head is swimming. Someone really needs to tell Frank to stop hiring new people and to get rid of at least 1/3 of the cast. Things are just too choppy and have zero flow. Curtis/Jordan's wedding? Where are Molly and TJ living, the lake house? Bobby should have visited Carly now and they should have been the ones scheming to bring ol' Nello down. I could go on and on but ---?? HOW'S DREW'S MEMORY COMING ALONG?

STORIES RIGHT NOW:
Dead body under bar...must dig up
Dead Michael...fool Nelle
Find out who person is next to Carly
Mike's Alzheimer's
Where's the disco ball memory stick?
Where's Anna?
Nelle about to give birth
Josslyn 'bad-girl' phase
NuCam
Sexual assault suit
Kiki/Griffin zexcapade
Brucas Baby
Peter Kidnapping
Carly in Ferncliff
Friz Wedding
Doctor Terry
Finn/Chase/ Daddy Issues
Curtis/Jordan wedding??
Baby James coming home
AND...oh yeah, WE HAVE A NEW DA that was introduced... how did that go? -__-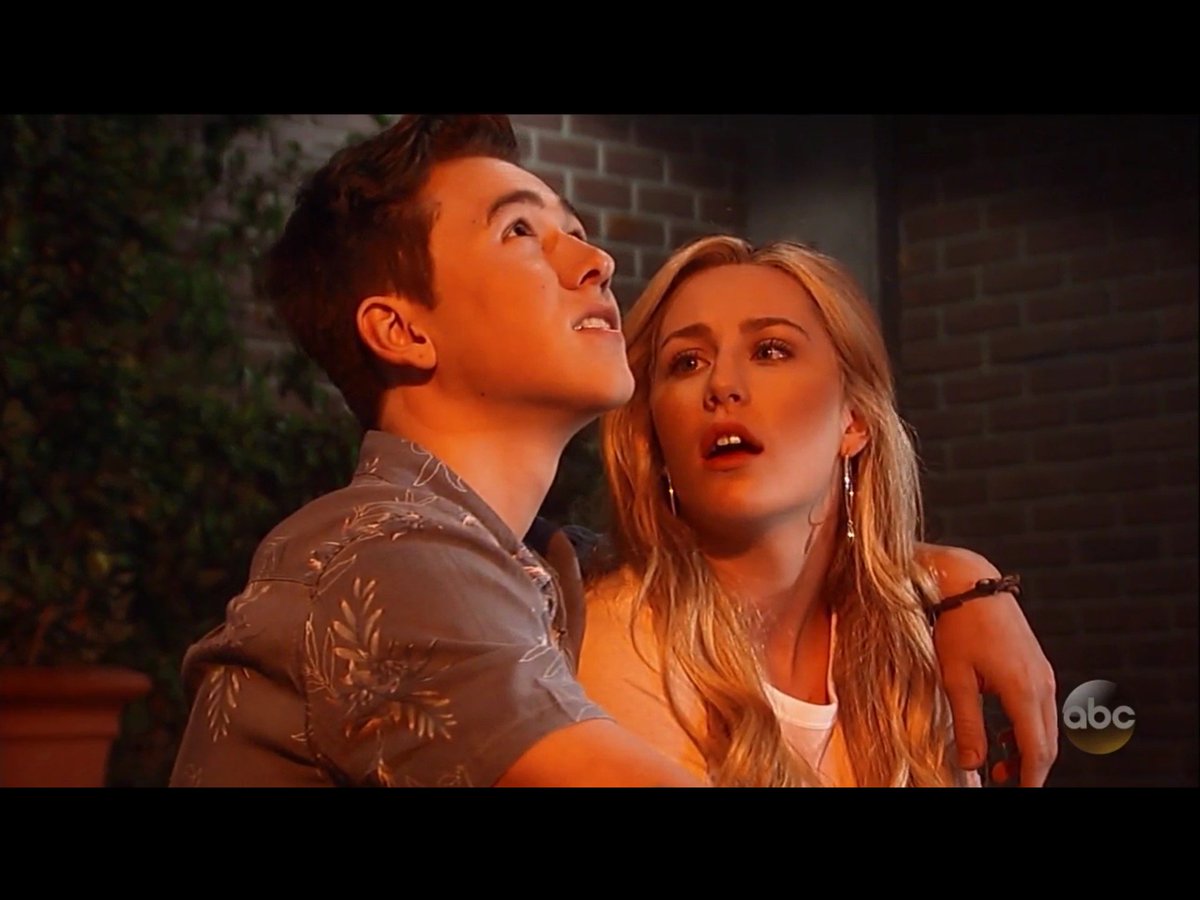 RUMOR PATROL:
Recasting... but may not be who you think
Julexis is still a go-- but how long will it take?
Kiki is humiliated and will leave town (actress is working on a primetime show --not sure status yet!) Will Griffin stay to repair his relation with Ava or follow her?
People are hoping Stephen Nichols is coming over from Days
People are STILL hoping Genie comes back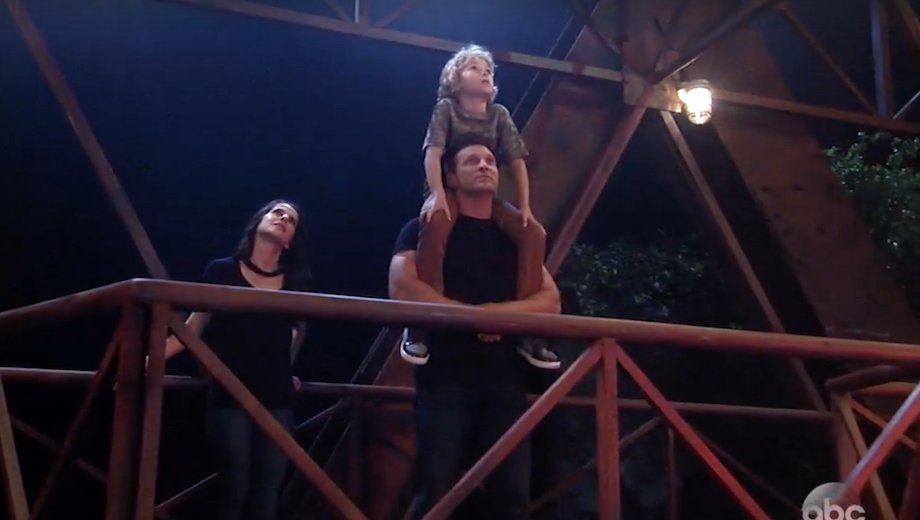 WACKY WUBS IDEAS: (See if you can guess the theme)
**Nina and Dr. O both live at Wyndemere and Charlotte turns into bratty von bratterson. Valentin goes away to "do some business". They become Ladies of Spoon Island.
**Alexis, Curtis, Spinelli and Sam all get an office together-- Sonny gifts them Bob the Badger
**Dr Terry is Kim's cousin and she moves in with her and Oscar. Drew finds his memory in the bottom desk drawer, plugs it in and falls for Kim all over again. He moves in as well.
**Maxie can't keep up with the new baby and Lulu is all alone so they move in together to Lulu's. Cate and Allie Style
**Carly's old house is Bobbie's new boarding house. Everyone moves in that's currently at the Metro or Charles' Street homeless.
One more thing: Do we have a pool going yet on when JaSam will FINALLY do it? Not that I care--that moment has passed for me so...whenever.
I have to go. Hope you are keeping cool. We had humidity that was unbearable last week!