OMG Guess who Nelle and Michael hit? OBRECT and her police escorts!!!!!!! she escapes! No one guessed that. NO ONE. How perfect!! She runs into the woods with a giant gun and she will be off grid until the next time!!
Nelle and Michael fight, he tells her they were framing her. She gets mad--"you'd do that to me"?? Then she gets angry enough she gets out of the car-- Michael is stuck tho. He can't get out !! AHAHAA. WHOOPS. Nelle says "Hmm, I smell gas--oh there it is, pouring out of the car" She tells Michael if she smoked, she'd chuck a cig right on it...but now she'll leave it to fate and she walks into the woods.
Jason gets Carly out--- Franco's waiting. He ties up the doctor and nurse. Carly's hair? FLAWLESS. Franco decides he's going to leave in the car but can't find the keys "That blue eyed-bastard took them" . Carly and Jason go through the back lot on set-- and there's music playing and it's slo-mo and hair is flying in the wind. They make it to the car. Jason makes Franco get in the back seat. LOL. Franco's like? HUH? Back seat!! They pull up to GH and Jason tells him to get out. Franco says "Nothing says friendship like helping someone break out of the looney bin" ..pfffffffffffffft!!!
Jason takes her to a safe house I think. She asks how he did it. He said...Um Franco. :) heh
Kim and Liz try to figure out where Nelle and Franco are-- I liked their scenes. Cute --nice to have them interact. Julian shows them the baby photo. They awwwww all over it.
So, Sonny and Chase were watching the whole thing on the computer when it went blank. Sonny goes to find Michael. Jordan and Chase just sit and blab blab (never sending out cops lol)--and they find out Dr. O's prison van got hit too. They run out. They go to a safe house.
Sonny finds Michael and cuts him out with the Bowie knife --OF COURSE he did!
Dr. O and Nelle are both wandering the woods. Nelle is like: HELP! Dr. O says : Nina said you're a sneak. then Nelle says she's in labor...Dr. O is all ...oh DAMN IT!! She tells Nelle "Spread those scrawny legs and PUSH"!!!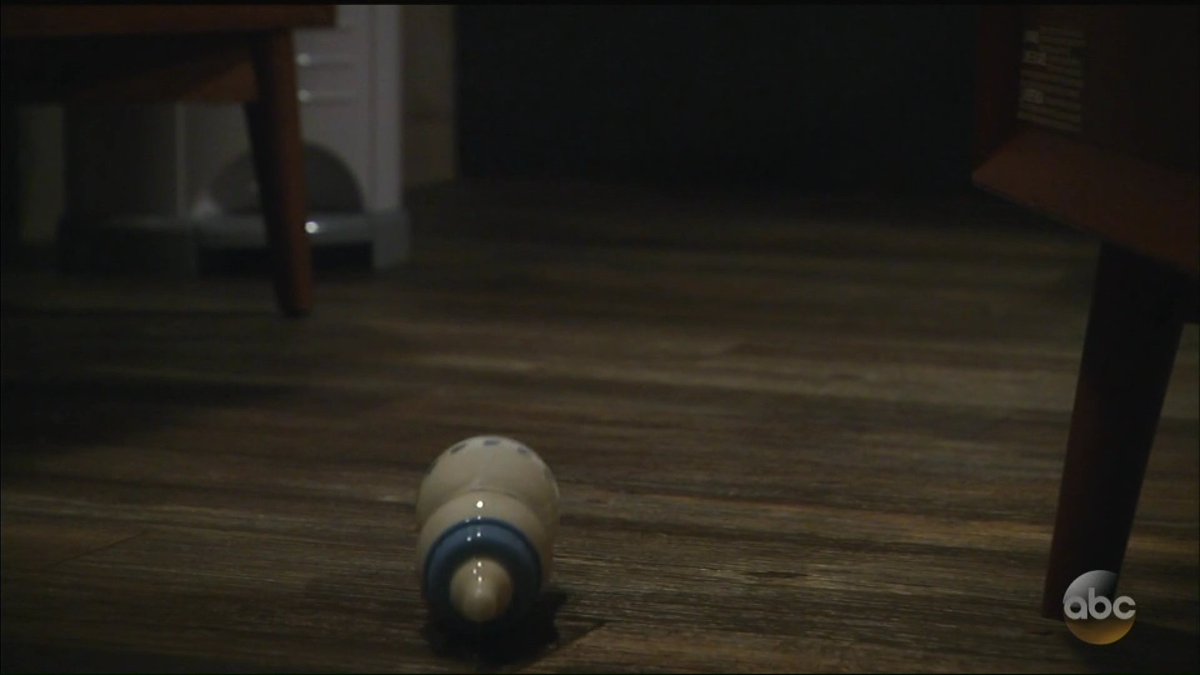 OMG!! THE END OF THE SHOW!!!!!!!!!!!!!!!!!!!!!!! Looks like Wiley dies from crib death--tomorrow Brad is giving him CPR. OH NO. That's what will happen with the switch.