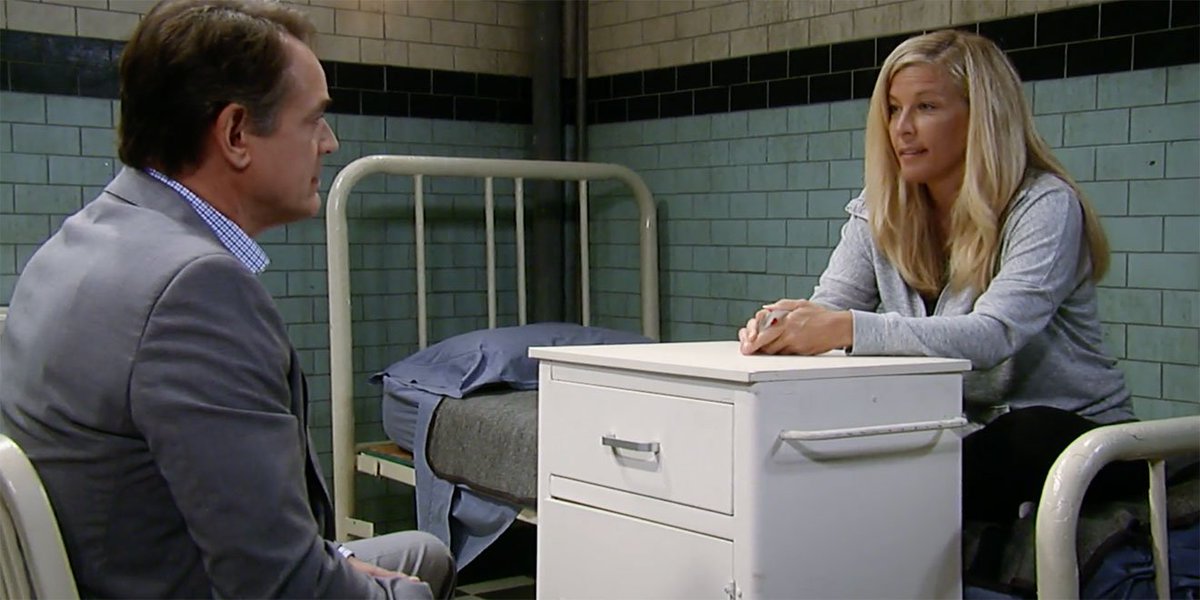 Carly is playing cards with Kevin. She feels like her 'old self again'. She just blabbers on and on and onnnnnnnnnn. The thing she FINALLY realizes is that she was vulnerable to Nelle's wiley wavs due to Morgan's Death. Morgan death talk goes on for--evvvvv--errrrr.
Jason and Sonny try to tell Michael not to marry Nelle. Jason is against...then Sonny says Michael can do it--he has faith in him. A bunch of weird stuff about AJ? (no idea why). Jason is SO upset that Michael is doing this.
Todd and McBain going to save Peter. They get to the cabin--in 2 mins and find Dr. O. They break down the door...Peter's gone. Must be Nina let him go. There are restraints on the bed so they want to know where Peter is. Dr O says she was having Kinky Sex lol!!! They leave (Franco kinda bought it??) Nina comes out and says: Are they gone? She said Peter's in the root cellar and they have to carry him out. They get him up out of the root cellar... and it was so weird. Then, they decide to move them. Not sure where.
THIS WAS A BIZARRE SET OF SCENES, FOLKS.
Finn left a message for Anna.
Nelle and Chase in Metro... Chase is trying to convince her not to marry Michael. Chase says he wants Nelle to leave Michael for him. (part of the plan). He says he loves her. Then, Michael walks back in. Nelle says "I'm so glad you're here'!! Chase leaves. Michael wants her to sign a pre-nup.
Sonny goes to Ferncliff after Kevin leaves and tells Carly that Michael is getting married "tomorrow". They TALK ABOUT MORGAN. Aaaaaaaahaaaaaaaahahahah
Sam and Curtis sat there the entire time looking at Video footage to figure out the person is wearing heels.