Obrect runs out of the burning stable... Nina's trying to get Peter up but he CAN'T MOVE lol Okay...
Maxie and Lulu are trying to get to the island. Hopefully to save Nina, not Peter.
So, the cabin is burning and Peter can't stand to get out. WTF doesn't he crawl then? Or Nina drag him? That's just stupid.
Nina goes to the burning door and yells for help.
Next scene, Dr. O has come back for Nina, yells for her--freaks out. Valentin shows up and yells at her and goes in to rescue Nina. Lulu and Maxi show up, call 911
Valentin saves Nina. Mouth to Mouth. She doesn't wake up until Finn gets there. Finn then goes into the burning stable to find Peter.
Dr O goes to the docks...Curtis and Finn find her there and trap her. They call Jordan. She's arrested. She says to Jorday "Tell Anna, ve are even".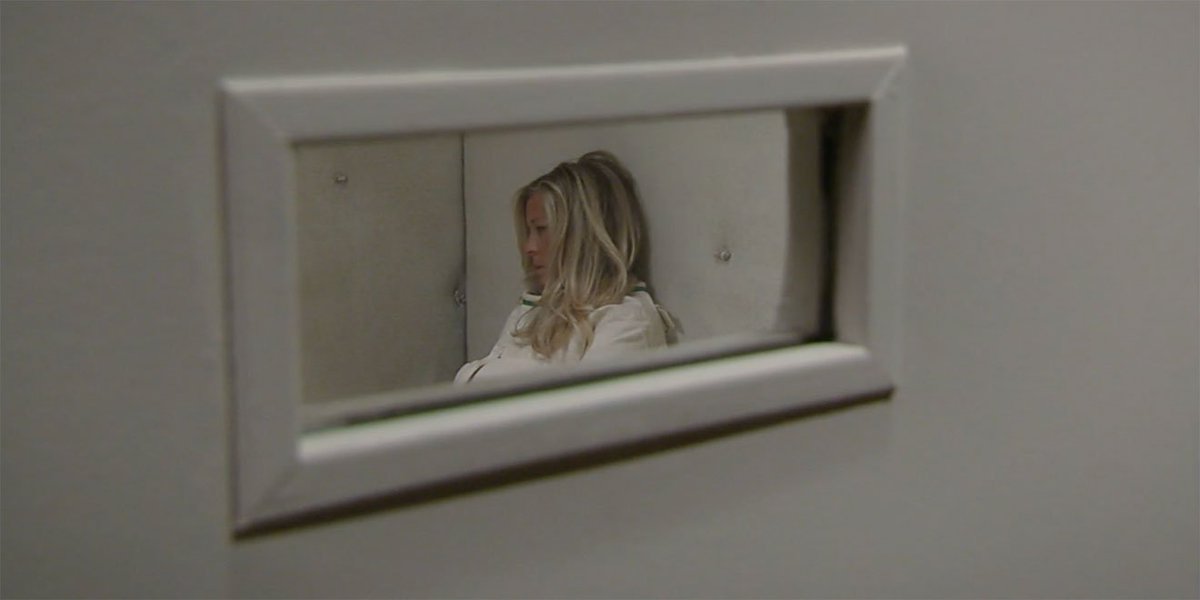 Diane goes to see a drugged carly in a padded cell. CH looks great--I do miss her. She should have been the DA. Carly still wants Michael not to marry Nelle. She doesn't know they are already. Diane leaves and Nurse gives her more pills. Kevin is away for visiting Laura and Dr. Lazurus is there and Nurse Mary Pat says he's got a "special surprise for her". When he's done with you, you will be "forever changed". Oh I hope Lazurus is Mitch Lawrence!! Sorry OLTL haters!!
Nelle is home.. Michael wants her to have her own room. While Michael goes upstairs to call Jordan and Chase, Nelle asks Drew how Jason got away with murder. (I guess because he WAS Jason for awhile?). She and Michael go to bed--after a very weird edit. She 'falls asleep", Micheal goes down stairs and Nelle calls Chase to help her.
Sonny's struggling with Mike's care-- in a home or keep him close. Very real life. Jason says "You're the one that's going to remember all this, not Mike"... "Choose carefully because you'll have to live with this". VERY Good scenes about anger and the past as well.

Tomorrow: Joss wants to go 'upstairs' with Oscar.