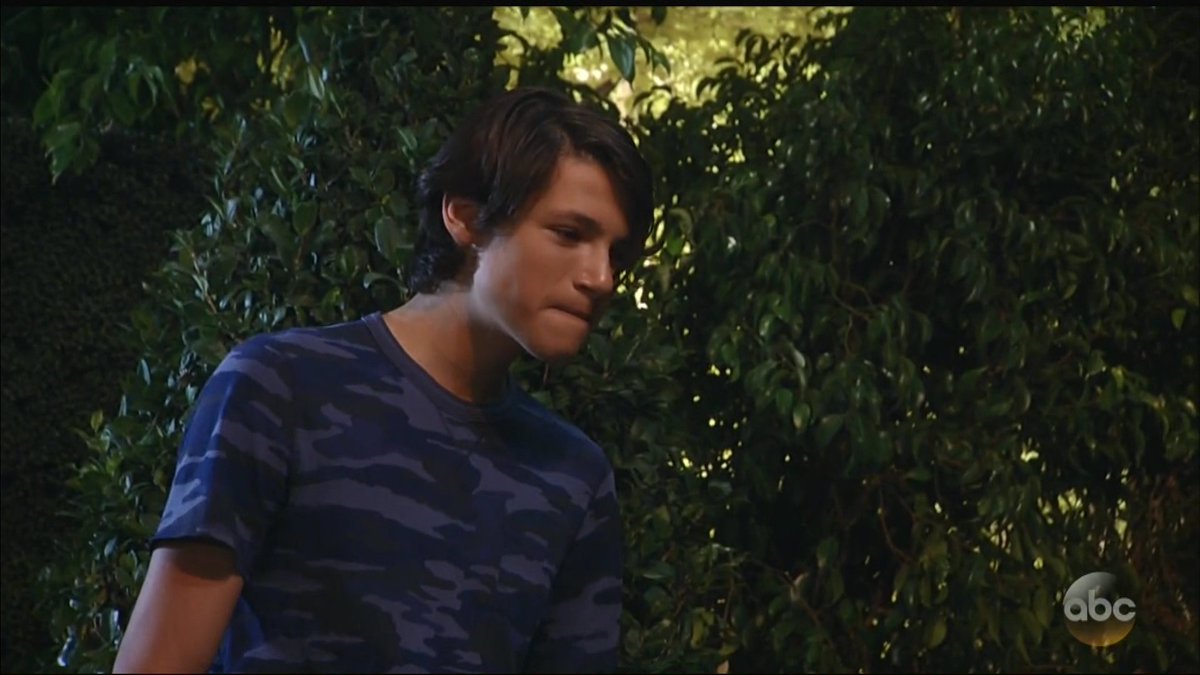 NEW CAMERON!! :) YEAH!! He's A TEEN!! Liz introduces Franco to Terry. Franco is like "She was your first kiss"? Terry says: "I went by HE then, but yes, and I'm damn proud of it". They talk about the semantics of gender reassignment and it's nice, not too heavy. Terry will be working at GH. Going to the wedding.
Nelle visits Carly. Tells her she forgives her. Carly and she snark about Michael. Carly finds out they are going to get married. Sonny walks in.
Joss apologizes to Oscar in the park. Cameron comes over later right as they kiss. Oh I hope this kid is TOTAL TROUBLE!! Cameron says that Joss and he got "married" in preschool. Oscar looks all jelly. Joss and Cam are both working at Lila's Camp this summer. Oscar is not.
Sam is going to be Baby Brucas' God mama. Julian tries to talk to his kids (I totally forget they are bro and sis) -- and they are like: SCRAM!
I'm so tired...sorry, it's hot and ....I'm really trying to stay awake here!
Danny, Jason and Sam on the bridge watching the fireworks.
GH is a repeat tomorrow