Jason tells Sonny he was fired. Sonny's like: AWWW Bummer.
Nurse Meanie finds Carly with the phone Jason left. NOPE!! Carly switched the phone with a diary-- it was pretty good! That guy is still knocking. Wasn't he screaming, soooooo if he can scream doesn't he have vocal cords? Anyway, Nurse Mary Pat goes and gives the mystery patient a shot.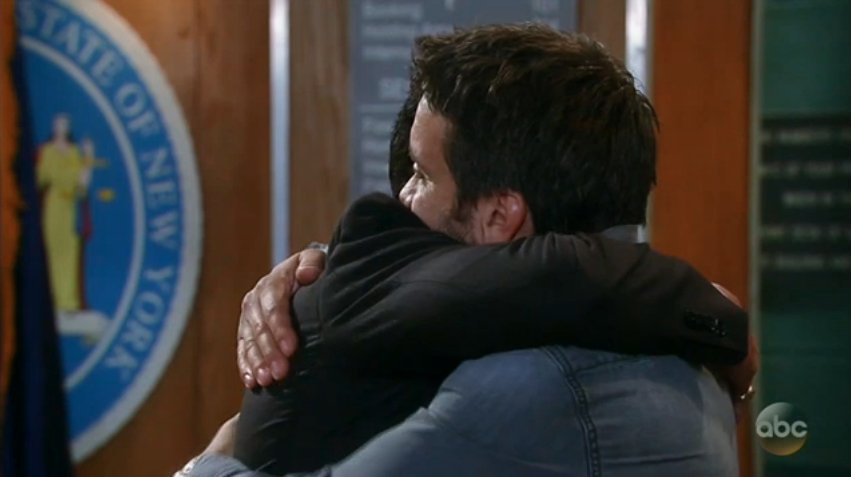 Sonny asks Dante for a favor (probably their last scenes?!) and it turns out he goes in to see Carly.
Drew won some writing award and Kim's all happy--Joss is all mopey because her family sucks.
Nelle can't find the HIGH KARATAYYYY someone stole. Joss took it for OSCAR? She wants Oscar to smell like MORGAN? Oh, it FELL IN HER BAG-- when Nelle's got knocked over. LOL!!! FELL IN HER BAG.
Good GOD. She found some RANO cologne in her BAG and gave it to Oscar??? AHAHHAA.
Joss goes home and is so sad no one was there to see her get her award. Awww. She lashed out at Oscar for having such a perfect family. Awww.
Eden can cry really well. Nelle goes over to ask Josslyn if she took the cologne. Nelle says yes, it fell in her bag and then she put it in the recycling bin.
Later, Nelle goes to Kelly's and smells Oscar (who had put some on) and finds out Joss really gave it to him.
Jason goes to the Qs to see Michael. Michael says he'll risk his life if it will help his mom.
SO I thought they were talking about CLAUDETTE being the one that Valentin could blackmail Nina over but it's CASSANDRA. See, both are blondes from OLTL and I just...OMG have no clue what's happening. Nina tried to kill Cassandra with a syringe-- and the WSB ended up moving her somewhere and she's in a coma.
OR IS SHE???!!
Either way, dragging this shit up now is just -___- Finola is taking a vacation so why not just have her go try to patch stuff up with Robin ??