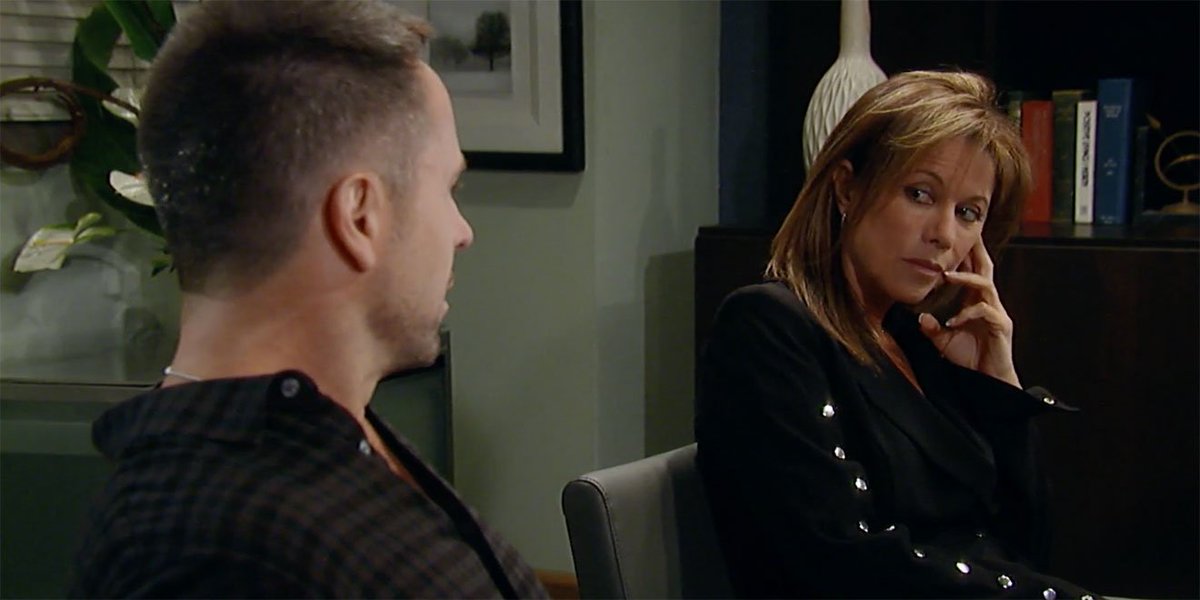 Yes.... we ALL need therapy. EVERY LAST ONE OF US.
Oh here we are again!! It's SUNDAY!! I can't even believe it. -- although I didn't watch a lot of the week and had to skim though and FF through commercials (what a difference THAT makes!)
Did you ever eat Cheerios dry with melted butter on top? We did as kids on Saturday mornings. OMG-- the BEST THING IN THE WORLD. No, I'm not having that right now. But man, I wish I was.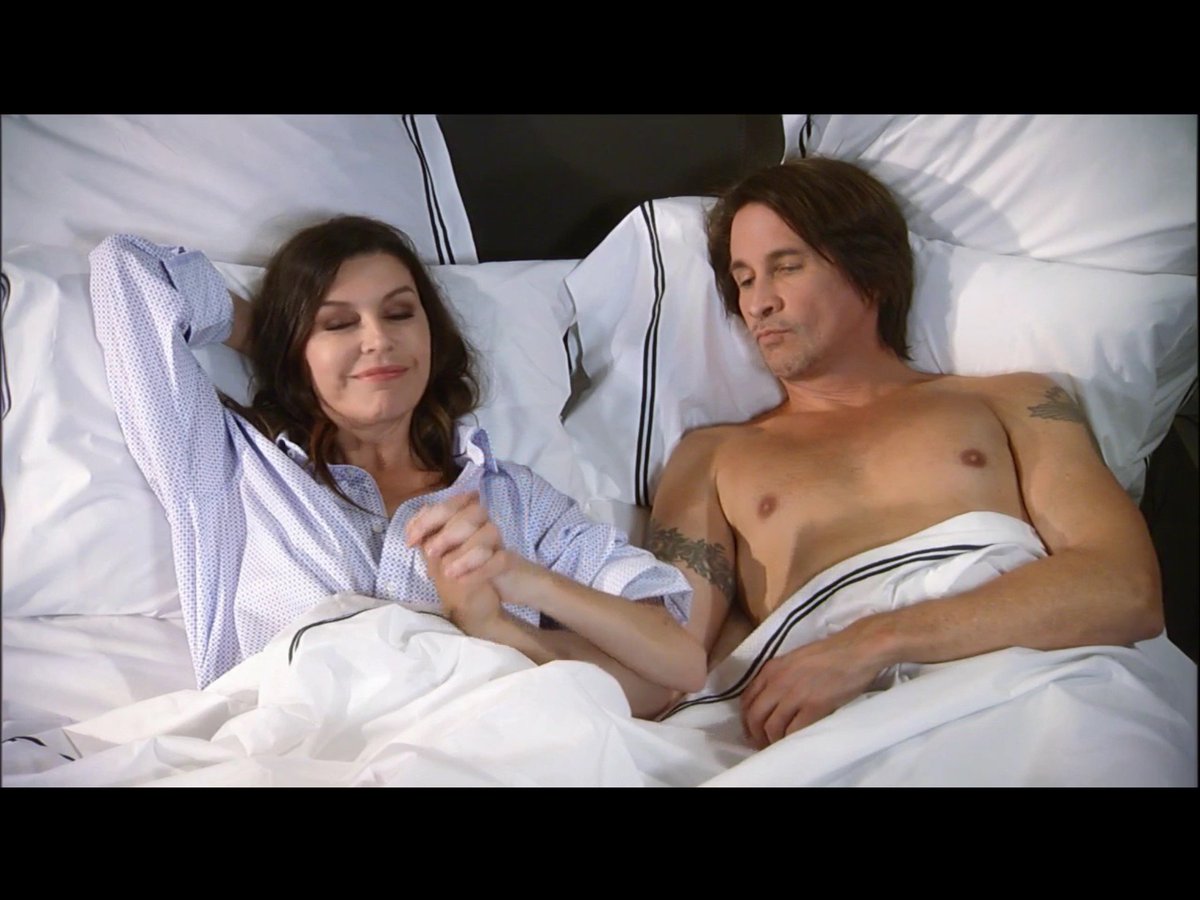 So..
Yeah...
Um...
Uh-hun.
Mmmmmmmm.
Yep.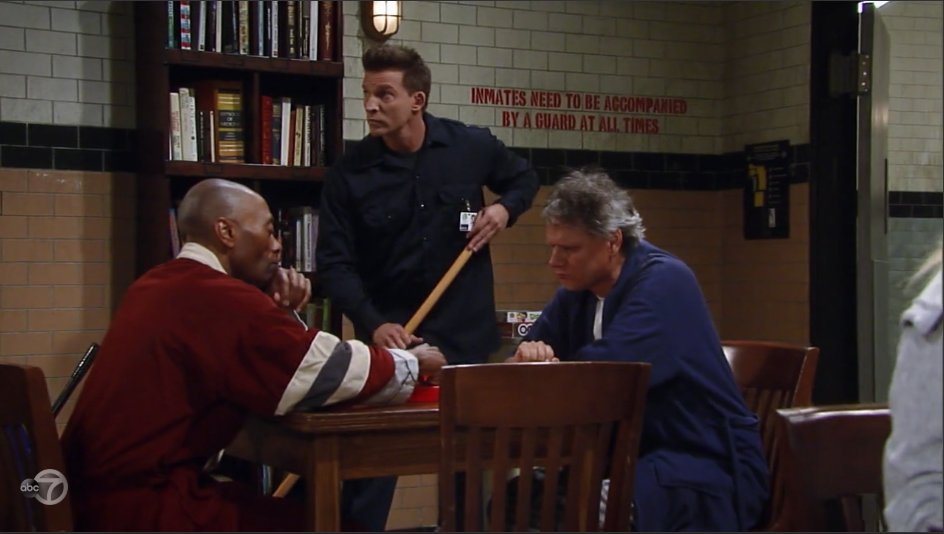 (Whistling)... I'm just cleaning...just the cleaner...nothing to see here, move along.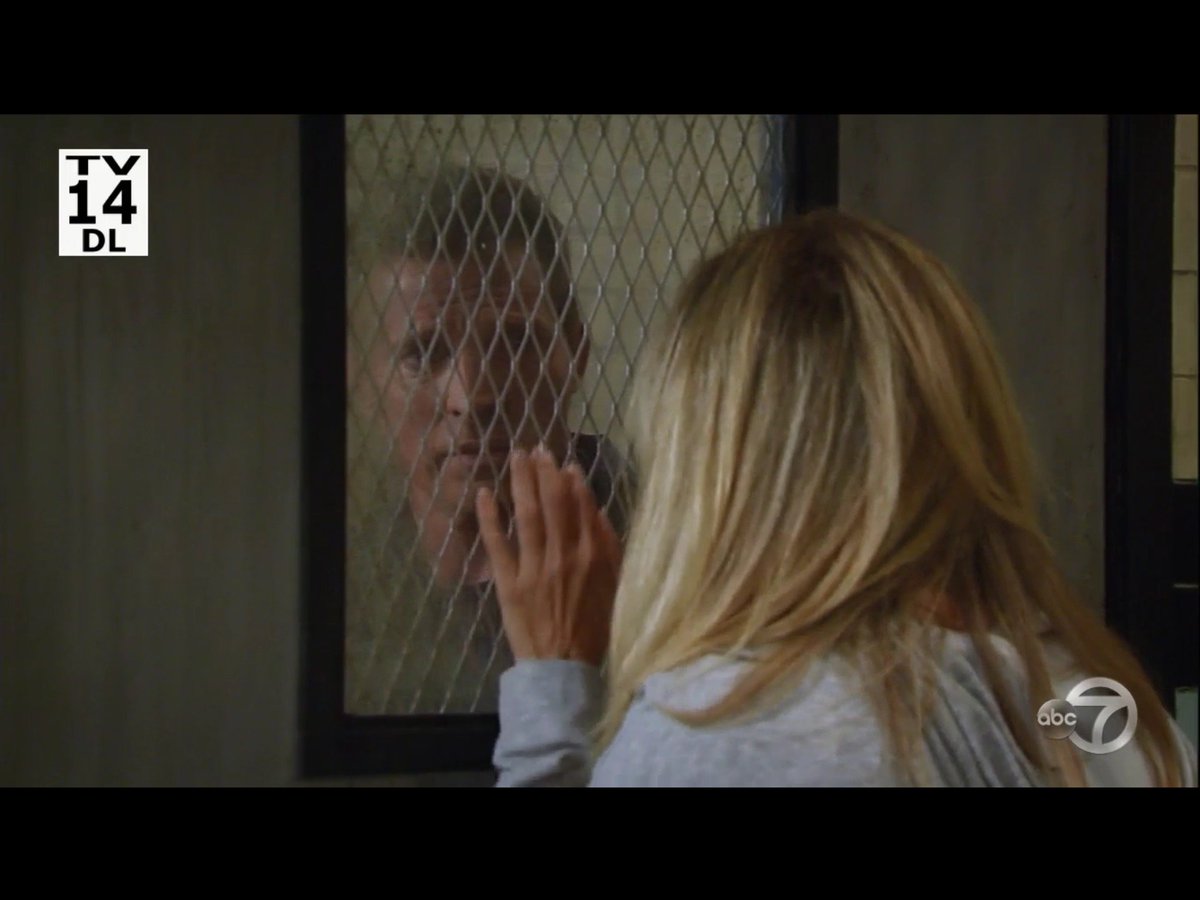 Hello, Carly, Mary Mother of Morgan...
St. Janitorial Jaysus...you've come...
Yes, I shall be your beacon of light in this darkness
Please...please...bring me a Snickers...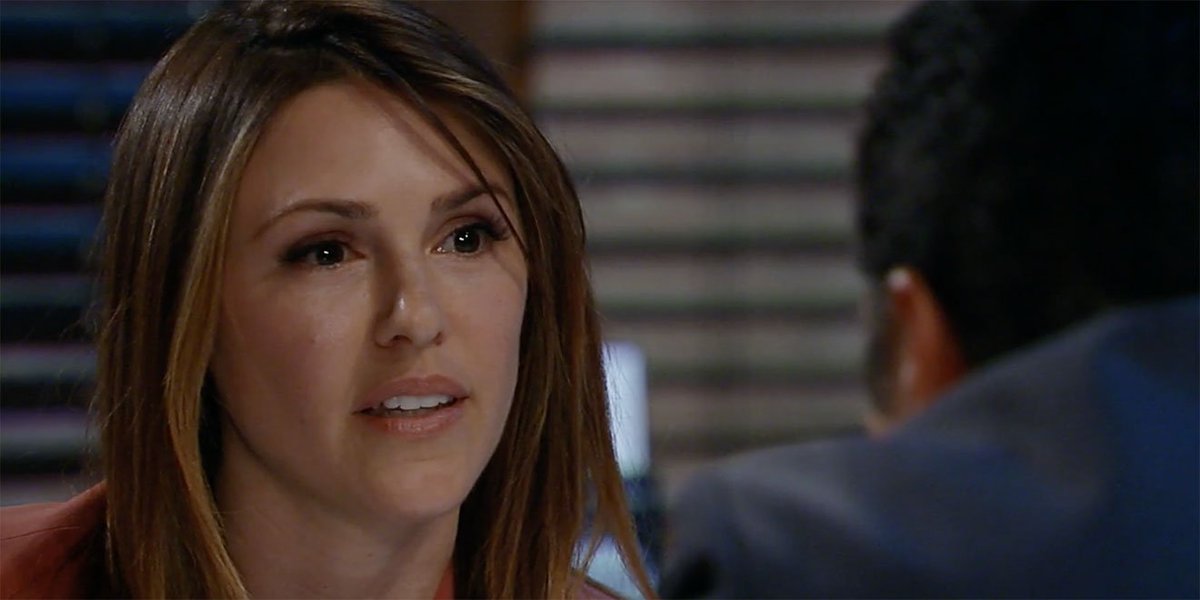 Oh my GOD! You are SUCH A BAD, BAD MAN!! and I don't like BAD MEN...
Yeah...but you seen this??
PUT THOSE DIMPLES AWAY RIGHT NOW!

PS. you know she's pregnant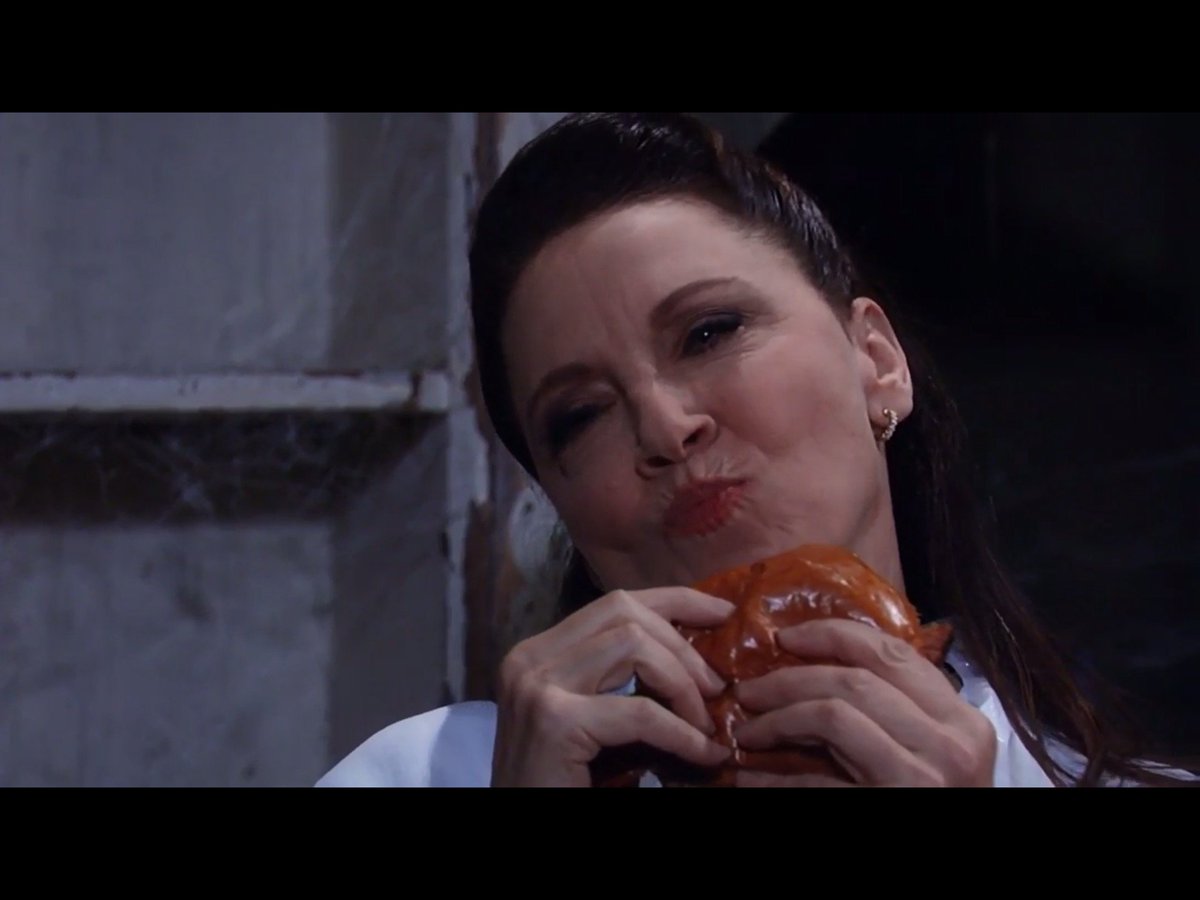 Yummy...Yummy.. oh so so good. And YOU can'ts have any... nope. Nope NEIN!! Oh Petah...youz going to die a horrible death. And I shall watch with glee. Me and ze rest of the audience.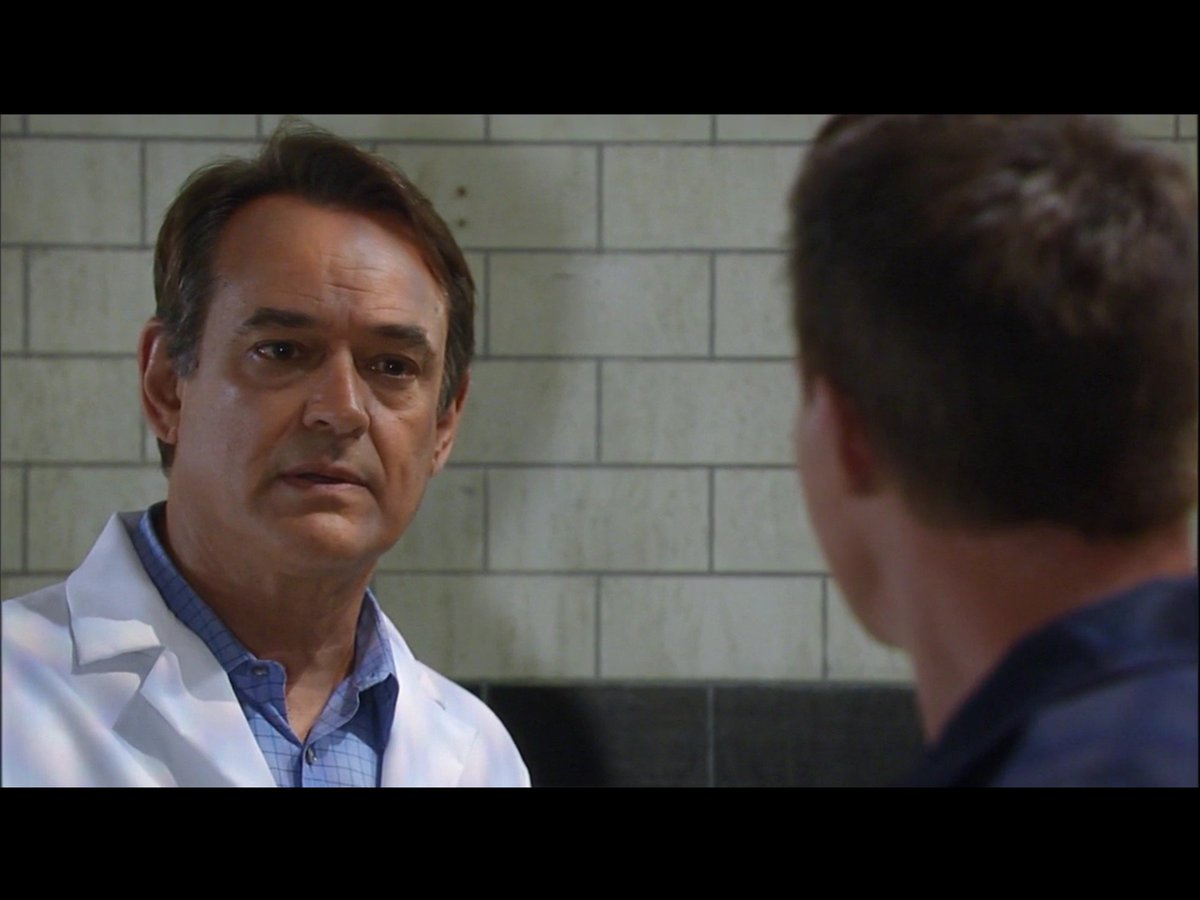 No, I didn't hear anything.
Seriously? You didn't hear that unholy screaming?
No, I told you I heard nothing.
Well...it was right over..
GET Scrubbing, ok? Just wash the floor. Nothing to see here, keep moving.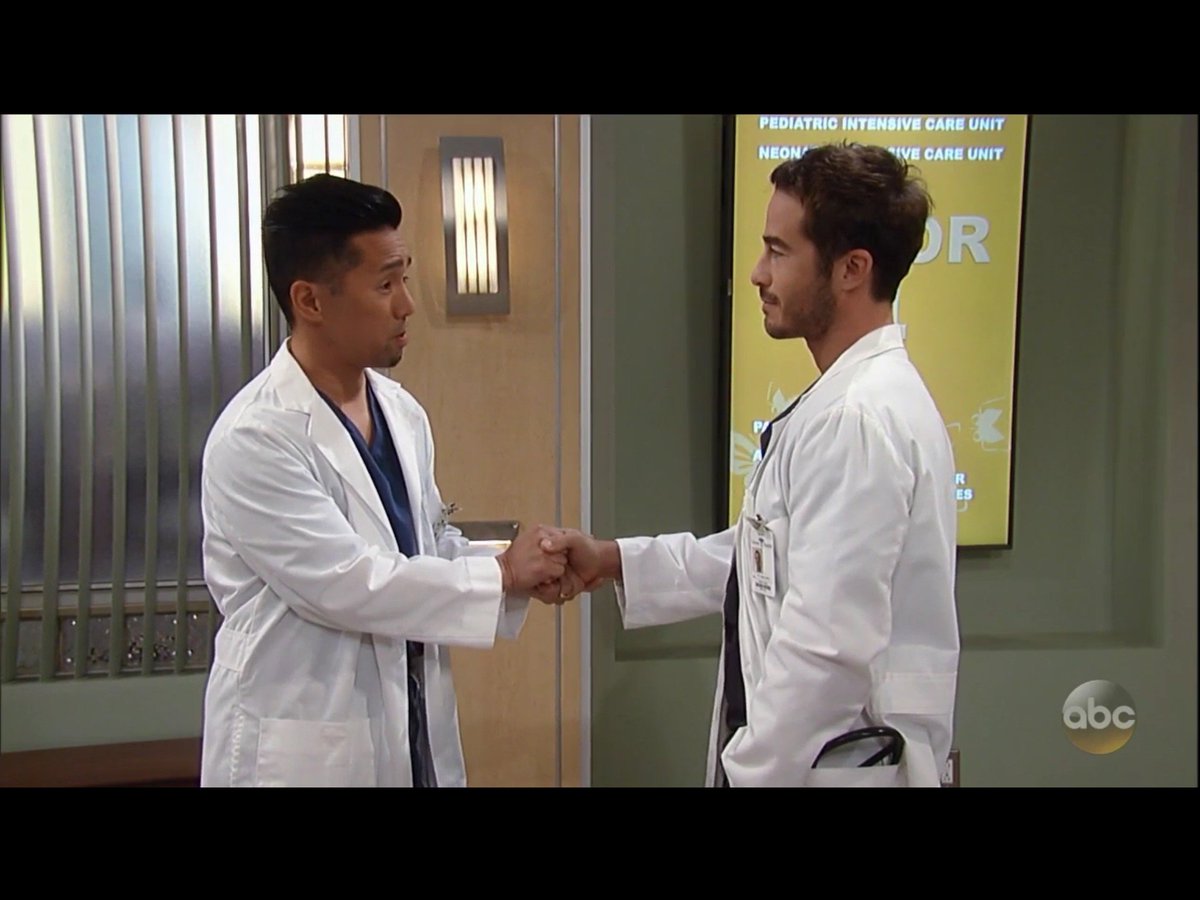 DUDE! We're getting a baby!!
Um... I don't think so, I got a vibe....
Seriously..we are getting a bundle of joy... a little miracle...a....
Ok, whatever you say.
Can't you get happy?
Why? I'm the foreshadow-guy.
Oh crap.
Yep...told you we aren't getting any baby..a puppy maybe but...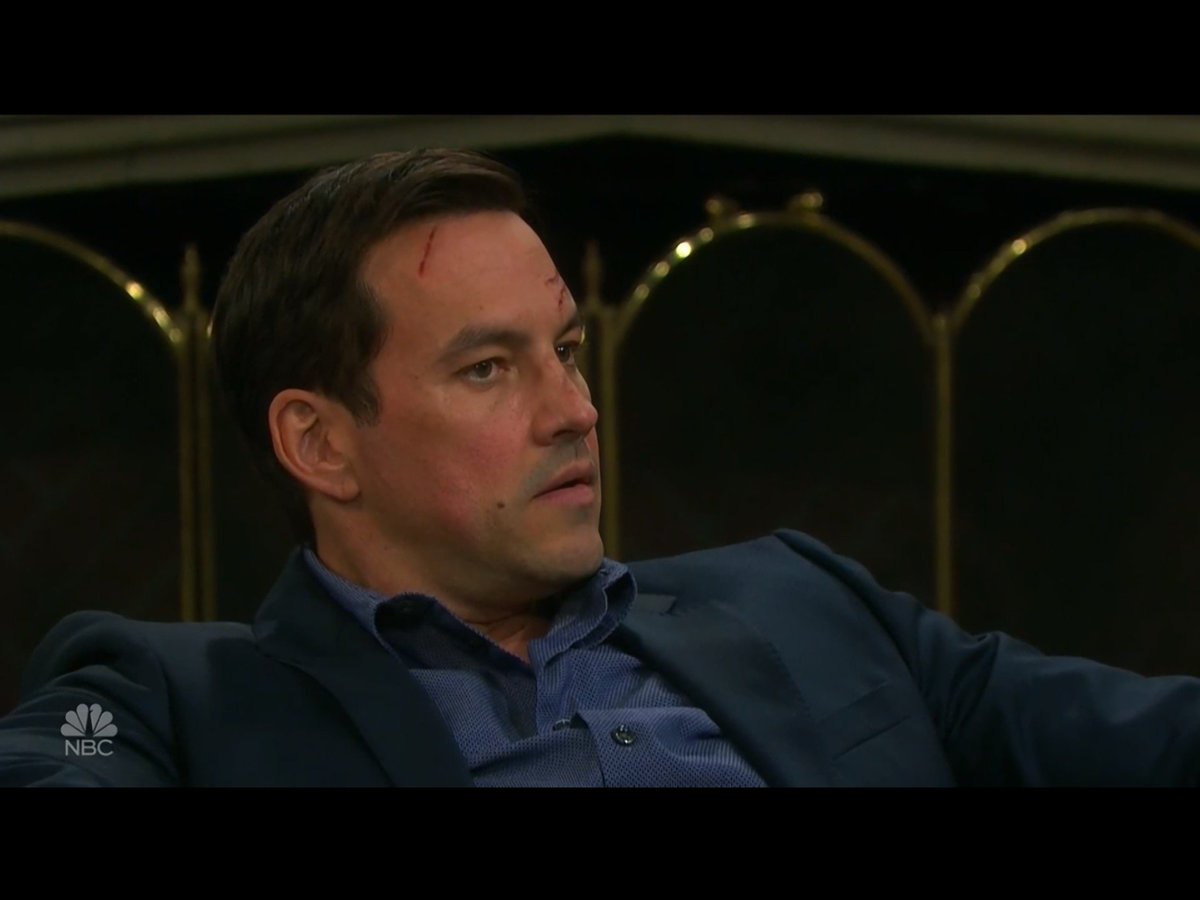 Wait..who took my picture down? Where's my ugly couch... where's...Oh wait. never mind.
Sorry, I was confused for a min--but he looks SO "Nikolas" !!!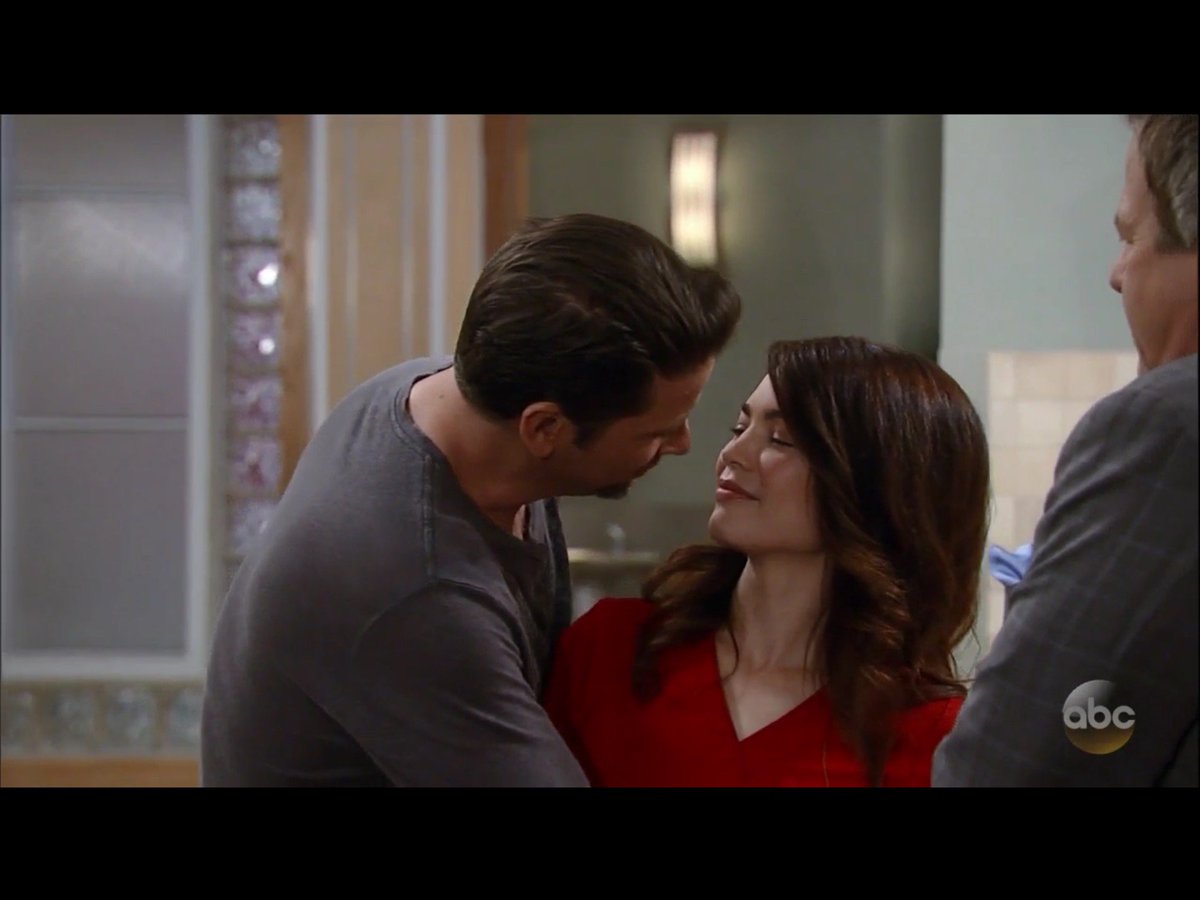 Um, weren't we making out last week?
yeah...giggle.
Wasn't it fun??
yeah...giggle...
Hey kids-- it's me..over here, Scott. Break IT UP. ugh..enough.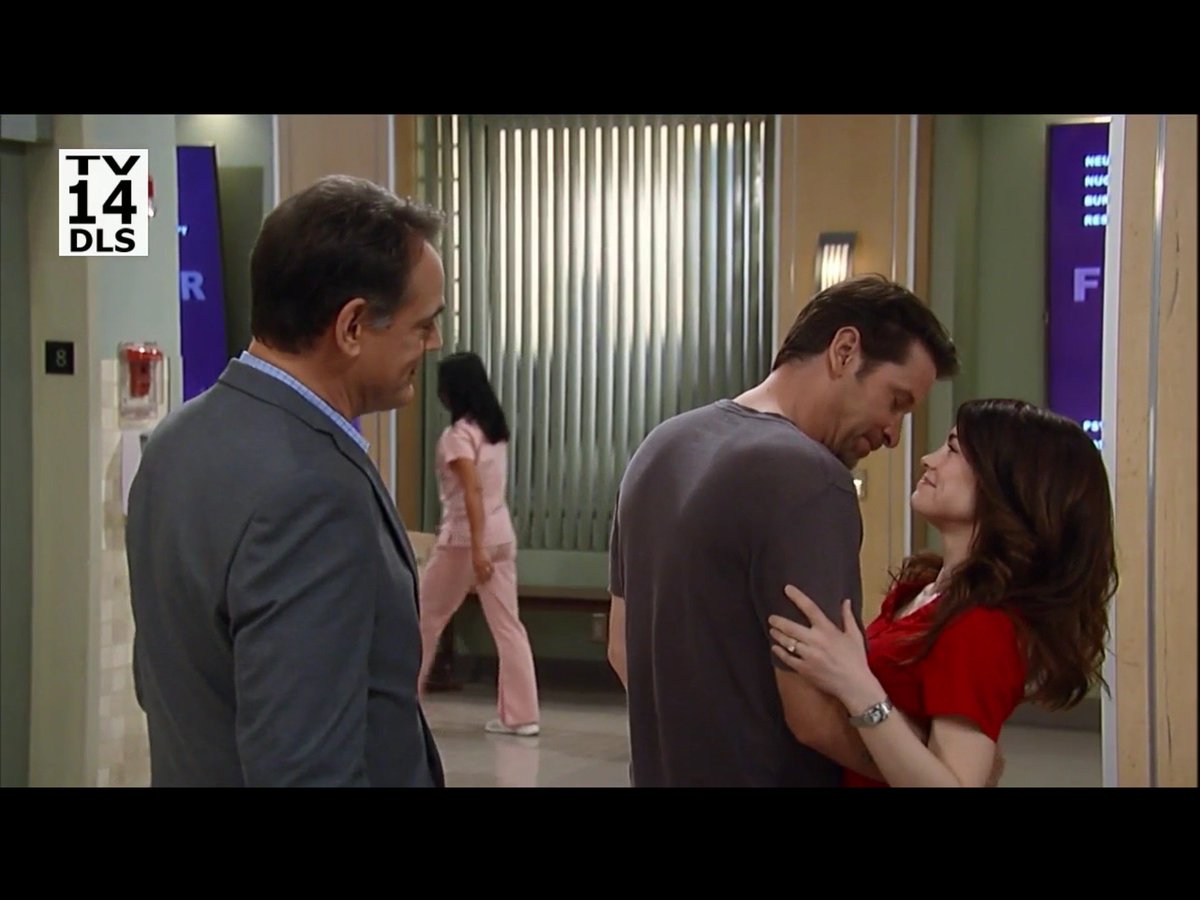 Um...guys, you are adorable but as Franco's therapist, I have to tell you, it's kinda gross...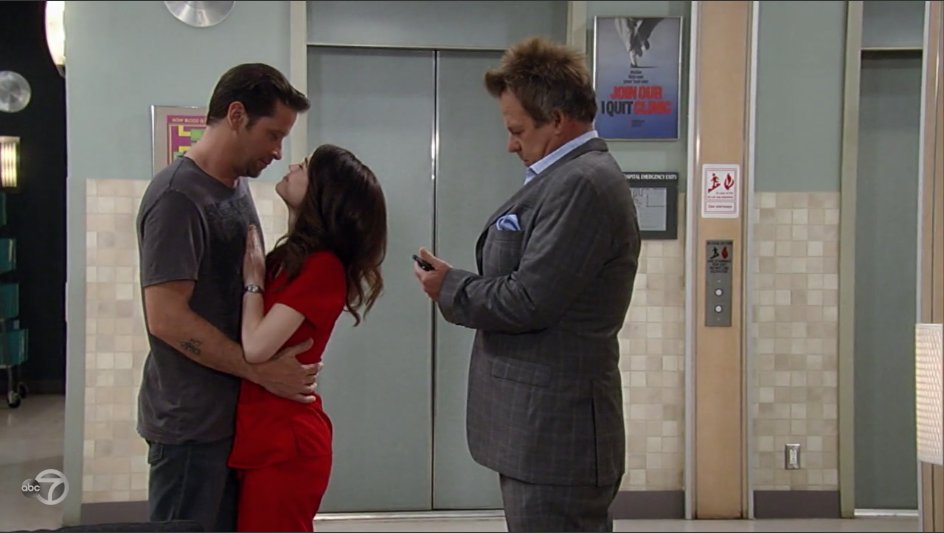 Ok, I just finished five levels on Candy Crush so...CAN WE GO NOW??
HEY! Officer!! Over here!
But...she's so.. pretty..
Oh my God! I know you're new at this but...
She's just like Cinderella... so fragile..I bet she has tiny soft feet too..
Boy, you're gone... just gone...
This is MY flashback...I get to be on top...
So, in MY flashback, I'm on top?
Yep. See in one I'm dominate...in the other..
Yeah, I think we get it.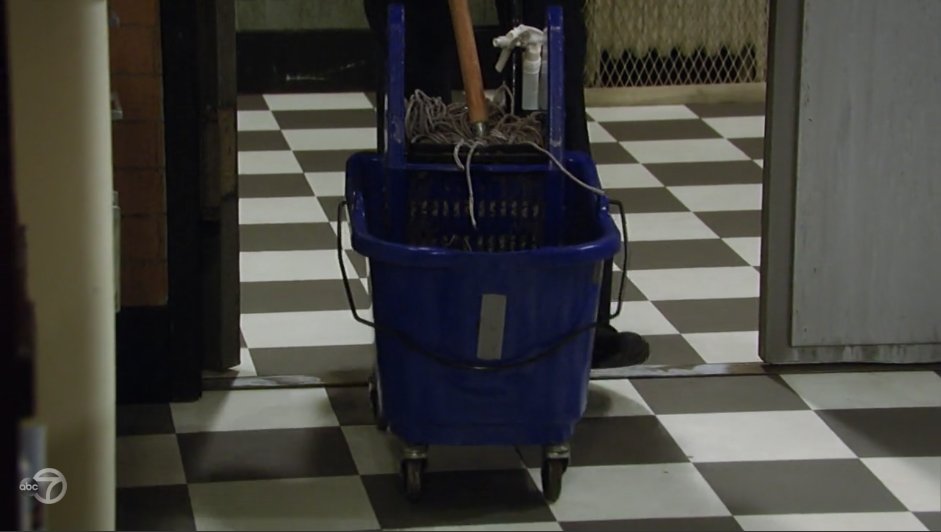 PROP OF THE WEEK: Bucket. Meet St Jaysus .... Mary Mother of Morgan needs her room cleaned.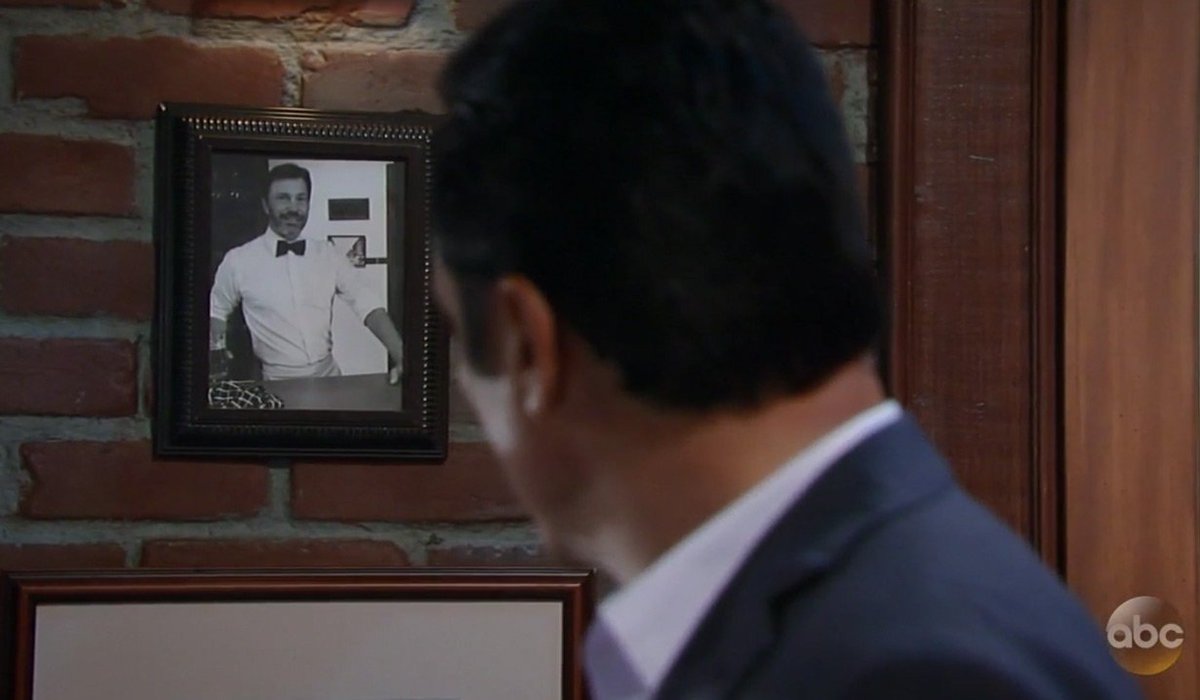 THINGS WUBS WOULD DO:
A scene with Dr. O changing Heiney's bed pan. We know she must at least have a catheter in him--or diapers. Have her go out with a bed pan to empty and say: Having ze hostage can be SO difficult!! No one knows what it's like to actually do ze work!
Cut about 1/2 the cast. I'm sick of it. I've been sick of it for about 3 years now. There are TOO MANY DAMN PEOPLE and not enough core family action.
Murder Dr. Bensch. I think it would be awesome if they never solved it but WE know it was Epiphany!
I realize Wally is shared with Days but.. come on.
You really were doing an awesome job when Jason came back getting the whole cast involved in stories. Now we are back to 2-3 or 1-2 all---the---time. I know this is Frank's idea of saving money but it's SO TEDIOUS! Also see: WHY the HELL haven't JaSam slept together yet? They don't have to pledge their souls but ZEX is okay!
Really glad Kevin and maybe Ryan have a story but WHY THE HELL DID YOU LET GENIE GET AWAY?? You've hired how many newbies since then? You also let Ryan leave...and Tyler... and and and... Oh, Jason Thompson! DOM Z just walked out the door!! But you know, we can always use someone like a "Peter" "eye roll".
Have Lucas be Nelle's baby daddy. If you didn't see my idea from yesterday, I had her in the parking lot ready to pick her donor (because she had to trap Michael) and she saw Lucas coming out. He was donating because they needed money for their condo. She finds out his number on the file and VIOLA!
THINGS WUBS WOULD NOT DO:
Have the Mike story morph into body snatching memories and NOW THIS CHARLIE CRAP! I do NOT CARE WHO IS IN THAT PHOTO!! Hear me? NO NO NO! The story should be about Sonny's journey with this...but hey, stick Carly in jail. This should have been a family story with Carly, Bobbie, Michael, Kristina (ha ha) -- and extended people like Felix and Stella. NOT about a 35 year old rotted corpse.
HAVE 45 THOUSAND
stories running at once, most which are so repetitive. Valentin and Nina have been together, broken up and together about a million times. Saying the same things over. And
OVER.
Make Oscar and Drew and Kim so boring I could brush my teeth during their scenes and not blink an eye.
Make Curtis and Sam flat and not fun... he had way more chem with Drew than her. Two of the sexiest people on GH are together and .... crickets.

Drop the Charles' Street story. Why? Potential for a Boarding house/apartment situation where a lot of characters could live instead of say--The Metro.
Have every kid be MIA for the summer. Yeah, it's weird having Lila's camp but at least there is some acknowledgement that these characters
HAVE CHILDREN.
I also would not waste the SORA potential of Cameron this summer when he could be out doing bad boy stuff right before Mama's wedding AND trying to get Josslyn away from choir boy.
Write Chase and Nelle so great in the courtroom scene and so awful in the flashbacks. EESH-- and the actors staring into space while they were thinking? Hilarious. Not only do we have Nelle PG with Michael's kid and having manipulated Carly into Ferncliff, we are going to have a whole knight in shining armor backstory with the newbie who's ALSO Finn's brother and has a father that's waiting in the wings.
Isolate Carly from both the Mike story and the Nelle story. She and Bobbie could be totally digging the dirt and making Nello's life hell right now.
RUMORS:

Liz' online 'stalker' person looking at Sarah's facebook page is a childhood friend who's now changed their gender. Unless it's someone we know like...Lucky who cares? My idea is to have Sarah have transitioned and that's why she's never been around. But you know me, Just too wacky.
Who's in that room? Ryan? Kevin? Morgan? That Charlie guy? Maybe it's Stefan Cassadine. (I saw this peach of an idea floating round twitter lol)
Well, you know it was a boring week when my ideas are way longer than the show recap!! It's the Jazz Fest here in Rochester and I saw Seal Friday night. WHAT a voice. Wow. I love our Jazz Fest. 10 days of cool and a ton of free shows. Hope your weekend was a good one!!