Michael and Nelle talking to Lante about pediatricians. Nelle said they found one doctor "a little cold" Lulu says: You should get along perfectly lol
Maxie at Nathan's grave..crying and talking to him. Chet comes in and talks to Maxie about getting sober and how Nathan helped him. He wanted to leave his sober chip on his grave. Chet also talks her into taking the money from Faison's son.
Nina confronts Peter with the file he has on Nathan. Peter says it's for a 'surprise' for she and Maxie. He says he got the stuff from Donna Mills (her mother) who's in jail. Nina wants to call her to find out if it's true. BUT! Valentin interruptus. Later at Kelly's, Nina calls Dr. O asking about the information that Peter had.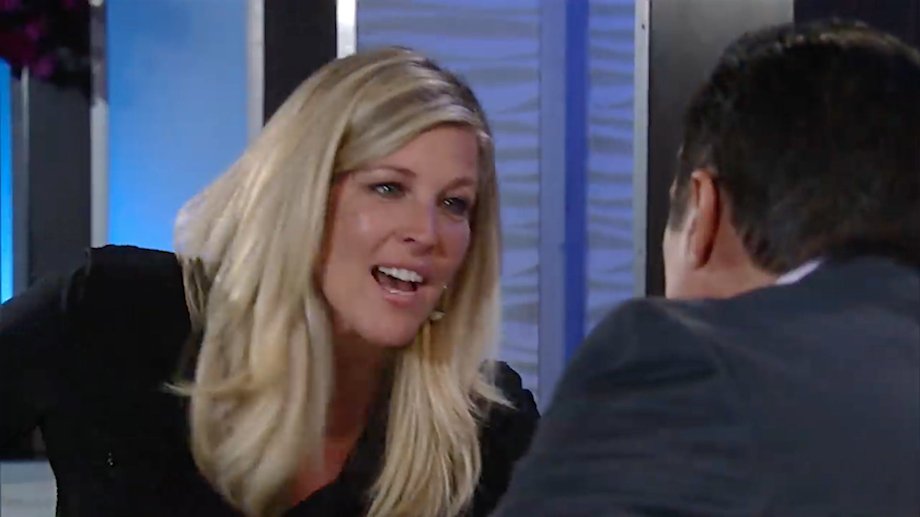 Carly takes her pills at the Metro Bar AGAIN. Who does that? Who takes their pills at work...in public? Of course Sonny sees her and asks about them. She acts all giddy. Is this part of the thing about taking the pills? WEIRD.
She thinks Nelle is doing the guardianship to get to Michael...Sonny thinks it's a good thing.
Robert and Anna are on, talking no-stop about HEINY. UGH waste of TRISTAN ROGERS! I liked it when he visited Val and then had fun with Finn at Kelly's. Anyway he said goodbye to her today.
END: So... Robert gets on a plane and drinks his drink. He feels woozy and Valentin shows up and Robert passes out.