Sonny is upset the FIELD IN CROTON is being dug up. He tells Jason. I guess it's not enough he has a story about his Dad having dementia and Carly going a bit Nutty.
Anna writes to Heinrich, sends it just as Valentin sits down. Heiny reads it and calls Valentine.
Anna tells Valentin that shes' not looking for her son anymore, Robert is. Her health is bad and she shouldn't.
Shower: Carly's all upset. Olivia tries to calm her. Monica yells: If she wants Peguins, she can have penguins! Bobbie defends Carly. Carly takes more of her pills. Nelle says she wants to 'put things right' and pushes to name the baby Morgan. Carly's not happy. Carly makes Nelle cry. Josslyn is really upset about Carly being mean to her. She reminds her that Nelle saved her life with her kidney.
Carly goes up to apologize to Nelle. She's holding a baby blanket that Carly says looks like one Bobbie made for Morgan. Carly realizes that it was Nelle doing all the stuff about Morgan. Nelle tells her she's probably having a nervous breakdown. Very snarky.
OMG. Nelle goes to go downstairs. If you've watched GH for any length of time, you know what's going to happen.
YEP.. Carly grabbed the baby blanket and Nelle fell..all the way down. Carly did the same thing after fighting with AJ, btw. Nelle is laying at the bottom of the stairs.
Sam goes into the Aurora Offices dressed like.. um..? A..media PR person? Blue dress..tight (natch) and looks all ready for going out, imo. Peter thinks that Sam should leave because Drew is "better" at PR than she is. Sam says too bad, I'm staying.
Later, Maxie comes into the office. She's so happy about the information he gathered about Nathan. What a nice guy!
Nina and Curtis. He wants her help to pick the ring! Awww, I love their friendship. She likes the ring he shows her on his phone.
OMG..>Guys, I am NOT EVEN KIDDING. Sonny and Jason..drive to CROTON TO DIG UP THE BODY--themselves!!!!!! ahahahah AHAHAHA. I'm dying here. Seriously? And Sonny just happens to know where it is!! They dig..talk about Scully and Sonny's Dad ...and... Sonny's out of breath. And. I'm dying here. Sonny tells Jason how much he means to him, Jason says they're family ..awwwwwww. Sonny goes to get a flashlight . Jason finds a money clip. Yep. A money clip.
The BODY IS GONE. I called it on Twitter. So obvious it was going to be gone. SIGH. Mike prob moved it so Sonny wouldn't get caught and will totally forget where he put it . LO>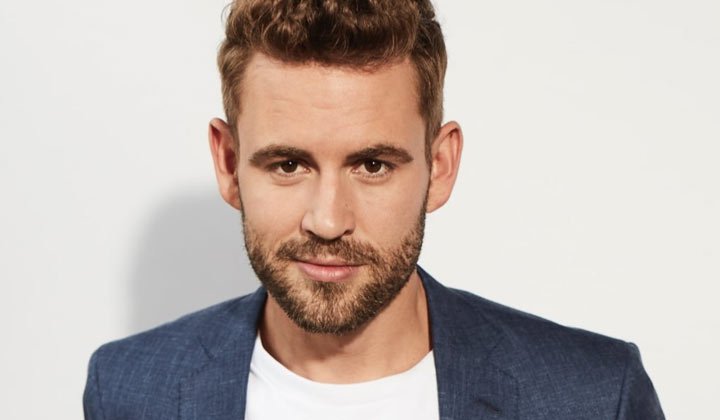 Bachelor star Nick Viall is hosting GH's Nurses Ball Red Carpet.
I don't watch the Bachelor--and I don't know this guy but I guess if it brings more eyballs on GH I'm for it? Do you know him?? I'm still hoping Erica Kane shows up