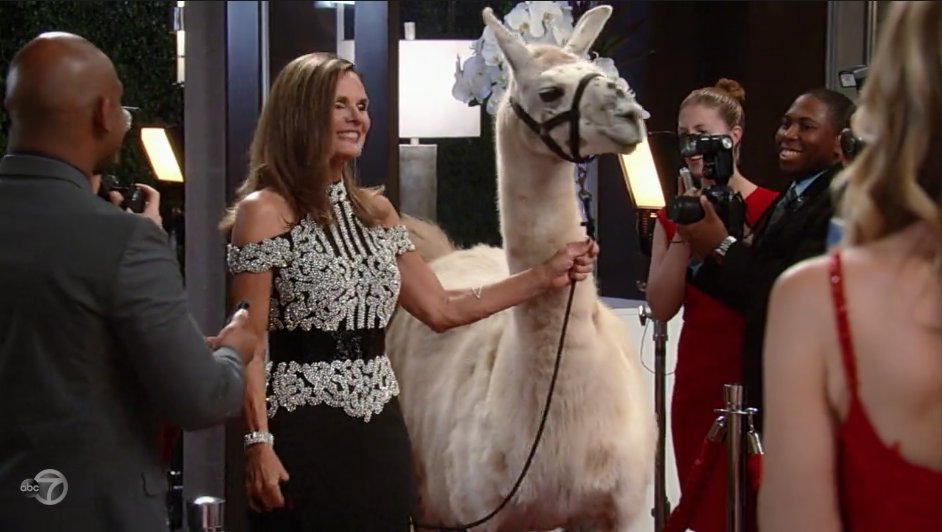 Well, SOMEBODY had to take the Llama...might as well be Lucy!
With all the hooplah of the Royal Wedding, I almost forgot about Sunday Surgery! What a great day yesterday was. The weather, the outfits and the joy. We needed some joy in the world! Speaking of JOY--yes, I enjoyed the Nurses Ball even if I thought they could have had way more acts and much less 'intrigue". I sat back and just let myself get caught up in it all!
I have some scones left over (I really do!) and tea. Brit hubby and I watched together and had a great time.
Should I even talk about the beginning of the week? Nah-- I don't really remember what happened and it must not have been that big. If it was, it was all rolled around by the Nurses Ball anyway.

Let's Dish: WARDROBE!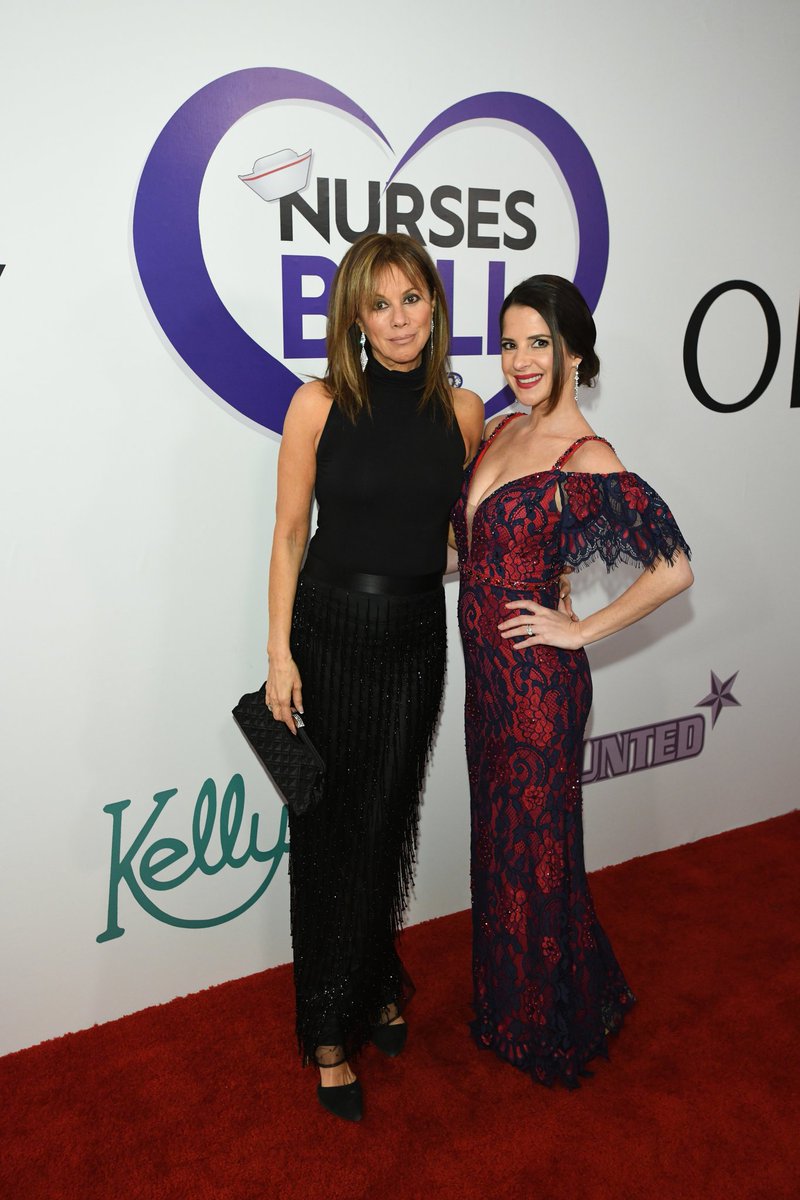 Ok, I LOVED Alexs' look-- but I wasn't a fan of Sam's. Way too red on the lips and the dress? I don't know, it just didn't seem to 'fit' the night. Plus, I'm so over those cut out shoulders. Nancy Lee Grahn actually wore this dress to the Daytime Emmys!
Kim and Josslyn...Joss looked fabulous and way older than she really is--and Kim's dress was pretty but way too many tiers at the bottom.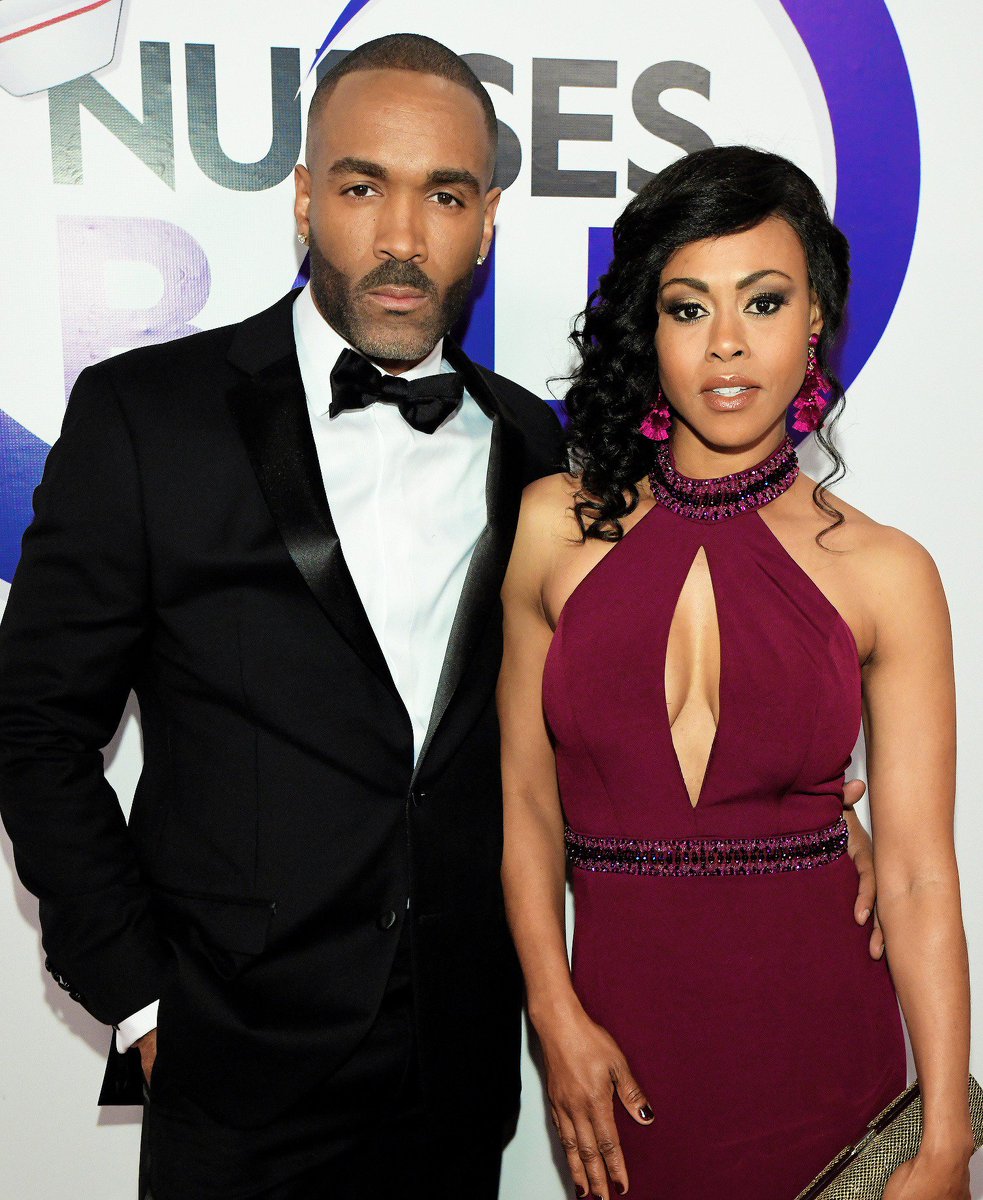 WELL....No words needed for these two other than: Va-VOOM!!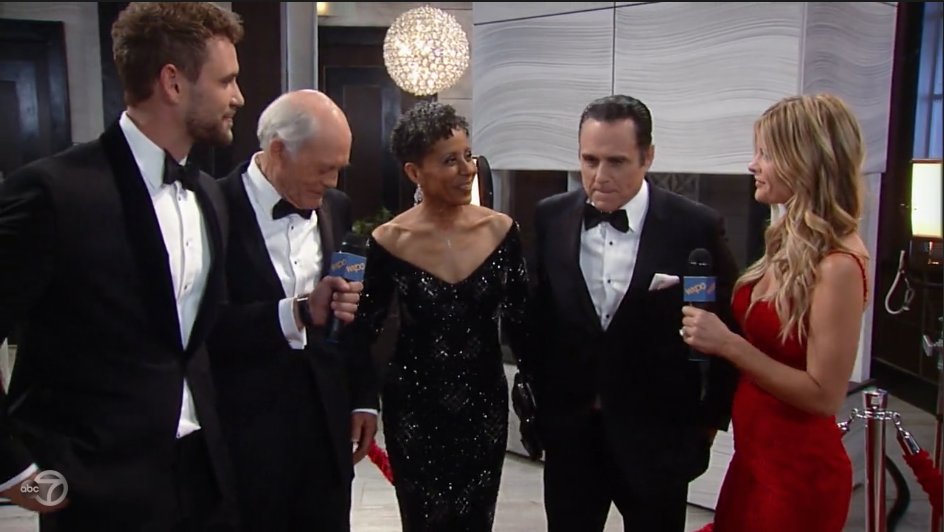 Loved Mike and Stella going together. Sonny even got out of the angst of Carly being in prison to get cleaned up and attend!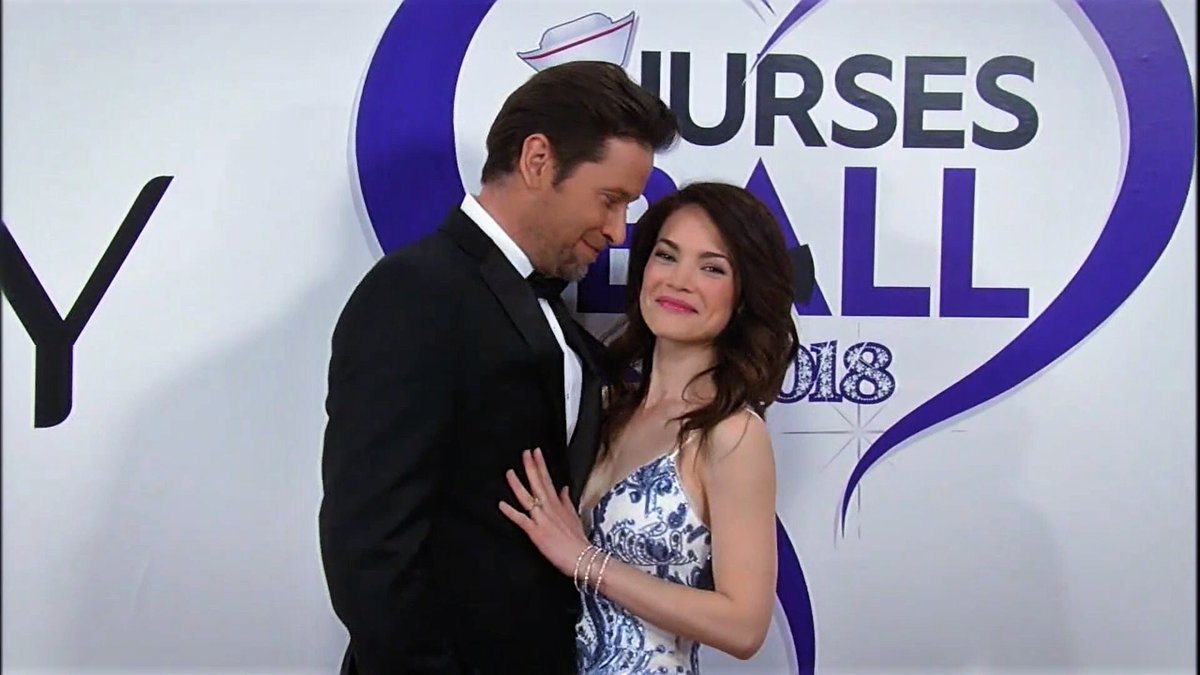 Franco and Liz looked all cute together-- although I don't remember seeing them much after the red carpet? It seemed like a lot of people were there then..? Some were on Thurs in crowd shots but not Friday and vise-versa. Becky looked like a snow princess in this dress! I think Roger put his head right under that Nurses' hat on purpose!
ON TO THE SHOW: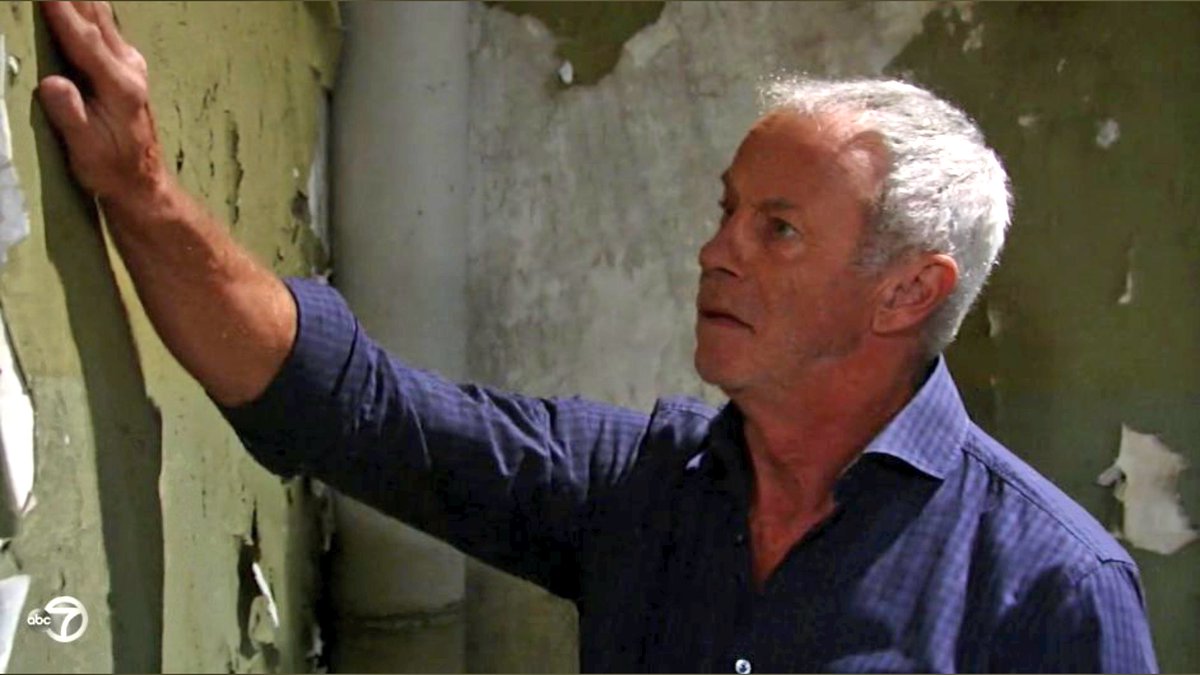 Well, I'll be a wallaby runnin' backwards....this is lead paint -- I can't be in here!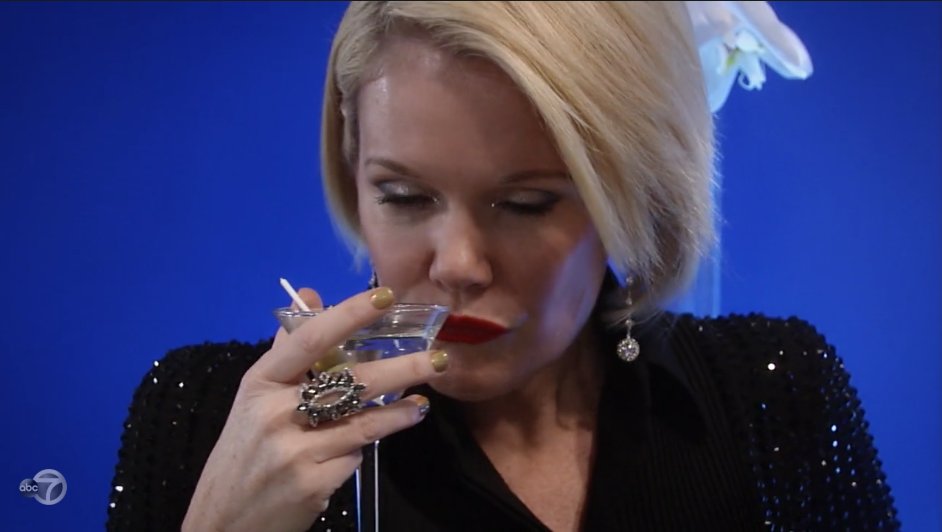 Let's see..I've had 5 of these...only 9 more before this night can get interesting...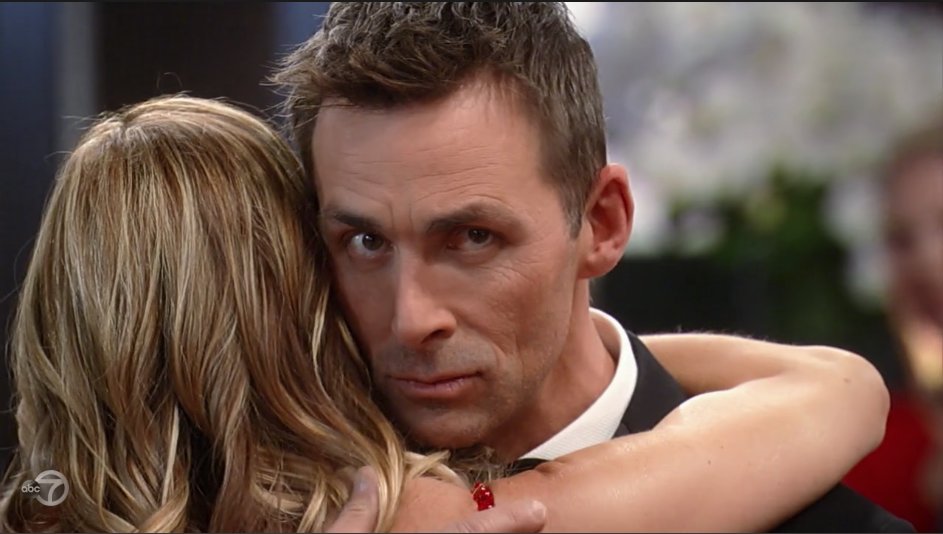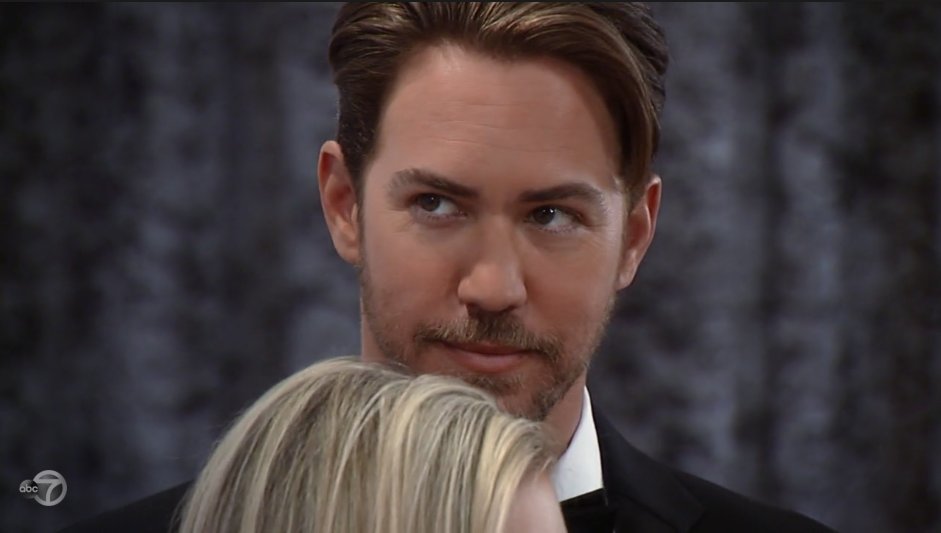 Ok, I see you...
No...I see YOU!
Don't toy with me...
Don't toy with ME!!
Stop it!
No YOU Stop it!!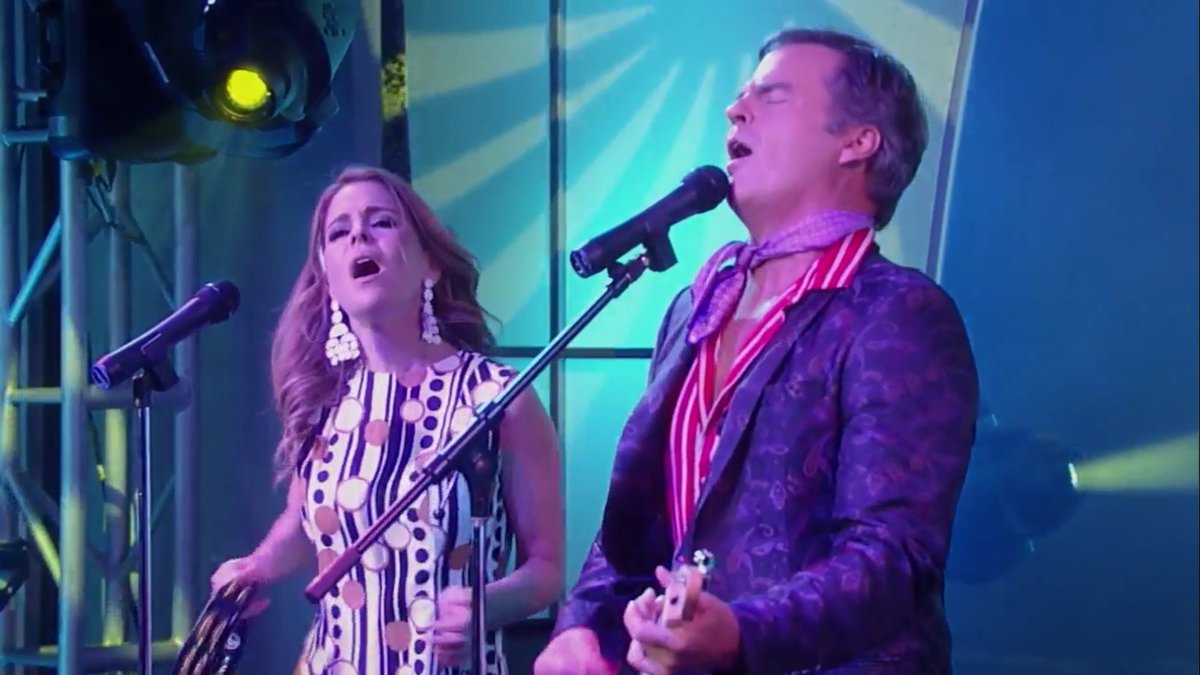 OOOooooo, Here we are at the Nurses Ball
Singing and dancing off the wall...
Here he's the mayor and I'm his gal...
I hope our number doesn't fail...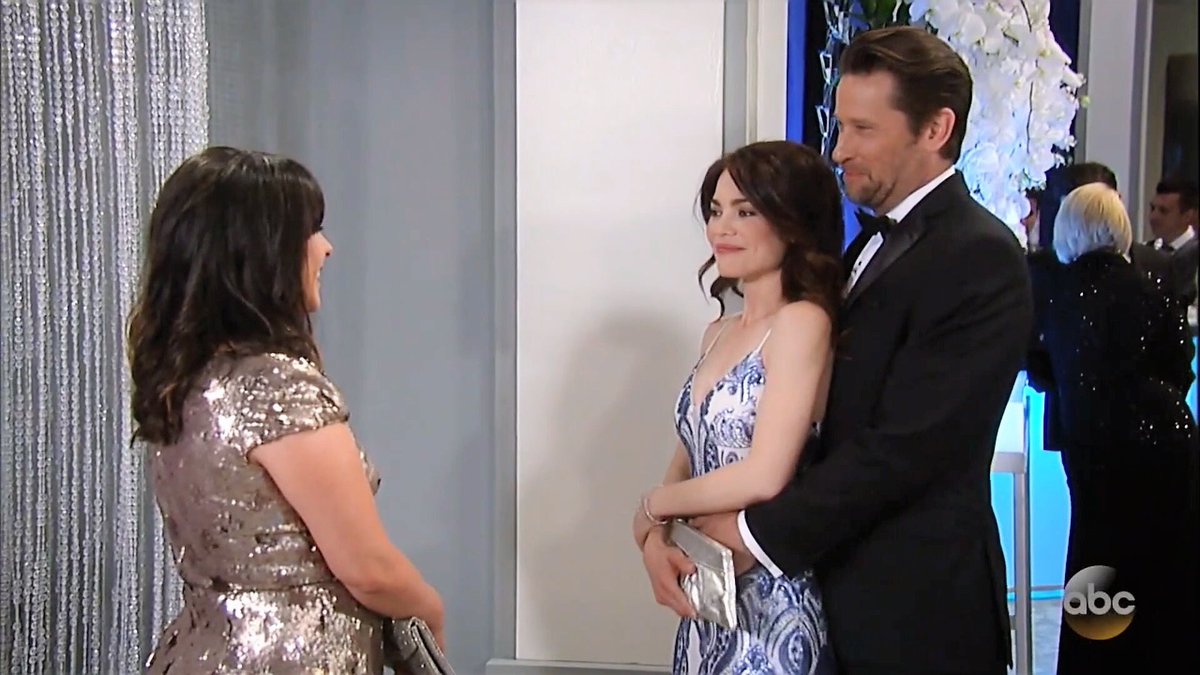 Hi..!! What's new?
Oh we're back together...
I didn't know you were ....
Well, Franco had a big TRAUMA that was even BIGGER than his TUMOR we had to deal with but now we're all good.
Ok, cool. I heard Kevin wanted to study his brain.
No, that was Faison. He has it in a jar, I saw it.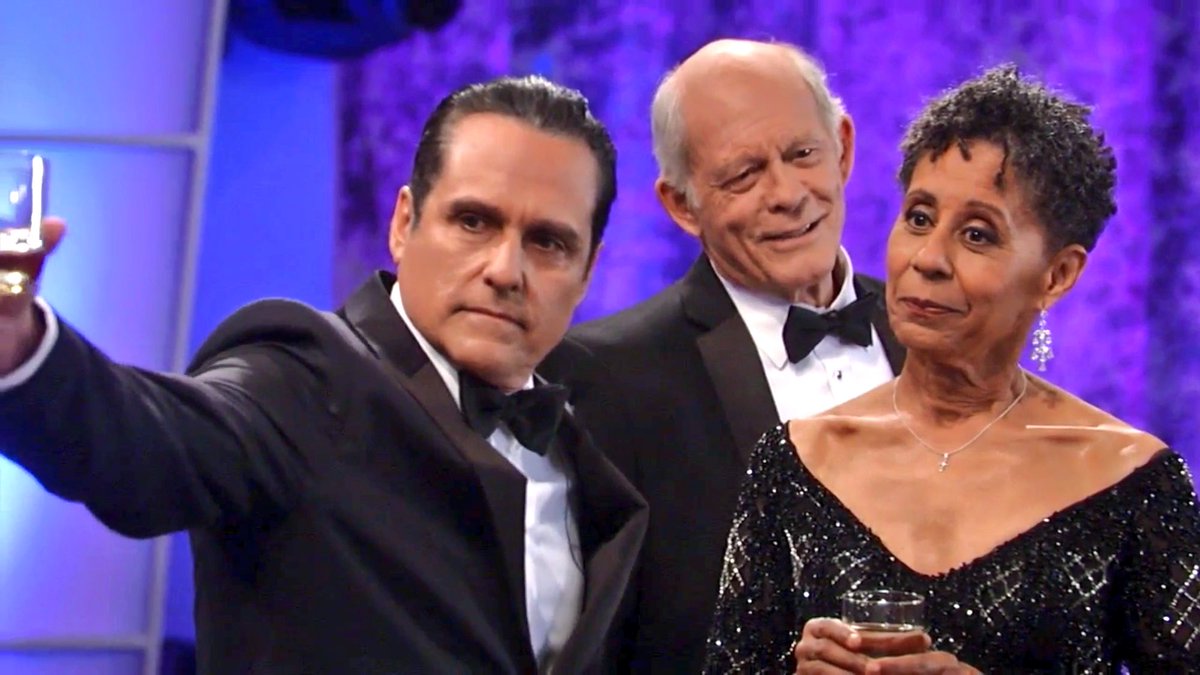 Now, I told you that bein' nice to your baby mama is better than bein mean to her, didn't I?
Sure, Stella...whatever you say
Just make sure you watch out for that one though, I mean she looks like she wants to hurt you bad.
Don't I know it.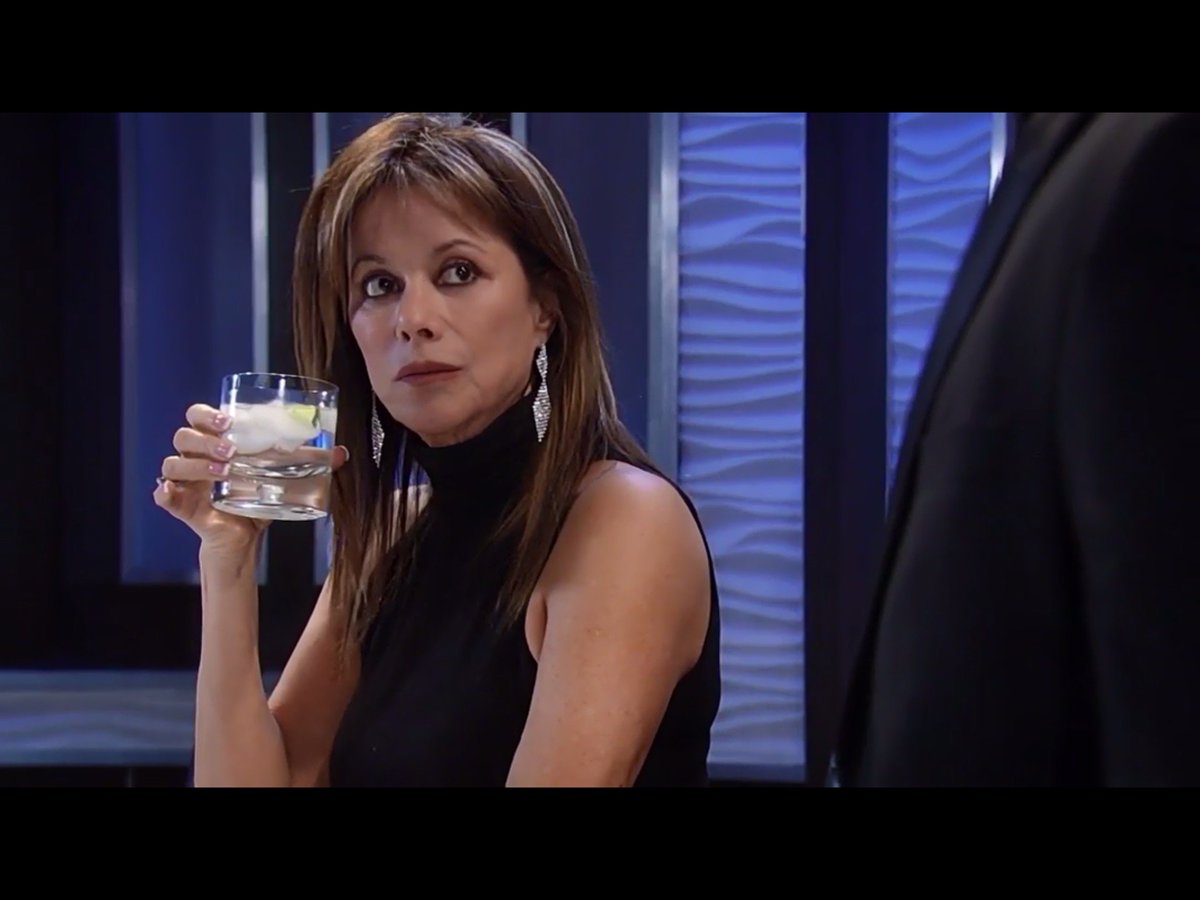 Oh, Crap....I just find out Finn loves Anna and now...Julian is here? Why am I not drinking again?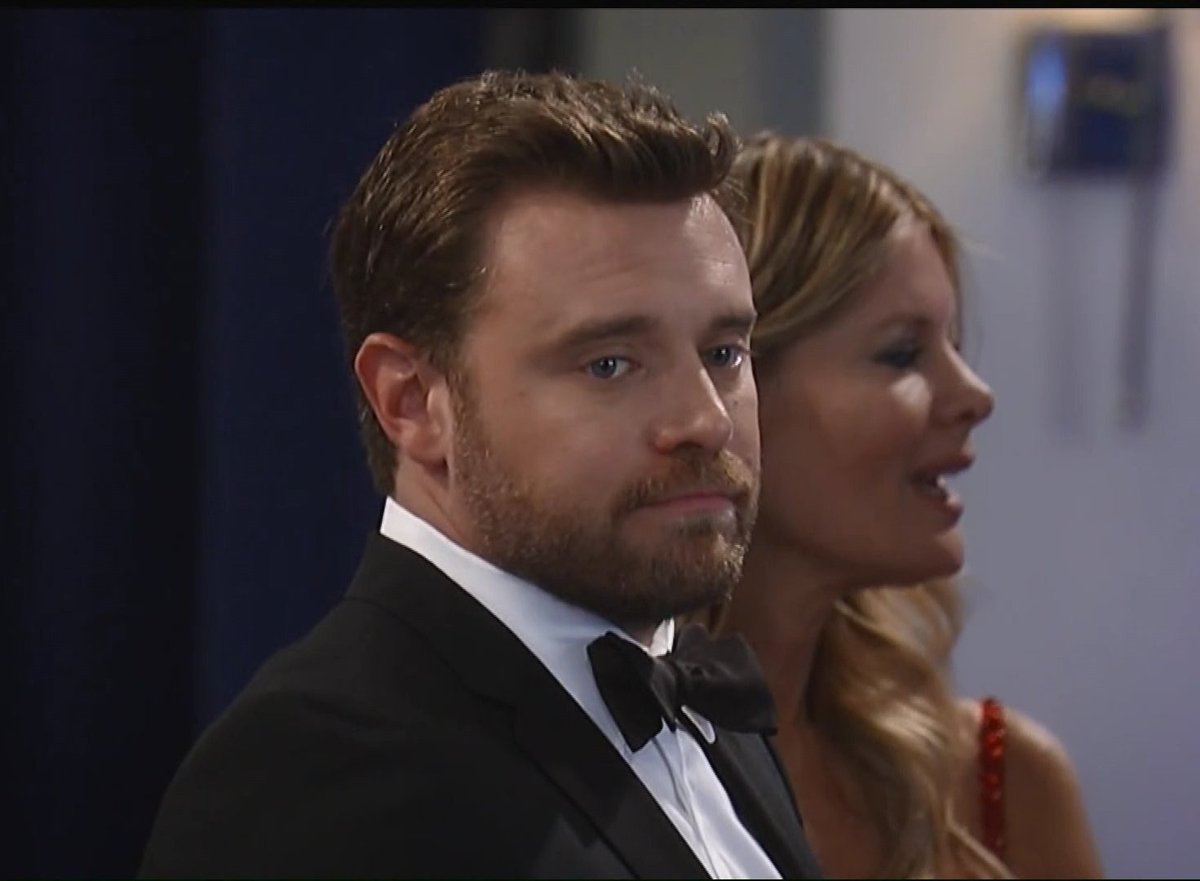 (to self) Wait...is that...Sam? Sam and Jason? Looking all happy and going on some kind of spy-hunt exciting mission? Geeze. Why can't I go too? Not fair! Not fair one bit.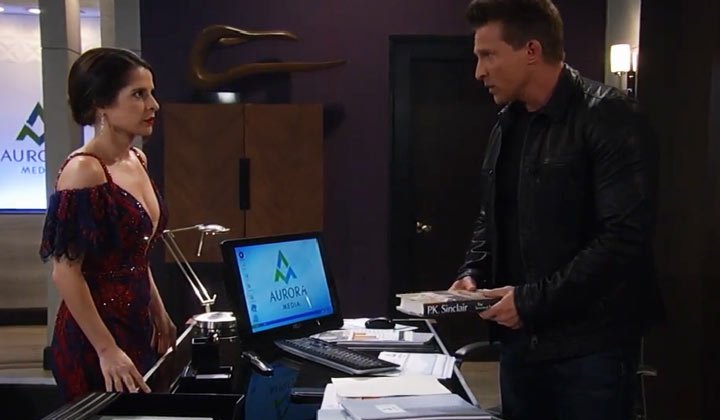 Ok, so you found the lighter.
Yes, right here, the lighter was right here.
On Peter August's desk.
Yes, on the desk.
With this book, the FAISON IS MY FATHER book.
Yes, with that book.
Are you thinking what I'm thinking?
That maybe..he could be...
Let's think about it for a few more days, ok? Don't want to rush this.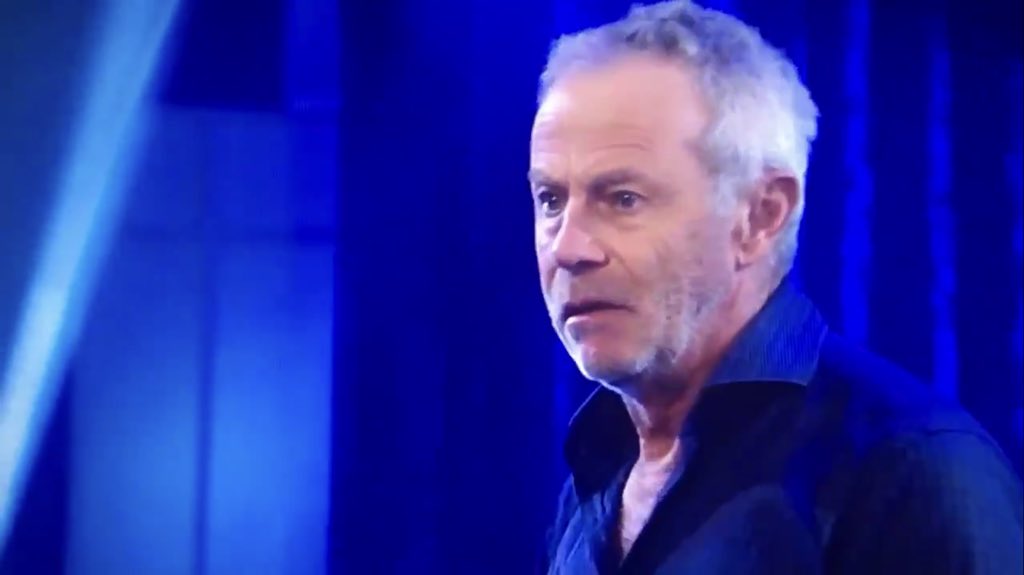 Crikey ya Dinga Rat-Bahstahd! Yer had me locked up like a 'roo in a swamp but I got out even befoah anyone knew I was missin'! So ha on you!
THINGS THAT YOU NEED TO KNOW: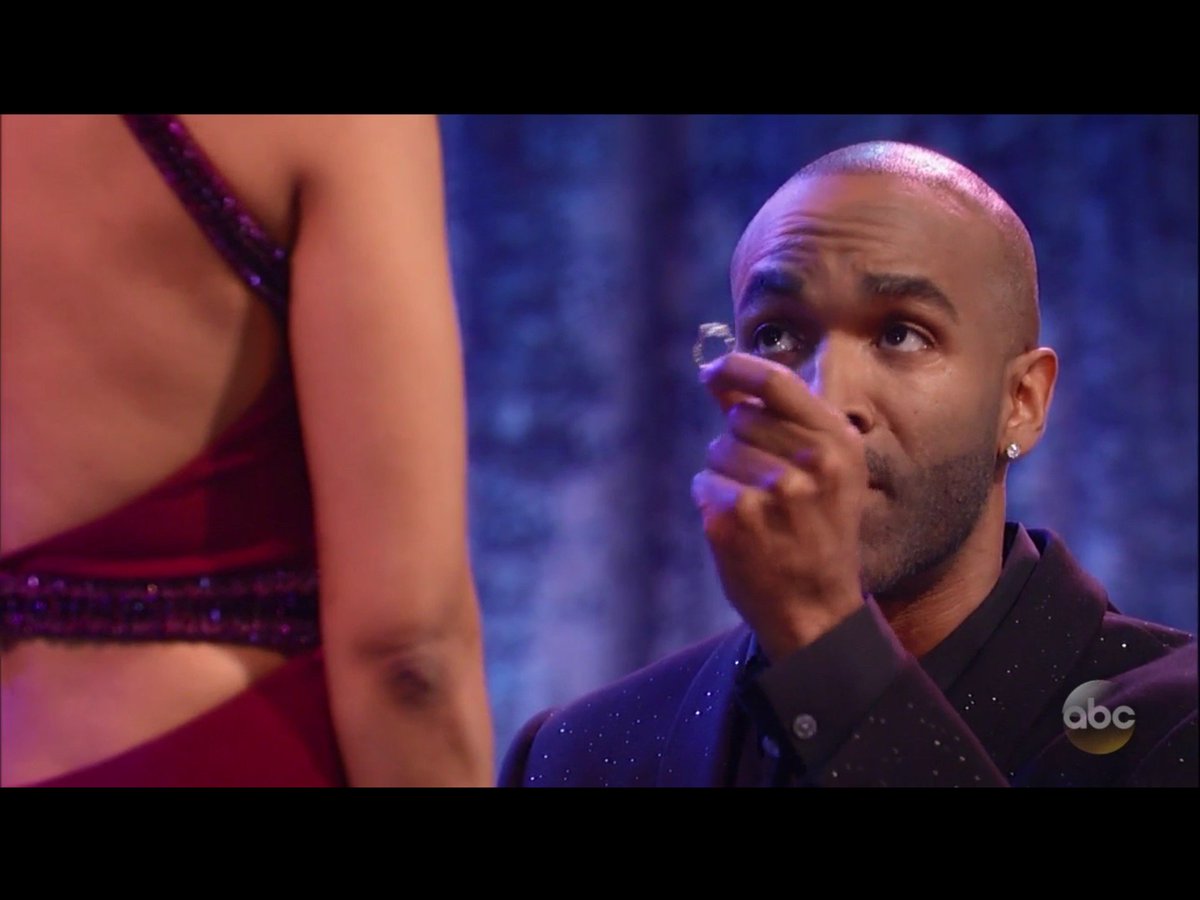 Curtis proposed, Jordan said yes...and Aunt Stella is not happy.
Maxie went into labor as Peter was taking her home...meaning he's going to have to deliver the baby. Good Grief. Just when you think things couldn't get worse....
Jason is on to Nelle's scheming ways. Michael is not so sure yet. Nelle's playing him like a fiddle.
Carly was arrested and couldn't go to the Ball. Kiki got the night off from Dr. Bensch and showed up alone.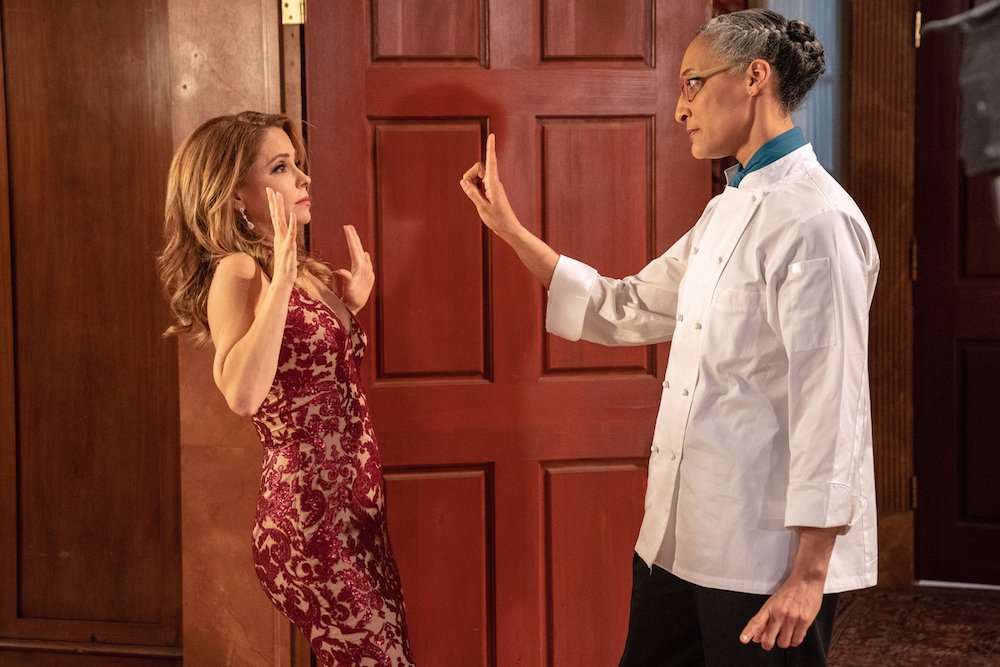 NICEST SURPRISE

: Carla as Cook 2. I really liked her as Cook and she could act and be funny. Lisa LoCicero was of course, just perfect in these scenes and Olivia promises to stay out of the Q kitchen forever!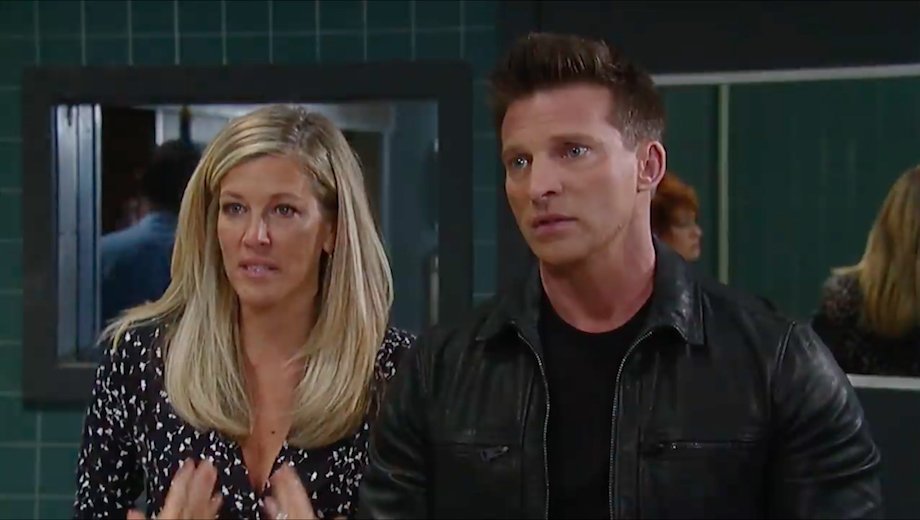 BIGGEST WTF:

So, Sonny was totally drugged by Nelle and SET UP by her --and yet he doesn't believe Carly was?? Huh? This makes zero sense. I mean, I get that St. Jaysus with his Jaysus senses would get it but to have Sonny think something's wrong with Carly's mind is stretching things. I was also pretty shocked Laura Wright didn't go to the Nurses Ball!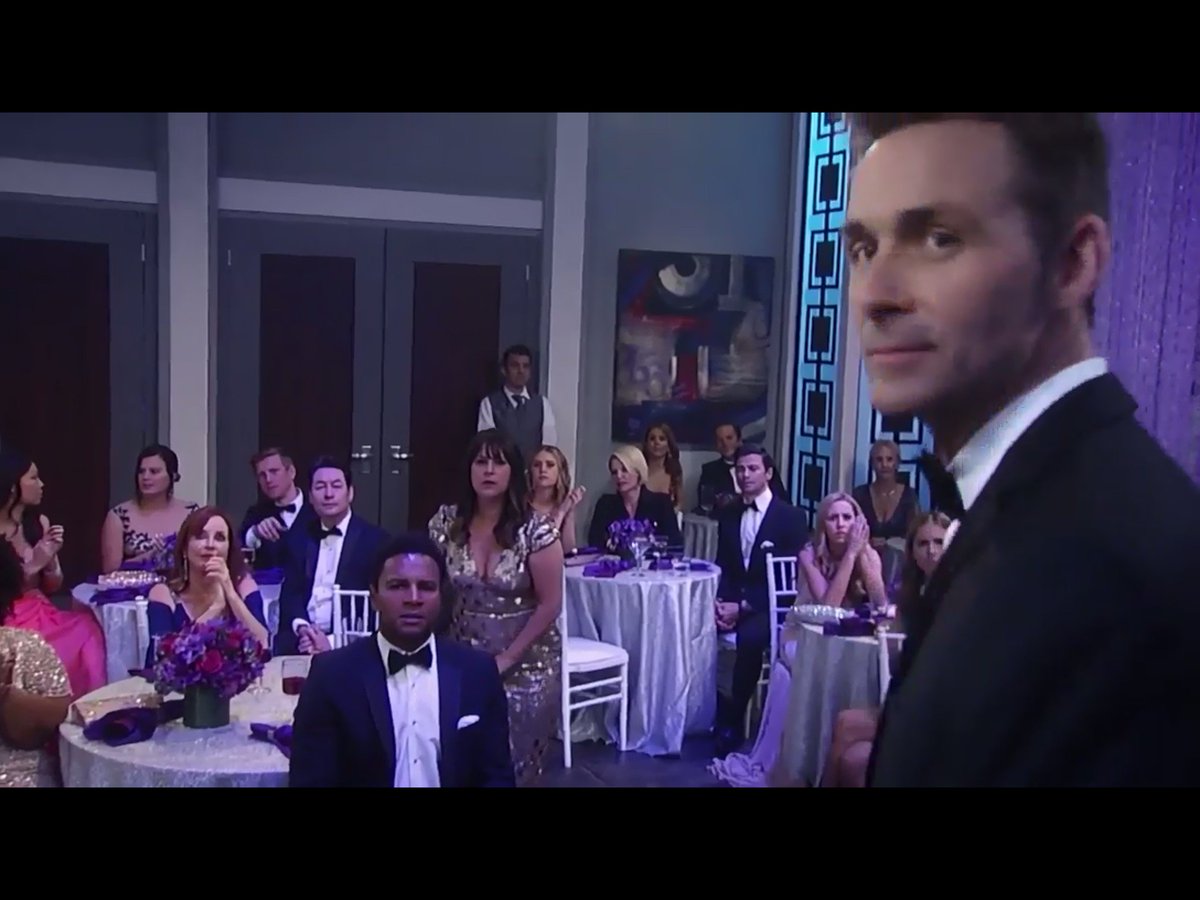 BEST NUMBER

: James Patrick Stewart was amazing...what a voice !!




MONDAY MOTIVATION:

Watching Ava do a number??!! What?? I'm so excited for this I can't stand it. I thought she wanted to go up to Griffin's room and have a night of zex but here she is all glammed up and ready to go! Will she sing "Diamonds Are A Girls' Best Friend"??

WELL.....did you see DAYS beat GH for the first time in forever in ratings? Oy VEY. Not good. I'll have my usual "how to fix" blog up sometime soon. One big thing that needs to go is the Peter Heiny story. And PS. if JaSam are back together, you are going to have to do a love scene soon. There is an art to sexual tension and it was played perfectly in the 2-3 months when Jason first got back. Now? Just tedious.
That's it! Tillie had her operation and has been up and down since. She was in pain for awhile and is sleeping a lot. Worried puppy mom has been anxious! I just want her to be her old self again.