Killing Eve Balloons at Nelle's shower. They have to the the "new thing" Big, round....1/2 floating with shredded ribbons. Anyway, Avery and Ava made it to the shower. Josslyn hugs Nelle and gives Carly an evil smile.
Brad shows up without Lucas because Lucas is working. HE says they'll have their baby soon by adoption and they can play with baby Michael/Nellie #GH
They open gifts. Nelle gives Carly a present-- it's the guardianship papers. Carly says she'll sign them.
So, Ava gives the 'mysterious' gift to Nelle and tries to get her to wait to open it and not start trouble. Nelle says no, she opens it anyway. It's a Penguin mobile -- and Carly is all mad because PENGUINS WERE MORGAN'S FAVE!!!! Like what, no one can buy penguins now? LOL Okay. Carly yells and throws it. looks unhinged.
PREDICTION: Nelle either dies or is in a coma..too many guardianship mentions AND there's the Brucas adoption. Maybe she gives the baby to them and dies or leaves town? Michael isn't really the father? Hmmmmmm not sure but something's up.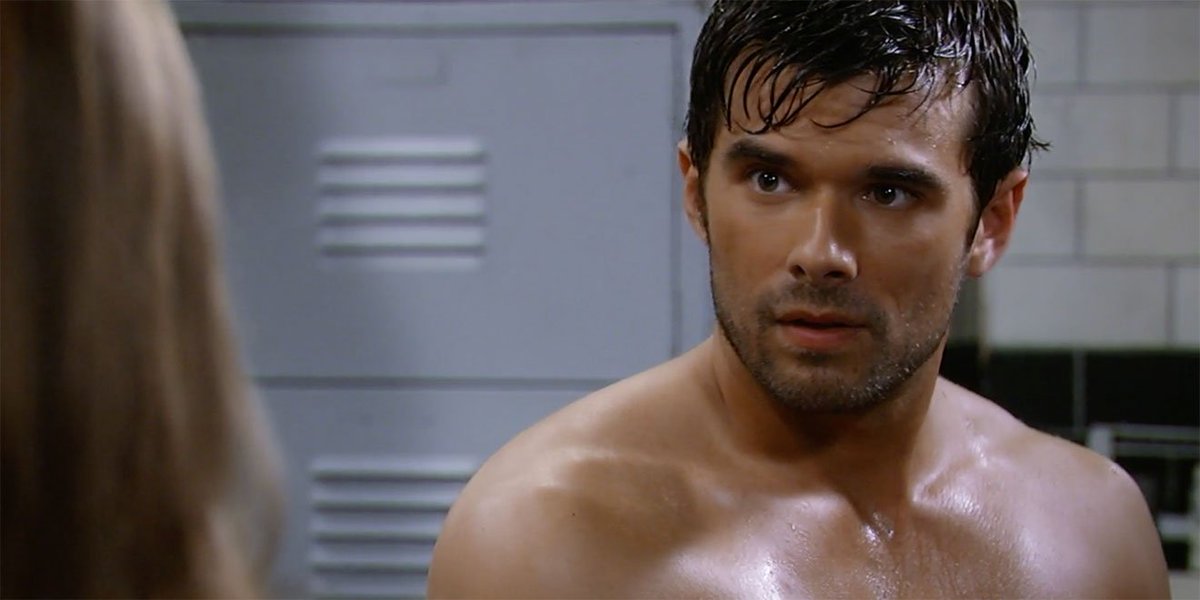 1/2 naked Chase Ford in the shower and Lucy hear him singing and wants him to be in the Nurses Ball. I'm surprised it took this long for the Ford Bro to get his shirt off. Dante says the entire department will be in it so he should too. BUT! It's a prank..it's only him.

Mike is talking to Sonny about Avery. Mike thinks it's his fault that Avery is with Ava 1/2 time. Mike feels like his life is vanishing. Max comes in...Mike leaves and Max and Sonny talk about THE DAMN FIELD IN CROTON !! UGHHHH STOP THE MOBULAR angle of this. Mike knows that they are starting construction in that field. Sonny has to MOVE THE BODY.
OMG. I can't even with this.
Finn tells Alexis that his Dad married Chase Ford's mother RIGHT after his own mother died of an incurable disease. That's why he wants nothing to do with his little 1/2 bro.
BONUS DAY: NO PETER AUGUST!!
OH I think Erica Kane might be coming to the Nurses Ball.