Oscar tells Alexis he wants to finish up his Will. She hugs him.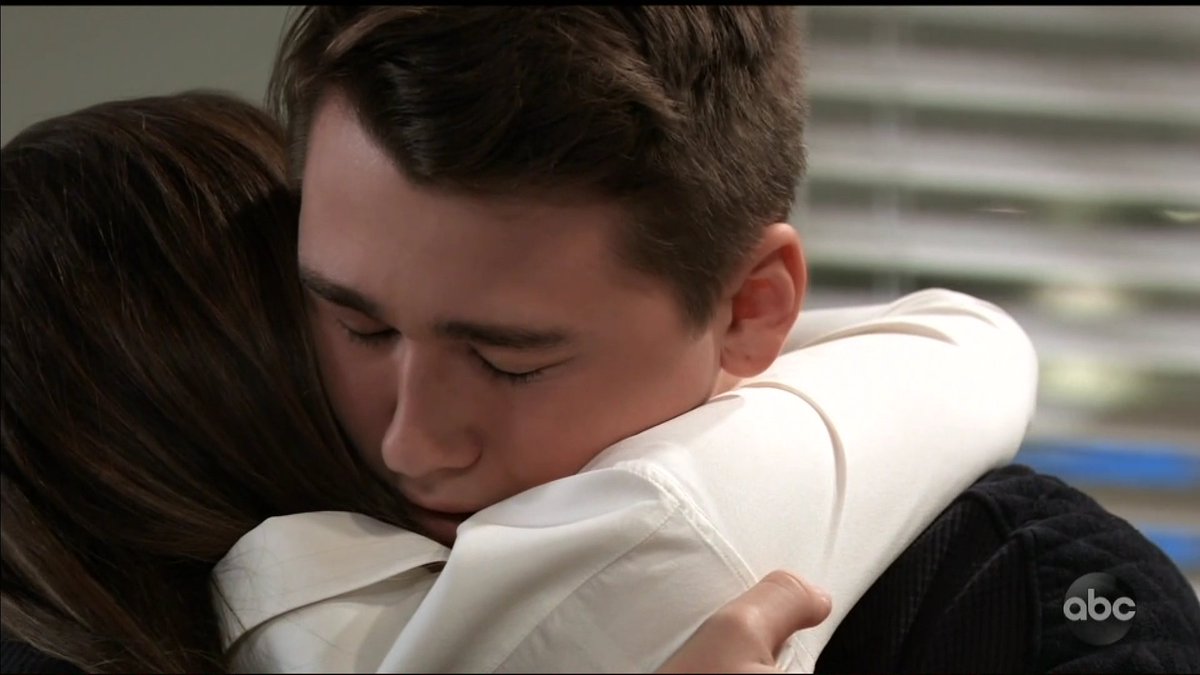 Kim tells Dr. Terry that she wants her to answer all of Oscars questions
IN FULL
and don't spare him. Um, ok, little late for that. Oscar comes in. His first question is: What is it going to feel like when I'm dying? Wow, start with the hard question right off the bat!! She says the longest anyone has lived with the condition that she knows of is 7-8 months. Shortest? 6 weeks.

Monica and Michael talk about Gail, she's back from the funeral. She says that she's feeling that she has to do things in the 'now'. Michael invites her to go to a play with him in NYC to get away from it all. She said she'd love to but with Oscar, she can't.
Willow is in Charlie's talking about Wiley. Oh, she's meeting Liz there to talk about Aiden. She says Charlotte isn't bullying where she can see it anyway but Aiden is still by himself most of the time. Liz wonders why. Willow says there's a 'pack mentality" and Aiden is finding himself.
Aiden wants to make cookies from scratch for the "Save the Planet" Bake Sale at School. Liz says no time--but Franco says he'll do it. Awwwwwwwww.. Very cute scenes. They shove chocolate chips in their mouths! Hes' a great baker. He learned on TV and in the library. He said kids laughed at him about it.
Which is--very strange because now a days, kids are on TV cooking all. the. time?? Then Cameron comes home and sees "GAYDEN" on the iPad in response to Aiden's game playing. So there it is.
Cameron is sleeping in the chapel... Joss finds him and tells her that he has to do drug couseling because he was busted for the pot. Wait, Joss didn't know? I guess not!.. Oh, and Joss tells Cameron that Oscar is dying. Later, Oscar comes in and he and Joss plan on doing his bucket list.
Anna has on bandages ...and Griffin is going to tell her about the damage done on her eyes. The surgery went well but she can't take the bandages off yet. Hey, did anyone call Robin?
So...they are going to take off the bandages. That was like 3 seconds later? LOL SO, they take off the bandages and she sees blurry and then PERFECTLY? Um.. one day blind story?? Wha? Weird. Finn does notice strange markers on Anna's blood work. Maybe that's the story? Oh, it's a virus that he hasn't seen in North America! Oh boy, Anna thinks maybe someone gave it to her intentionally?
Monica talks to Kim... Monica says it's tough because there's no manual for dealing with that. They cry a bit.