Waiting for election returns. Too close to call. I wonder if Spencer will ever get popped for sabotage?? Hmm Monica and Michael come in to the Q living room. Over at Floating Rib, Liz comes in and Mac calls Kevin (Ryan) to come and talk about his 'brother'.
Ryan is leaving GH and literally runs into FAnna who are also going to the Floating Rib.
Michael says that if Ned loses he can come back to the family business. Monica wishes Gail would have met Michael.
Maxie goes to Lulu's to pick her up to go to the party ...and PETER SHOWS UP. Lulu and he talk about the Port Charles murderer. Lulu goes to the Floating Rib.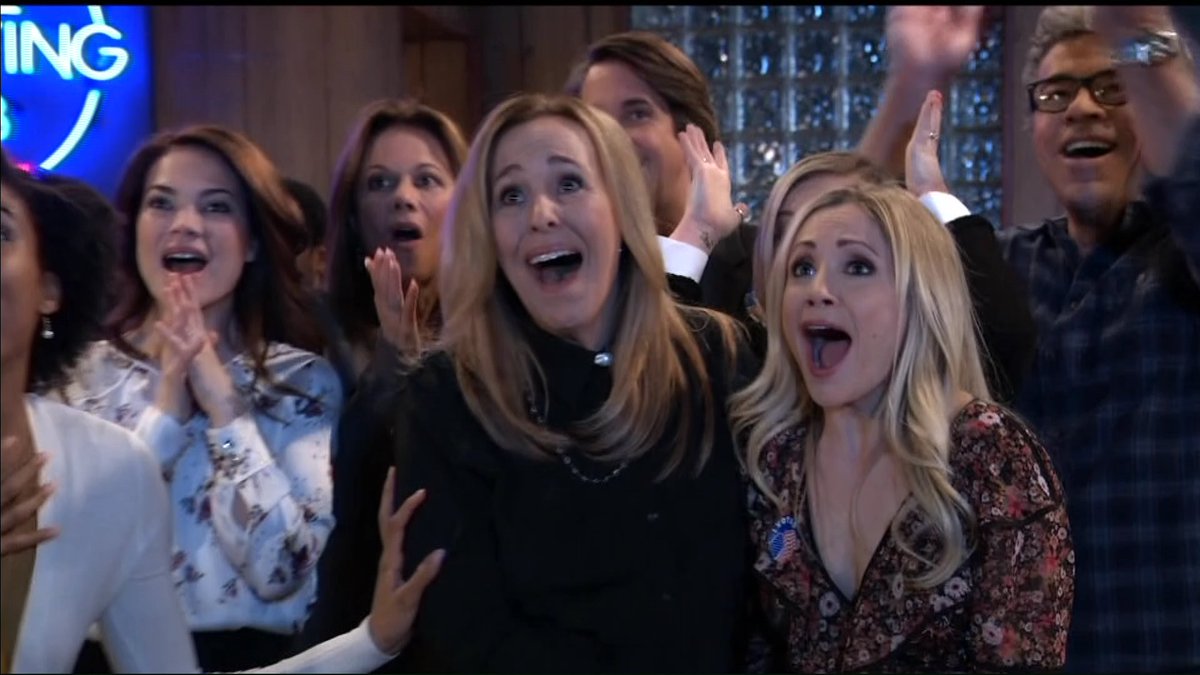 ELECTION RESULTS: Laura won. She's happy. Ned is ...sad a bit but he's glad it's Laura that got it. He's happy and great full for Olivia. He goes to the FR to congratulate Laura.
Laura makes her victory speech and thanks everyone. Says she's going to work with the PCPD to catch the serial killer. Ryan stands and applauds with an evil look on his face.
Peter invites Anna to the coffee shop. He saw the WSB file she gave him for Christmas but he says it's 'incomplete" he wants to know the real her. He wants to know about her family and about her twin, Alexis. She gets all teary eyed. Then she gets a headache---she had her blood treatment today. Peter's concerned. Anna drinks water. She collapses and tomorrow says she can't see anything.
Sam and Jason are on the docks..and Hank comes by and asks them if they could help him with something...it's a homeless guy he wants to get to the shelter. They get him there and then talk about why Hank is in town. Sam says "you know I was married to your father". He says not true. It's fate. He said that when he was a young adult he blew through his trust fund and then went to get more and it was gone (because of Sam) and yes, he was angry. He got better when he went to war and Drew saved him. It changed his life. Sam's still wary.
This is boring as hell, imo. This was done really slow and has NO excitement.