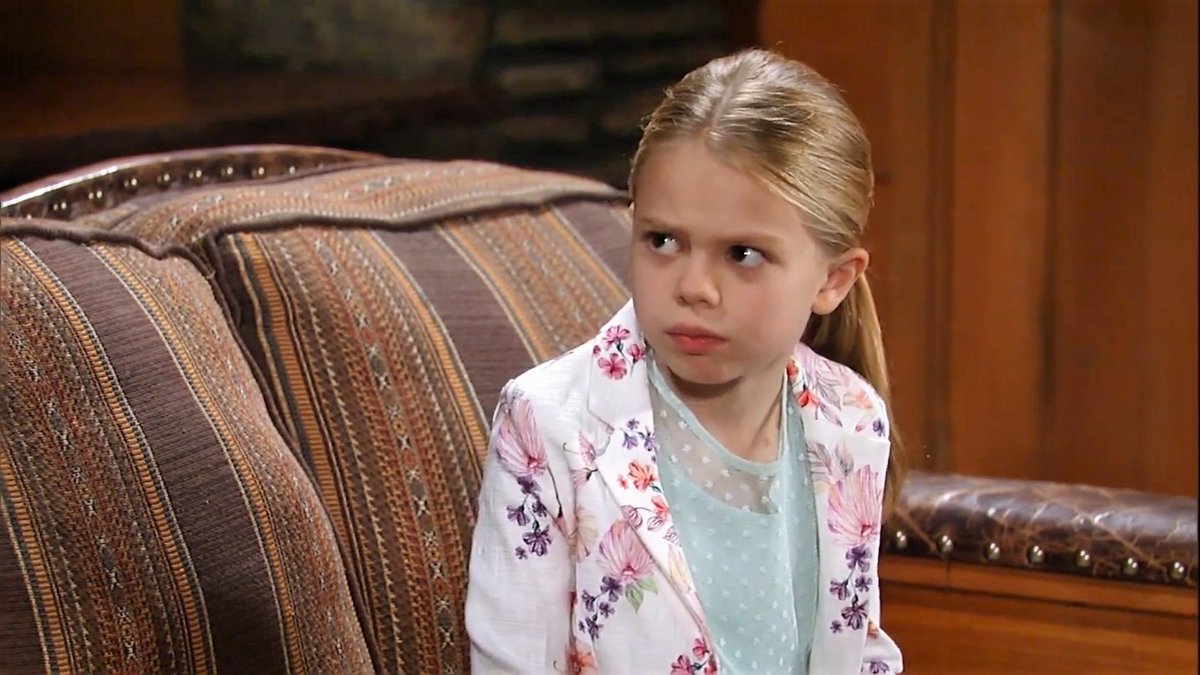 Char had the MOST ADORABLE outfit on today, I loved it!!
Charlotte is GONE? whoot! Going to Niagara Falls!? With Papa!
Nina finds out, Not happy.
Lulu finds out, freaks.
Calls Charlotte. Dante can't "track" the call. COME ON. In 2017?? OMG ugh COME ON!!
Some thuggy guy is at the door with 2 passports for Dante and Charlotte.
Nina is talking about Valentin to Anna and Dante. She's pleading Valentin's case to not arrest him.
Ok, am I the only one that's confused with Anna? She's still acting weird, imo.
Sonny is all telling Ava about their history-- and being all bitchy. Griffin comes in. He tells him to leave. then he tells Ava she'll need a ton of skin grafts.
Carly is exposing to Jason all about the Ava fiasco. Later she's PISSED that Sonny didn't kill Ava!!
Laura and Liz...talking about Jake. And then TALKING ABOUT THE Valentin CHIMERA Event. They have tea. Sigh
Today was total exposition and stupid Sonny threatening Ava.
SO SAD:
RIP. Smallest lil angel biggest part of my life 4 12 years. Hit by car 6 hours B4 i got home from East Coast. Having anxiety looking 4 me.