Lulu's house. Spencer hates Charlotte because she's living in "his house"..and it seems like everyone forgot his father was killed (true that).
Later, Kevin comes in and he and Laura go to the park. He asks her to move in, and she says yes.
Amy's ON!!!! Oh, yes, so exciting. Nate wants to know about her brother-- :eyeroll: He's back from Afghanistan. He was her advice person in the blog. Now he's in a group home because of his injuries. He sees all of Chet's medical bills and agrees to appear as "Man Landers" so Amy can make money to pay them off.
While she's waiting at the Metro, Sam is talking to Kevin. He's asking her questions. He tells her he treated Jason after his car accident. Which, surpisingly is true!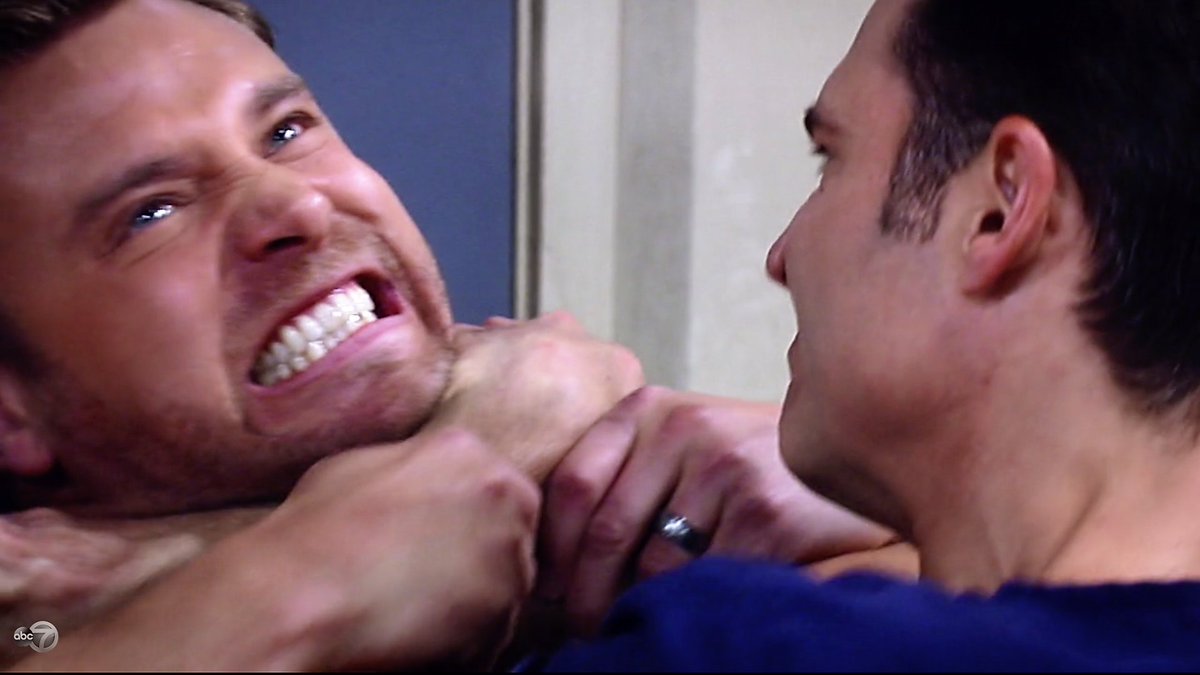 Jason and GOONER are still fighting. Sweaty, gross...heavy breathing..stupid. PCPD comes in, they let Jason go because Sam says so. LOL He tells Liz that the guy is in custody and everything is over. Sam is all freaked out. As usual. She hallucinates Jason all bloody.
Hayden tells Liz she's pregnant but is scared about having a baby. Liz reassures her she'll be a good parent. Later, Jake tells her she's "pretty cool" and they hug.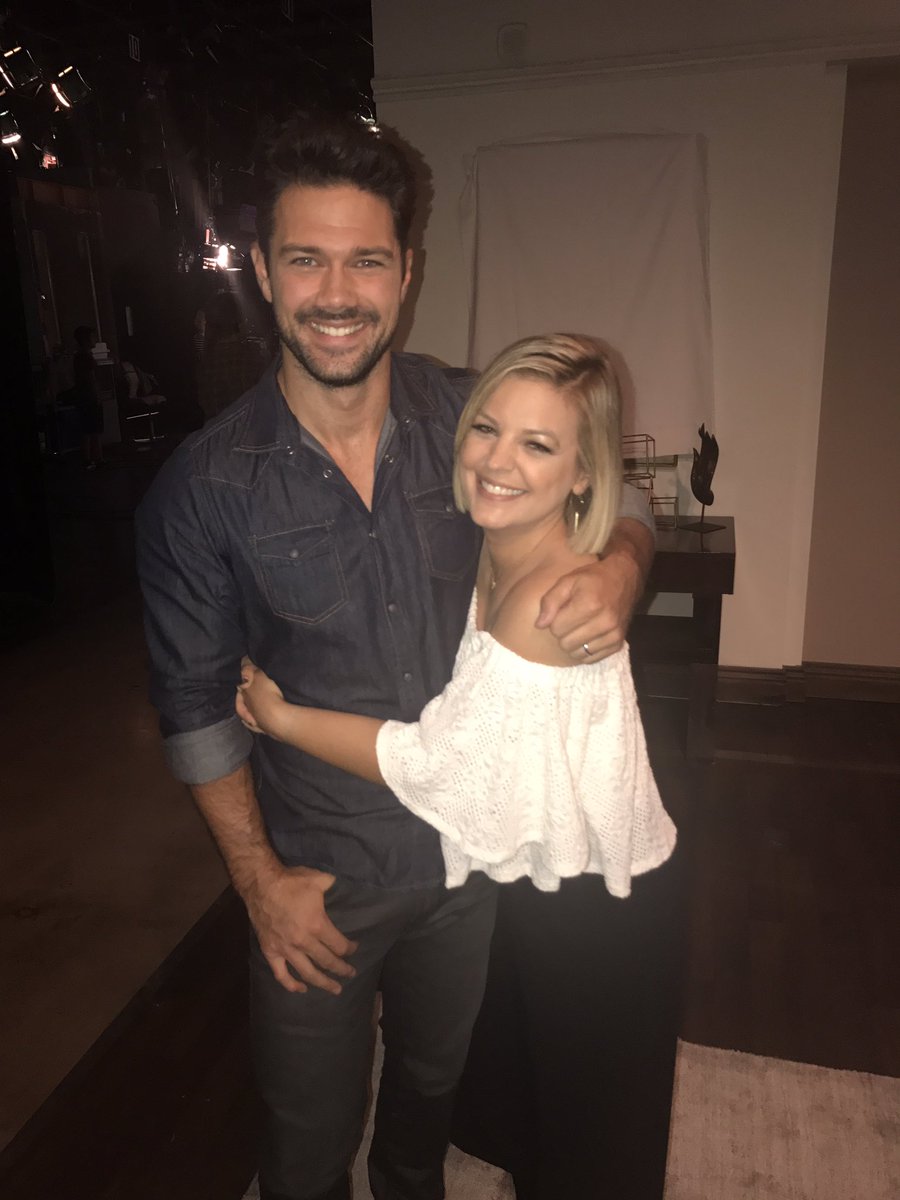 LOOK who's back taping!