Lulu, the worse mother EVER tells Charlotte that YES! This is where your Papa made his video, right in the Police Station....instead of say, lying to spare her feelings. Geesh, so poor Dante has to explain he was there for questioning after the Nurses' Ball.
Stupid Man Landers' story was all about whether or not Nathan was going to pose for a photo. What a waste of Jennifer Bassey.
Kevin, Laura...Spencer talking about the Cassadine estate and why it goes to Valentin. He wonders what will happen to Wyndemere with Val in prison.. Laura says Nina will probably be in charge since she's his wife. Is she still his wife? I know they signed papers, but did she file??? I have no idea.
Carly and Sonny are in Puerto Rico..it's raining! They hear stuff!! Oh no!! IS someone skulkng? So so.. scary!! It was a parrot. Oh, boo.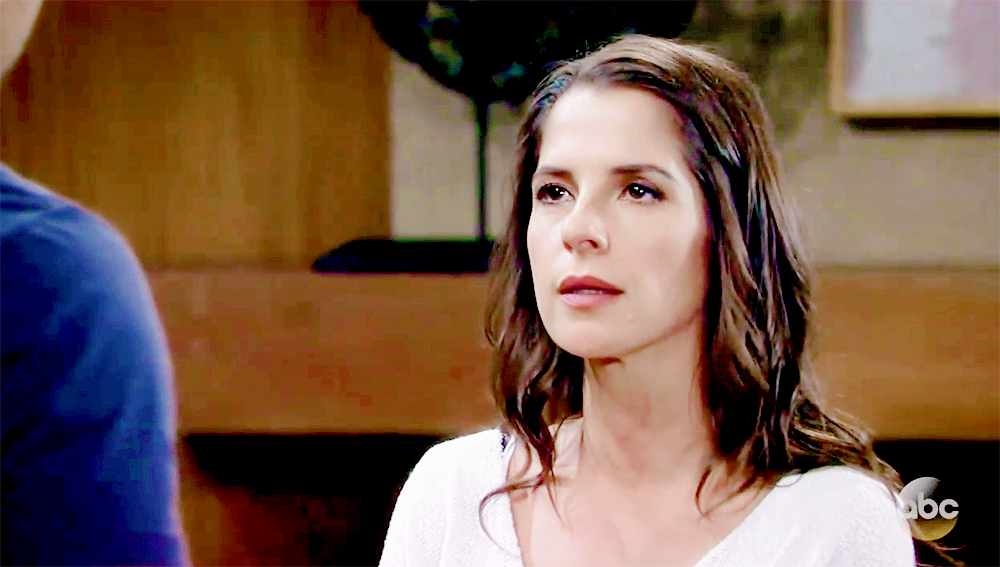 Jason wants to warn Sonny. Michael comes over and tells him they are on the island. Michael wants Jason to join ELQ (stop laughing) They are into sustainable energy now!! Who knew? Ned doesn't think it's profitable-- and he wants Jason to "troubleshoot". I can see Jason now, discussing tidal power use in the North Sea. AHAHHAAHA Anyway, they argue a bit and then he says he needs to go talk to Sonny and he's flying to the island. Sam freaks out
Nelle is working for Nina zzzzzzzz. Nelle tells Michael. HE's so HAPPY FOR HER. zzzzzzzz. He invites her to a concert in the park. I'm sure it will be as exciting as an acapella group. :)
OR:
OMG Worst editing ever--EVER.. Nate literally went from hugging Amy in the hall in NYC (I think it was NYC)-- to having a complete change of clothes and seeing Dante and Lulu and Char in the PCPD. Like THE NEXT SCENE!! ahahaa

Spencer escapes Kelly's and goes to talk to Nina about the whole Cassadine thing.