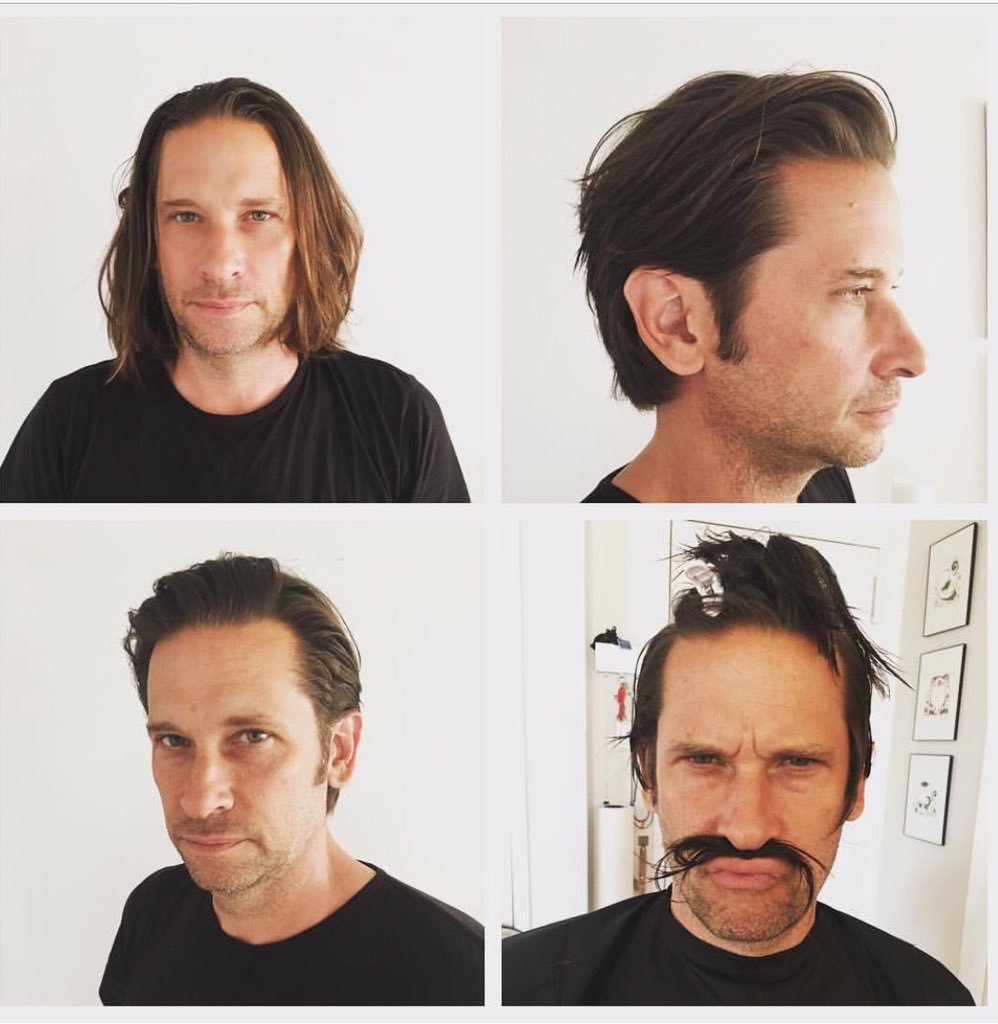 Biggest News This Week? RoHo cut his hair and shared the results.
Yes, I wept. I love the Todd Look!
Oh yes, the Wubmaster is sick again this week--can you believe it? Bronchitis!! I've been just a mess. So, as you could tell I didn't even get to Friday's show. I will run though what I can and you fill in the gaps, ok?
Repeat Monday...so I was off the hook there.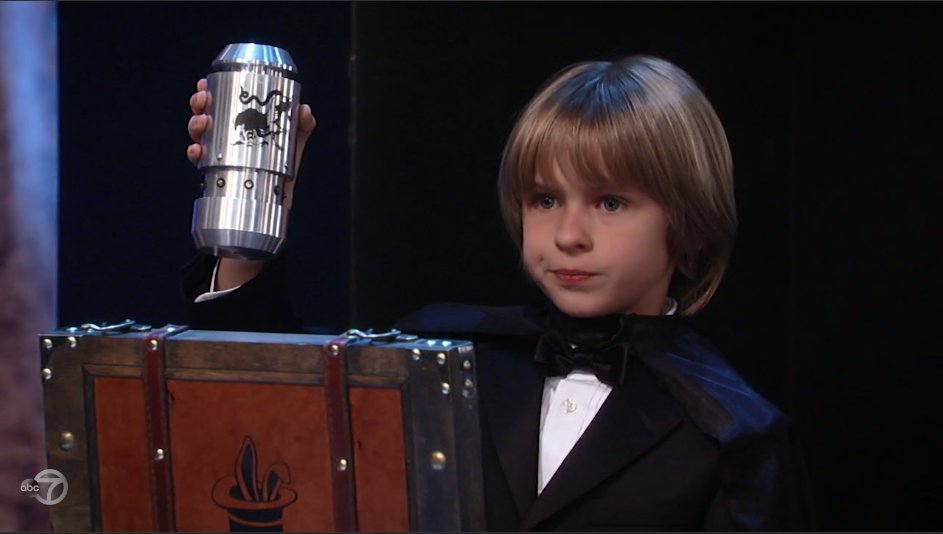 BEHOLD!! I have the CHUMUNGA BEER CAN!! The Light--The Dark! The GLOWING EMBER of Death!!!
Which turned out to be really easy to turn off and then some goons came and started shooting but Miss Anna grabbed it and "disposed of it" and ..well.. that was that! I think I probably got some ice cream afterwards.
Wubs Note: Did we live though all that scarecrow nonsense for THIS???? Here we all were trying to figure out if Jake or Charlotte was a true Chimera when....well, it appears this was all just, um.. dare I say, stupid?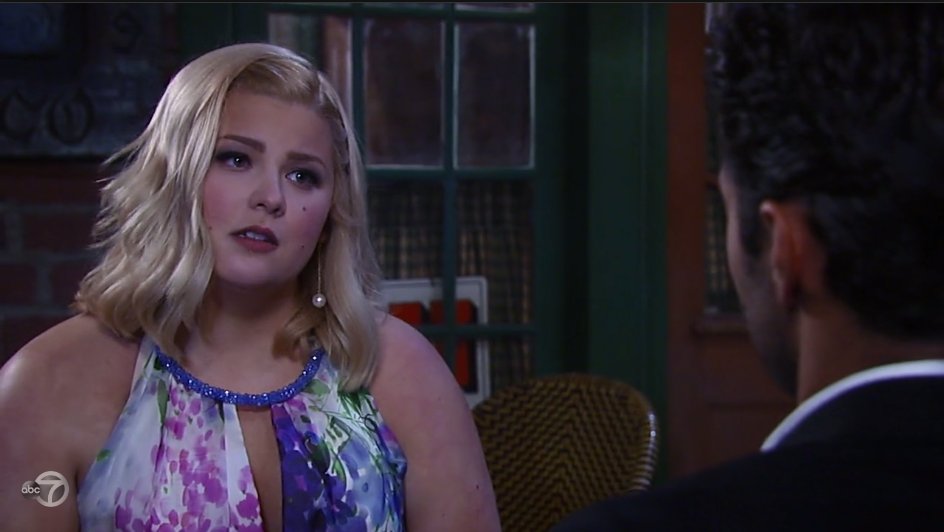 OMG..he's talking to me! Really talking--TO. ME!! But he found my secret blog. Oh darn it. But wait, maybe I can use it in my favor! OMG, I 'm so happy because I know he'll love me even when his wife comes back! I'm going to have so much air time ever!!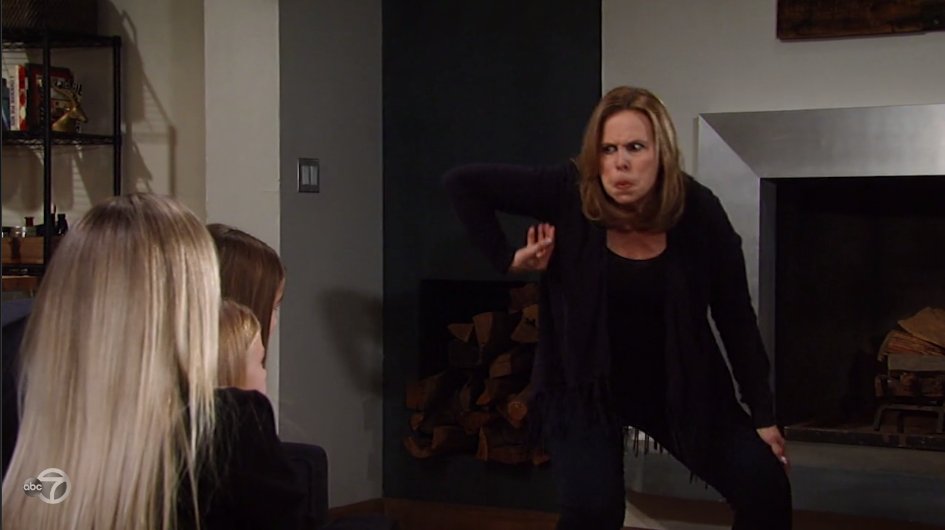 ....and then your Grandpa Luke brought back this chip named Kong and gave the town an awful virus....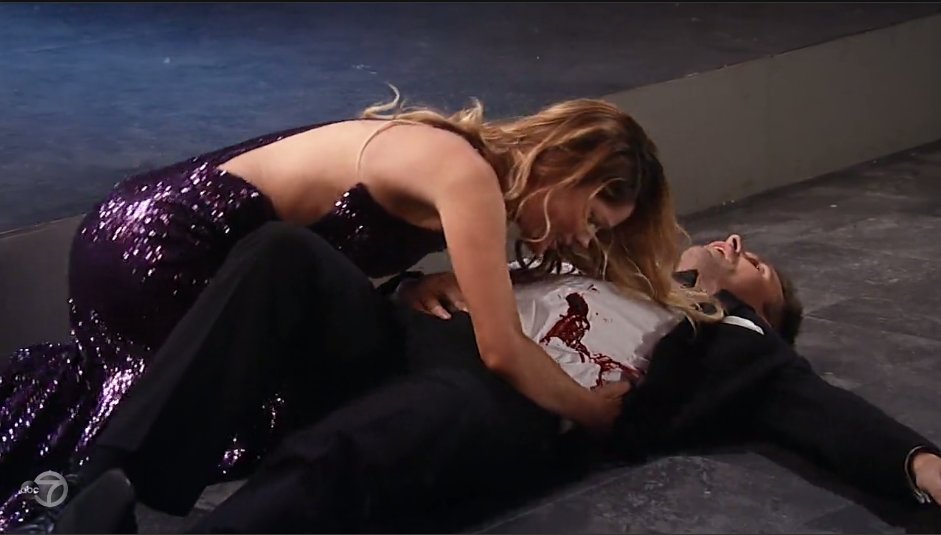 OMG! I spilled my wine on your nice suit! Wait..I think that's a...bullet HOLE! WAHH But I love you! But I was jealous of Anna....but really I love you...but I.... VALLLENTIN....don't DIE!! You can't die!!!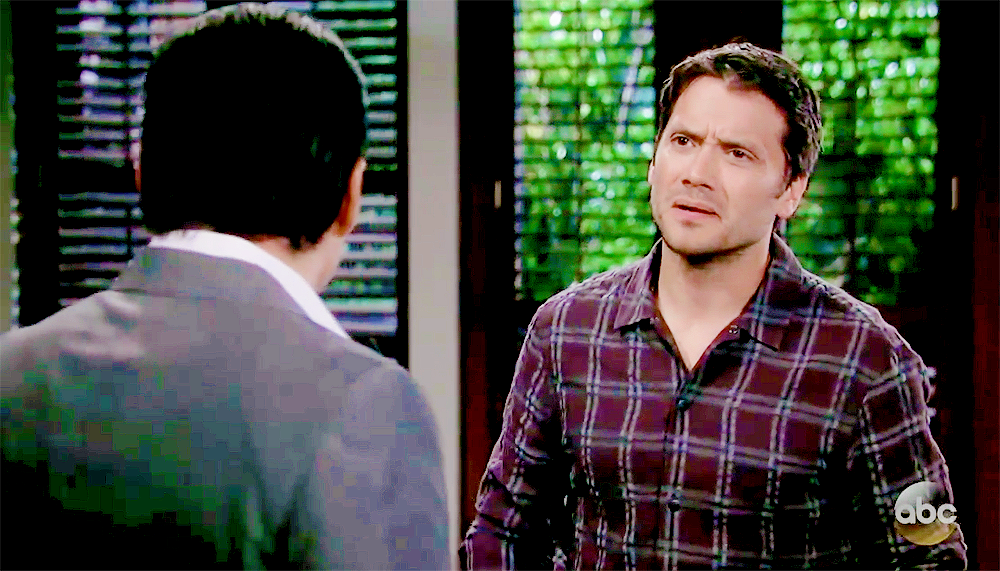 Um, I get your mad Sonny, but Ava is like burnt to a crisp right now and she may not make it...
I DON'T CARE, SHE'S SCUM I HOPE HER SKIN FALLS OFF WHILE I WATCH! She HURT my LITTLE BOY MORGAN with the PILLS! She's DISGUSTING! I've never EVER Made any mistakes when it come to ANYTHING and she must PAY!
Um, want to see my bullet wound?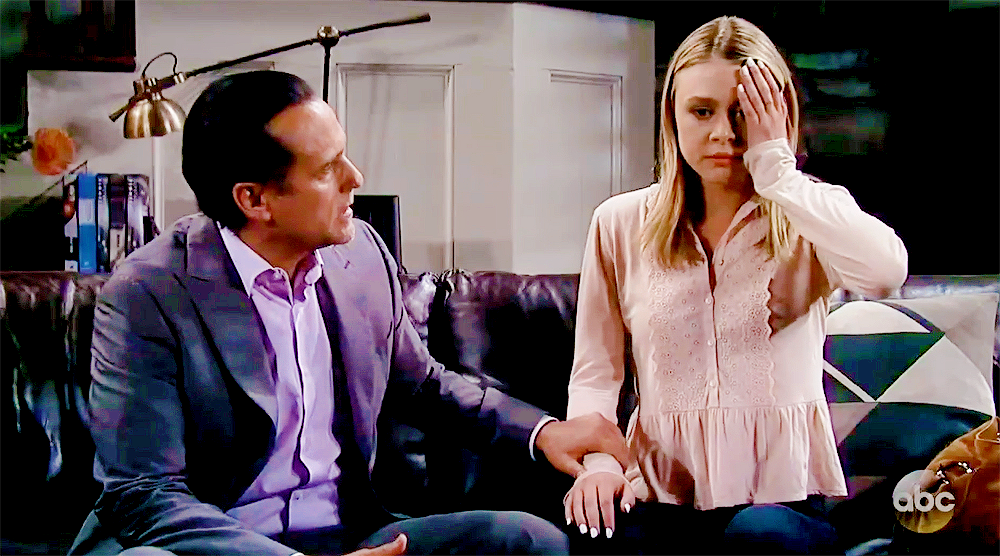 As a MATTER OF FACT, why don't I just rub it into KIKI too? I get She's upset when she sees her mom all fighin' for her life an all, but hell, she NEEDS TA KNOW!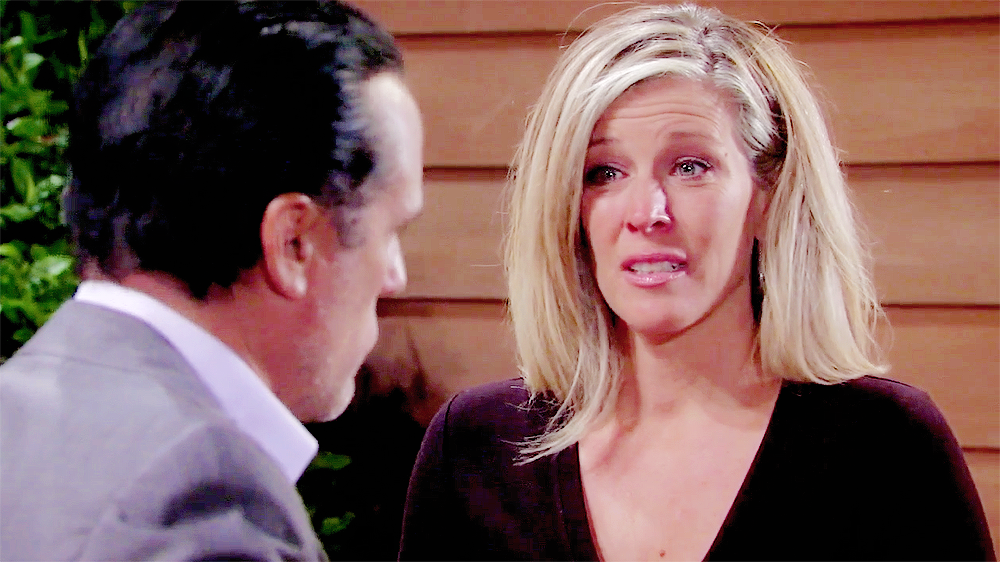 Sonny, it really is horrible what happened to Ava, I mean--burned alive and all? Hello? Do you hear me? Is there anyone in there? Compassion? Humanity? Nope? Well, I tried.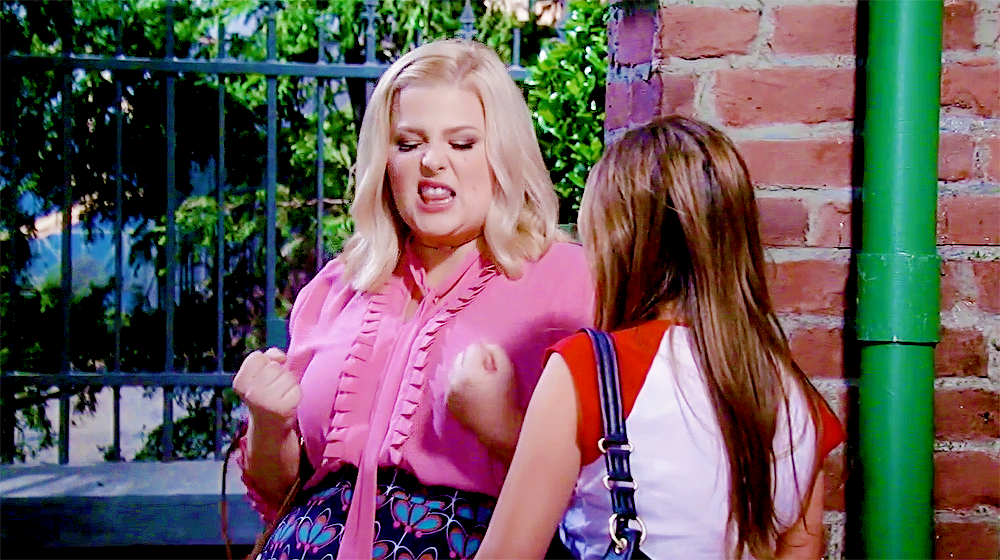 Wub Note: PLEASE have Krissy be thinking about calling Valerie for a date...Please....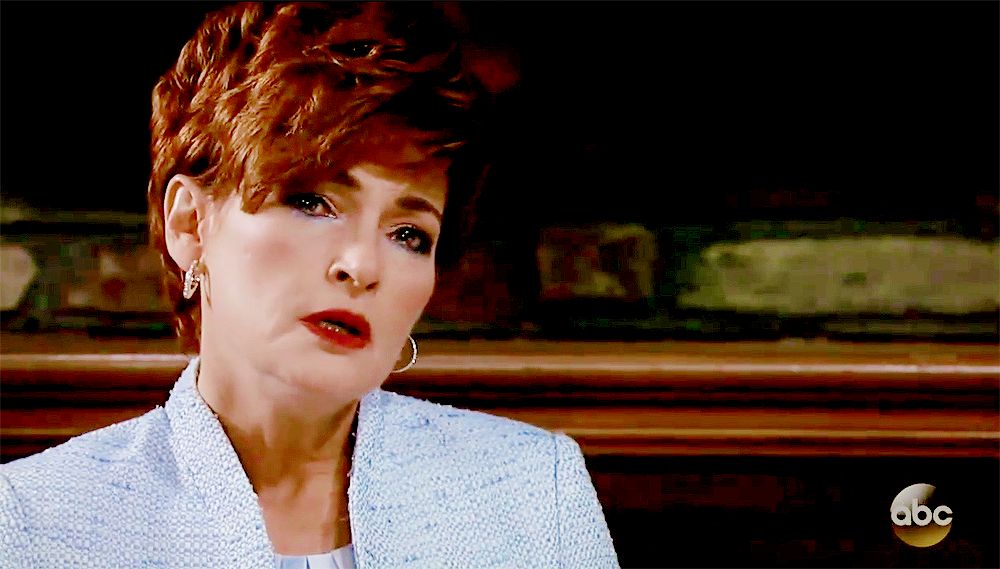 As your good friend who just brought you the key to your life back with this law license, I must advise you to not contact Julian now that he's out on bail. Don't even touch him, or feel badly for him. Nope, don't do it.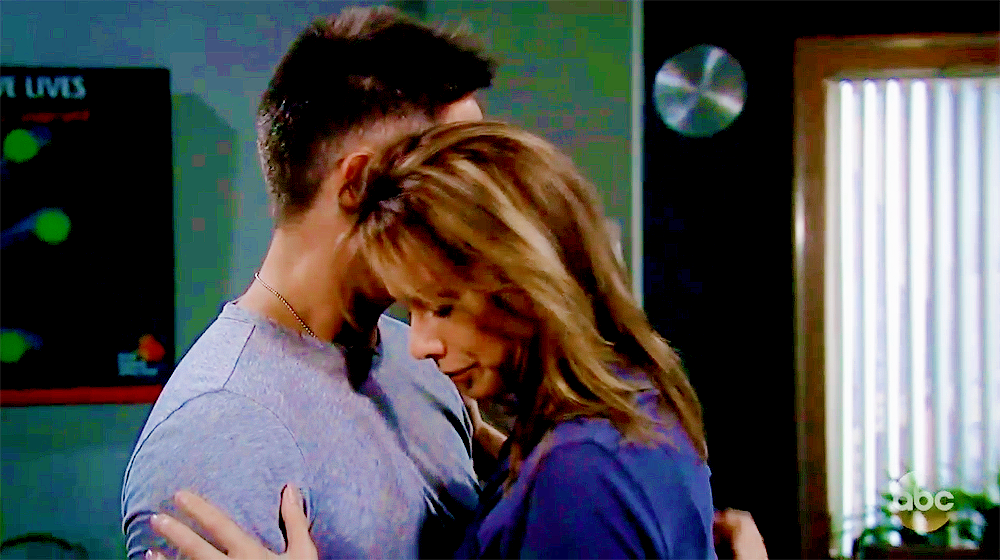 I know I shouldn't touch you...or feel badly...but I do... why oh why did they write you so badly? Why did you have to literally fantasize about killing me, then hold a knife to my throat and terrorize me? Why? (said every GH watcher ever)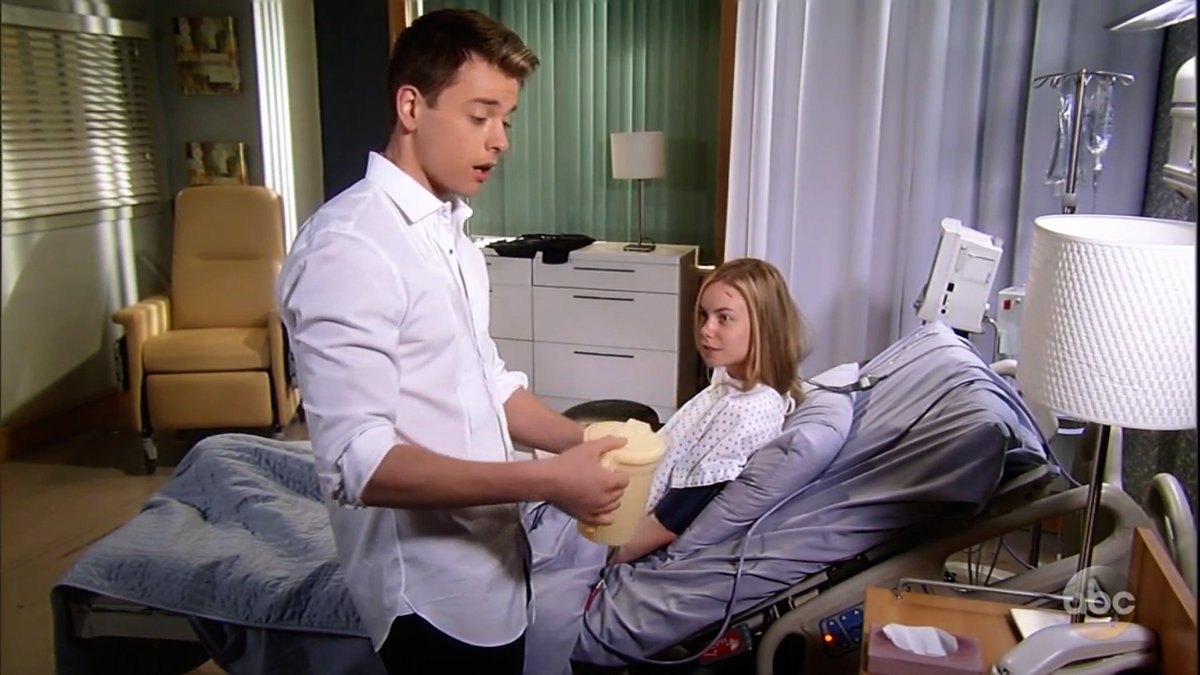 Well, Nelle, it's been a long week watching you and your kidney lay in that bed. Let me pour you some water as a token of my love and affection. That' will be our thing, ok? Water? Because it so defines what we are. I'd love for it to be 100% whole milk, but the hospital frowns on that.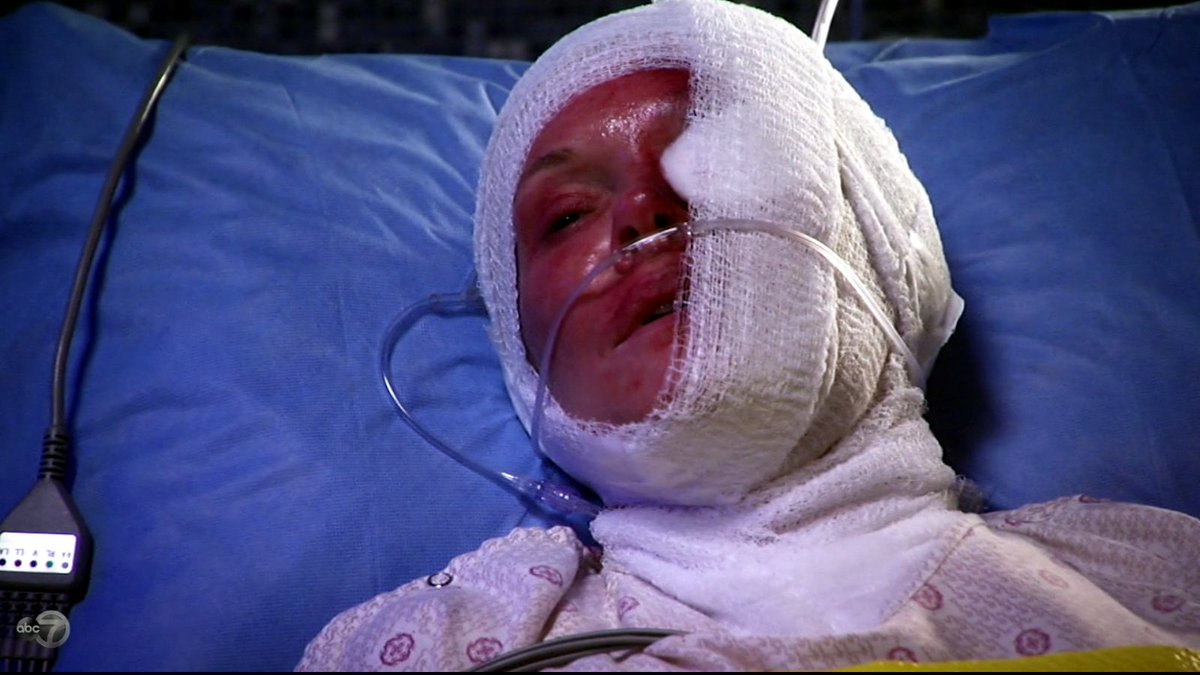 Ava's eyeball is going to be doing some acting next week--and Sonny's going to go in to further torture her.
*sigh*
Can she have a secret bazooka under those sheets?
All I can say is I'm so disappointed in the Chimera story I could scream. I'm not even sure Anna did "dispose" of it all like she said. I don't even care. The Alex thing was weird and totally unsatisfying as well. Hell, "Anna" could be "Alex" now and I wouldn't bad an eye. I'm still wondering why we had to go to that stupid cheesy island for the whole Chain-Up. Oy.
The Nurses' Ball felt like an obligation on the part of the writers. No tradition, all interruptions. Ava's getting beat up left and right all because of that horrible pill-switching plot. She laid in bed when she had cancer, what's a bit more?
Oh, yeah..Hayden and Finn are going to move in together. Their scenes are so apart from everything else it's just a mess. Did she not go to the ball because she was pregnant and sick? I missed that?? They both WORK there, right? God forbid they interact with anyone else.
So... I got this done as best as I could today. Sorry if it's not up to par. I've had more virus' this year than I have since I was a kid! Makes me want to scream.
Hope you are well.