Gonna be a long 9 months of Greens just being a "Baby this Baby That...I'm a bad mama yada yada" ..because, GH. Finn tells Hayden he's been put on leave. She's all "ok, let's have sex" . Later she figures out it's Dr. O who is doing the tampering.
Apparently Ava was flatlining yesterday and I missed it. Carson are all...eh, whatever LOL. Carly comforts Kiki and Sonny just is "MEH"...whatever. Ava of course, doesn't die. Kiki still loves Ava and goes in to tell her.
Auntie Stella is yelling at Jordan about Curtis' Brother...yada yada. GOOD stuff. She's dragging Jordan! She thinks Sean killed Tommy in the Middle East on purpose because of Jordan-- But Curtis says NOPE. Sean killed him in self defense. Auntie says "no wonder you took to drugs' He said that was his fault. She's still mad and thinks Jordan killed Tommy's mother too (her sister) because she died of "a broken heart". She's going to METRO because she still wants to see TJ.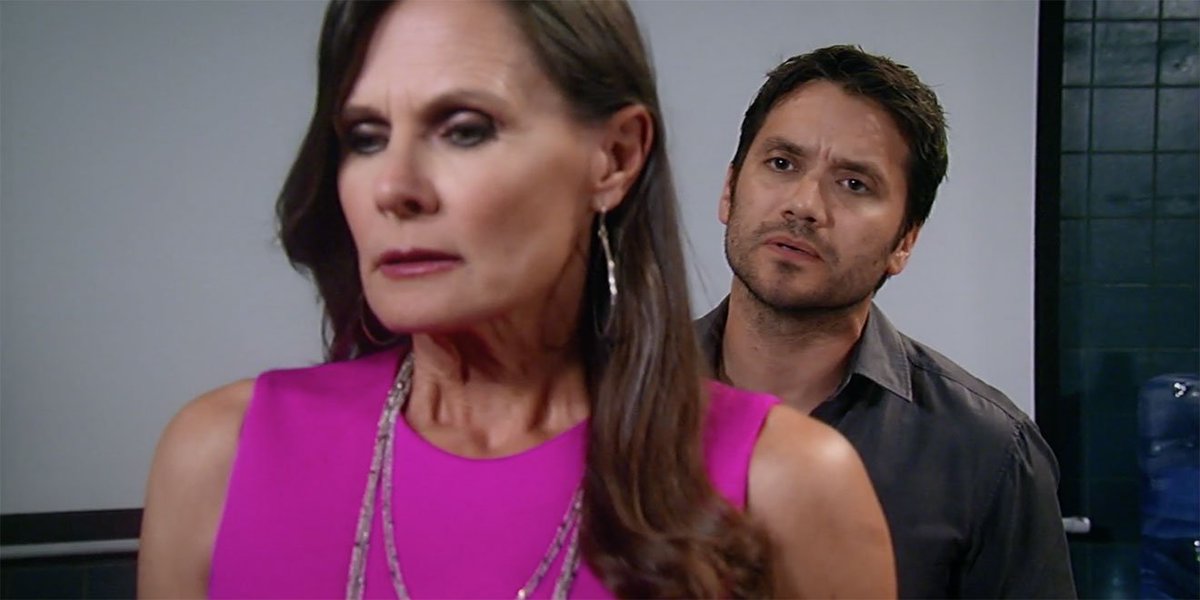 Lucy is being questioned by Dante. She tells Dante she didn't know Ava switched out the pills. Her dress is SO HOT pink. Geesh. Dante figured out someone re-switched the pills-- and then Lucy's lightbulb moment goes off. SCOTT did it! She doesn't say it out loud tho. Oh, then she flashes back and then tells Dante (off camera). He tells Scott to get into the interrogation room. Lucy basically spills everything. Dante snarls at Scotty "I'll get you yet"!! Scott says he's Ava's lawyer and gets out of the PCPD.
END of the show: CarSon kisses..because that lasted 3.4 seconds. GEESH--back together? They were saying they would have liked it if Ava had died, then they kss AHAHA
OMG.
WELP.