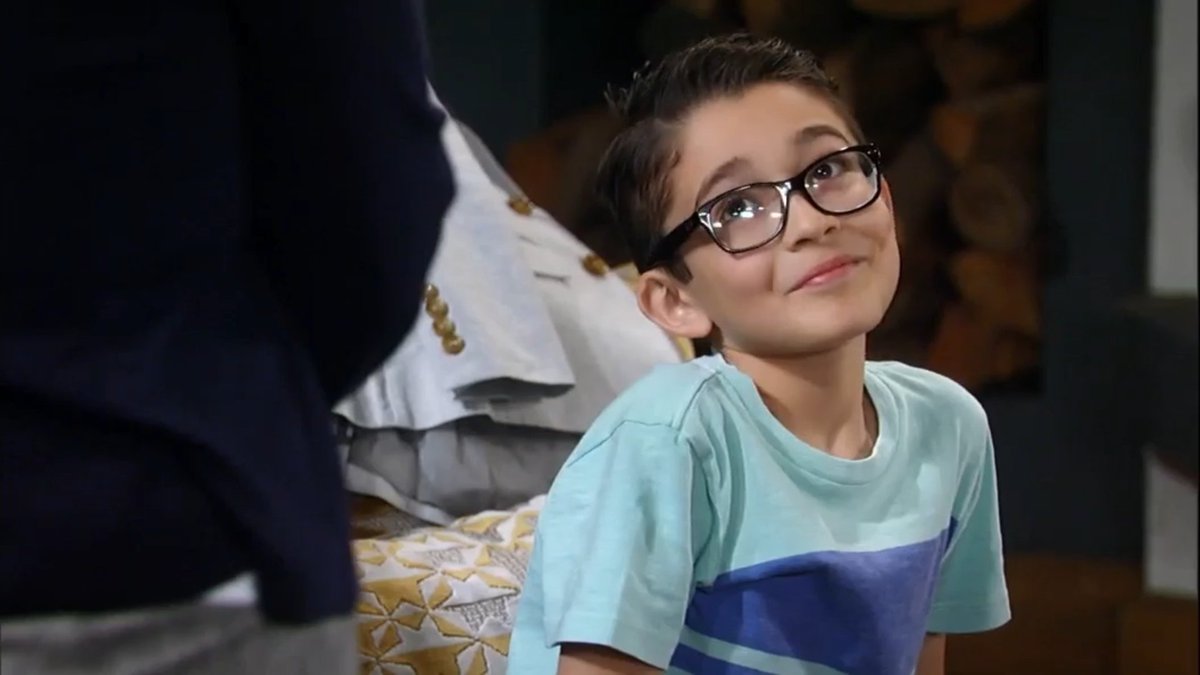 Ya Missed me, didn't ya?
This week held a tiny miracle for me: a show I enjoyed so much I just about danced! Ergo, I am paying HOMAGE to that episode because it's so rare, one must drink it in like a fine wine. Don't worry, I'll also clue you into the other goings-on as well. (Because you know there was plenty to snark about!)
Sit back and have some champagne! Watch as the Wubs gets all delighted. I know it's not everyone's taste but hell, I had a good time!!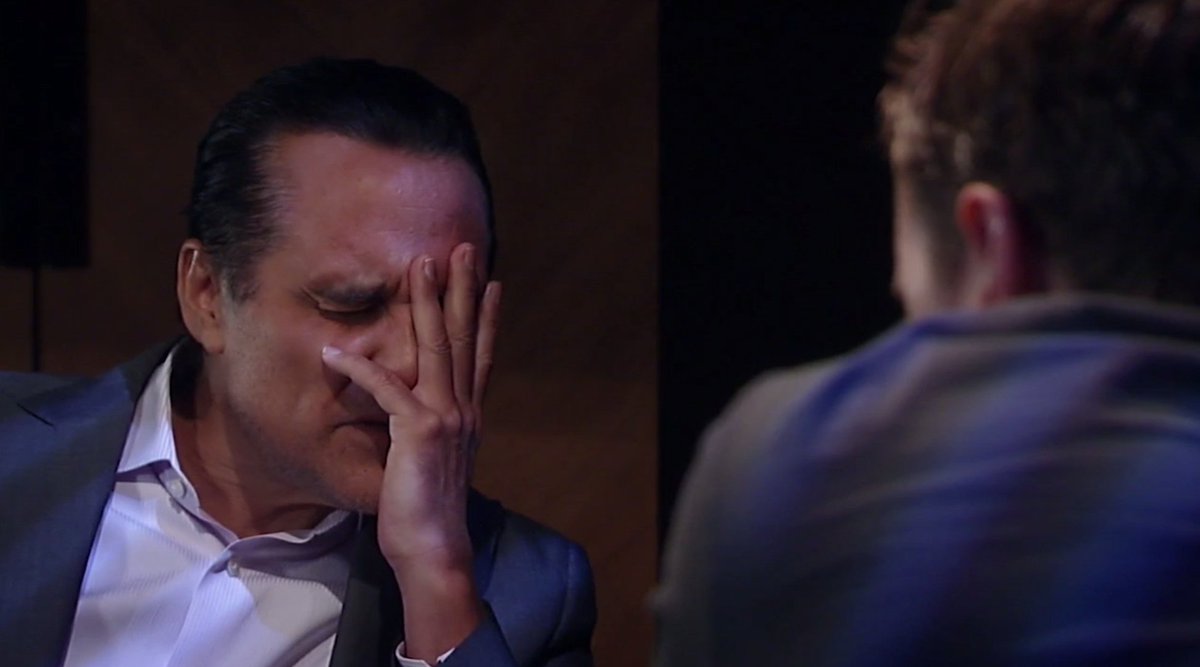 The week started off as per normal.. Exposition up the yang-- holy crow. We had almost 2 days of nothing but rehash. Charlotte and Papa did go to "Niagara Falls". There was a hysterical moment of 1972 porportions when they actually showed "the falls" as a still with "Niagara Falls" at the bottom. Charlotte and Val were apparently going to run to Canada. They were talking French!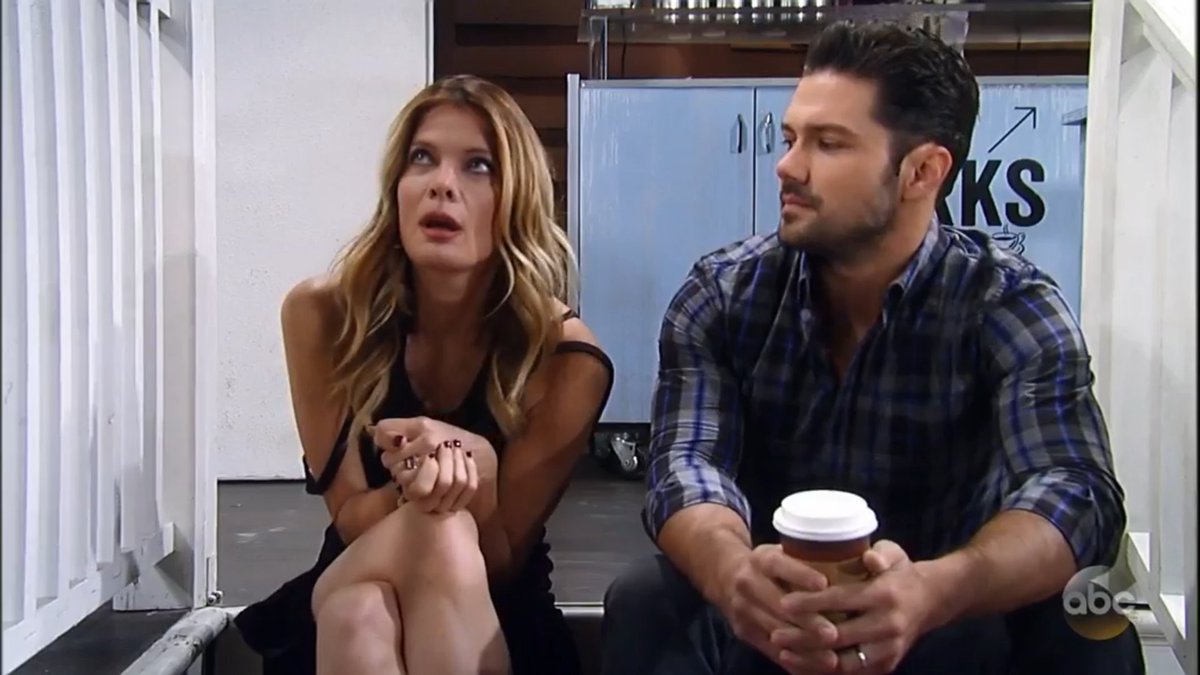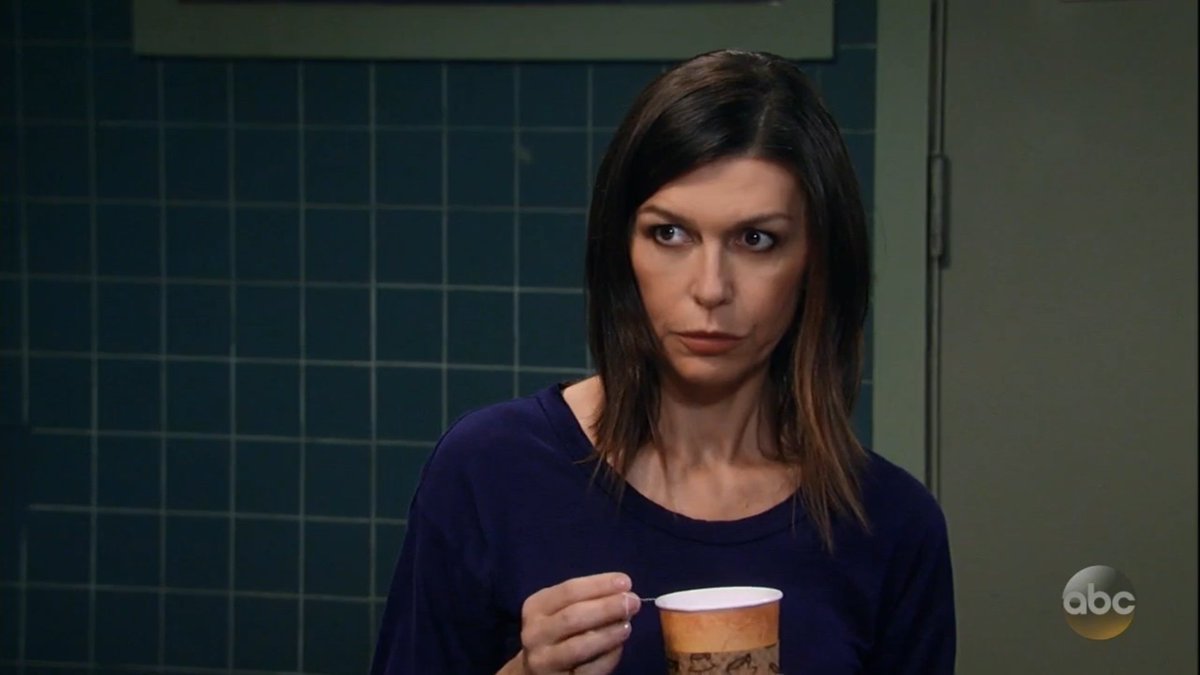 But no... nope... Nina had to turn them in because... I don't even care. All I know is Lulu, Anna and Dante turned up at that cabin in (no lie) 3 minutes. So, rushing through this part -- just realize that Anna was crying with Valentin, Valentin was crying when he was arrested, and Alex escaped and talked to him at the PCPD. Yeah, made no sense so don't even worry about it. We have Alex back, and ..Lulu got to take care of Charlotte and Val is supposedly going to jail.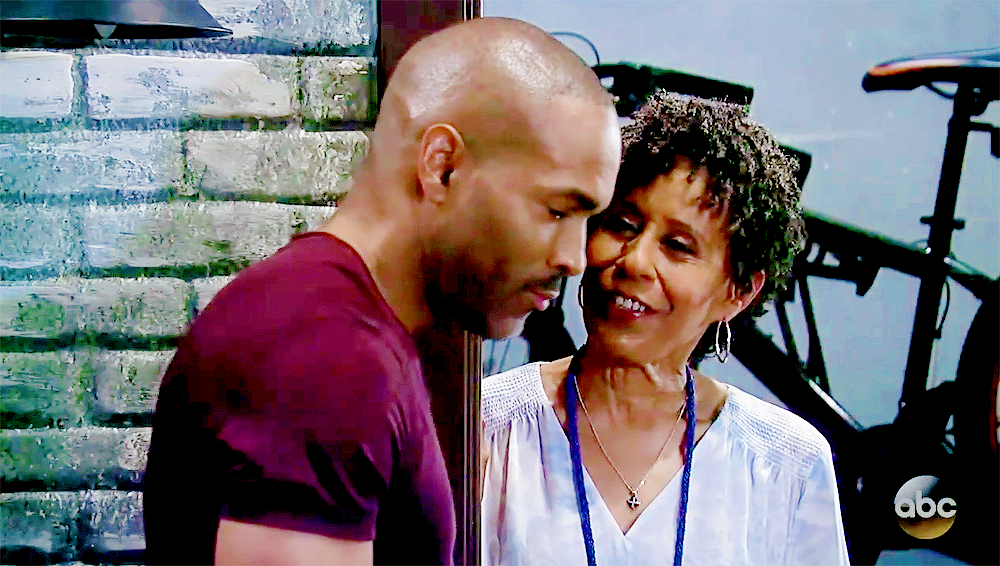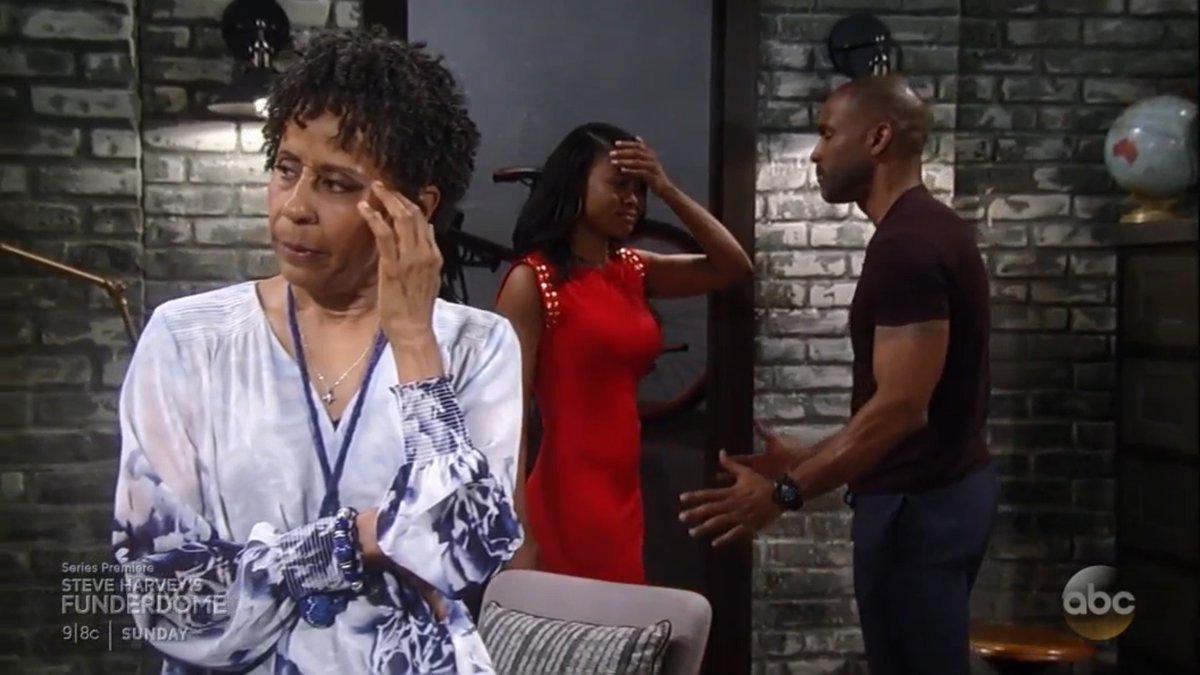 ON TO BRIGHTER THINGS!! Wednesday's show was like my old-timey GH. Fun, filled with interactions we hardly ever see anymore and an honest to goodness surprise for me!! That's right-- there was NO spillage that Curtis was getting an Auntie on the show! Since I've been bitching for months about Jordan and he being all isolated, I was thrilled when Stella showed up. Not only that, the actress is great. She hates Jordan for doing what she did to Tommy (Curtis' brother) --and basically blames her for her sister's death. Great lines and some witty banter. I was smiling like a Cheshire cat!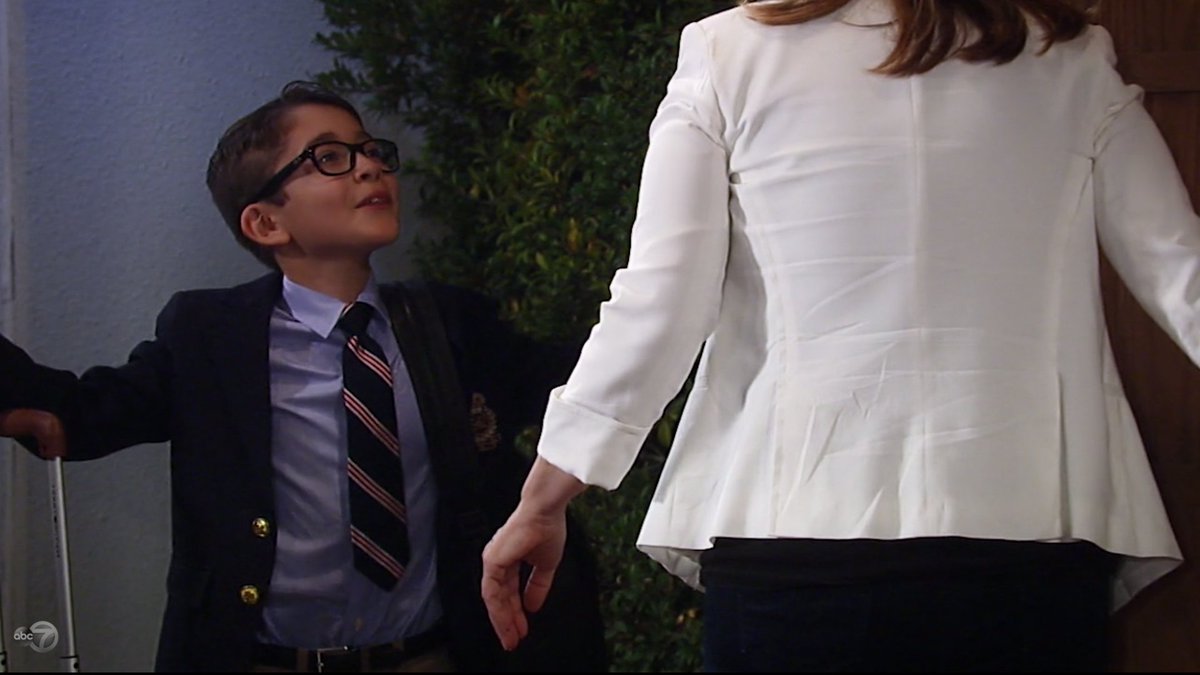 Spencer popped in! Surprised Laura by getting to PC by using apps. LOL. After they had pizza, she took him to GH where Cameron was with his Mom. YES, I SAID CAMERON! CAM-ERON. Seems he brought the class Guinea Pig home and they had to bomb the place for fleas!! Giggle. Liz brought him to GH because they had to tent the house!!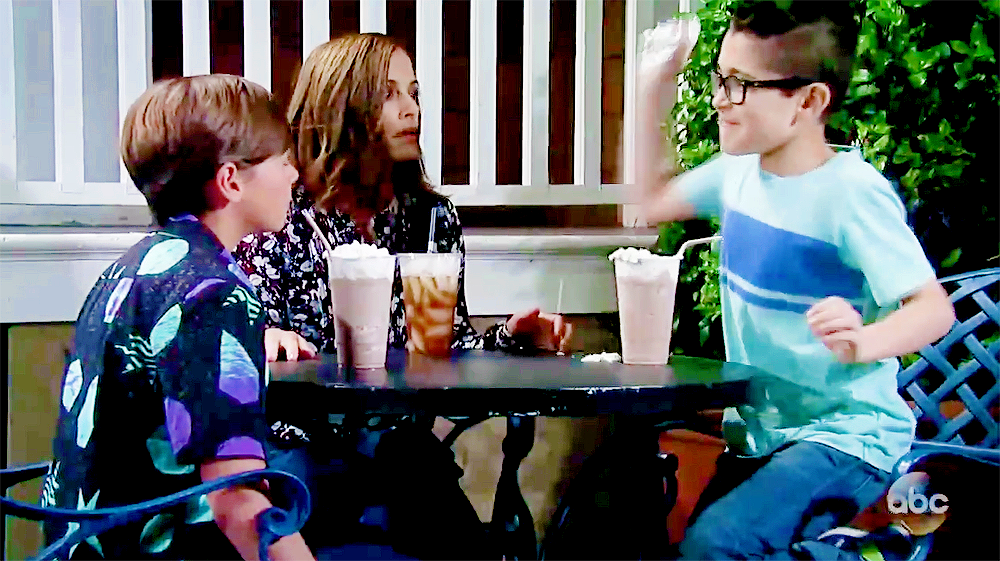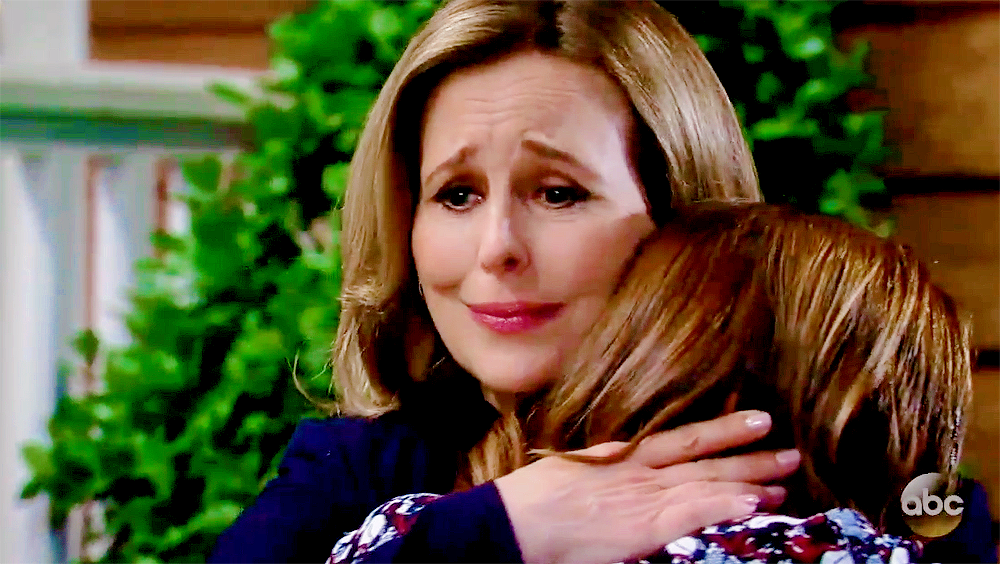 Hayden took them out to the Coffee shop where they started fighting over Emma and well, threw coffee on each other. Hayden was out of her mind. She called Laura who got all Grandma on their ass and saved her. (seeing Genie as a grandma just about does me in but--well, it is what it is! lol) I had totally forgotten Hayden was pregnant until she broke down in Laura's arms about not being able to handle kids. Great moment-- good character interaction. This episode was how things should be. Not every day, but a lot of days.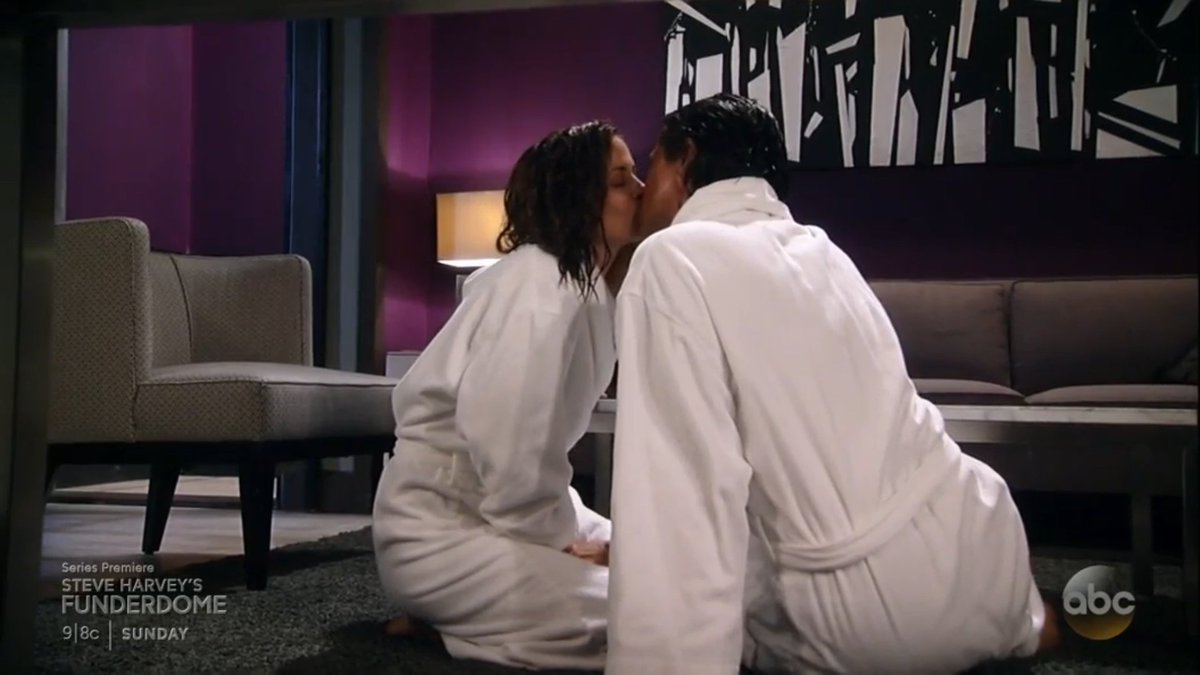 Don't worry, Hayden was back the next day, locked up in Finn's apartment. I didn't get TOO delusional that this would last!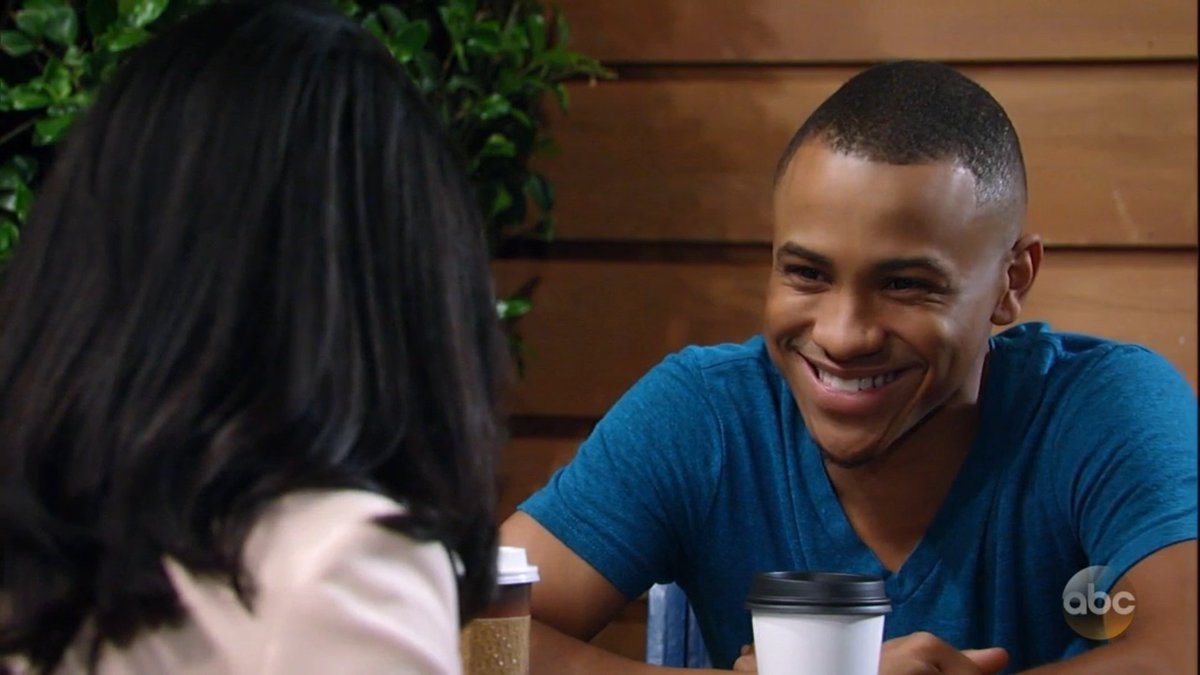 TJ !! ?? TJ? Yes, TJ. Another happy moment. Why they don't do the Molly TJ thing-?? Or Krissy and anyone?? NO clue. NONE.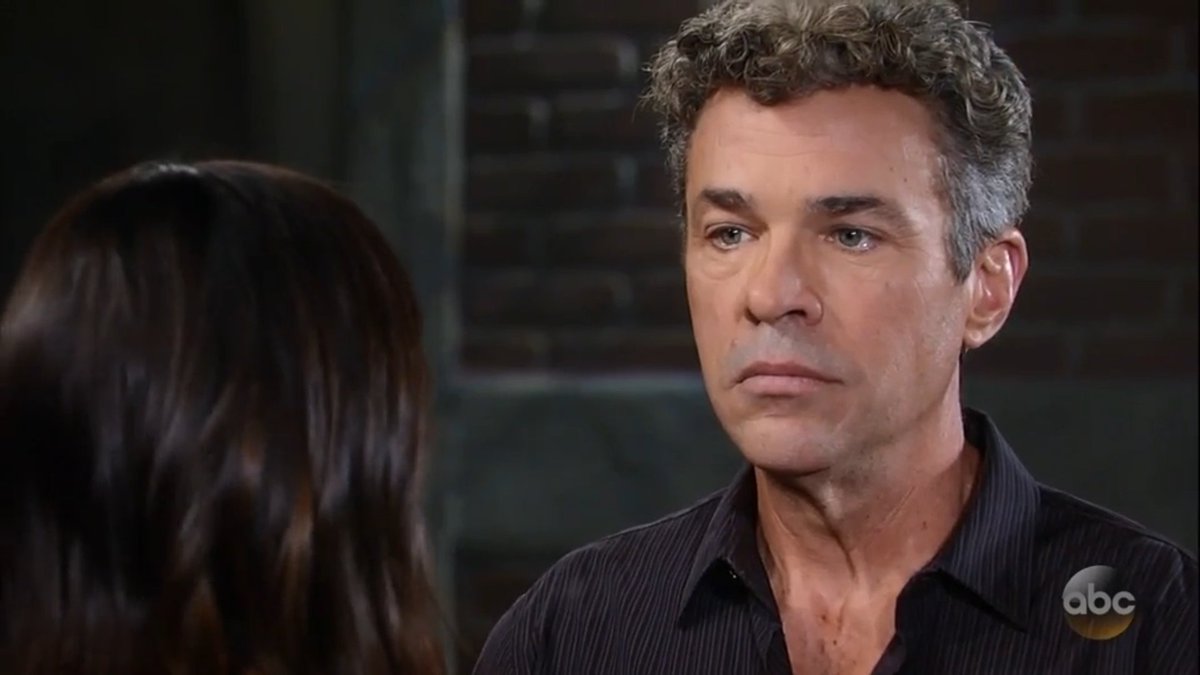 Mac Daddy was ALSO on--which was nice, but also boggling to the mind. Same thing when Lucas showed up for ONE scene. Both those guys could have easily been at the Nurses Ball, right? So frustrating. Mac is a great sounding board for Anna and he's on-- once a year?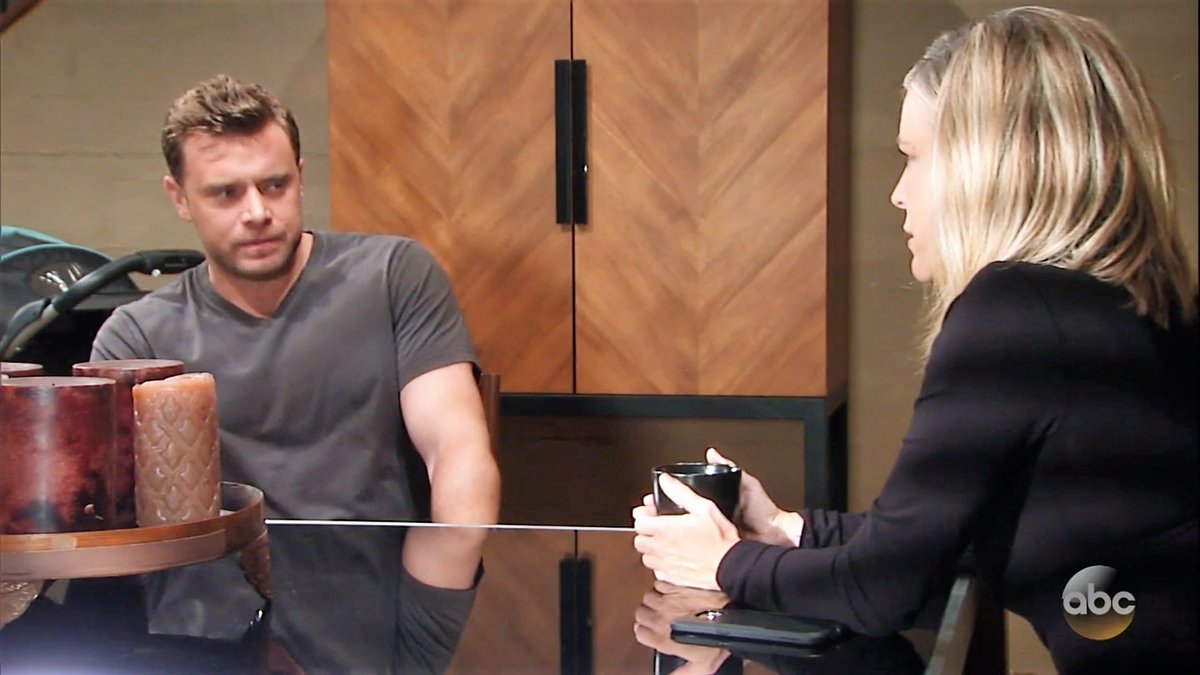 Still having a GREAT time I see!! His face was like this all week again.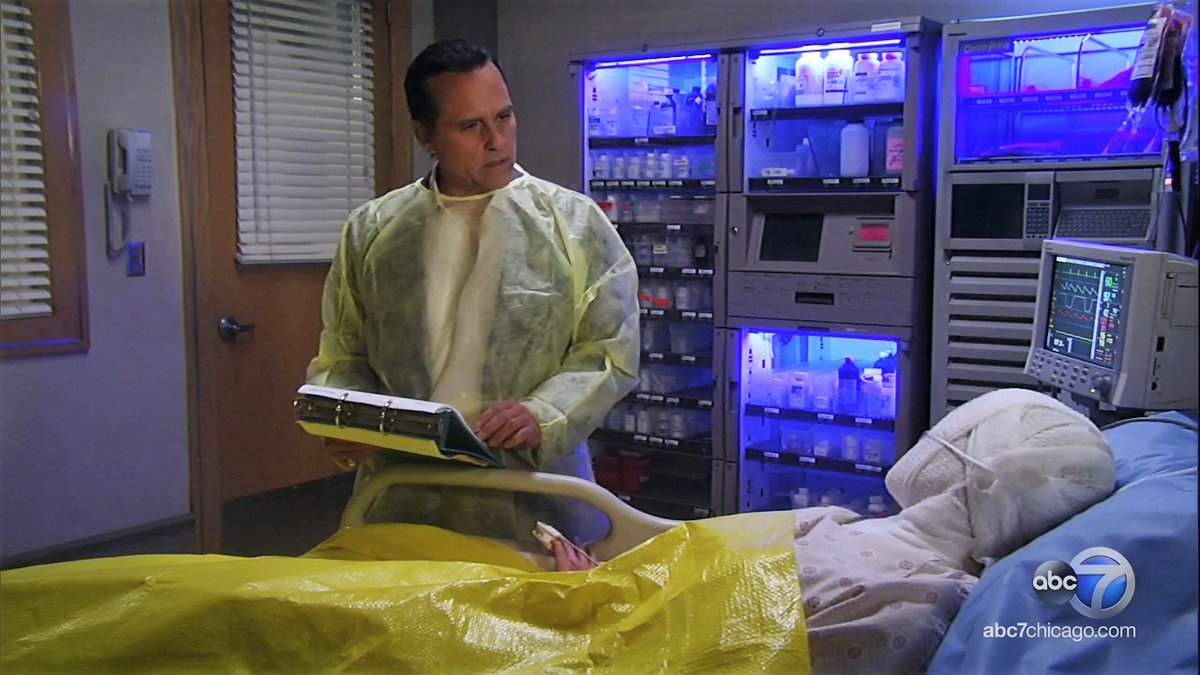 Why yes, I can be a doctor if I want to be...want me to take your tongue out, Ava? Do ya?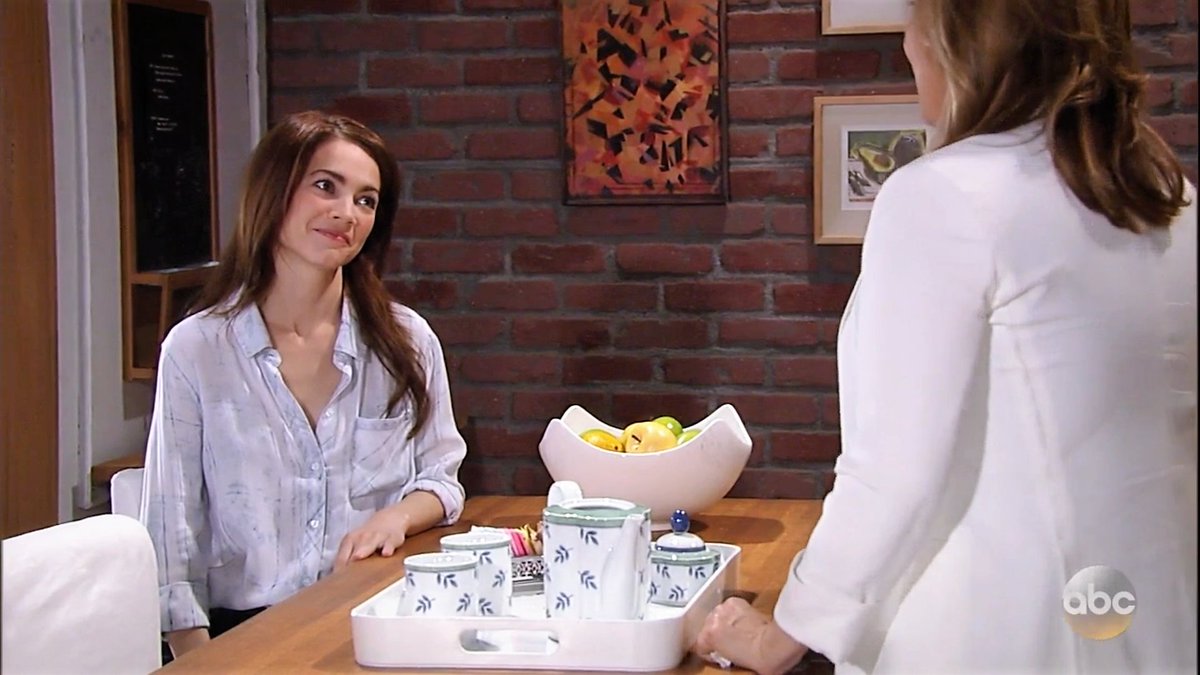 On a side note, no way Liz could afford all those lemons. Have you seen the price of them? Unless she got fake ones--maybe Franco was painting a still life: "Liz Has Lemons".
Other things that happened you should know about:
Finn tested positive for drugs and he and Hayden figured out it had to be Dr. O doing the damage. (which of course, why else would she be on??)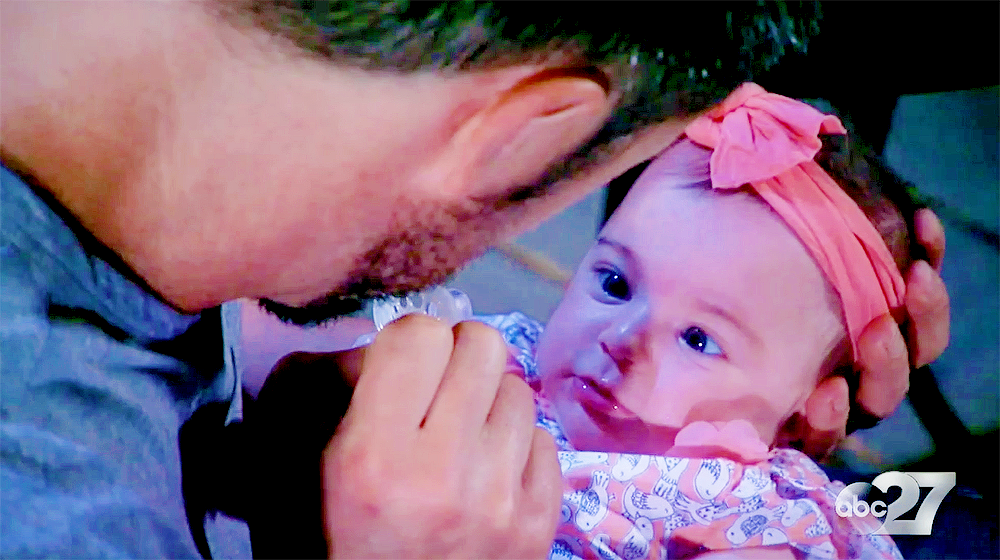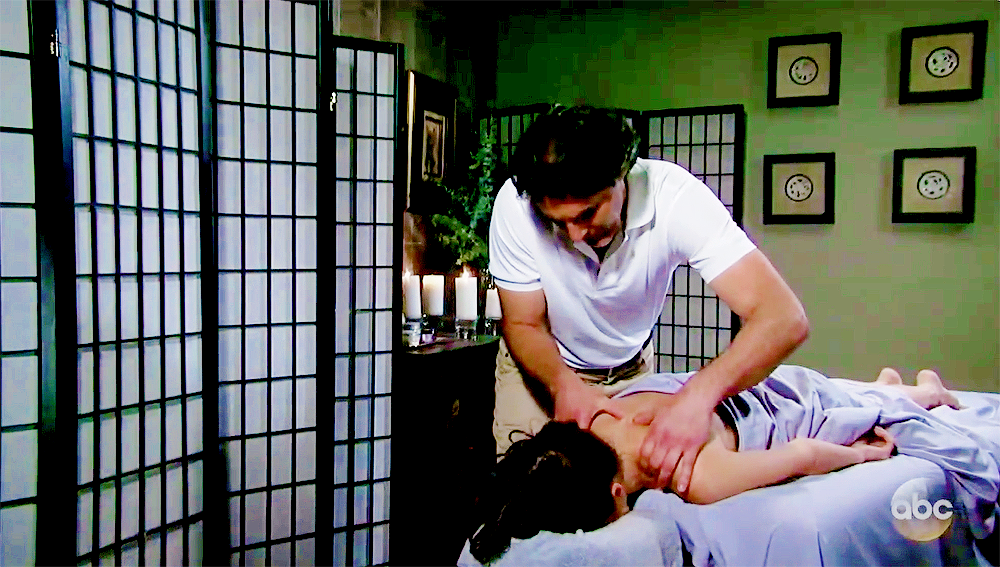 Weird scene where Sam was all upset about being a mom and feeling low...I thought it was just to give Alexis alone time with Scout so Julian could come by and be all cute. Nope--seems something is bothering Sam. She couldn't even get a massage without freaking! Not sure what's going on. (not sure I care??)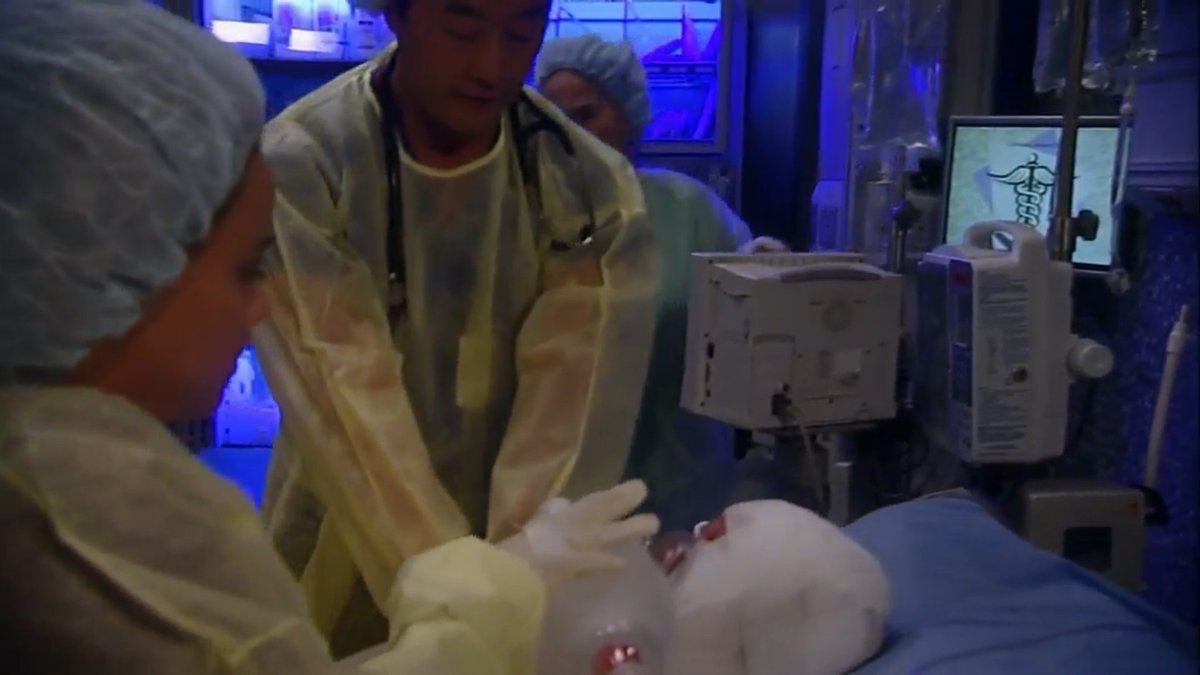 Ava flatlined ... Kiki was a crying mess and went in to be with her after she was saved because well, it's her Mama.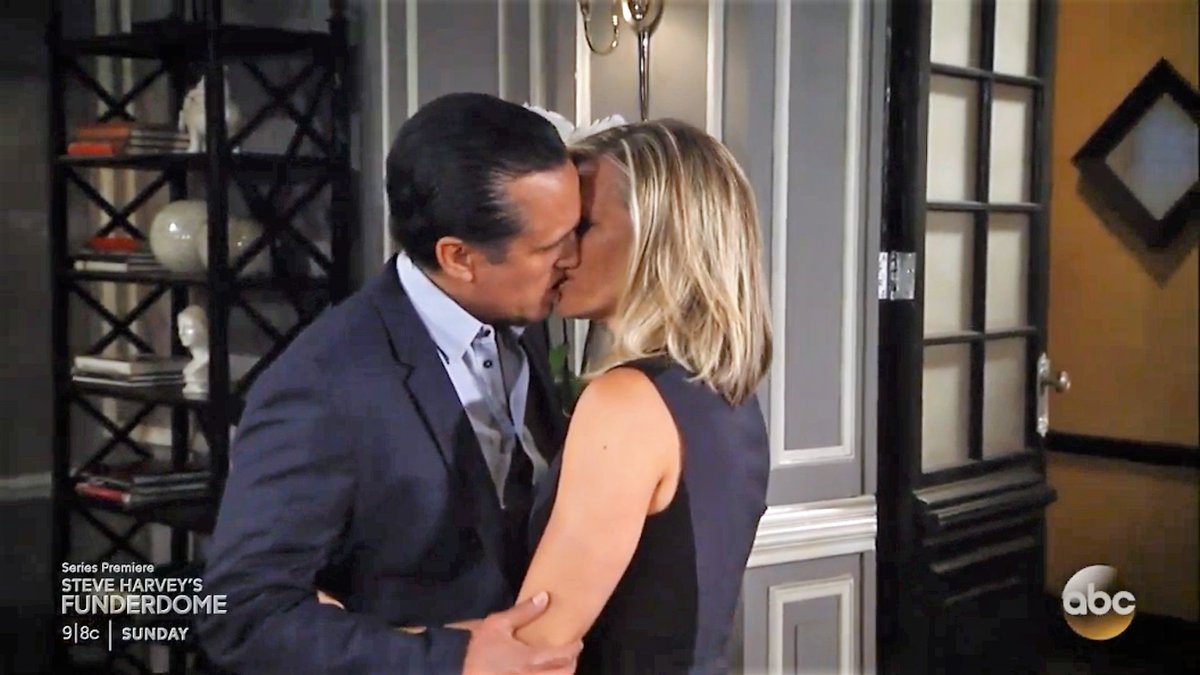 CarSon was a shining example of disgusting characters-- Carly wished Ava had died, Sonny stood around rolling his eyes and then...after talking about how nice it would have been if she flatlined, they kissed. Surely to be followed by hot sex. I can't tell you how much I loathe these two at the moment. And NOT in a "Love to Hate" kinda way.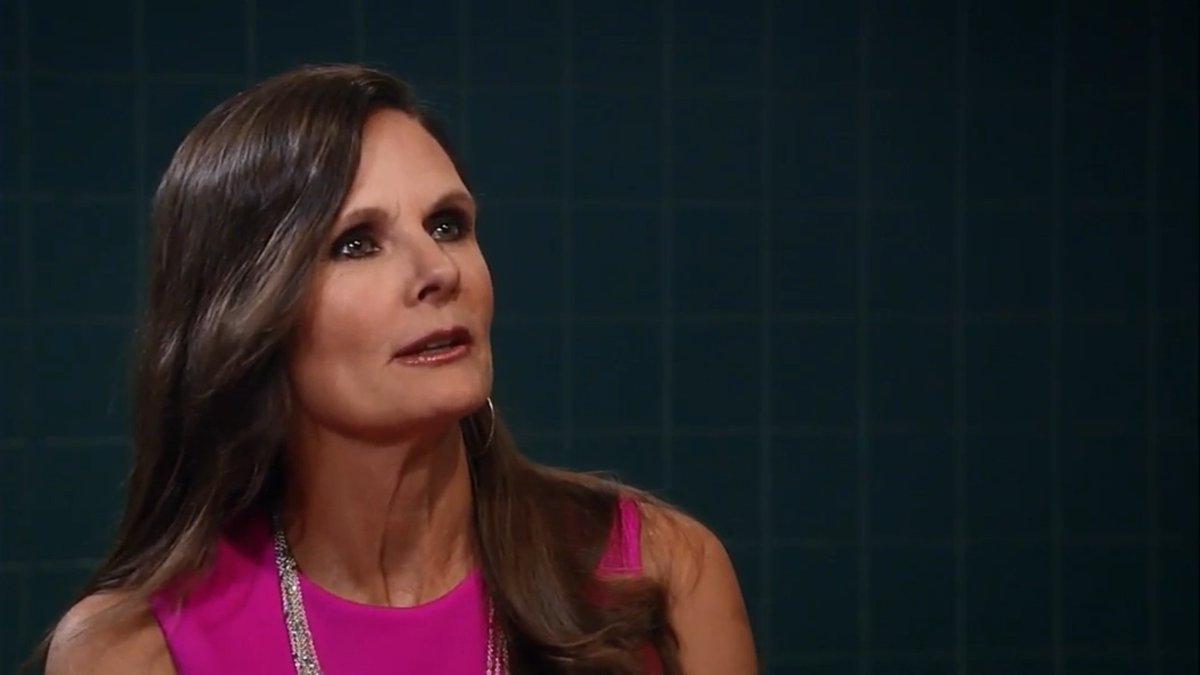 Lucy got in big trouble with Dante over those stupid pills-- she spilled everything and then Scotty got in big trouble too. Ooooo. TROUBLE what will happen to them? Dante will probably lose the file or something and everyone will forget about it lol.
Big news is Jean Passanante is leaving GH --she's retiring from soaps. I wondered why she was getting so um...bold on twitter !! No idea if Shelly will write alone now or a newbie will come over. (Ok, not newbie, someone that has written for soaps for 30 years and is rotating). The show certainly needs some new writing blood. Hell, hire some interns just raring to go, couldn't hurt at this point! I think she's staying through August. Some spec that Gary Tomlin may be someone they are thinking about? Wonder where Guza is. I hope in a much loved Job somewhere else! Yeah, not ready for that train again.
Other big news is that James DePaiva is coming as is Jennifer Bassey. Some are speculating they are Audrey and Jeff recasts. I sure hope so. I can get behind that. It will flush out the Hayden/Liz story, give more depth to the canvas and maybe get some stories flowing together. I know, I know--I hope for a lot don't I?? And yes, GH IS WAYYY too crowded and we need younger stories but, I don't know, I'm just excited. Humor me, okay??
We can start by getting rid of Nelle-- Bye. She and Michael were just SO... boring this week. Geesh.
Ok, that's it. I only have a week and 1/2 to go before I'm off for the summer! Woot...it finally feels like summer is coming here. Into the 90s this week.
Here's hoping we don't get interrupted again by some ABC breaking-ass 'news'. Geesh!!
ONE MORE: Photo from Olivia and Ned's wedding that popped up on Instagram last week. They should have had this before Tracey left, but..eh, you know, GH.
Screen cappies thanks to: @Daytime_Spoilers, @FyeahGH and @SourceJenn all on twitter