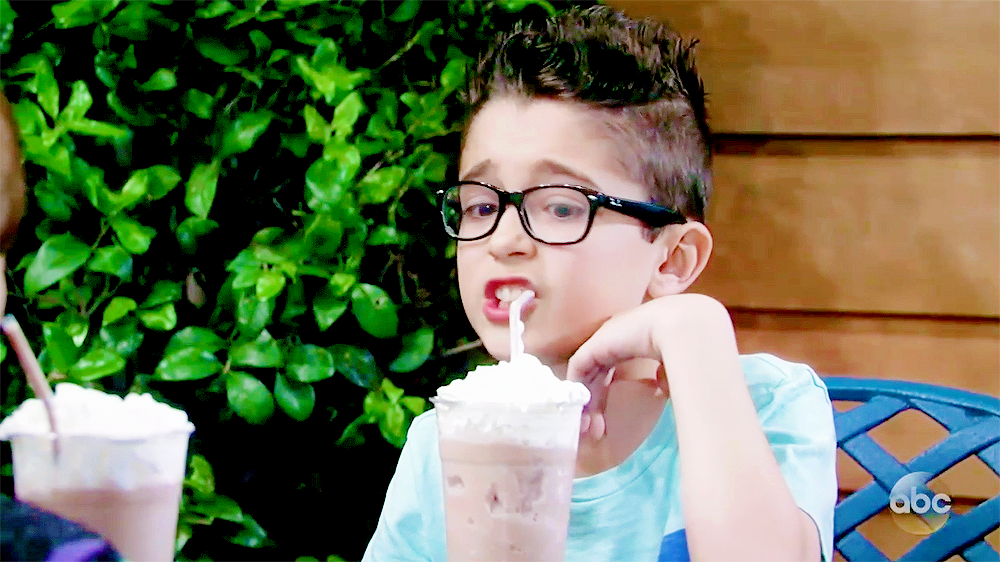 YOU TOWNIE!
OMG Spencer and CAM go with Hayden, what could go wrong? AHAHAA. Cam brought a Guinea PIG home and--get this.. it had FLEAS and infested the house! OH Cammmmmmm... haahaha. With the flea bombs..because Cam always has crap going!!
So, Greenlee takes Cam and Spencer to the coffee shop and they fight and start throwing coffee ALL OVER..ahahaha. I loved it. Hayden had to call LAURA to come and get them. Hayden cries because she's pregnant.
Mac is talking to Anna about her guilt feelings regarding Valentin. SO weird. Like who -- what? Alex isn't cooperating I guess. Robert calls.
Lante is bugging Valentin about Charlotte, they want him to leave her with them. He's going to tell her to go with them. They leave.
Nina comes in to see Valentin--and he's UBER PISSED AT her for turning him in!!! Then they talk and he says he loves her still and if he beats the charges, he'll come back for her. She says No, I have divorce papers here. She leaves him with them.
Dr. O is skulking around HayFinn. Later, Finn and Dr. O consult on a patient and he says they need to get along if only at work. Ut oh.... Finn tests positive and Brad was not around. He's suspended. Dr. O is so happy.
Poor Jordan and Curtis...they are the new NAXIE..forever in BED. It's Curtis' birthday
AND HIS AUNT SHOWS UP!! He has an AUNT!!
I'm happy about this. And I know her..she's a 70's actress...she was on WELCOME BACK KOTTER! That's where I know her from!!! Ok, younger ppl will know her from Fresh Prince (his Mother I guess)
Auntie wants to stay with Curtis..he's all..um... Okay I guess. OH! She hates Jordan! COULD Be good!!
TJ is on tomorrow!! what is HAPPENING????
END: Robert tells Anna ALEX ESCAPED!! She may be visiting Valentin? Can't tell, may be a fake out.
GOOD show and I Loved Hayden and Laura with the boys. We need SO MUCH more of that!!