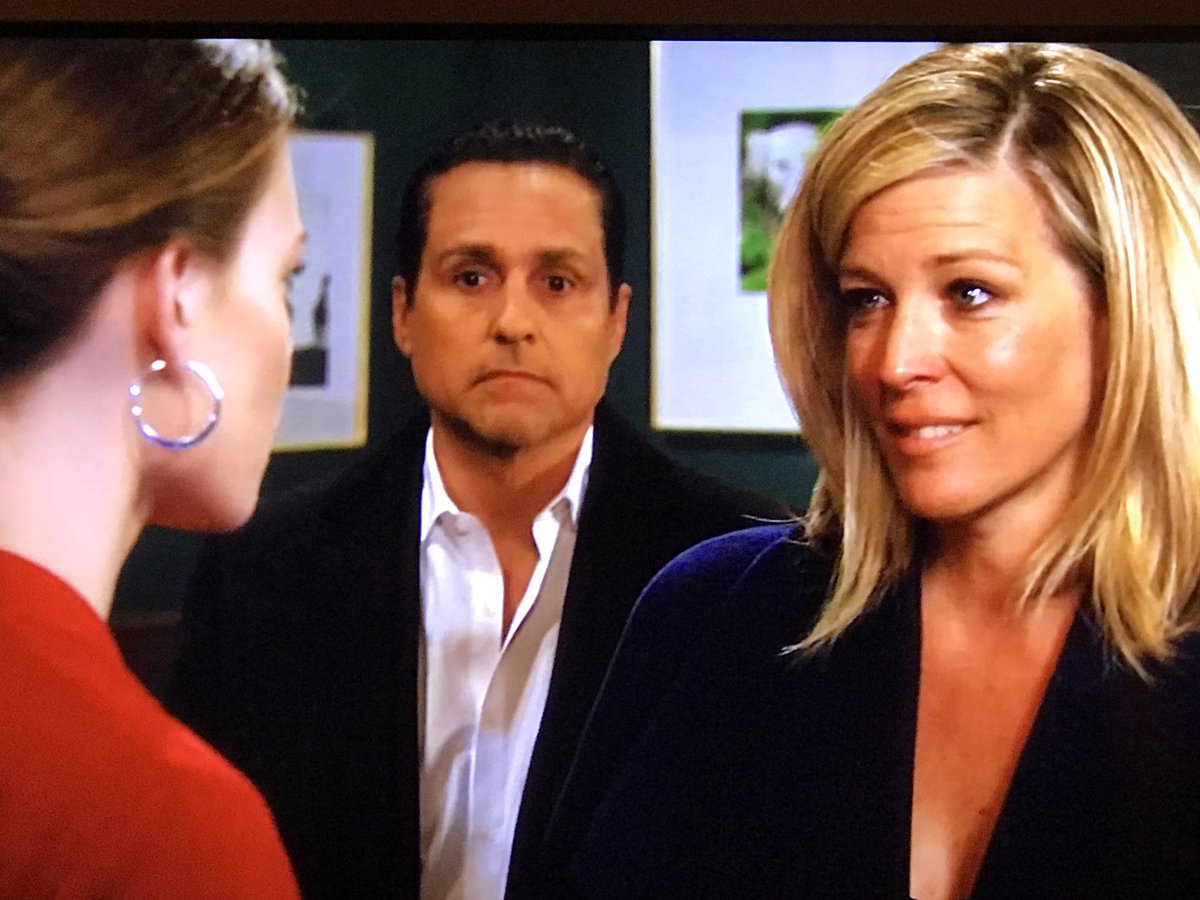 Hmmmmm,wonder if Nell has that bra on right now?
I don't even know where to start. I'm going to launch into one of the biggest rants you've ever seen. This week was one hot damn mess, all brought to you by people that can't be bothered to keep a story straight, get history right OR make the finale of a long arc exciting.
And...let's be clear: I love this show. I've watched since the seventies. I wouldn't put myself though this if I didn't. The actors are amazing--and it's worth the watch to get a nugget of gold now and then. This doesn't mean I'm going to gush over it when that praise is not due. With all the writing talent in all the world, I expect way more than what I'm seeing. Soaps need to evolve with the times. Soaps also need to honor and respect history because we as soap fans count on that. Following multiple plots and waiting for the clues to come together is what we live for. So, don't be all sloppy with us, it won't fly.
You'd better just get a bloody Mary or 12 and sit on down for this one....
I'll get through the "easier" stuff first:

Sam fell off the bridge last Friday. She was down there all week in labor. Jason finally found her and they embraced and reaffirmed their love. JaSam fans swooned, I found it to be yet another "Sam falls down and waits to be saved" moment. In other words, been there, done that.
One thing stood out to me: Why Sam? Why this? Sure Olivia's pissed at Julian but Sam didn't do anything to her. Anna was the real one she hated. It was just contrived and strange. Olivia had Julian handcuffed to the radiator during the GH board vote. If they didn't vote for the sale, she'd kill him.
YAWN. Really? yeah, I don't think so.
Then on Friday, Olivia actually stands in the parking garage and talks to Julian. Doesn't sound bad right? Well, he was TIED UP IN THE TRUNK. And she leaves the TRUNK OPEN to just yap it up with him!! Did they even TRY to make this anything but dumb? ugh.
Problems with the Olivia arc:
1. She was hidden for weeks...all we saw was hands then just her with the body guard.
2. She was totally isolated from the characters she knew from the past. Bobbie? Nope. Scott? Lucy? Anna? Nope. Oh, well, ha ha..funny thing-- Anna did "See" her but couldn't "See" her because she has a deadly disease all of a sudden. Olivia should have absolutely come in like gang busters and owned her place in Port Charles. It would have opened up so many stories and interactions.
3. She and Ava haven't met yet. TW has been on for ages. She and Maura would knock our socks off. So--um..what happened? It would have been epic! Ava should have met her day ONE. Her big "dead" sis--how would it have played out? Ava worship her? Hate her? What? We'll never know.
4. Days on end of the same dialog. Geesh how much can we hear about her wanting the hospital? How Julian has to follow orders? How much she loved Duke? She talked to Alexis and Julian. That's it. oy.
5. Olivia should have known about and been obsessing over Griffin from day one on the canvas. He's Duke's son. It would have been great if she swept in and was trying to take over the hospital and was trying to weedle her way into Griffin's life. Oh, wait, Griffin doesn't have a life--well, he could have if they'd gone in this direction.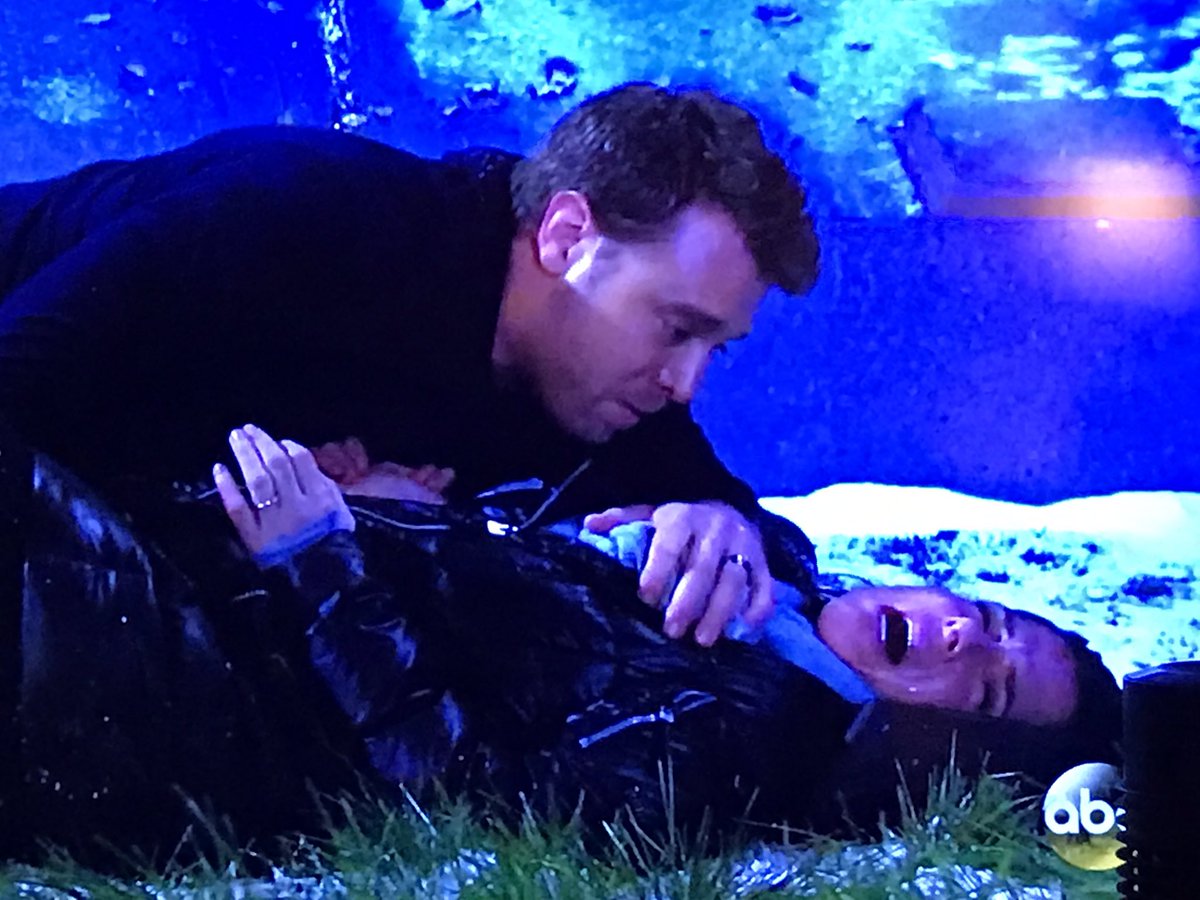 Meanwhile, Down in the Ravine....Jason spends an entire episode trying to find Sam. Sam is down there, moaning. He finds her and calls an ambulance. Of course that doesn't show up so he has to deliver the baby. The editing was crazy. It should have been a continuous scene or possibly two. Instead, it was chopped into six. It took away all the drama -- even when Sam passed out. Jason carried she and the baby up the steep hill and there was the ambulance! Sam was taken to GH where she went into the OR... then was in a coma for about 15 minutes.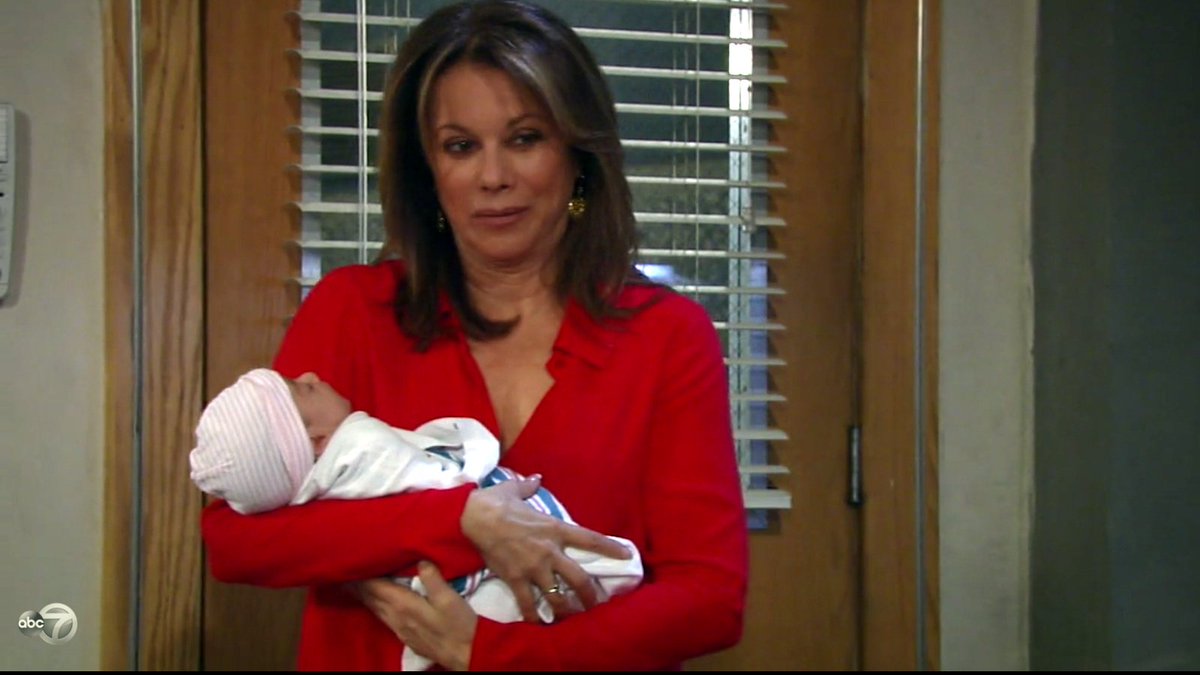 My one saving grace was Alexis talking to her and bringing in the baby. Again, great stuff for JaSam fans but, hello...Sam was in a coma in 06. Elizabeth had big complications with Jake. Watching Jason cry at a bedside isn't exactly new.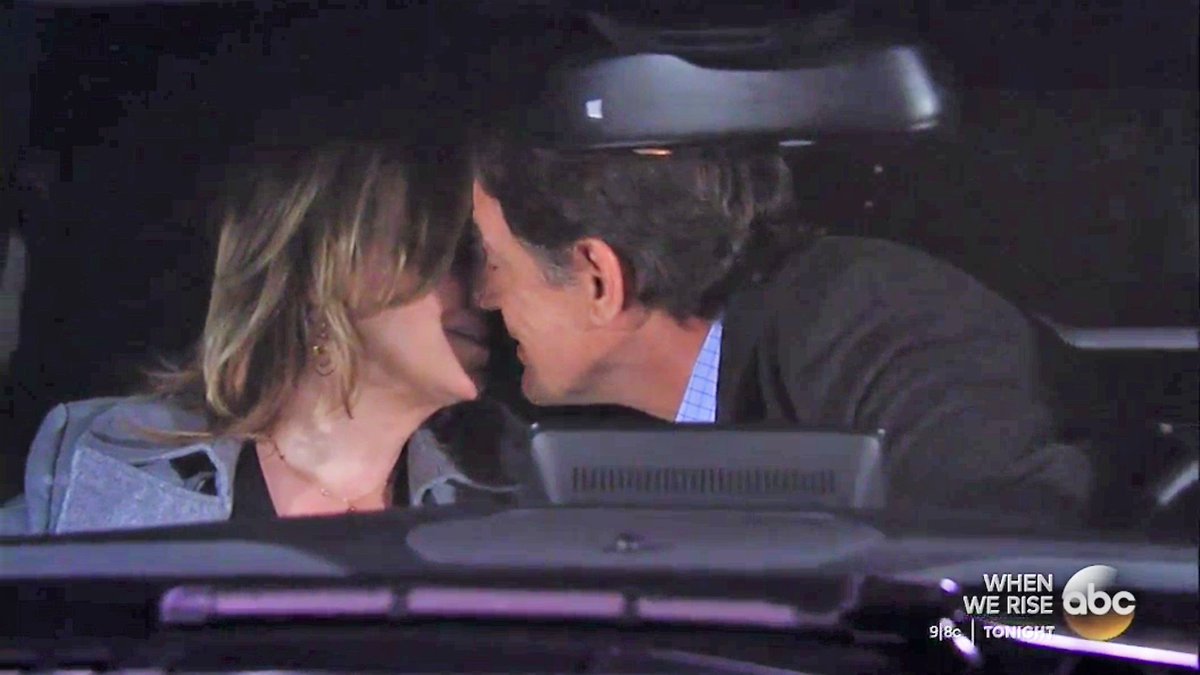 Bizarre alert!!! Laura was kidnapped/knocked out in the GH parking garage. We didn't see her for a day, then she wakes up at JFK, in the parking garage. (With her seat belt on :giggle:) Anyway, Kevin shows up and said she texted him. Ok, did she text him in a stupor and then fall back asleep? Did the kidnapper text him? So, set that aside. Next up, Kevin tells Laura he found her at the airport using an app. Does that mean he had a tracking app on her before she went missing?? He was acting hella weird in this scene. The whole thing was just strange.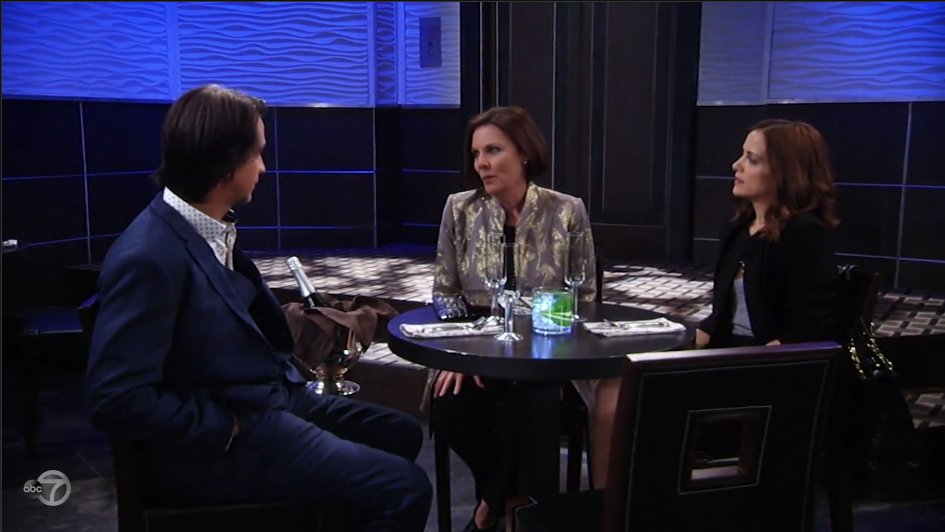 Ok, on to the Hamilton Finn Drug Alert story. Hammy Finn came on as an "addict"..but we found out he was ill and needed a cure. He gets the cure and then...becomes an addict. He ends up selling the patent for his cure and wound up buying the hospital. Hayden's mad at him. She tells Tracy. Tracy's mad at him. He promises to get help. "STOP OR ELSE" -- there, that should do it! Another big ol' yawn.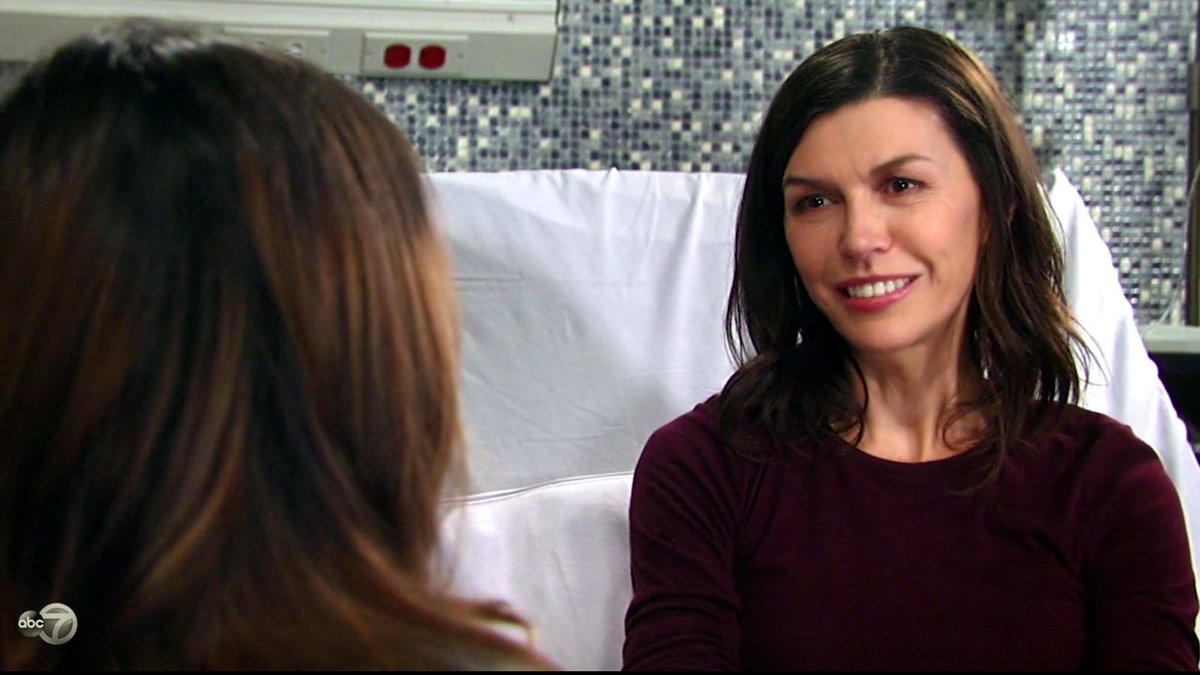 Glad I got some Anna and Robin time. Glad they talked about Robin's HIV and the pregnancy. Anna also talked a lot about losing her baby after Olivia rigged the elevator. I'm getting a hinkey feeling on that though, aren't you? Especially with the Griffin/Robin vibe. I'm not even going to go into the territory of 'someone stole the dying fetus and put in in another womb' theory because I'll have a melt down. It was bad when they did it on AMC and it will be bad if they do it here. Anna was hardly pregnant when that happened. So..leave it alone. Thanks.
AND NOW...TO THE MAIN EVENT!!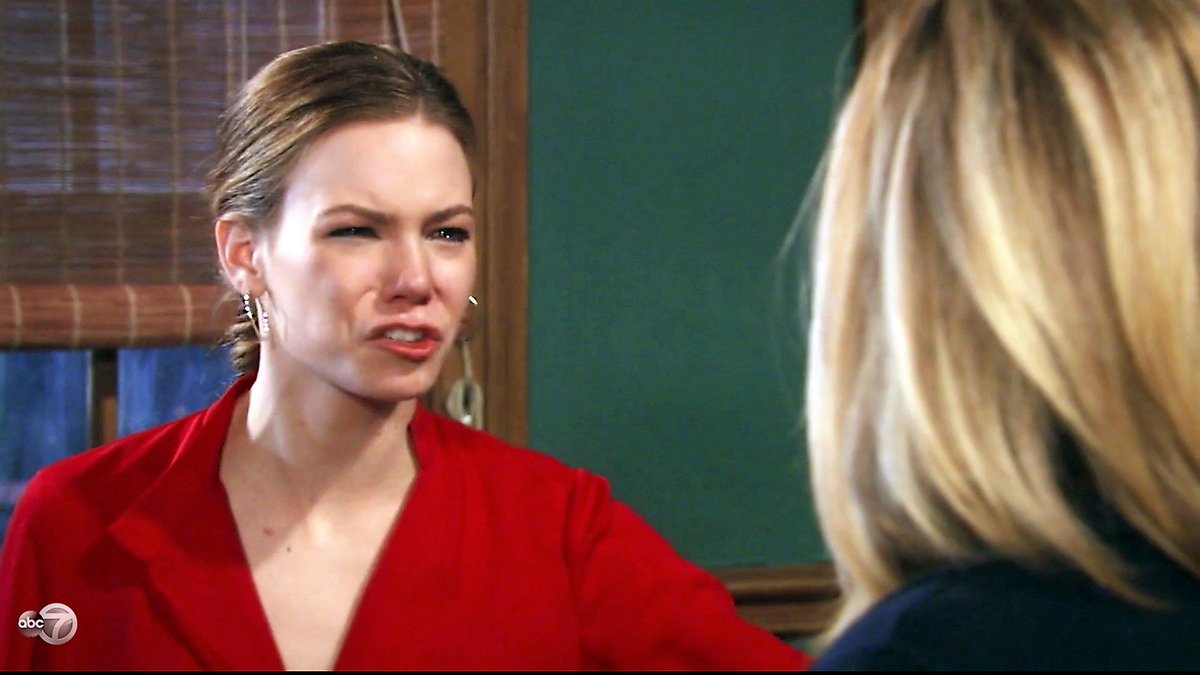 NELL. OH the NELL story..our long suffering journey. Remember back when Carly found out that Nell was the donor? Jax was all up in that story. Jax was acting cagey...he was on the phone with someone mysterious. Then (of course) he left before anything was solved on that mess. Meanwhile, Nell continued to worm her way into Carly's life. We knew something was up because she'd be in the shadows all slit-eyed watching. Bobbie was suspicious. Everyone looked for clues as to why she was trying to make everyone think she slept with Sonny. Nell stared at a baby rattle for weeks! Nell was pouring over old photos that Joss was using in her scrapbook! Nell was trying hard not to get close to Michael!
So we waited. And waited. Through a "trail of flowers and a bra" (thanks, Sonny) we waited.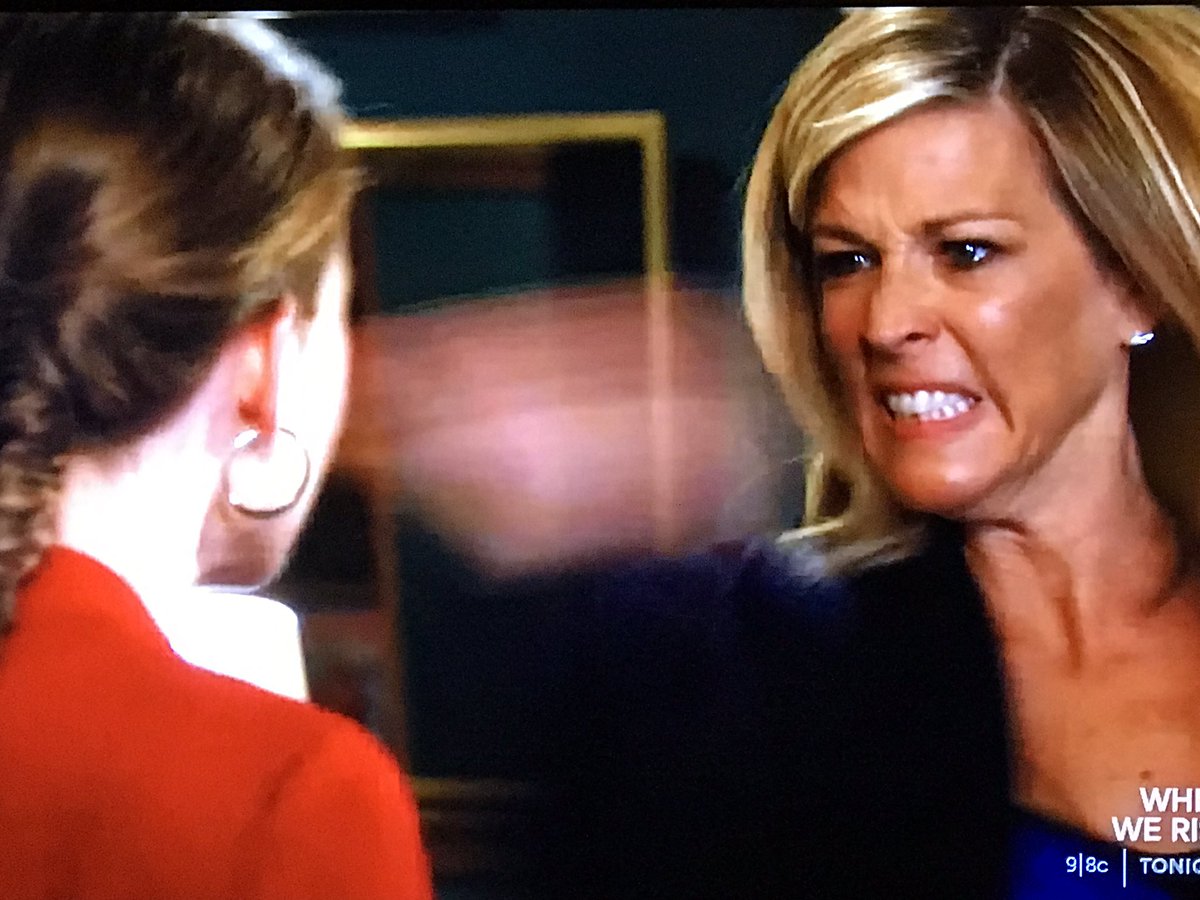 What did we get? Well, finally there was a scene where Carly confronted Nell. FINALLY we were going to learn the truth!! Only...only... wait a minute. HUH? None of it makes any sense.
Turns out Nell is Frank Benson's daughter (which we had figured out ages ago so no big reveal there). She's mad at Carly because supposedly when Frank wrote Carly for money she just tossed the letters away. (Why her adoptive father who left she and her mother when she was 3 would ask her for money was never explained). Nell was mad--!! Mad because they were poor! MUST be Carly's fault, right?
So, if you could swallow that... the most baffling thing was yet to come. Seems Nell believes that Carly called Frank to "demand" a kidney. Um..who's kidney would that be? Surely not Nell, who would have ZERO DNA shared with Carly. Right? I mean, why would she ask FRANK for a kidney --???? HUH? What? Frank's not her bio dad, John Durant was. We had a whole story arc on that for 2 years. Too bad Bobbie wasn't in these scenes to stop all the nonsense.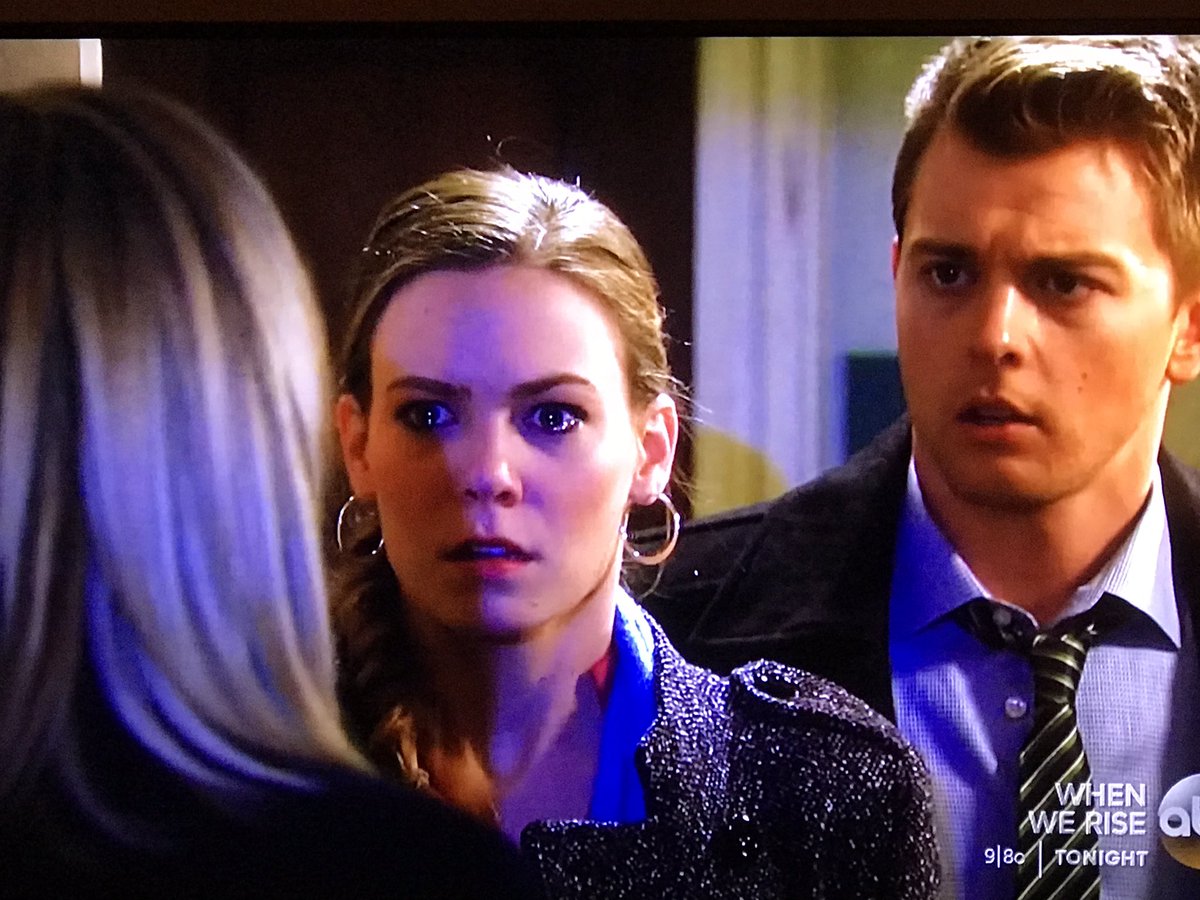 So again, I ask WHY in the world would Carly call a guy she didn't even talk to for 40 plus years and ask for an organ for her daughter? And..why, when Nell said this stupid thing didn't Carly at the very least say: WHO contacted him? Not me! Who told you I contacted him? WHY the HELL would I contact him? But--nope that dialog never came up. This whole thing now seems to be about the fake-out Sonny Sex. Michael's mad at Nell, Carly's mad at Nell and Sonny well, he's just standing there like a boob. (Who can't tell if they'd had sex or not the next day, especially when you're 50 years old?? )
Many people surmised that Nell was really Carly's daughter she gave up right before leaving Florida. It would make Nell a few years older than Michael but not by much. Then it seemed the writers had the bright idea of putting Michael and Nell together, ergo she couldn't be his half-sister. So, if they are going in that direction and don't want Michael and Nell related, we have to assume they know Frank isn't Carly's bio Dad, right? And if he's not her bio Dad WHY WOULD SHE ASK HIM FOR A KIDNEY? So maddening. So wrong. So everything. Even if something eeks out of this (because they scramble to have it make sense) the moment is over. The huge reveal needed to come out in that room on that day.
Given there was a Jax tie in this, the other thing that would have made sense is that Nell is really Jerry Jack's daughter and Jax knew. Unless Jerry Jacks' daughter somehow ended up being raised by Carly's adoptive father, this won't fly now either.
Carly's biological father is John Durant--unless they change that history. Jax would have gone to him to buy a kidney if he was buying one, right?
So, thanks for nothing. I can't tell you my disappointment with this. It's right up there with the text message killer and that was a big low for GH.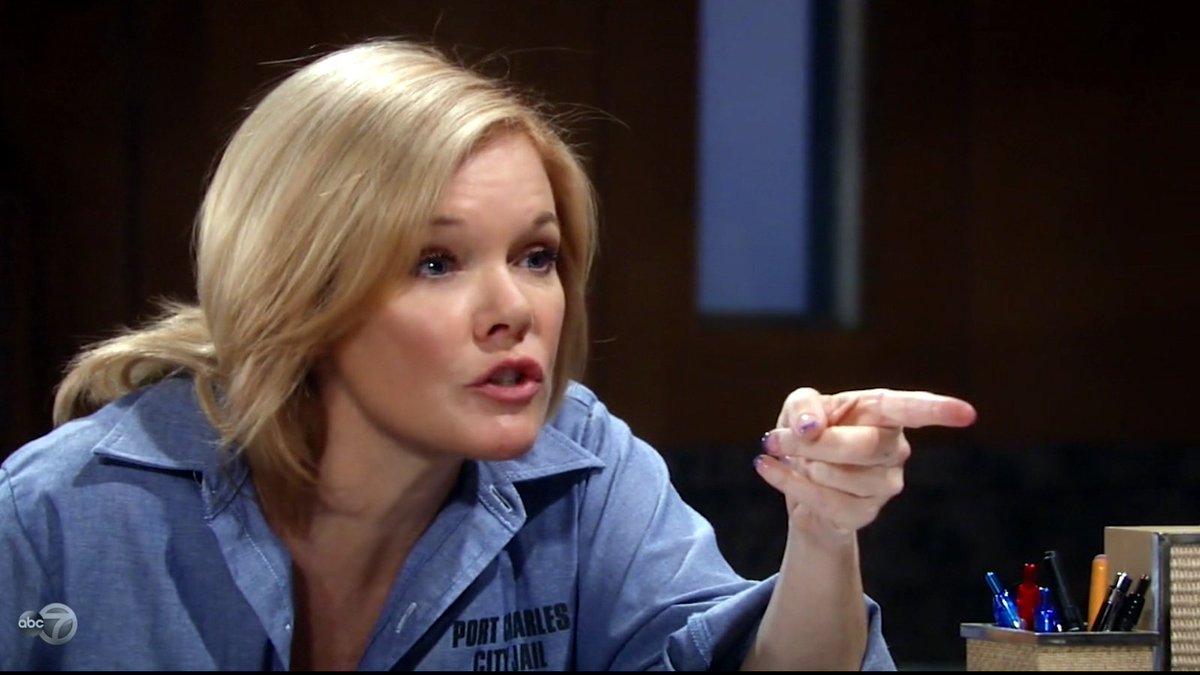 A Giant "SHAME ON YOU" for sticking Ava in jail . How much time was wasted not putting she and Liv together? TOO MUCH, that's how much!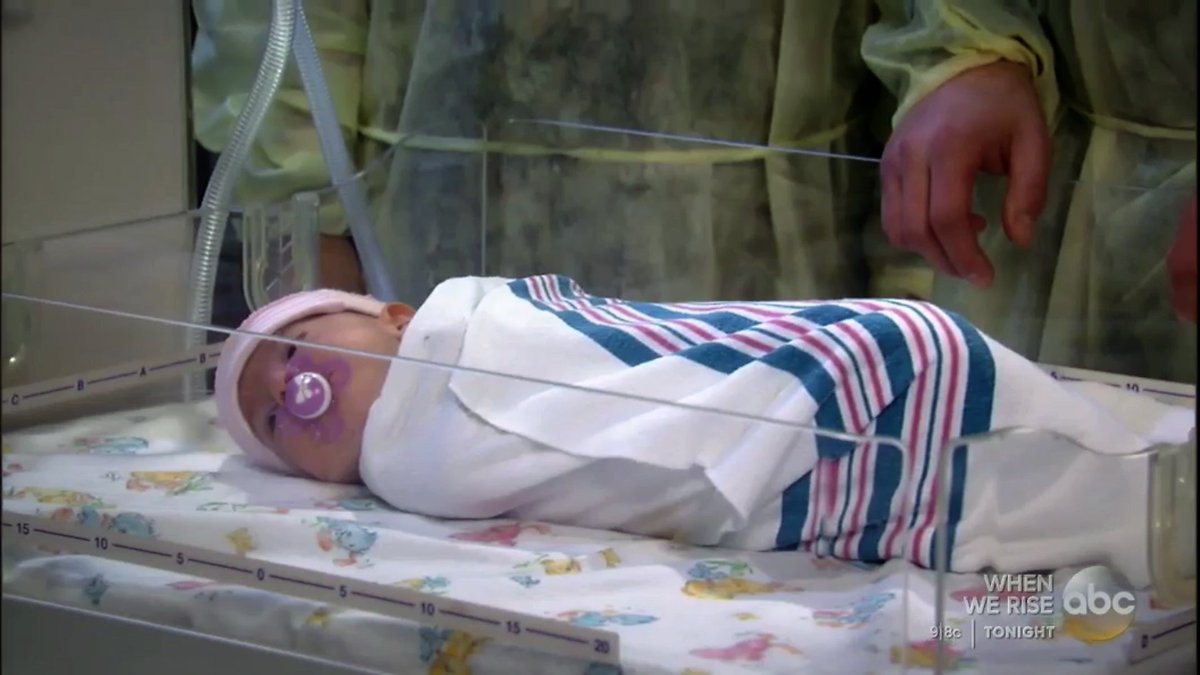 Phew..I'm exhausted. Whatever else happened this week was just shoved down because I was obsessing over this whole mess. No one better tell me to just 'enjoy this story' like the past never happened. Nope. It's not why I watch soaps. (I'm really not sure why I watch soaps at all right now.)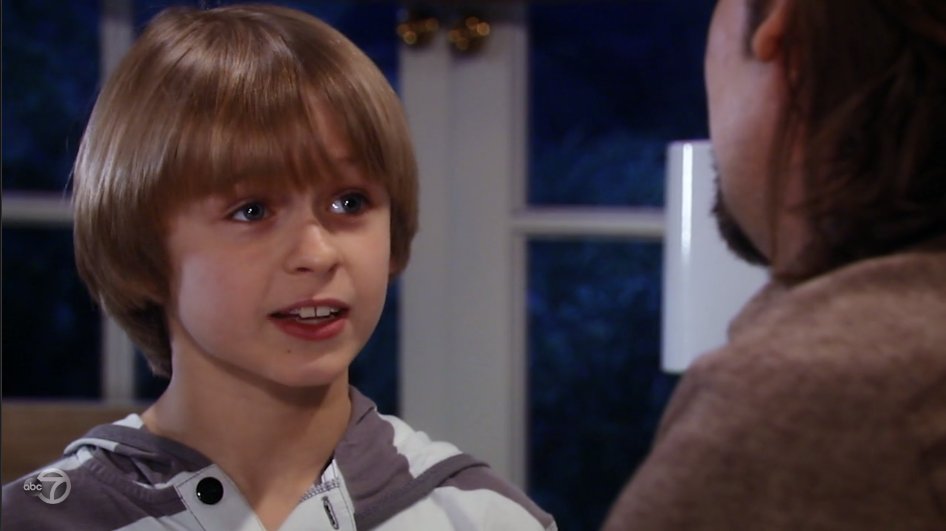 One last note: don't think I've forgotten about Jake suddenly popping up to mention the Helena curse. Um, writers, that ship passed about a year and a half ago. You dropped the entire thing and now you want us to care? You could have brought it back up when Charlotte came to town (and shown she and Jake communicating in some code) but..nah. So don't try to make me care now.
Photos thx to @soapreporter @FyeahGH @Daytime_Spoilers @SourceJenn via twitter