Nina's trying to get Griffin to tell Anna to back off. *sigh* He tells her she's insecure. She leaves in a huff.
Yes, Valentin used this SPY LINGO to describe what Anna did to him. LOL She remembers nothing! NOTHING!! So long story short, she took info to the DVX that Val gave her and he got fired and it broke him. He cried. She also 'looked into his eyes" and saw "the real man he was" then she left him. He cries, she puts her hand on his cheek and in walks NINA. (see below)
And...it's going to be Alex Devane that did this. See clip below.

Nurse Amy is going on and on about something...whatever
Ned and Olivia are talking about Tracy and the Larry painting. Then he pulls out a giant ring. She cries. She still doesn't want to get married.
Tracy paid Ava some $$ To find it-- some before, some when she finds it. OH! Ava actually GOOGLED it at the bar!! LOL..she found it and Tracy gave her another check on the spt! Ok then! Then Tracy pulled out her phone and tried to call the auction house in Turkey-- but no one speaks English. WELP, guess WHAT!!?? Laura comes into the Metro and SHE CAN SPEAK TURKISH!
yep. You heard it here first.
Laura calls, it's in a Monastery in Turkey in a remote location-- Laura says it could be dangerous! Tracy says come with me!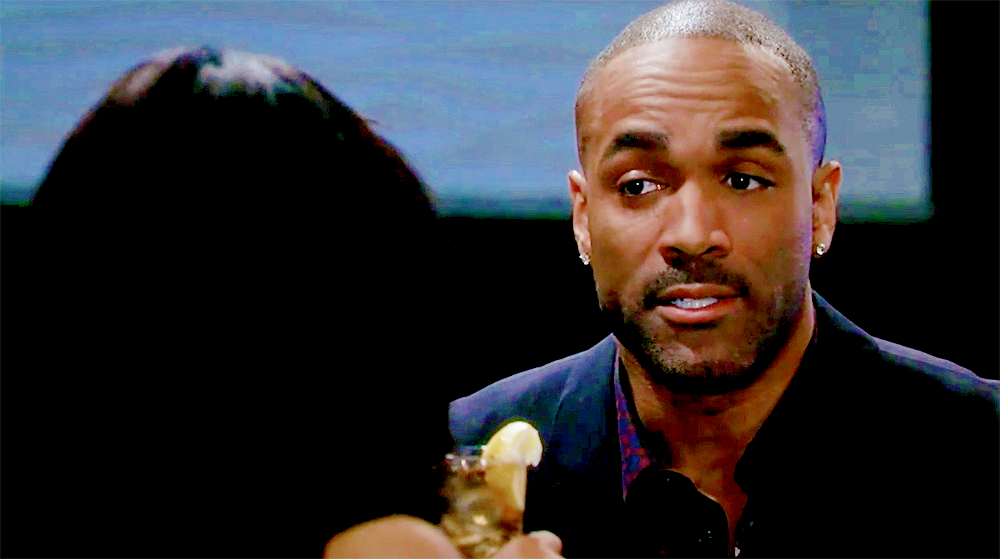 Curtis and Jordan (in a tiny black dress) having dinner and she says: CONGRATS! You have a job at the PCPD--only now Curtis doesn't want it. ugh I guess they are dating.
Ava finds Lucy at Floating Rib-- she gives her checks. Lucy says it's not enough! Ava pulls out some head sculpture thing and says that's worth a lot...give me the pills!!!
Maxie is looking for work "in the city" says Nathan to Dante. They'll see each other on weekends.
Anna suddenly remembers who else it could have been with Valentine! She's gonna go look for her. SIGH

Hated it on AMC......will hate it now I'm sure.
OH..The Floating Rib gets held up at the end of the show. Ava's got her pills out, the bobble head is on the bar and Ned's engagement ring is on the table.