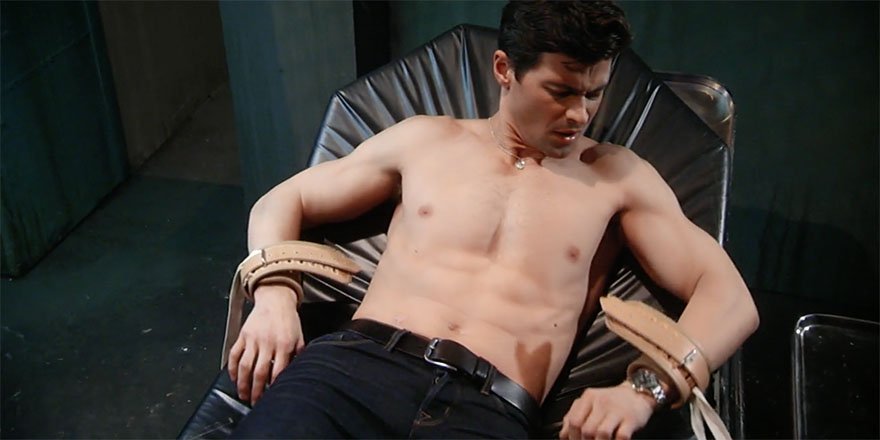 If you want to see him shirtless, there he is
Yep... I can't even with this latest Olivia stuff. Griffin will be taken hostage by her and tied to a table shirtless.
Now, so many people are: Griffin is shirtless! I don't care if he's naked. I'm not watching another hostage story on GH. They are ALL THE SAME...... they are ALL STUPID and Olivia already took 2 people hostage.
Can't support the writing. If this is all you could think of when you get someone as popular as TW back to play a character, then something is wrong. Olivia should have been interacting with everyone since the day she came to town. Maybe be Brad's adoptive mother, maybe be Griffin's bio mother-- maybe maybe maybe... if if if .. No because yet again she's stuck in a damn room blabbing to one other character.
So, let me know how Hillary B Smith does during the custody hearing.