BOMB nonsense...
Why would Dante and Jordan be in the hospital still? I mean not only that, people are walking around outside like it's not going to blow up! LOL
Franco arrives "Liz is in there"! Sam's worried about Jason
BOMB Squad comes. Curtis tries to disarm it. The bomb squad lets Jason and Curtis try to disarm the bomb, they take cover.
Jason walks out of the building, kisses Sam. Bomb threat is over. LOL SO underwhelming
OMG Liz, Dante and Jordan just stand in the hospital chatting. Not evacuating....nope, just talking. That and having all the people on the sidewalk when the building might blow up makes this so stupid.
Alexis is tied up on the bridge. Olivia calls Jules to come and get her. Jules leaves with his Big Gun. He gets there, Olivia disarms him and then tells him she wants him to shoot Alexis. He aims the gun, and I suppose we are to think he's going to kill her? Nope, instead of turning around and shooting Olivia, he shoots Alexis' handcuff off ..tells her to run. Olivia grabs him from behind and they tussle for the gun and YEP..he falls OVER THE SIDE.
OMG. You know everyone will think he's DEAD AND HE'LL SHOW UP LATER!
ahahahaha. OMG!! Just like this SISTER DID!! oh wow, how exciting!!!!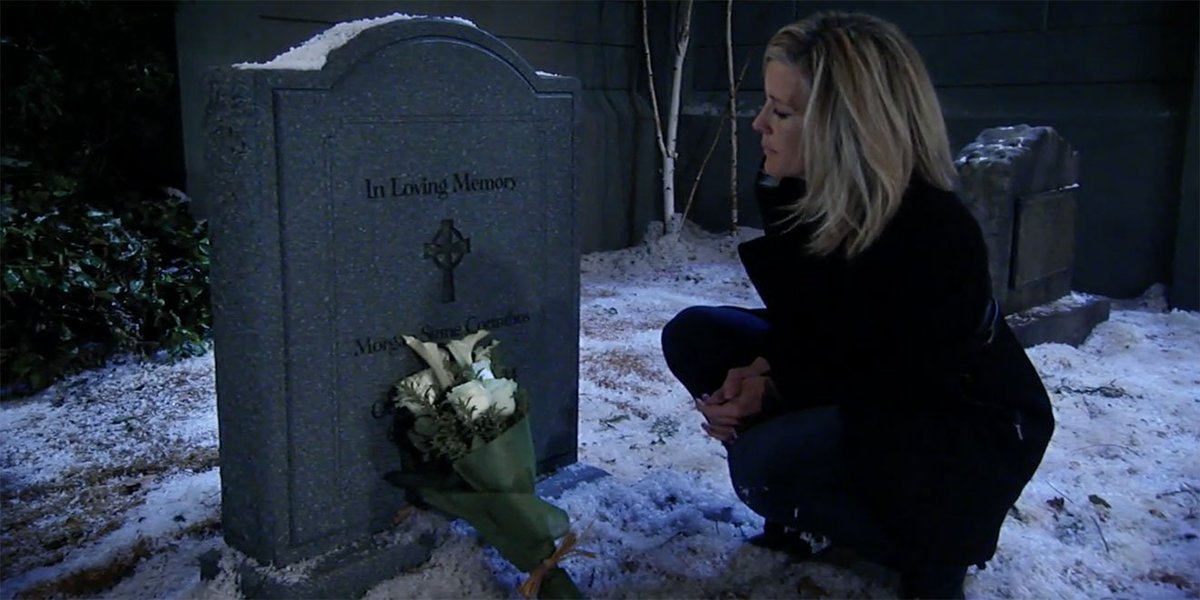 Carly and Sonny are at Morgan's grave site. Ava calls to beg to see Avery. Why she needs to do that, who knows. Carly didn't know Ava was out of jail. She goes to her apartment and bitches. Ava shows her a pic of Olivia. Carly now wants to find Olivia and 'make her pay"...which is exactly what she told SONNY NOT TO DO!!!! WTF? This makes no sense? Carly is all of a sudden a vigilante??? She throws OJ's glass..breaks it. Oh whatever.
Hayden and Finn are locked in the lab-- he's detoxing. Hayden brings him a barf bucket. They find out they can get out and Hay says she wants him to go to rehab. He takes a leave of absence.
WHAT A COMPLETELY HORRIBLE SHOW. WOW. Beginning to END. WOW. I'm kinda in shock here.