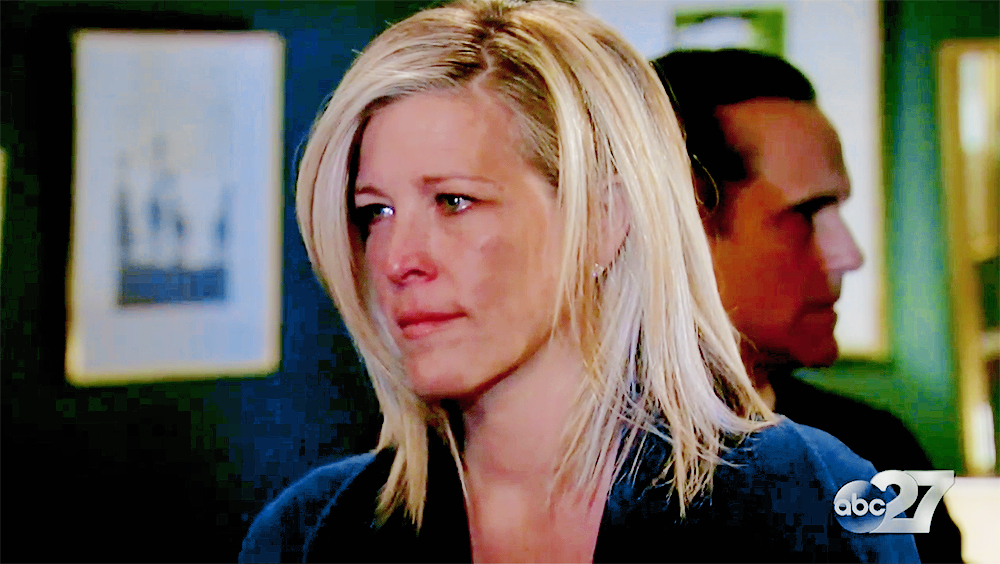 The Carly and Nell stuff. If that proves boring or if they chop it up as per usual, I will be OUT--doing some report writing and then napping. I have no patience for GH right now.
Carly blabs at Nell, Sonny tells Michael he slept with her on Thanksgiving. He said "She left a trail of Flowers and a Bra"
YES. HE SAID "SHE LEFT A TRAIL OF FLOWERS AND A BRA".. that was actual dialog.
Anyway, they fight..go back and forth..yada yada
Carly says: "You are either deeply damaged or psychotic"... Carly said something about her parents and Nell yells: I'm damaged because of YOU"!!! Which I guess we'll find out about tomorrow.
Tracy takes out Hammy and Finn out for a celebration dinner to say thanks! Hayden is still mad at Ham for being an addict. He leaves to make a phone call. Hayden tells Tracy about Ham being an addict.
Laura wakes up in her SUV...she's at JFK lol--Kevin is the one that surprises her at the door. I have NO idea how he knows she's there. None. Oh! Laura texted him... and he found her with a "find my phone" app.
Derp.
Sam is in the operating room..she's hemorrhaging. "she's critical" says Liz. YOU THINK SHE'LL DIE?????????/ DO YOU?????? Anyway, she goes into ICU. She's in a coma. Tomorrow Jason talks to her, Alexis finds out.
Franco tells Jake stuff went wrong with the baby. Tells him Sam is sick. Jake says "Sam has a very, very bad curse on her".