I came in at 2:40....

Jules and Nina? Just sitting there chewing the fat? Hmmmm?? He says Franco obviously cares about her...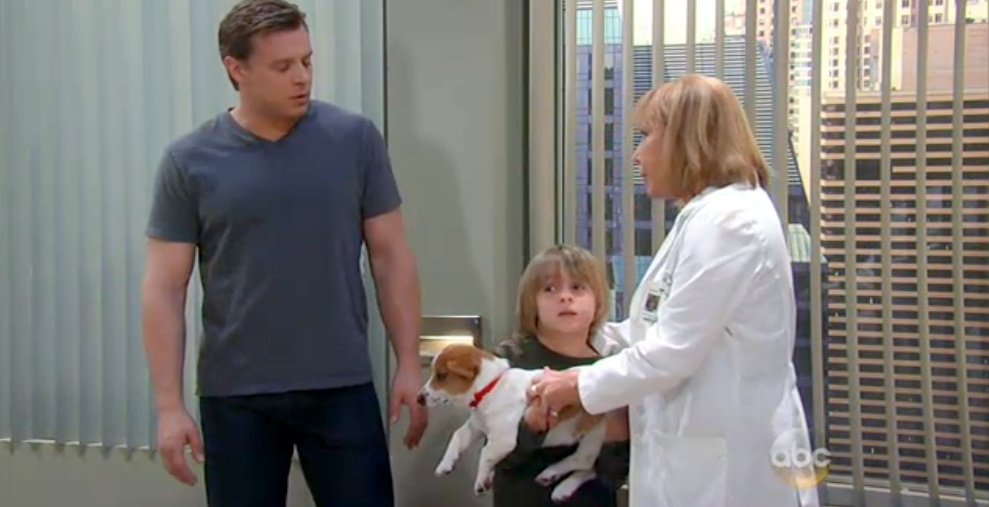 Franco and Jake...yelling about the dog-- Franco says that Jason is "all about Sam...and he's a lonely kid"... "He reminds me of myself" Jason gets pretty mad. "He's nothing like you!"
I missed new Jake ...how was he?
Alexis is telling Molly why she's defending Carlos. Molly makes her cry.
The baby IS at the Aunt's house.