\
As you know, I took a break last week. I loved it. Didn't miss the show at all. I did watch Monday ..so I will comment a bit on that and then...well, you'll see!
I'm going to pick photos at random I find to "represent" the week. Let's see how I do.
I didn't even watch the episodes on DVR. So..I'm walking blind here. (Hence Ray Charles title)!
My breakfast today will be a banana. I wish it was banana cream pie..but nope. Just a banana.
MONDAY: (only show I watched)
In what's trying to be yet another woman on woman hate fest, Liz slapped Ray Hay. I think I should montage every slap in soap history involving 2 women. I'd be at it for years!
I'd be drinking too if I had to talk to Boring McBorington.

Ok, so they built an attic set so we have to use it but cracks me up that Laura goes to talk to Scott about the law books at Kelly's THEN goes back up there! LOL Like she can't figure out the book in any of the 100 rooms in Wyndemere!! By the way, I checked and this was the only day Laura was on all week. Yep.
Of course the most HUGE thing is whatever Finn is injecting himself with. The needle is giant. He also did it after he had a nasty encounter with Dr. O where he was mean. Is it life juice ala Cassadine? Hormones? Anti-Anxiety stuff? Yet another mystery for yet another new person.
Oh yah, some candles to set the Gothic mood were used as well... Hello darkness my old friend...
OK ON TO THE REST OF THE WEEK:
Interesting idea...TPTB must have decided Kin was finally worth more than 2 scenes every other month. Now if he could just get Ava to change out of those bat dresses...
Whatever the hell this is..stop it now. Anna has NO TIME for Sonny. None. Nope. Robert needs to come back and talk some sense into her. Step away from the dimples!
Um, I take it everyone knows now?
The only scenes I'm going to look for on You Tube.
So, Krissy told Alexis and left? I take it things didn't go well?
Oh, Ava..I'm with you. This reboot of MoKi 3.0 is going to KILL me. Just KILL Me. Seriously? ugh. What's next? Michael? Or Ava? Or...Kristina gonna fall for Kiki too?
Adorable long-haired Avery was on I see!!
I take it this is Josslyn? I heard on Twitter THIS Josslyn is NICE. She's NICE!!!!!? WTH? NO!!! Joss is NOT nice..she's a little brat that wants to draw on Uncle Sonny's face with Sharpie marker when he's sleeping damn it. Oh why did you kill my Joss? WHY!!??
YEAH! Emma visits. Meets Griffin. Did his DNA match Duke's? I'm guessing that's a yes
Oh Paul, you had such potential... I really liked you. Now? Just not a lot to do but call and threaten Carlos or whatever. YAWN
Yes, I did notice Sonny's jaunty spring lavender shirt.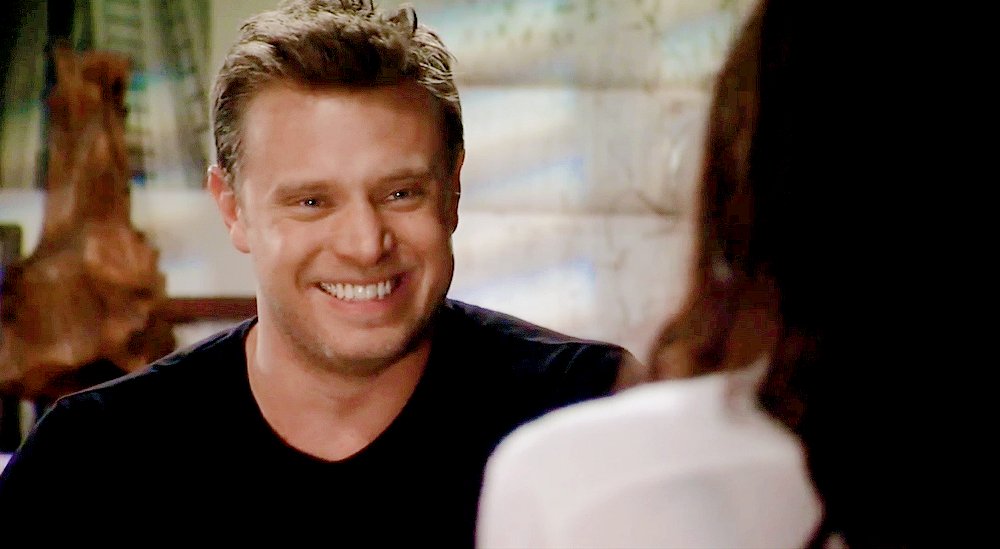 Found this on Twitter (thx FyeahGH)... so..um, Billy Smiled? Why? What happened? Like did he find out that he won the lottery? Cured Cancer? Or...was it just that Sam put up those stupid pictures in his garage apartment?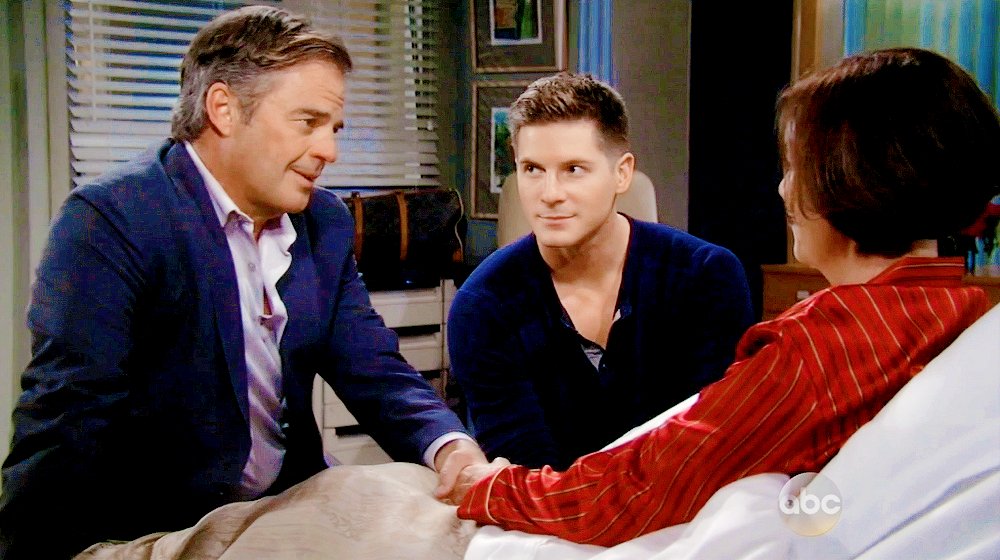 YES!!!!!!!!!!!!! :)
YES!!!!!! times TWO!!
MY SUMMARY:

SO: Kiki is out of the hospital with a walker and totally into Morgan. Krissy told Alexis who must have not reacted the way she wanted her to. Scotty is living with Ava to protect her. Um... There were some cameos by famous people I don't know. Tracy was slowly getting better while Dr. Hammy Finn mainlined some drug. Sonny's mad...about whatever. He and Anna seem to be sharing a lot of scenes. Jason's cinder block apartment is decorated. Jules got busted for Crimson. Liz hates Hayden. I think some outdoor scenes happened? Real ones? ... Oh, Josslyn got a bit of airtime. YEAH that Ned is back. Laura is regulated to one time a week now--and probably will be in the attic every time.
Julian....has bangs?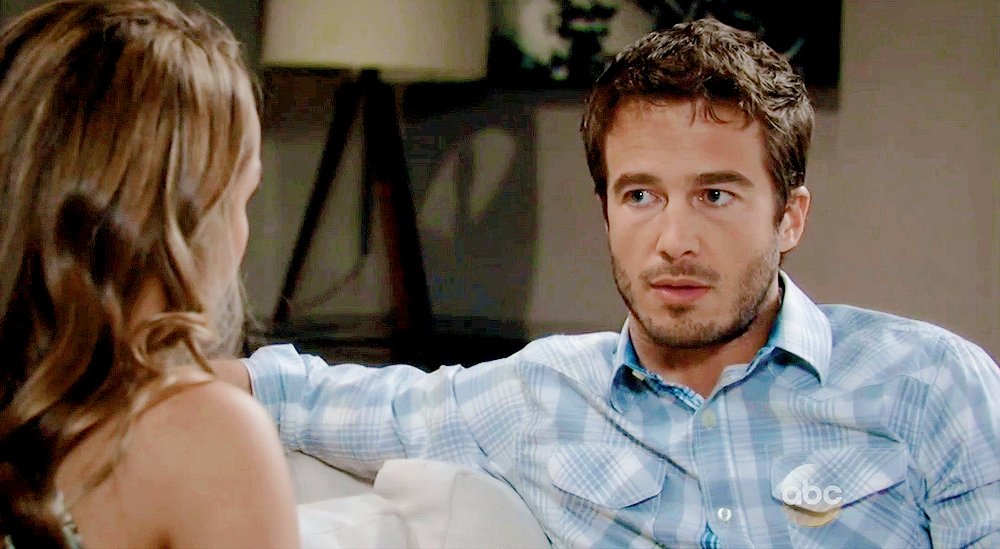 SCENE OF THE WEEK:

No, I didn't see it...but I'm guessing it was good. Lucas is Krissy's go to guy for this and he's pretty cool about everything.




FACE OF THE WEEK:

What? What happened? Is she having a seizure? What? Or did Morgan show her Little Morgan?!


PROP Of the WEEK:

I couldn't find a photo but it has to be that giant ass'd needle Silas...er...Hammy had. Geeesh. Enough to hold industrial strength whatever in there!
So..happy 53rd anniversary to GH. Here's to 53 more. I'm just hoping some of these stories are roped in and things tightened. It's just so jumbled and well, you know how I feel. I think the whole show needs streamlining. And, btw..wasn't the whole "Rachel Berlin" reveal a bit lame... ???
Here's hoping I can watch next week. I do have a few meetings at 2-- and I have a new client that will be 1-2pm two days a week starting at the end of April. ERGO, GH will be on a more DVR type basis!
IT SNOWED HERE.
A LOT. BOO!! And it's 21 degrees!!