When you can just shoot somebody!!
Ah, yes...leave it to GH to have Julian back in the mob and then have a kid murdered. WHY NOT!? Sometimes this show pisses me off to no end Is it to destroy Jules and paint him into a corner?? Oh you better believe it. I have a feeling that he's the lead being let go that DC was talking about. If he's not...why have him kill a kid?
So, Julian goes into Alexis briefcase to find out the name of the kid to kill. JUST after telling her he'd respect her.
AH!
Aaron is here to test Krissy's gayism..or bi-ism or...omnisexualism... Morgan asks her if she's going to take the guy up on his advances. She tells him that Parker is a girl. He says: Huh, don't all girls experiment in college?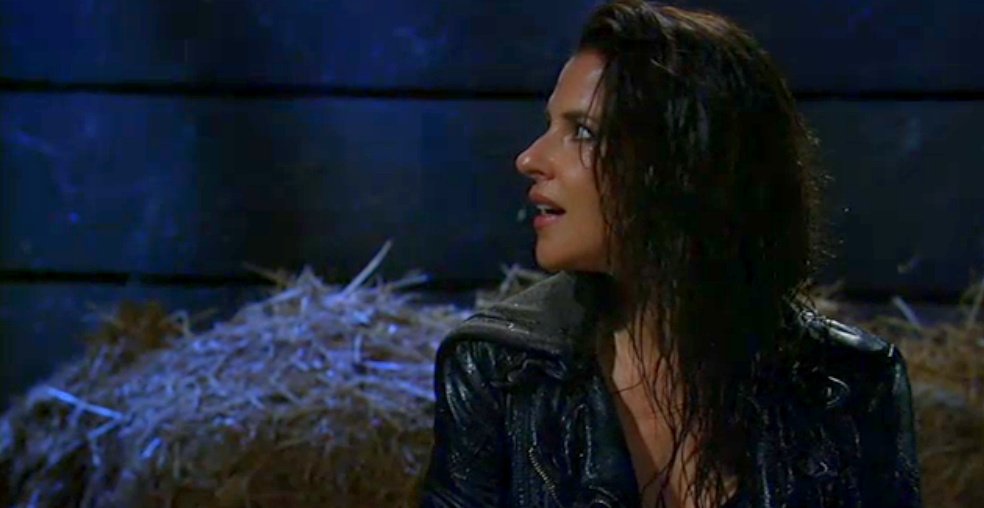 Stables for JaSam. Which equals sex. Who's watching them? Don't care.

Why write a scene with Hayden and Nikolas where he lets her have the bomb of Jason getting the stocks when you can have Hayden and CURTIS just dish about it after the fact in the Rib??
OMG! That could have been SUCH a good scene!! NOPE.
Dillon and Kiki changing the tire. Please don't make them dull.
Later, Hayden goes into Tracy's room. Tracy tells her "you're fired" they crab a bit. Then Hammy Finn comes in and sees Hayden and says "are you sorry about the misery your family caused"??
Seems his medical foundation was 'bled dry" by Berlin and he lost someone 'close to him".