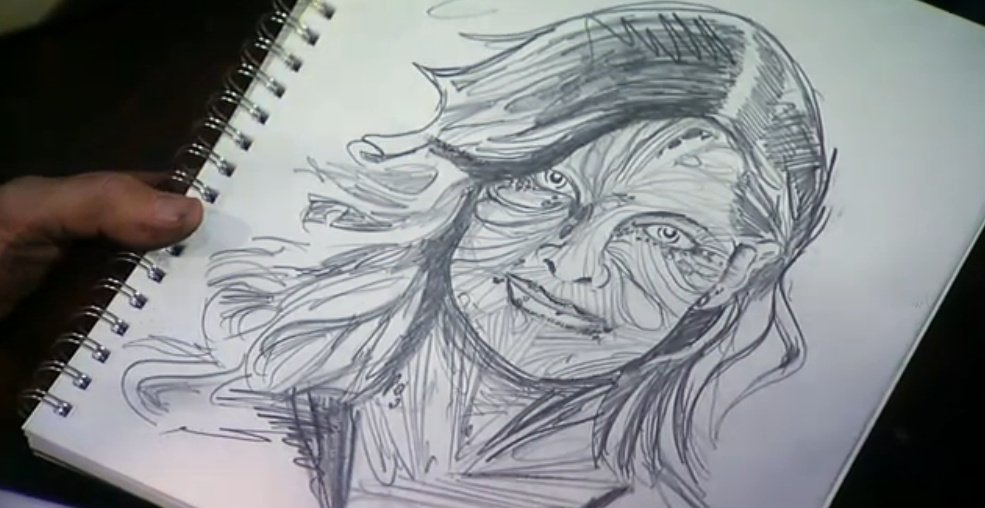 SO, they "Follow" boot prints from the barn and it's Franco..only it could be a total fake out. Not sure it's him. He tells Nina he broke down. Nina cries. They yell. She wants compassion and Franco just stares at her. Franco wants Nina to "Say Goodbye" ...they go their own ways. I'm NOT HAPPY. Bye my sweet, fun quirky Nico. BYE
It was well written and well acted. BUT I'm still pissed.
That picture is what Franco drew after he was all nasty stoic face to Nina and she moved out.
Maxie and Nate. Getting OUT of bed at least. She wants to know about his other wedding. He says "Just dont' cheat on me" She says "What if Claudette tries to find you"...which you know is gonna happen.
MONICA IS NOW CHIEF of Staff!! Dr. O is demoted if she wants the job. She's mad. Then Mon and Tracy beg him to stay and he has demands and he decides to say ok.
Dr. O goes to see Nathan and cries on his shoulder. Aww, nice scene.
Sonny and Carly are the biggest hypocrites to Michael about Sabrina. Geesh. It's just a stupid convo so I'm not going to bother.
Maxie and Sam are on.. Maxie wants Sam to find out about Claudette. Sam is like "NO".. that's not a good idea. Maxie is being nasty to Sam.
Michael goes to visit Carlos.
Carly is wondering where the kidney came from for Josslyn and tells Hammy Finn about it.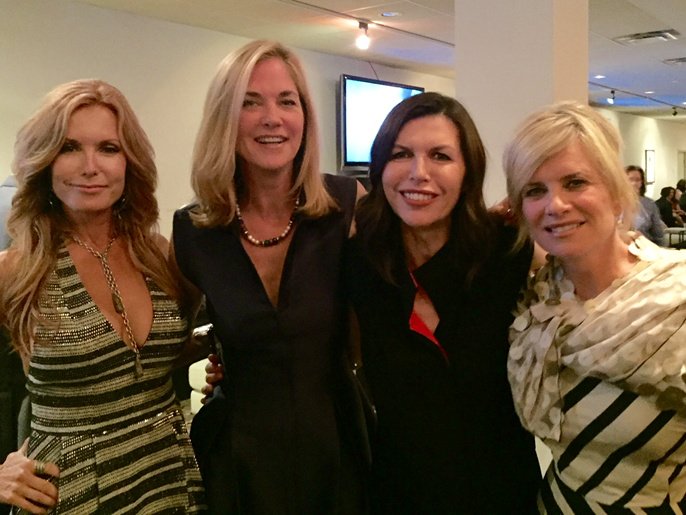 Kassie tweeted this from pre-emmy fun!