Patrick: Is she really dead?
Sam: Um, I think so.
They reaffirm their love. "Jason died on that pier that night"... she loves Patrick.
See, people, she has to. That way Liz/Jason will be together until THE LIE comes out. Sam will have the story of being heartbroken when Patrick finds out that Robin was away to protect them.
Soap 101. It gets more mileage that way. Way more.
Kiki's arrested. Carly won't press charges-- and Paul the DA lets her go.

Morgan is in the hospital. He and the Doc talk. He's staying for tests. He and Sonny have a really good talk. Very real/honest. I liked it. Bobbie brought dinner into the hospital room. Kristina is back for the holiday too.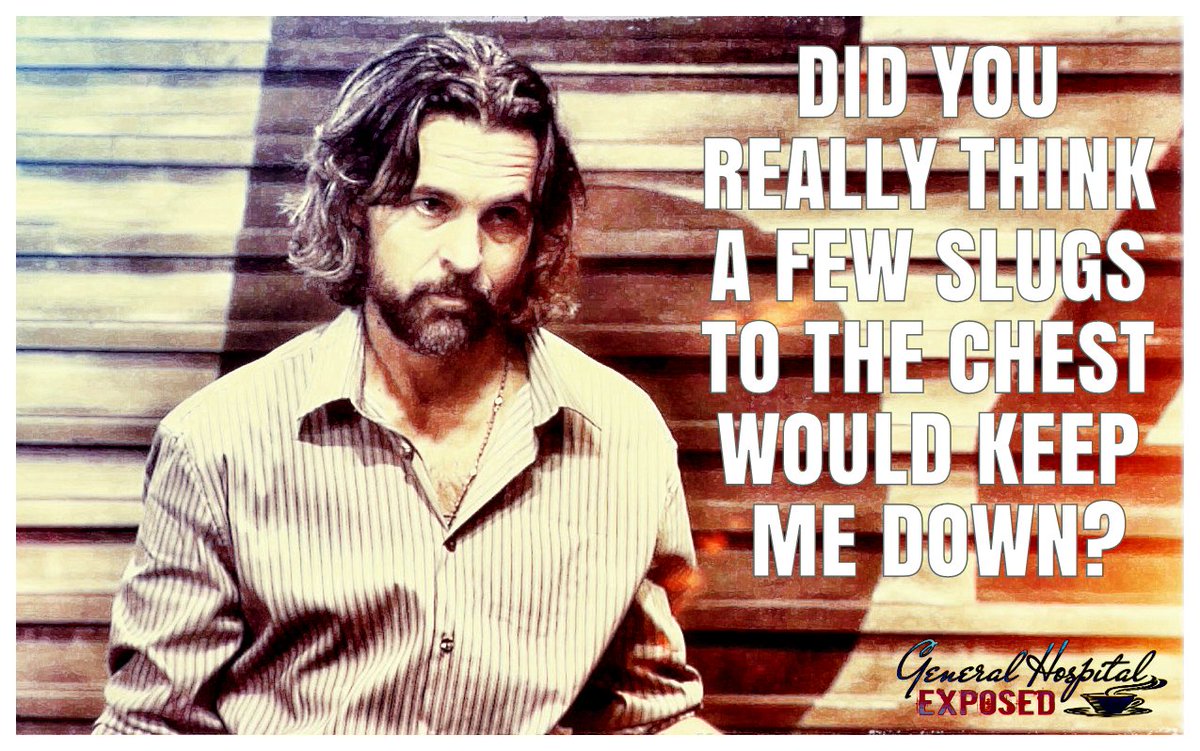 Carlos is at Sabrina's... He said he faked his own death. I'm thinking Sloane put blanks in Anna's gun. Or he wore a vest. Something. He wants Sabrina to leave the country with him.
Lulu and Maxie are at the Loft. She's getting stuff. She thinks that Val left her lipstick there but it was really her's. Maxie gave it to her for Christmas. Dante walks in. He's mad she got the separation papers. I like Mad Dante better than Sad Dante.
END: Sonny makes a long "thankful" Speech...Ava's gonna be alone on Turkey day. yada yada