Alexis House: Molly, Krissy, Olivia (who brought Italian food), Julian. Ava comes in. They all have dinner together.
Patrick's House: Sam, Patrick, Danny, Emma, Dr. Maddox and Anna. Emma talks about the Christmas Carol-- and the ghosts.
They are so trying to force Maddox and Anna.
Dante's: he and Valerie watching Bills/Pats Game. Idiots. They KISS when the Bills score. THEY STRIP and are going to have sex. YEP. Happy Thanksgiving. I did not need to see that sheeze.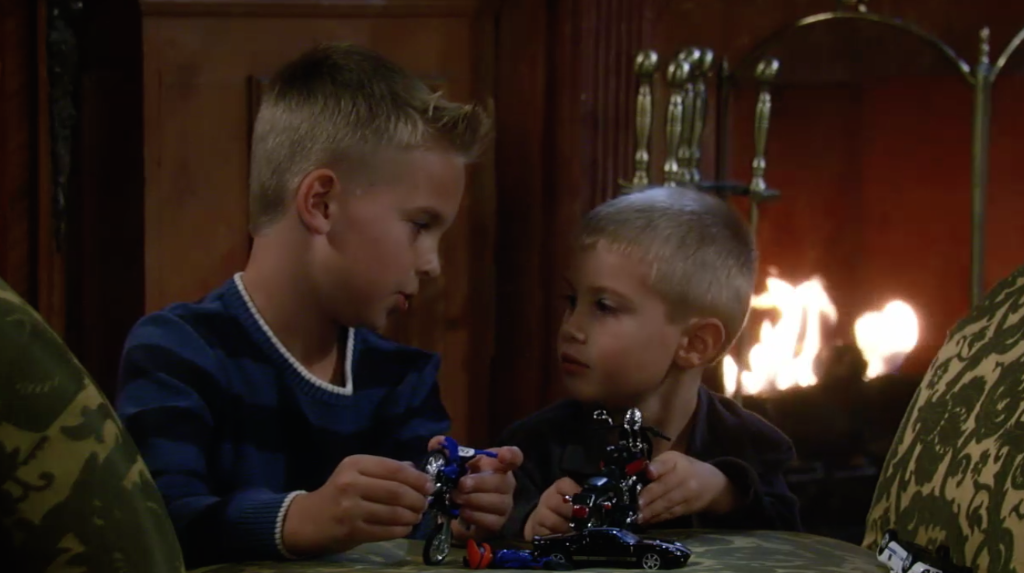 Q's: Tracy, Monica, Dillon, Julian, Sabrina, Michael, Jason comes in and Monica hugs him. Liz comes in with Jake Jr. only. WHY? Because Aiden and Cam wanted to STAY WITH THEIR OTHER GRANNY. I am serious. LMAO..
WTF..just ship them off to damn boarding school!!
Jake Jr. hears Hell's name and throws something on the floor. He shoves Liz away. She "thinks maybe he SHOULD see someone after all"
UM, YOU THINK??????
Then..SAM shows up with Patrick and Danny.
Yes, she goes to the Q house. NOT To her mother's house. How weird. Come on.
The power goes out. They order pizza. Jason's face the entire time is flat as a pancake. Sam hears Jake Jr. telling Danny he knows a "secret about their Daddy".
Laura and Lulu at the Metro. She's double-thinking the separation. You know she's going to go over there and see Val/Dante. (tomorrow)