It was the car accident that wiped out Jason's memory, not Helena. "there's no pill for amnesia, Sam" She says. More of the same of Helena. She gets all mouthy at Liz about the baby-switch. Liz still hasn't mentioned her taking Jake Jr. for all those years. GEESH.
Helena is going to tell everyone the truth about Nik and Liz and she has a...Stroke? Heart Attack? She dies. Did Nik poison her tea? WHO KNOWS...she's supposedly dead but I'm not believing it. Because this is GH.
Jason, Sam and Liz leave without learning the truth about how long this has been kept a secret by Nik and Liz.
*SIGH*
Anna is talking to Dr. Maddox. She flashbacks to killing Carlos. She tells him she killed him and someone is blackmailing her about it. HE says he won't tell, he'll just treat her. Then she walks on the docks. Carlos shows up-- she goes after him. He drops a necklace that says "Sabrina and Carlos"
Carlos is alive and shows up at Sabrina's door. YEP. Four bullets didn't stop him. Death is so meaningless on GH. Just meaningless. (See Helena)
Michael and Sabrina. They love each other, he'll make a great Dad--BUT.. There's something else I have to tell you ...
Then THE PHONE RINGS..grrrrrr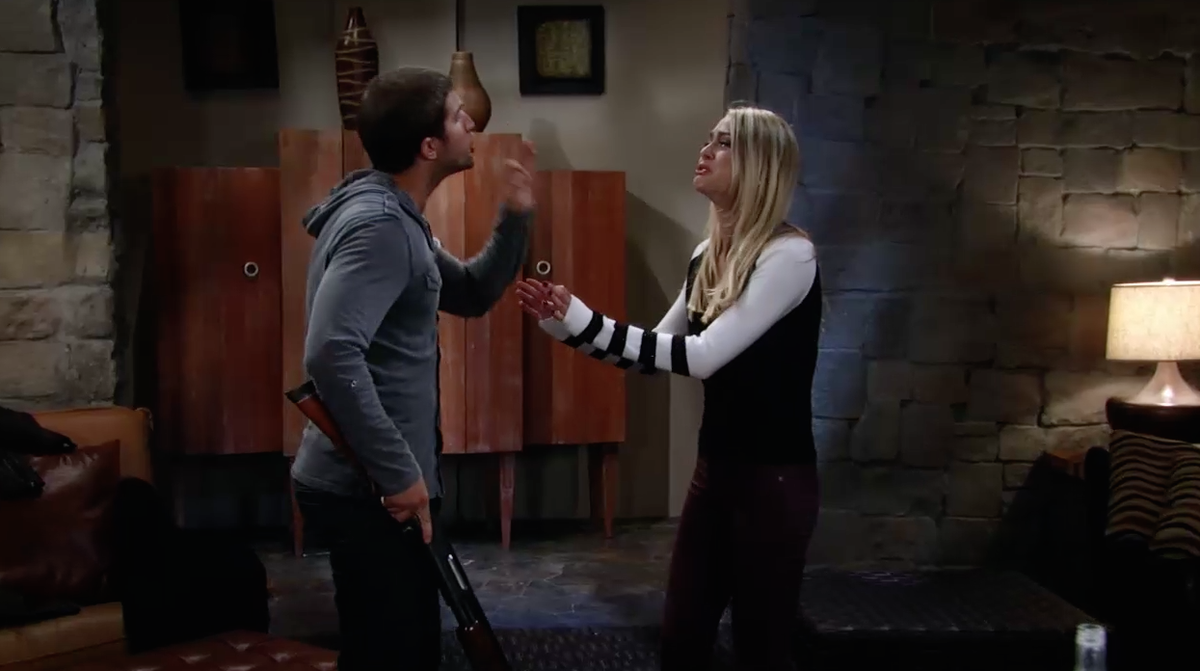 It's KIKI!! Morgan is going all over the woods shooting at shadows lol. Michael goes off to find him. They find them in the cabin. Max finally has to hold him while he's fighting to break free.
Helena tells Jason to find a "worthy" goal like she did: "Family, Pleasure and Revenge"
"is it too late to tell you I hate you as much as I respect you..you're elegant and fearless".. "I will find a way to grieve for you