They blow up the photo and find out that Kiki was driving. Franco tries to say it's him in a wig. LMAO but he's let go.
Carly and Patrick are talking about Sam going after Jason. Carly then goes to the PCPD to figure out who hit her. I have no idea why Nathan didn't just show her the photo.
Helena's big revelation? She saved Jason's life.
Um......IS THAT IT? I mean, geesh. Boring
Sam tells Helena no one ever loved her and that's why Meekos went off with her Grandmother. Helena curses her like she did Luke "Samantha Morgan I curse you and yours..yada yada"
Sam is all "How stupid" Helena tells her to ask Luke and Laura how stupid her curses are. Liz wants to leave. Helena says she's not done yet. It comes out that Helena wiped out Jason' memories. She doesn't say yet if she can restore them.
Morgan and Kiki go to Sonny's cabin. We've never seen it. Morgan is all manic and trying to fish when it's freezing. Kiki's like: Um, you're stupid. He's like I want to live here forever. They play strip poker. Morgan has to go jump in the lake because he lost. He loves it. Franco calls Kiki and tells her to stay gone because the cops are looking for her.
THAT'S NOT SONNY'S CABIN!! LMAO...Morgan broke in!! Then he thinks someone is outside and he goes and gets a rifle. @@ he's super manic.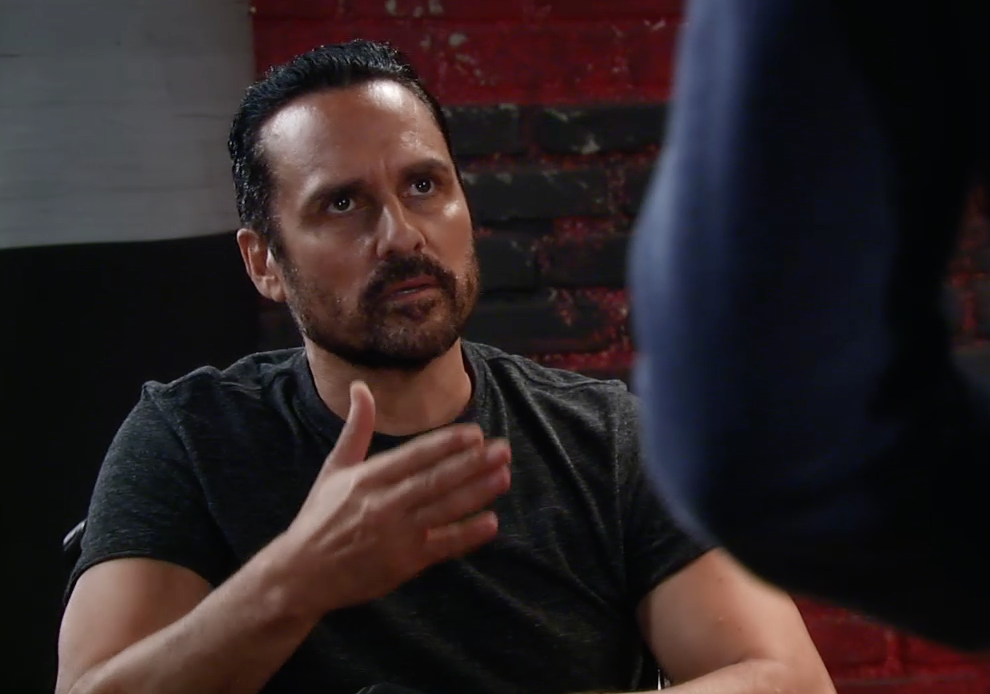 Epiphany and Sonny are gold. She doesn't want him to have any pity for himself. She made him go to the gym. Patrick walks in. Sonny wants to make good with him because he saved his life. Carly comes running in and tells Sonny Morgan is missing with Kiki and Kiki was the one that hit her.