"Patrick's gonna realize he was a placeholder Just someone between your legs until you could hop back on to Jason's motorcycle"
#

GH
HOLY HELLO...Liz said this!! wowwwww. That's why Sam throws water in her face. Then, Sam says Liz isn't Jason's equal, never has been never will be. Water thrown. They decide to play nice for Jason's sake and are "glad they are together"... Believe it or not.
Shawn is on with Hayden!! She tells him about Jason. She says she's 99.9% positive the bullet they took from my head didn't come from your gun.
Feta Platter?
Jason goes to Cassa Isle on a rope. LMAO. SO Mission Impossible. OMG Nikolas is there!! I had no idea. Surprised me. He's there to "see Helena' before she dies. NOT MY HELENA!!
They go in. She says she wants to "right her wrongs" and tell the truth. Then, Sam and Liz get brought in by the goons. (Pretty fast)
Liz, Nik, Sam and Jake all gather around her bed. She's going to (supposedly) tell all.
Stupid Franco is taking the fall for KIKI! UGH!! Morgan is all for it. Nina is confused because she knows Franco was home. Nate thinks she's covering for him. Nina figures out Franco is covering for Nina though.

Morgan is back to being Manic and ALL over the place. He wants Kiki to run away with him. *sigh* She says yes. thank you..go.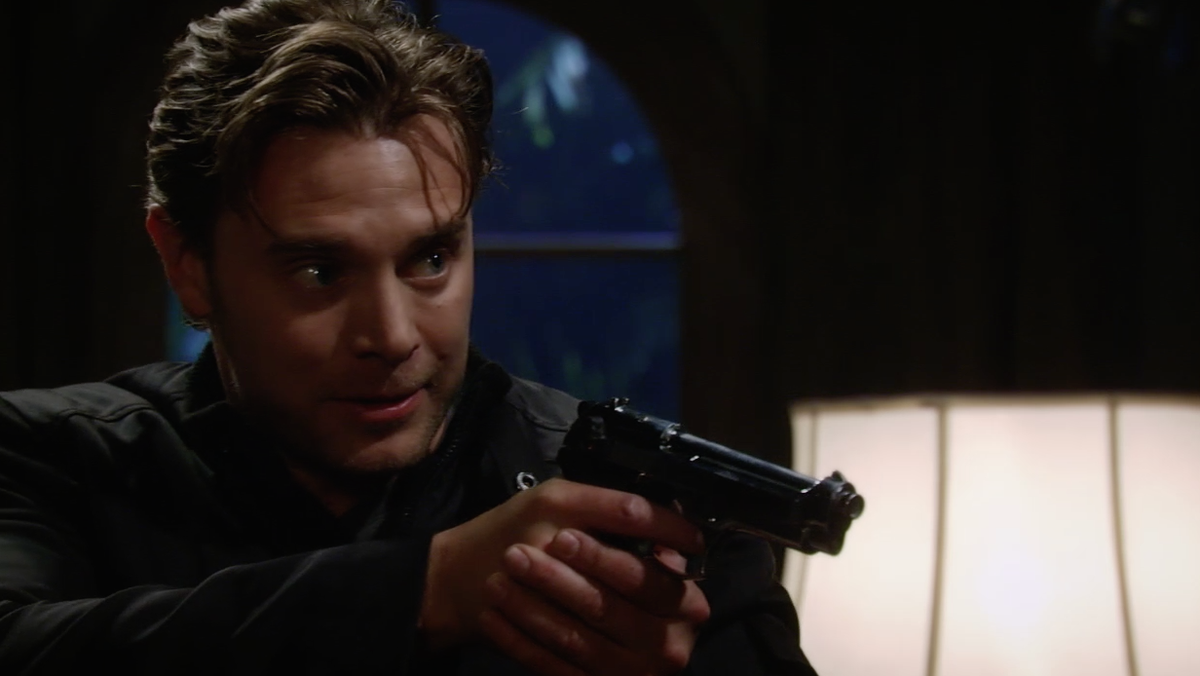 AND.
On the set at GH. Having a great time. Brings back many memorie
GREAT SHOW