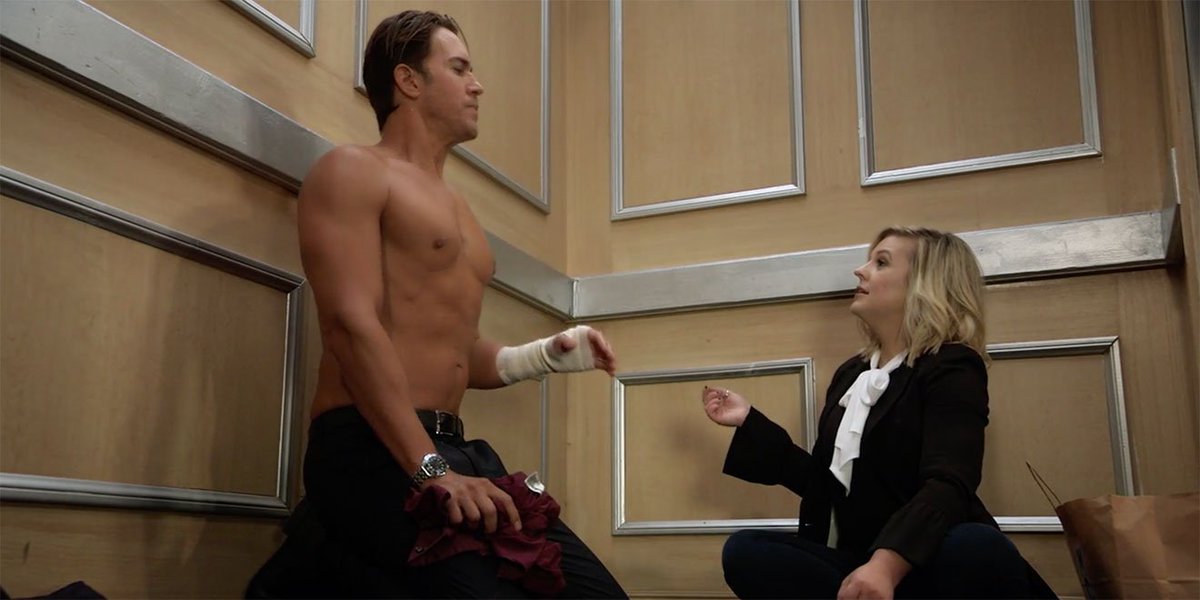 DO YOU LIKE ME NOW??
Is it Sunday SO SOON??!!! Goodness. I guess the week flew by! This week confused me in so many ways. It was also frustrating and had some of the best scenes shown in awhile. It also had Peter stripping in the elevator so... :throwsuphands: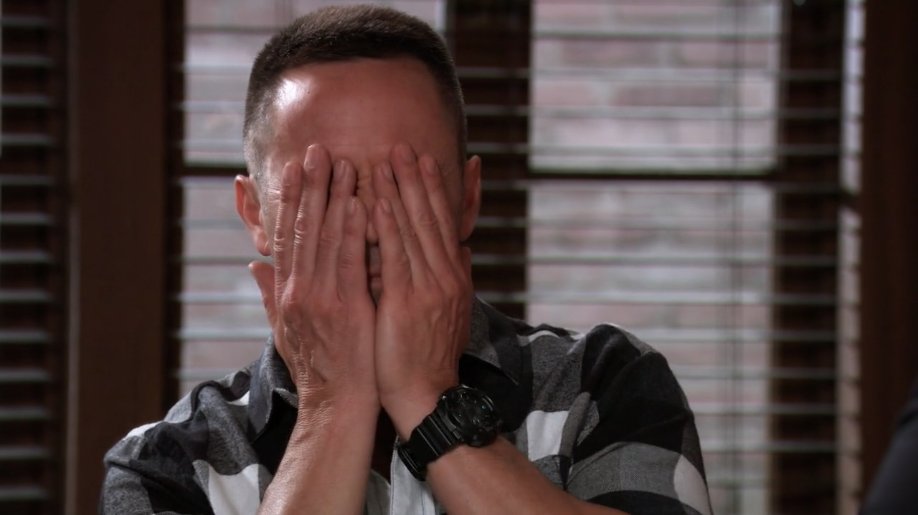 First I wear flannel...
Then I hire Kristina...
Now there's a body in the basement....
and I have to make that stupid chalk board for the specials,
Mob Life was so much easier.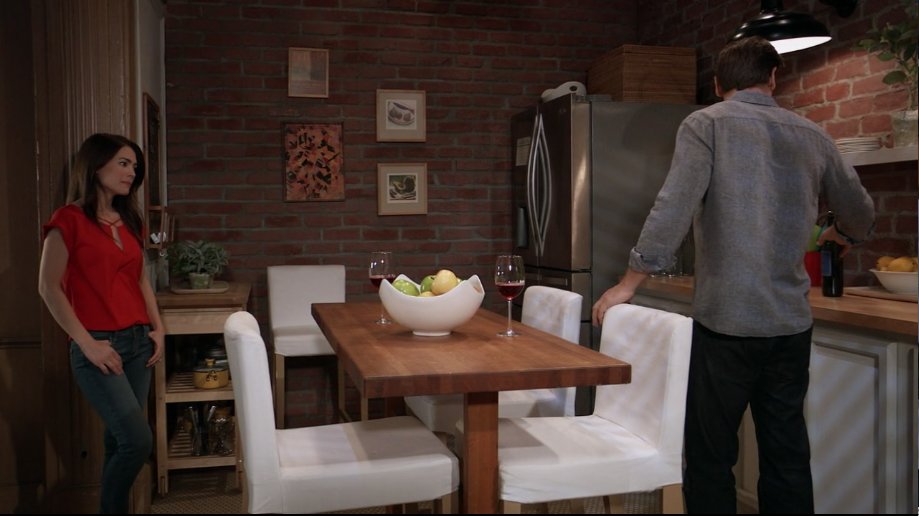 I know I have three boys but these white chairs are SO CUTE!!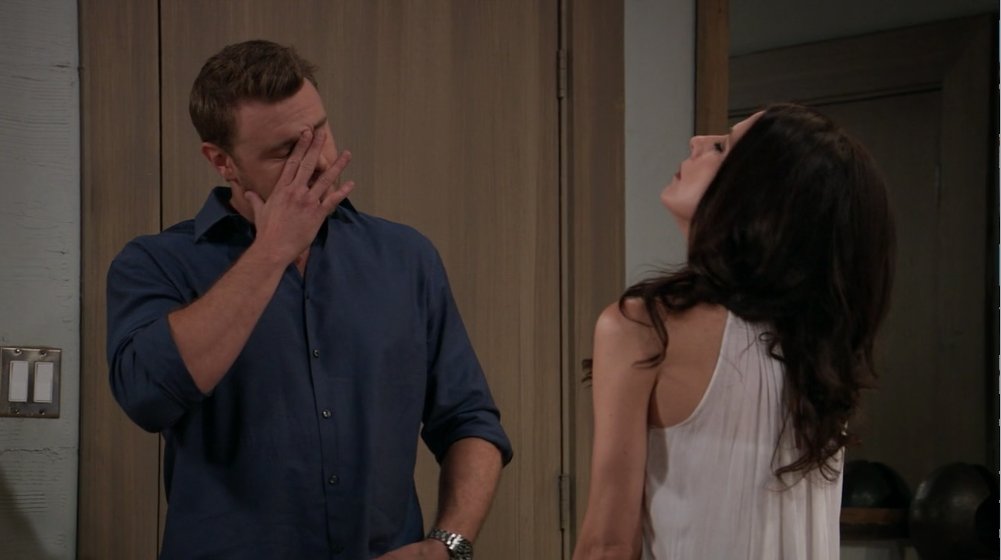 Ok, so why am I here again?
Oh my GOD, I don't know, one of you is here every other day.
Sorry but I think I have a kid here.
Probably.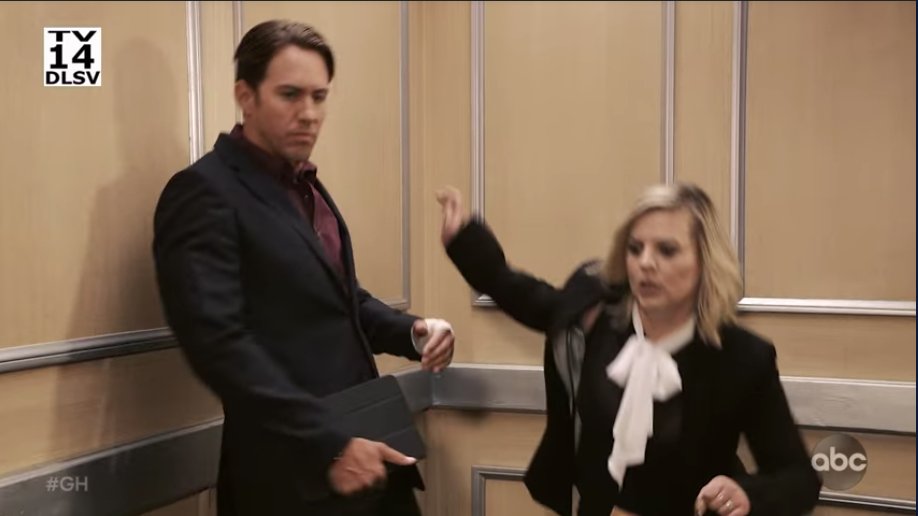 Wait...what is this??
Oh, it's ok, it's just the old Elevator stoppage routine
What's that?
You don't live around here do you?
Well, I am new.
Shut up and take off your shirt.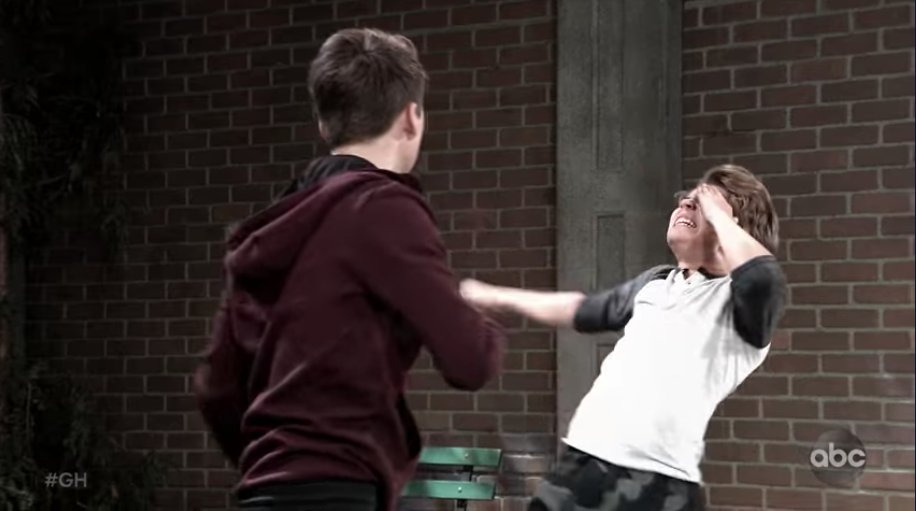 Did you KISS MY GIRL?
Yep.
OH My God, I'm going to sock you in the eye!
Where did you learn to do that?
Sonny's GYM!! Beware my golden hands!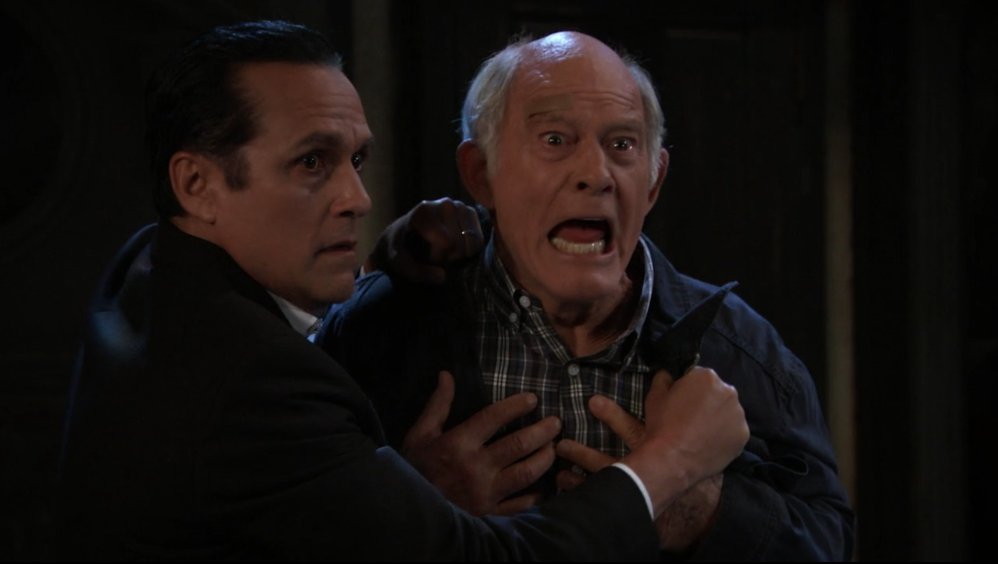 THE BODY! CROTON!! THE BONES!! THE HORROR! THE HUMANITY!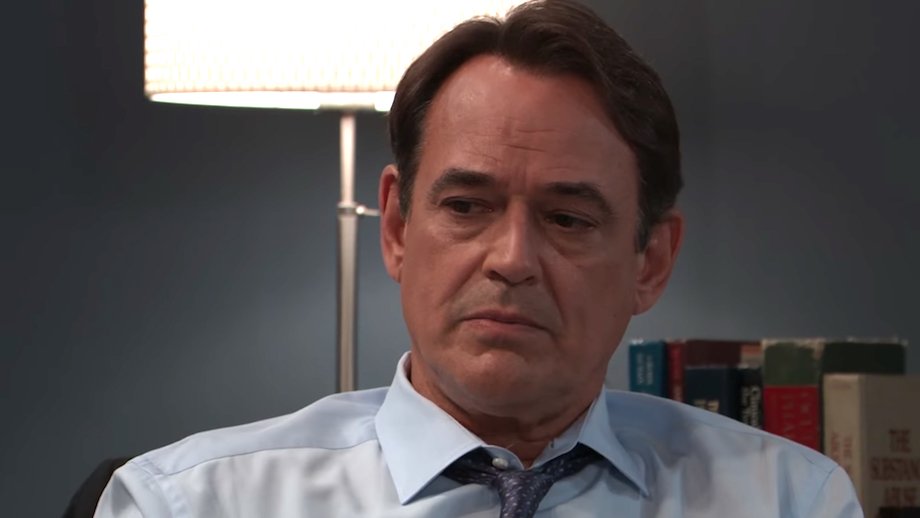 Twin..check
Psychopath/Sociopath..check
Huge backstory...check
Getting momentum going on this story... in process.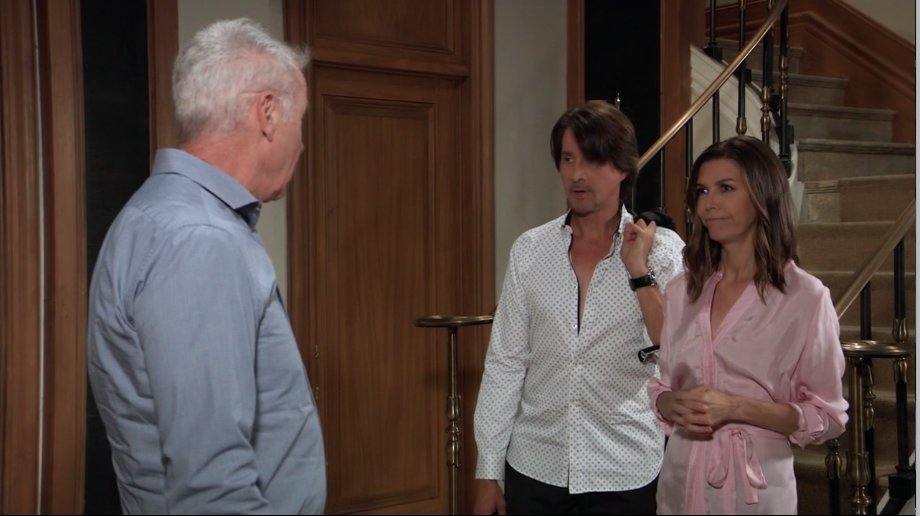 WELL....CRIKEY!! G'day !!

Let Us Discuss.


KRISTINA/BODY/BLOWIN' UP:

So... Kristina's back in town-- and she got a job lickety-split at Julian's. She steps right up and starts mixing some good cocktails just about the time Mike decides to blow up the basement where he moved the body. I know it's a catalyst for the end of Mike's story but dang. Now the whole body thing is leaking into the new DA who we KNOW is going to be the daughter of the dead guy.. and "will she take Sonny down"??!!! NO she won't. Maurice is doing a Lifetime movie soon so many he'll get shipped off for awhile until he gets pardoned. Valerie wasn't on again so.. that was a bummer.




MIKE:

Mike is all up in that Croton story but it really came to a head during the talk Carly and Sonny had with him on Friday. Beautiful and authentic dialog combined with great acting, really hit home for me. Mike realizing he has to do things now before he loses all sense of reality. Sonny realizes his Dad is slipping away. The body is still there but it's no longer the person you knew. The scenes were so powerful that I wish they could have done more stand alone episodes. The whole family could have come around. Interrupting it with nonsense just cheapened it all, imo.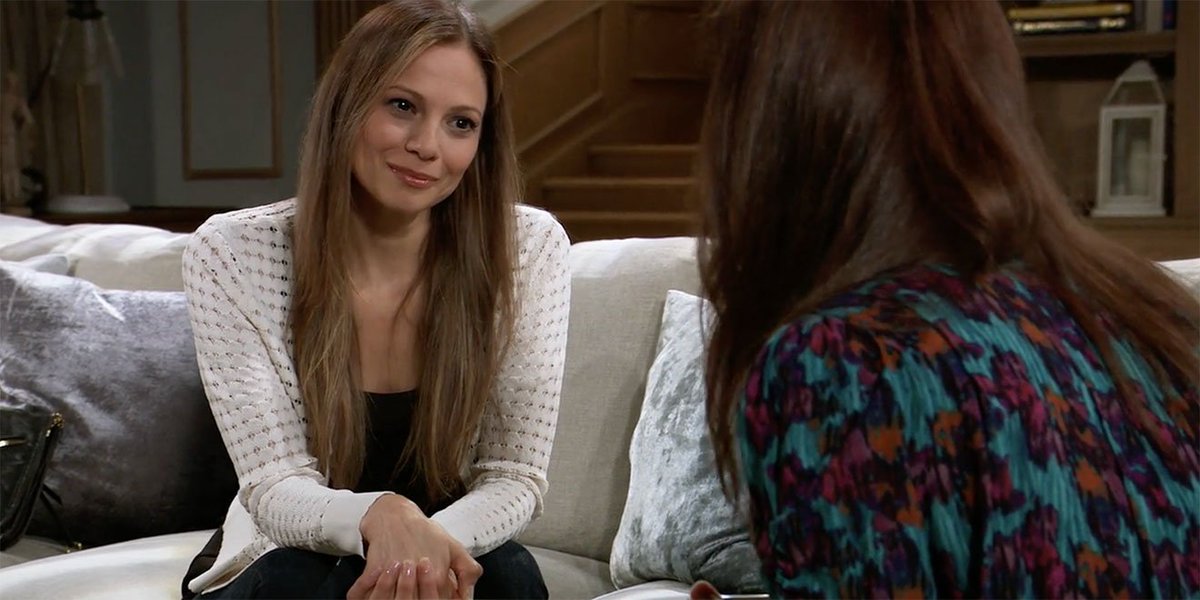 OSCAR'S CANCER

: Oh, Elizabeth... "I'm the only one that can tell anyone about this. Not even Oscar knows"!! Ugh.. I'm not sure the reason we are going in this direction. WHY? Cam's finally SORA'd and it could be a great bad-boy-good boy triangle with Joss. Instead I have to sit through Kim getting pissed at people for 'telling the secret'. sigh.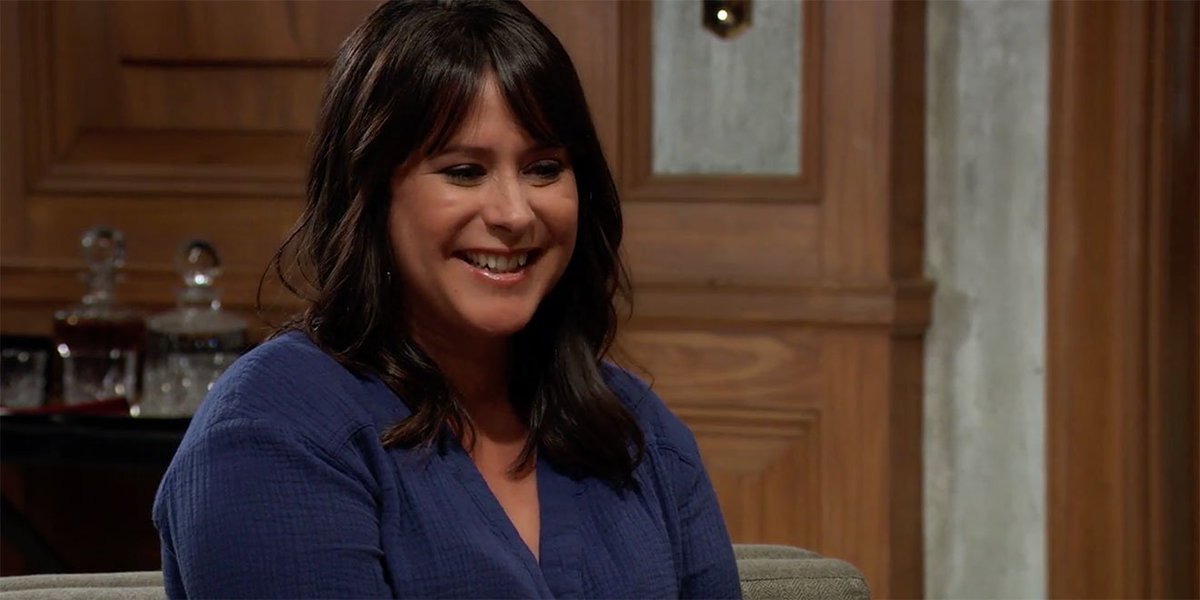 ROBIN:

It's not a 'story' but it's part of that PETER-story that seems to be making me insane. She's there to see her Mom and we actually got Robert, Anna and she in the same room for 3 minutes together!! Anyway, Robin goes to talk to... (sad horn) Peter about being half siblings. It's also apparent that Peter and Maxie are going to be 'an item"--whether or not Lulu's in that mix, we shall have to see.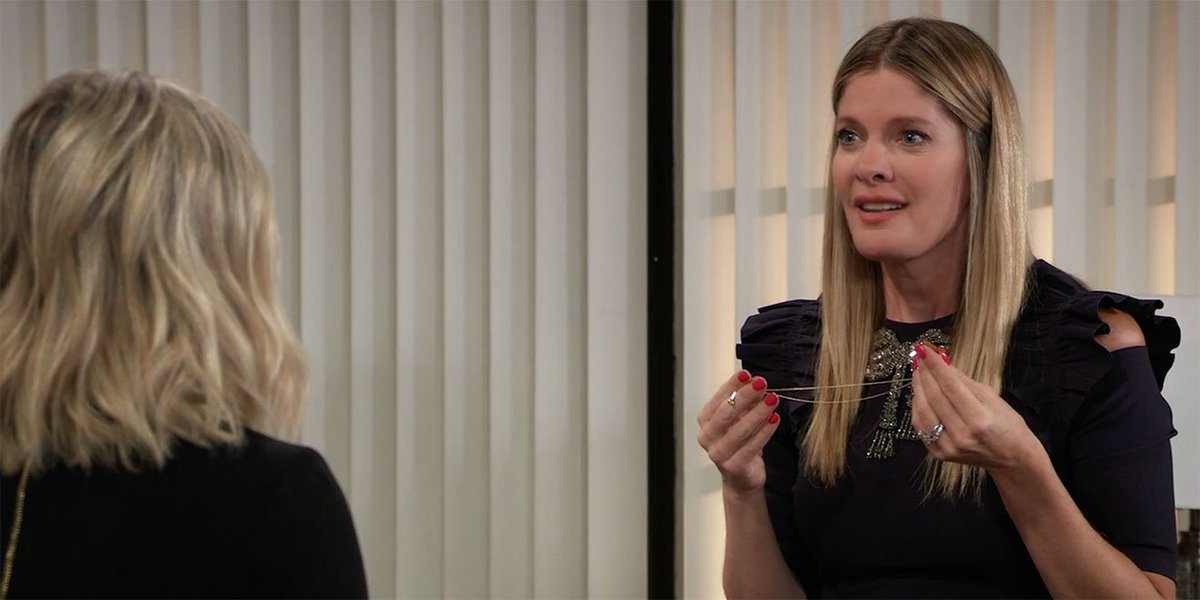 NINA'S BABY:

Why can't I get into this story? There's just been too many 'long lost kids' on this show. If it's Kiki, I guess I'll like the Ava/Nina stuff-- but...meh. The kid will be all "I love my mom but want to know my bio mom...but do I"?? The bio mom will be all: I WAS ROBBED OF YEARS!! The "adoptive mom" will be all I was giving that baby a better life! -- push pull. Plus, Silas is dead--so that factor is out. Just seems boring to me. You know it's going to take forever. Poor Curtis is on the case so--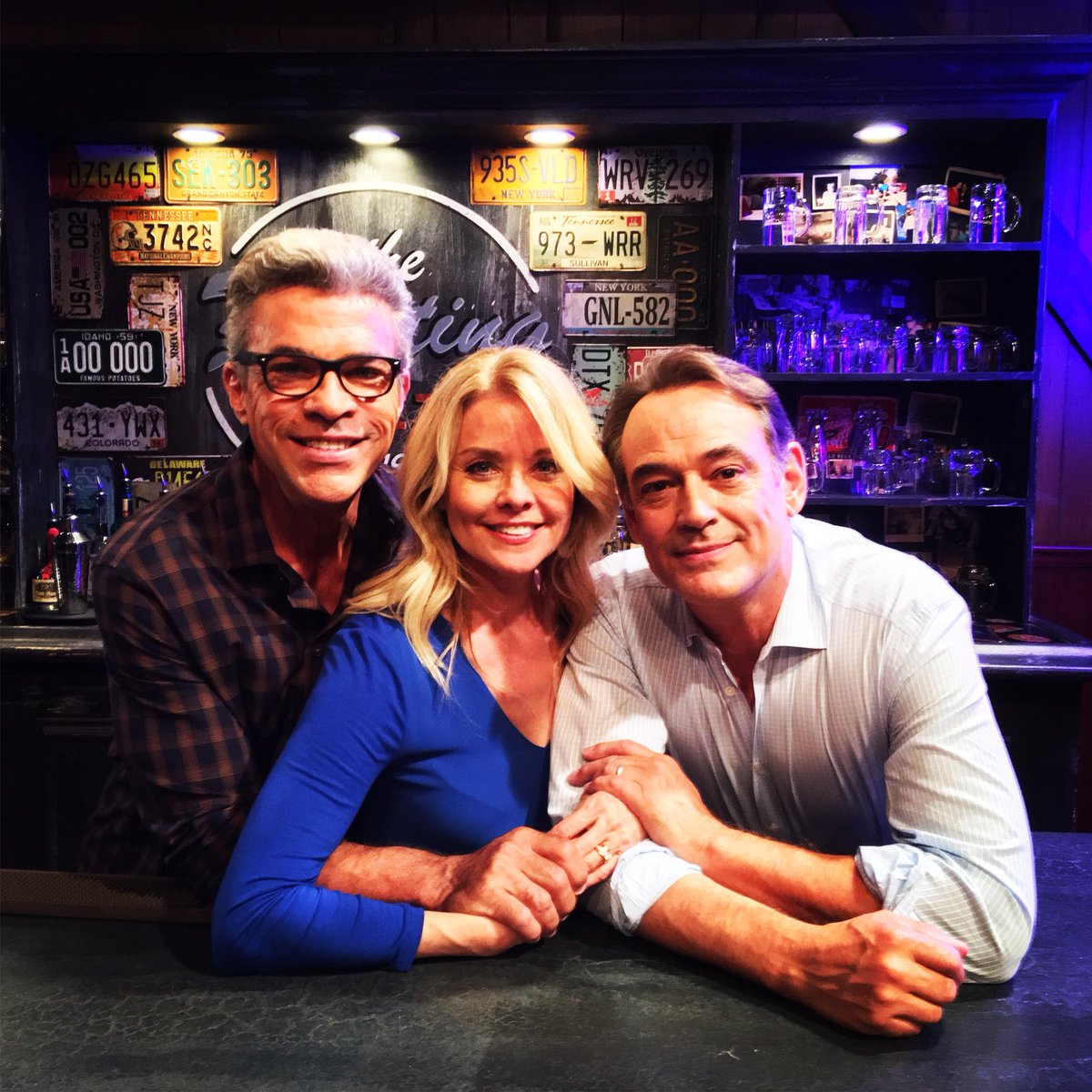 RYAN CHAMBERLAIN:

I'm excited about this yes, but still waiting for it go pick up the pace. I like things moving along and having Ryan sit in his office most of the week, looking at pics of Felicia. Meh. Next week Franco is with him--that should be awesome. JL also posted this picture on Twitter with Mac and Felicia!!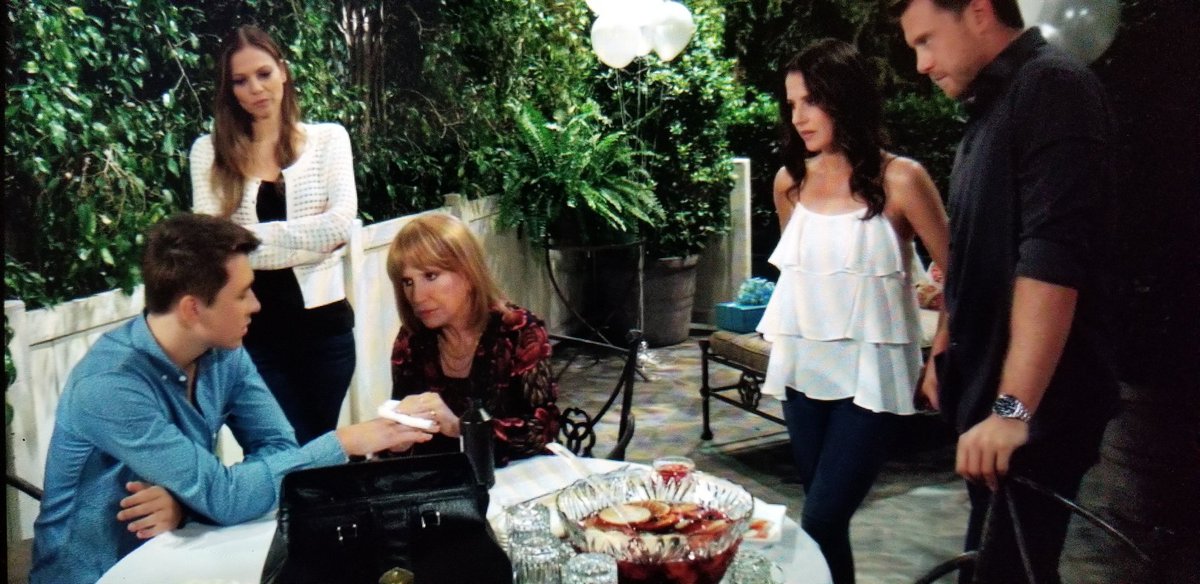 WHY OH WHY of the WEEK

: Drew's birthday. First of all -- white balloons and punch? I'm sorry but I was thinking it must be some kind of shower for someone. So...they give him a 'party' and 3 people besides Monica show up? LOL...okayyy, couldn't even trot out Ned and Olivia? Danny was at soccer and Scout was sleeping. Oh, and if you're wondering, Jason changed his birthday to when he became "Jason Morgan". That's why no one mentioned him. This was just a bizarre thing.



WELCOME OF THE WEEK:

Hi New Jordan! She seems good--but we've only watched the interaction with DA so far. And what is WITH that white orb behind her? hmmmm..




PROP OF THE WEEK:

This is pretty self-explanatory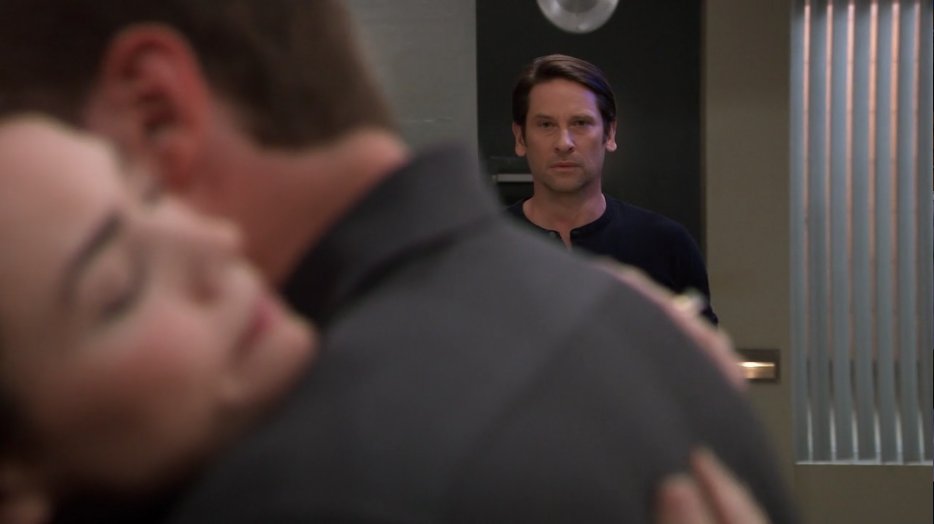 FACE OF THE WEEK:

Giggle.
I could sit here and tell you what I'd do to help GH or make it better but I do that every week and it's like screaming into the void. I need the whole set up to change and the narrative to flow between stories. I don't want to see 2 people in a room or at The Metro just going on an on. Now this Oscar thing is starting up and I feel like everything is getting pushed aside. I have barely mentioned the stupid Cassandra story because it's just infuriating beyond belief. Peter gave us the lead of "there are more patients"..and....and....??? Now Nina's looking for her Coma-kid. Where are Drew's memories? How long has that been langushing? Is DA chick going to use that flash drive or what? Hey, Laura's coming back, right?
Some binge news! I'm on episode 4 of Castle Rock (Hulu) and if you're a Stephen King fan, get on it!! Wow..SO many easter eggs in there--every episode has about 10 references to King books. Creepy good. I finished Sharp Objects (HBO) and the performances were stellar. I thought the story was pretty formulaic but all in all a good watch. Better Call Saul is on AMC and it has been spectacular. I always forget to mention the show because I think of it as an extension of Breaking Bad. It's come out in it's own right though and will go down as one of the best series ever.
That's all I have!! Are you watching anything good? I need to watch Season 2 of Ozark and I haven't even thought about Orange Is the New Black! TV is so good now, I can't keep up.
Hope you're out of harm's way of the rain/storm. Thinking of those in the Carolinas.