Just ignore that last post down there!! I made it home by 2:30 so I'll jump into the show. The rest of the week still looks like crap but at least I can catch some of today.

If you wonder why I don't post later in the evening, it's because if I don't watch the show live, I can't deal with watching them later the same day. I don't know why--it's some kind of OCD with GH lol. I CAN binge really late at night or before Sunday Surgery. Go figure. I think because the evening is for doing things around the house and being on the computer so much isn't my thing.
Um, Curtis is telling some chick she might be Nina's kid? I missed how he found her? Is he going to ask all the women in PC if they'll take a DNA test?? How did they figure out she's in PC?? Could Britt be her kid? Hmmm or is she too old?
OK so I came into Franco and Liz talking about Oscar's cancer. Franco: "Poor Drew"-- and he remembers about talking to Drew and saying "Thank god teenagers grow old" ... WHOOPS.
Cam and Oscar 'make up'. Sam and Drew talk about Kim and her not telling Oscar. And I CAN'T HEAR KEMO-- as per usual. Today I could hear BM but she was retrograde LOW DECIBEL !!
Kim and Julian Flannel Shirt. He got Hamilton Tickets-- It IS coming to Buffalo so that's right. BUT! These tickets are for April 17th-- bloop! Oscar might be ...well..not here! Kim wants to focus on the 'here and now". Which to Julian means sex...
Nina and Anna..Nina tells Anna that her mom died and left her something that might be telling her that her baby is alive. I love Michelle Stafford. She and Finola are gold in this scene.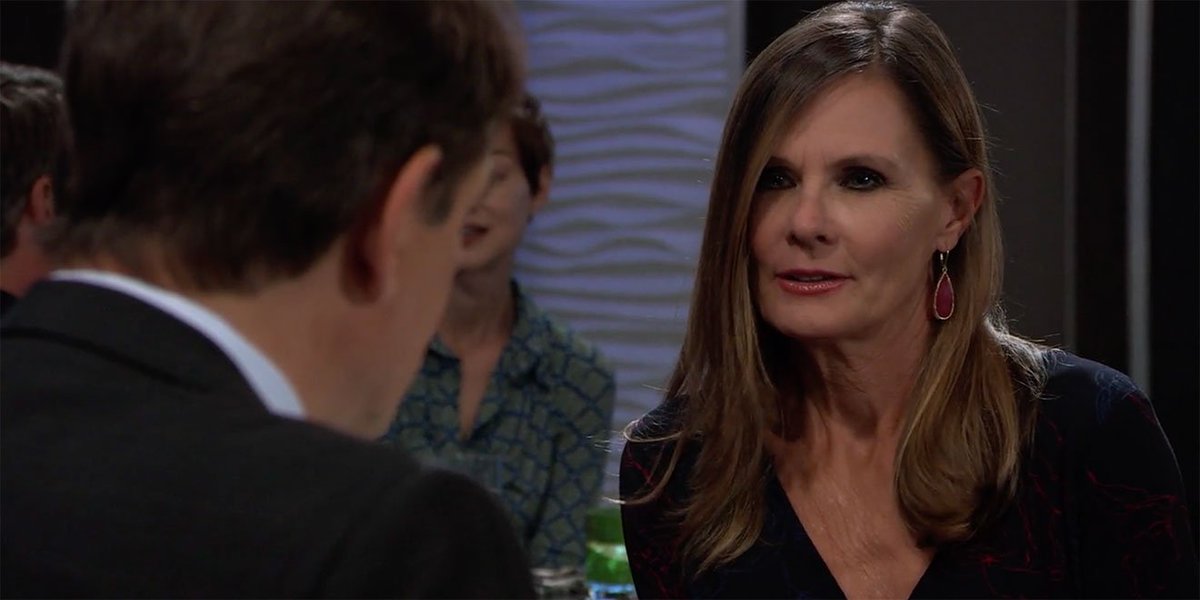 Lucy and Ryan!! I missed most of it... OH I love these two! Remember the lighthouse??? I still kinda miss Port Charles. Maxie comes to talk to Ryan about the article-- Ryan thinks he should talk to Felicia. BRauauauahahahha. So, Maxie and Lucy are going to get RYAN to counsel FELICIA!! OMG. Yes.
END: Ok, so Franco knows about the tumor, right ? He calls Drew to tell him he's sorry--Cam is coming in and overhears it. Then Franco goes upstairs but he left the computer open to the PORT CHARLES BRAIN TUMOR PAGE! ahahahaa.