Here's the run down:
Stella/Jordan--Metro
Curtis/Valentin--Docks
Jules/Brad....and then Nina/Charlotte-- Charlie's Bar
Carly and St. Jaysus--CaSon's House
Oscar/Drew/Kim--GH
Brad is all upset and thinks he'll have to tell Lucas about Wiley.
Nina and Charlotte: Why don't you love PAPA anymore, Nina!!?
Stella and Jordan talk about the counseling session. Hell, they have a whole bottle of wine. Jordy wants to 'reset' the relationship and said she was sorry for her part in the session. Stella said "You want me to forget you killed Thomas"!! NuJordan is pretty stone faced. EESH. That was bad... oy. Bad scene there--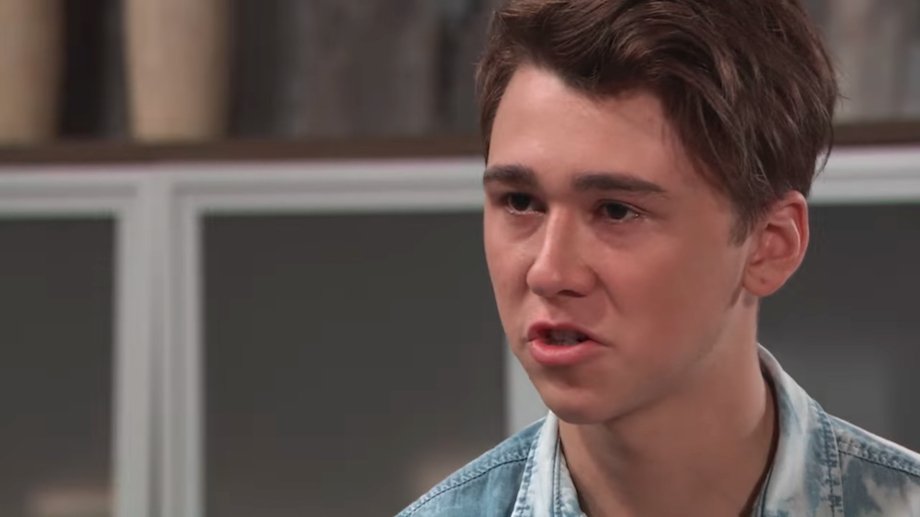 Oscar is crying over his tumor. Then he's yelling at Mommy. Kind of yelling. Wow.. not going well here. Dialog is off.. especially for a kid just finding out this news. And .. well.. I'm saying it. Acting. not up to par.
SO, INTERRUPTUS of GH with the Bill Cosby Sentencing.
Back to GH:
Jason and Carly: RECONNING THE ENTIRE BODY IN CROTON MESS. Which, btw I proved Sonny said he did't KILL HIM-- he just moved the body with my You Tube clip but..whatever. I guess it's more drama if he killed him. So he murdered a guy in cold blood because someone else told him to so he could be a big man. Welp, if the DA doesn't win on this one, GH is really messed up.
Carly tells Jason about Wiley having the same heart condition as Michael when he was a baby and Michael walks in. He has cookies from Kelly's. Jason was cute saying no to having any. Michael: You know you want one. Jason: NO NO I DON'T. It was the ONLY fun part of today.
Nina overhears Brad say he may lose Wiley. She doesn't really care.
SO.. I'm saying it. The tumor dialog today was just awful. Oscar's reaction? Not believable.
Nope. Sorry.