Laura and Sonny. Now I love Maurice and Genie but... Laura all of a sudden all smooshy with Sonny?
Oh well, in the spirit of Turkey Day I am rolling with it!
Lante are getting married. I forgot they were divorced !! Laura shows up-- Kevin is there, Maxie and Nate. They have the ceremony. I guess Lucas/Brad are just not going to be mentioned!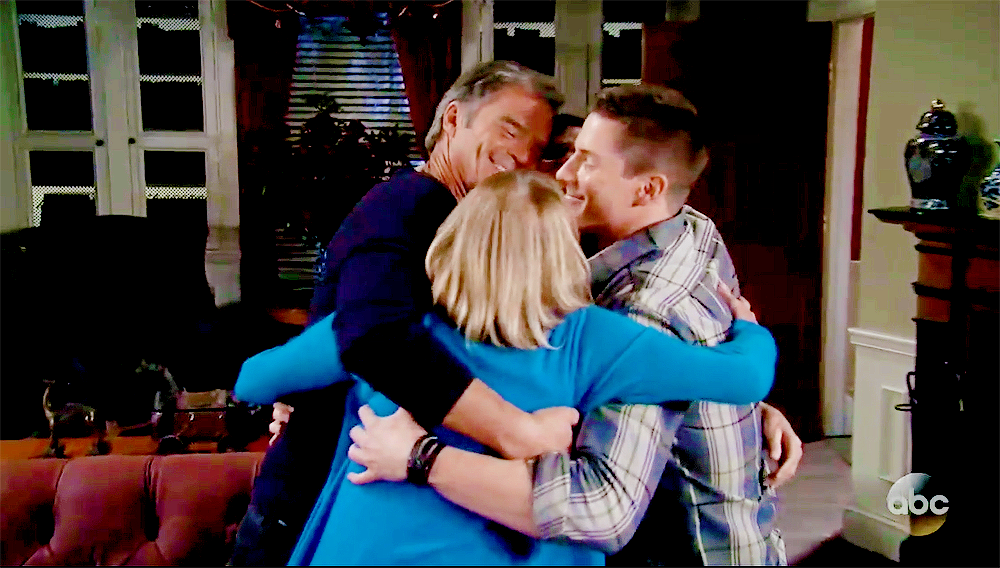 pizza!
Ok... So I love that Tracey got everyone together!! Yeah Tracey. NED needs to be on the show. They sit down to eat it. They were going to have Turkey but cook soaked it in Finn's "Bacteria" instead of Brine that was in the fridge.
Carly's house. I think that everyone should have come together for Thanksgiving at Sonny's since he's on an ankle bracelet. But..you know, GH.
OMG Nell is SUCH A WORM isn't she? LOL
Olivia comes over, thinking Carly would be gone to Sonny's. She's saying Carly should go back to him.
Sonny's drinking in the dark. Of course, my celebration has to be ruined by his angst. He calls Carly but Nell picks up the phone. She then sees Carly and Jax hugging.

NELL goes over to Sonny's..he's drunk as a Skunk. UT OHhhhh. Nell tells him that she saw Carly and Jax kissing. He get M-A-D.
Julian and Alexis. She's just drinking them down. So's he. They banter. Alexis asks Jules not to tell Sam about her drinking. At the end, she runs over Julian. She meant to put the car in reverse and she put it in drive.