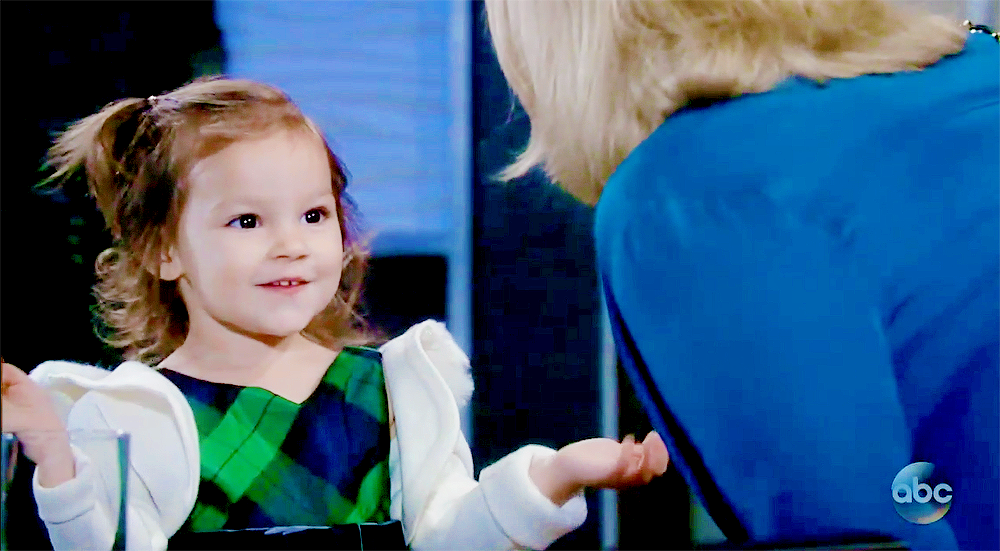 HAPPY TURKEY DAY!
I am thankful for: The Q Thanksgiving, even if there were only 4 of them there, the Davis Girls at home, adorable Avery and all of you! We only had three days of show this week so let's get to it.
I'm eating all the left overs and feel so FULL---oy. They just never end. I need to go work out more and more!!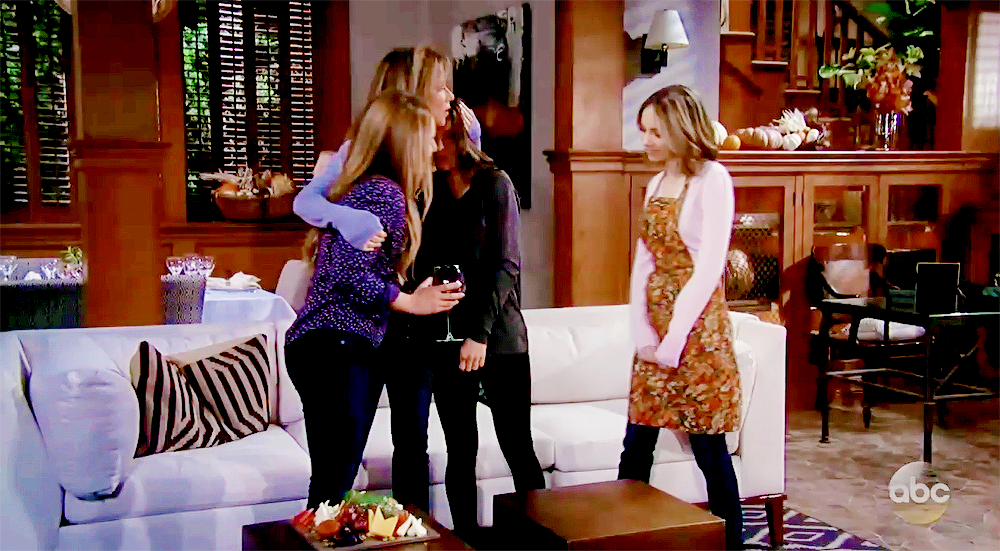 Ah, the Davis girls... Sam, Alexis, Molly and Kristina. Then, weirdly, Jordan, Maddox and TJ show up! TJ brought Curtis? Yes, he did. To Alexis' house even though she doesn't know him but what the heck! The whole entire show was about one thing: watching Alexis watch everyone else drink. It became quite comical. Suddenly the Davis house has a giant drink cart! Everyone brings wine! Maddox even brings makings for "the Godfather Cocktail" ! (nod to ??) It was pretty stupid to have Krissy and Sam not be cognizant of the fact that Alexis was trying not to drink, but hey, plot point.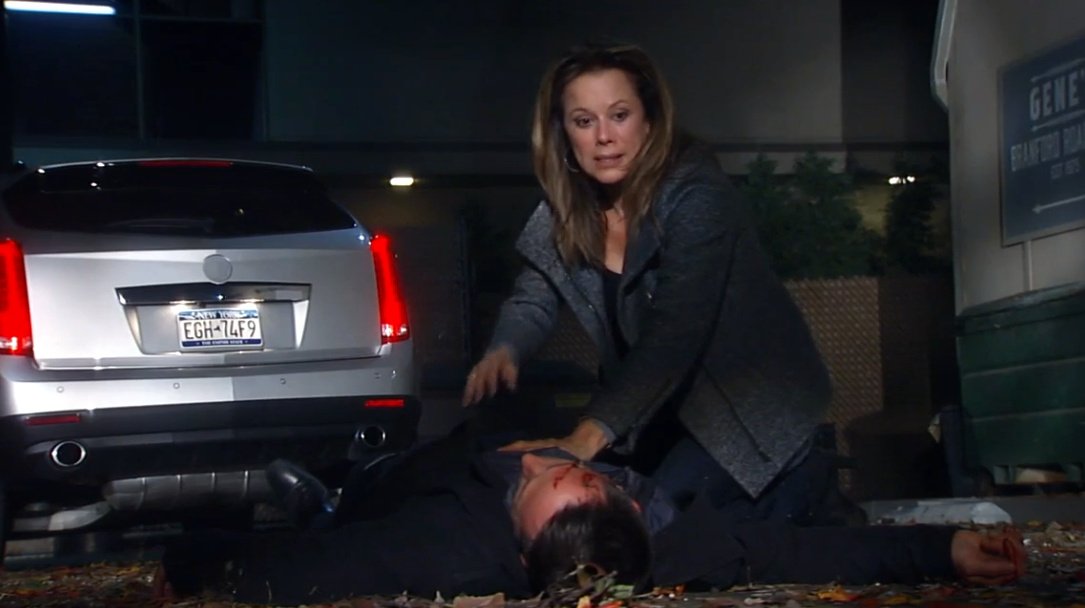 Alexis can't take it anymore, makes up an excuse and fleas to our newest bar set to have some vodkas. BUT! Guess who is also there? Can you guess? Julian! Yep... they have a tete-a-tete and she ends up leaving and well..runs him over. Whoops. Since she's just gotten a 2nd chance on her license to practice law, we knew something would have to go wrong. I'm also wondering if it's to start the whole "I forgive and love you Jules" story line. Which I will not get into now-- I will wait until it comes full bloom. THEN, I'll have a hell of a lot to write!

I'm also wondering if these current writers know of Alexis' driving history or what? I mean, pretty stupid if they DO because having her run over yet another person is just nonsense. If they don't, shame on them.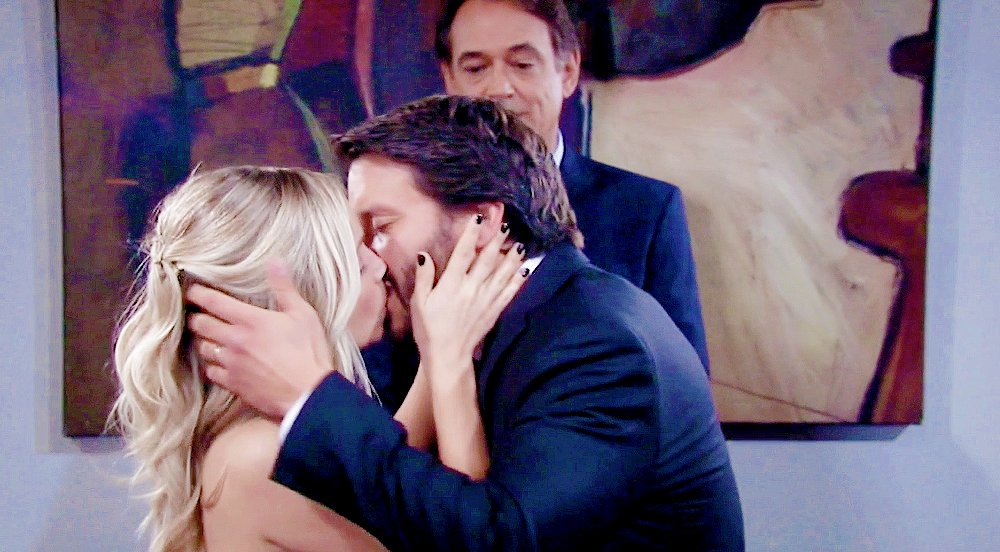 Lante got married which I found hilarious since I didn't know they were divorced. LOL.. that's how long that lasted. Lante has been so choppy and on again off again, I just don't keep an interest. They also play fast and loose with Rocco. He was like 3 on Halloween and looks 6 now. Geesh! Oh, Olivia shows up and "Leo's asleep in the car"? So, forget about him. I also wish Bobbie was there and Brad and Lucas (haahaha..oh I'm so hopeful!!).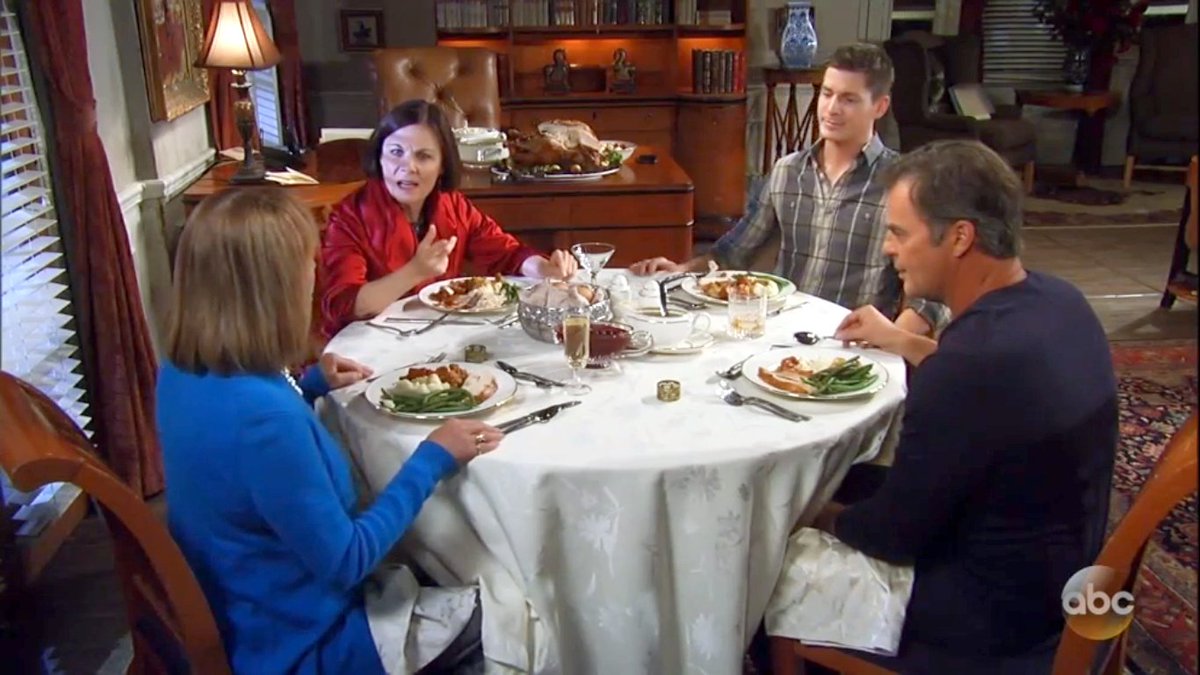 Thank goodnesss for the Qs and the fact they got WK back to play Ned for a hot minute. Sad to see how little the table is but Michael's at Carly's and Sabrina is dead so...? Just rack up another tiny Quartermaine feast. God forbid if Monica or Tracy get love interests. And I guess Finn couldn't come downstairs? Oh well. I'll shut it and enjoy what we saw. I did like how they got to the pizza this year: Cook accidentally put Finn's bacteria stuff on the turkey to brine. Pizza it was!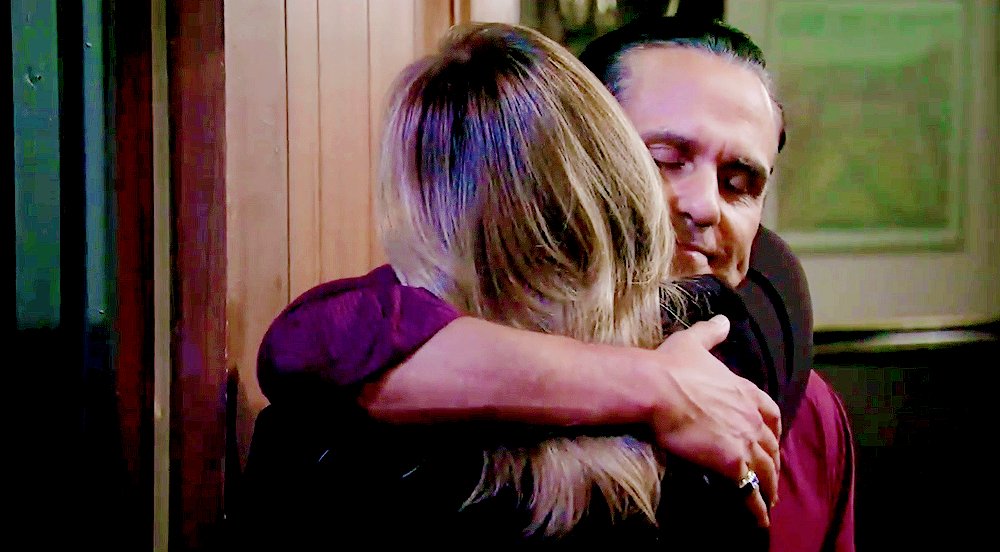 Laura and Sonny. Nice scene because I like Maurice and Genie but a bit strange given their history. I don't think the writers much care about history however so... just let it roll.
YOU Should KNOW: Scotty switched pills with Lucy after they had sex. So, if they are ever tested, they will show up as his meds. Scott had a contact in the pharmaceutical company. So-- there ya go.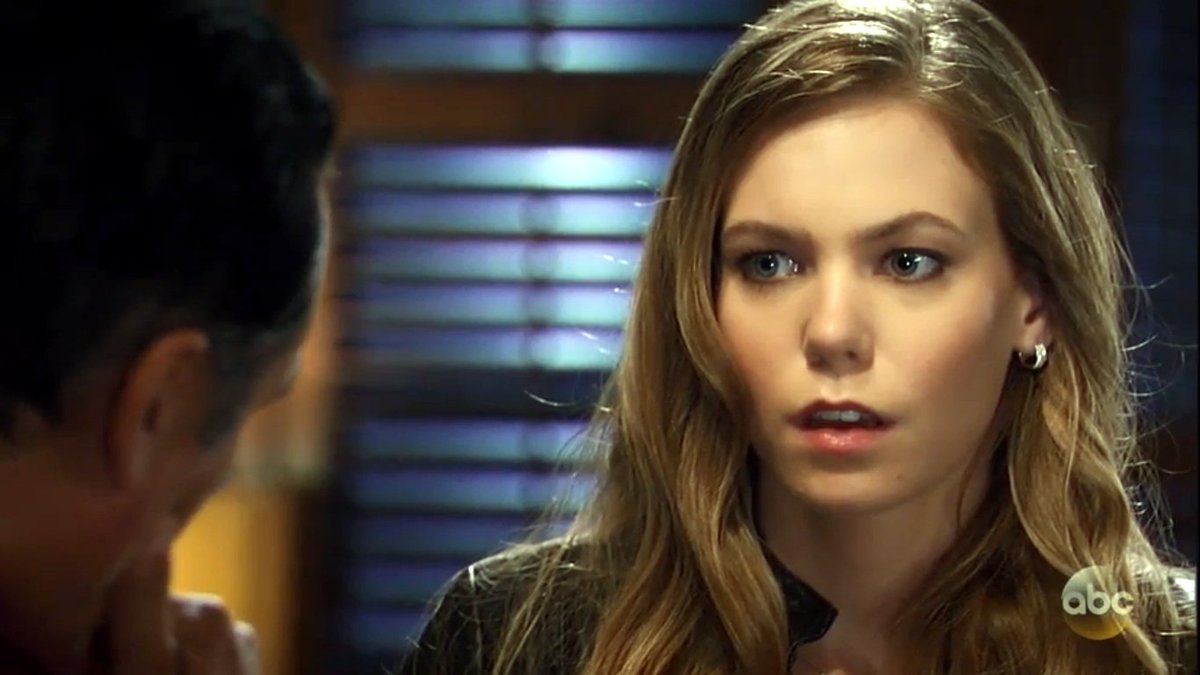 The worst part of the week? Worm-Nell who is doing all she can to be a pain in the ass. She ran over to Sonny's to tell him Carly was kissing Jax. Sonny's drunk and I am hoping it doesn't lead to S-E-X . Jax hasn't dropped that second bomb about her yet, but I bet she's Carly's. Carly could have given birth to her right before she moved to PC from Florida. Whatever it is, Nell is on my last damn nerve. (and not in a "love to hate" way).
PS Spoiler Alert: (Stop reading if you don't want to know)...Sonny wakes up with naked Nell next to him. Now did she fake the sex since he can't remember? Or will she have really slept with him? Welp. Just hope her ovaries aren't working because you know Sonny Sperm.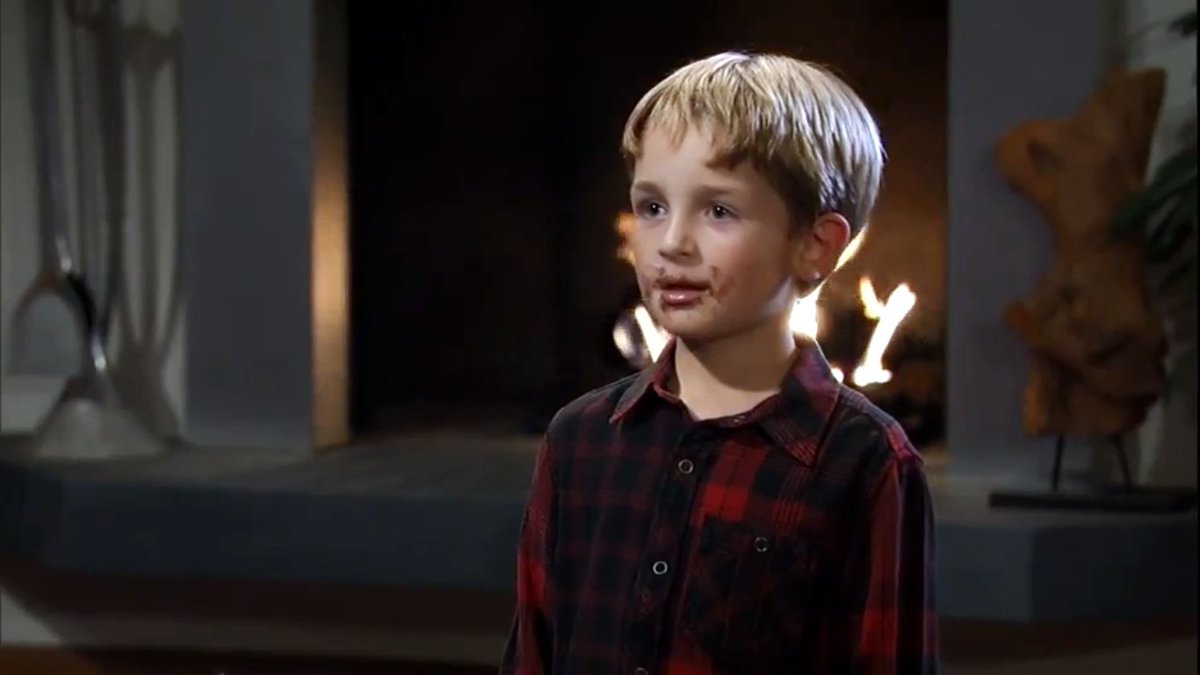 FASTEST SORA EVER

: Good GOD! Rocco was JUST on this Halloween as like a toddler and what? He's suddenly this big??? I guess if Charlotte is going to be Lulu's they'd better age this kid, right?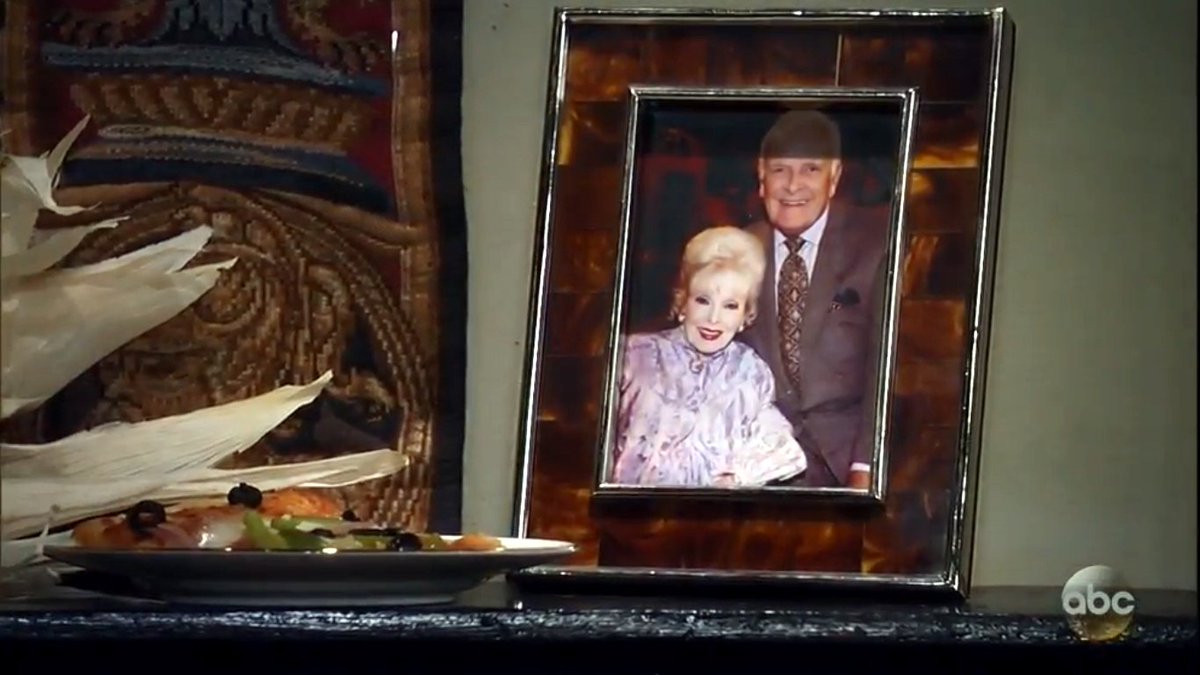 PROP OF THE WEEK:

Our Lila and Edward. Ned 'gave' them a slice o' pizza!!

That's the 'week' that was. Hope you had a good Thanksgiving and are still full and happy. I sure am. I am trying to think of what I am looking forward to on the show and there's not much. I have to be honest and it's getting tough to tune in. Returning Rapist? Dying woman who we know isn't going to die? Man run over by a car? Meanie Cassadine? Girl may or many not have sexed up Sonny? Nah... not really intriguing to me.
Just finished The Crown--now there's a great 'soap'!!