Sam brought it to Alexis' house...she didn't bring Jason. He wanted to watch football. I don't care. BYE.
Alexis may be able to get her law license back IF SHE BEHAVES herself. LOL you know she won't. Everyone is drinking wine but her. That's not fair. They shouldn't drink either (for now) Then Maddox and Jordan come in and bring MORE booze. Then TJ brings Curtis and Julian texts Alexis that he misses her.
She focus' on everyone drinking..and they are drinking A LOT.
She makes a run for it to get "whipped cream.
Julian is at the newest dive bar and meets some guy about turning the hospital into condos. They mention a "she" (Helena or Olivia Jerome?? Hmmmmmm?) Julian drinks.
OF course it's the same bar Alexis goes into to have a vodka.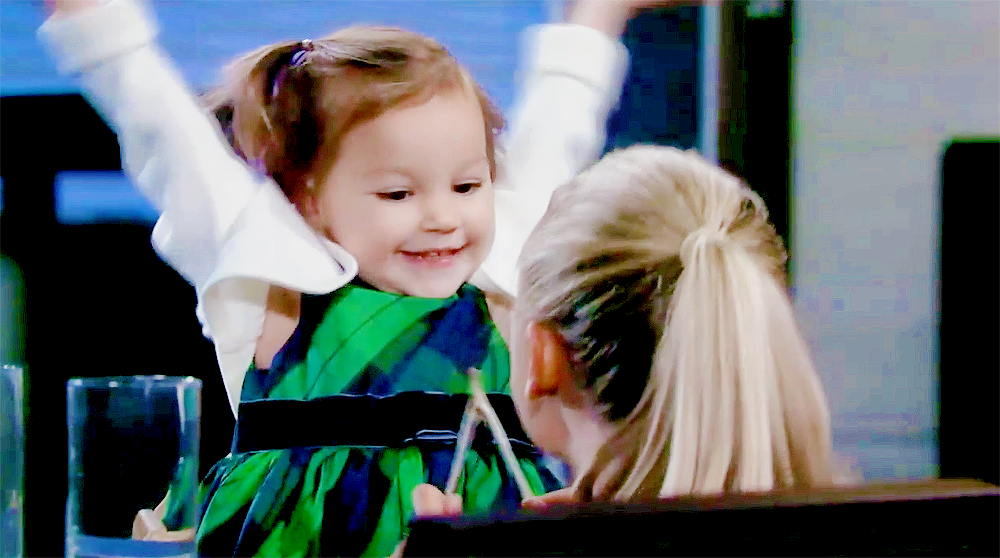 Avery was on with Ava and Kiki ..OMG YOU HAVE TO WATCH just for that adorable girl! She's so good!! LOL She and Kiki were going to do the wishbone.
TJ is working at Kelly's?? HUH? WOW...ok then! He's doling out Pies. He invites Curtis to Turkey day even tho Maddox is going.

Scotty and Lucy are together-- she thinks he was trying to break into her house. BUT She brought them with her. She locked them in the safe while they had sex. Whoops. Scotty says he got the pills not the bottle ? He put the REAL lithium pills in there so if they are tested, they will come back clean.