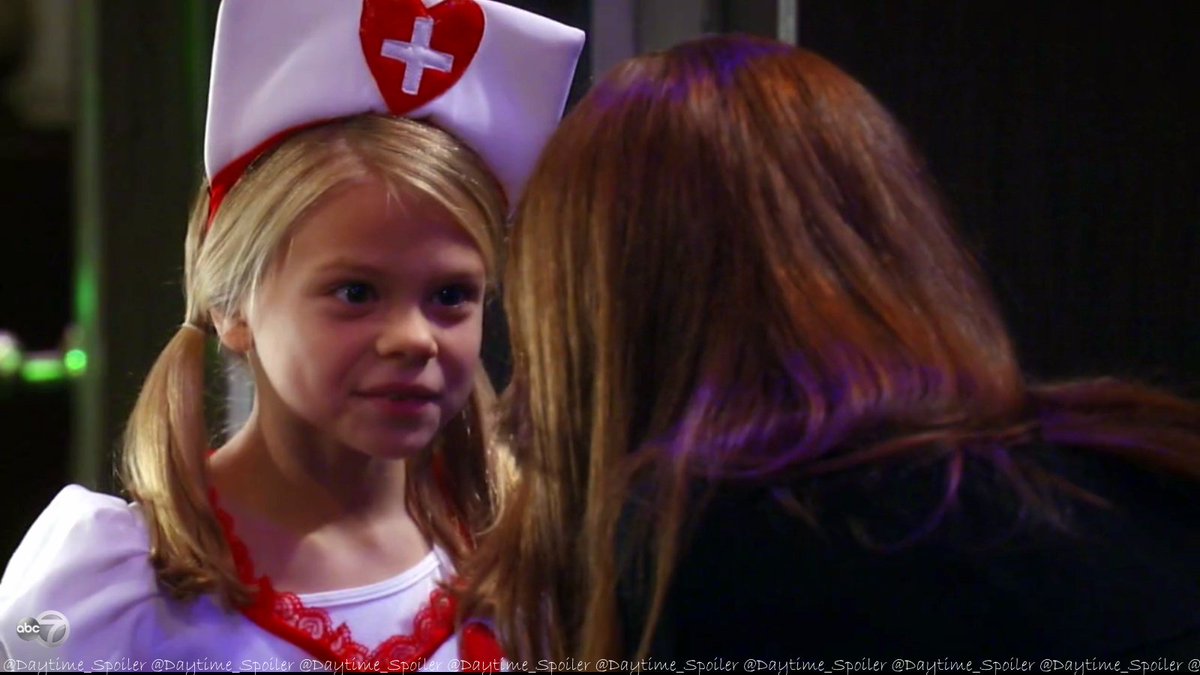 Papa can you find me....in this nurses' costume??
Yep. I'm turning GH into a Yentl musical. I can see it now: Charlotte stands alone on the parapet of Wyndemere and belts it out PAPA can you HEAR ME????
Why? because this kid has had more Dads in 2 weeks than some screaming woman on Maury Povich looking for her Who's the Daddy. Cripes. (that's a new word because I've said almost all the expletives I can think of for this show).
Shall we begin? I'm having EGGS in honor of Lulu. Why? Oh you'll see why. Her name is Daphne.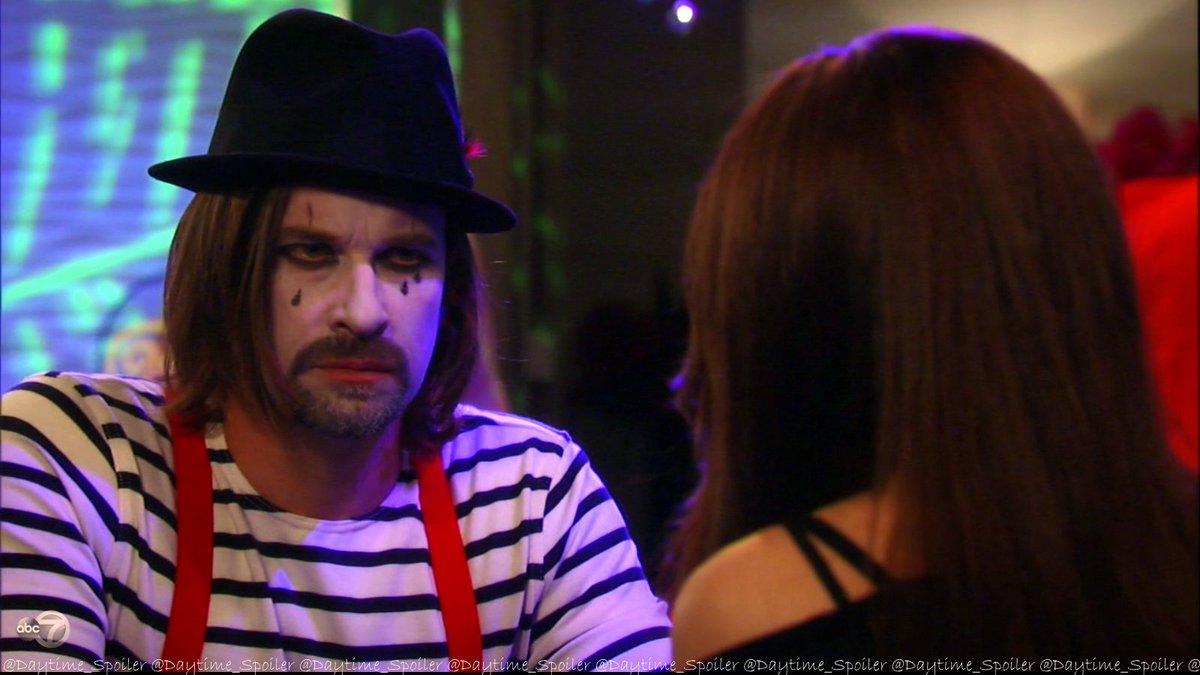 I watched GH on and off this week so if I miss key ingredients forgive me. Those that are faithful and watch daily will know to fill in the blanks and everyone else? Well, I'll give you the important bits.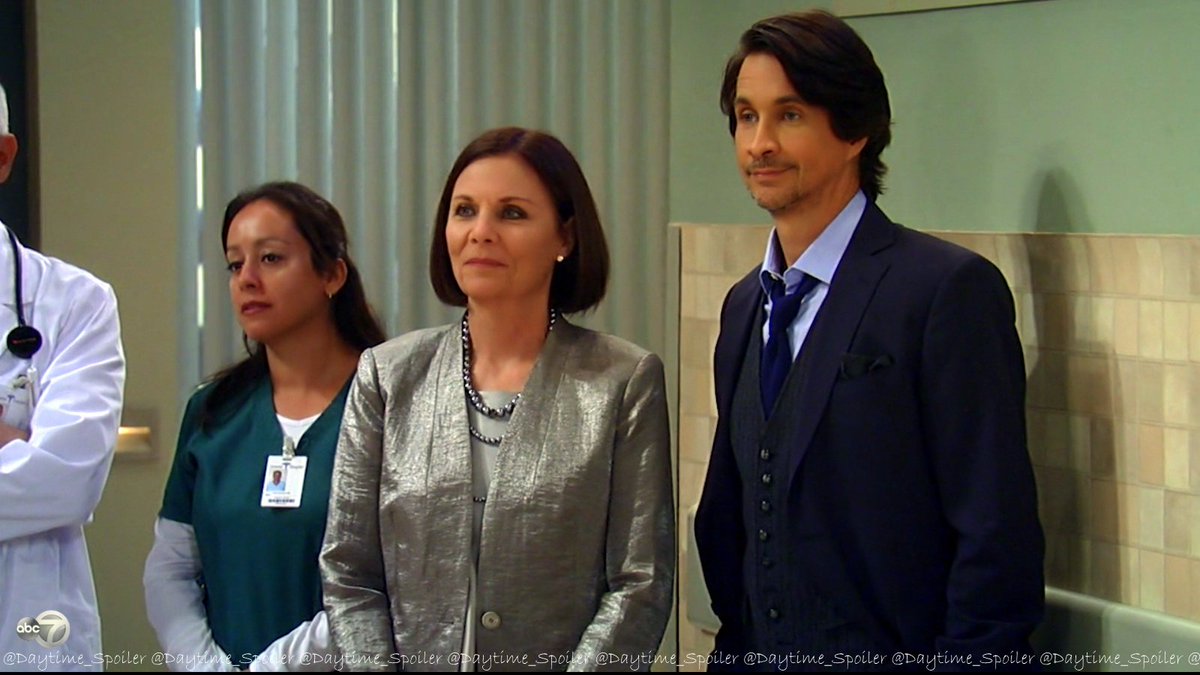 First up? Hospital is reopened. Poor Franco though, Monica thanks Tracy instead of him. He's mad. Pouty mad. Hey, he did go to his mama and pry the truth out of her. But! No...no one in this town appreciates him. Anyway, GH is back up and running.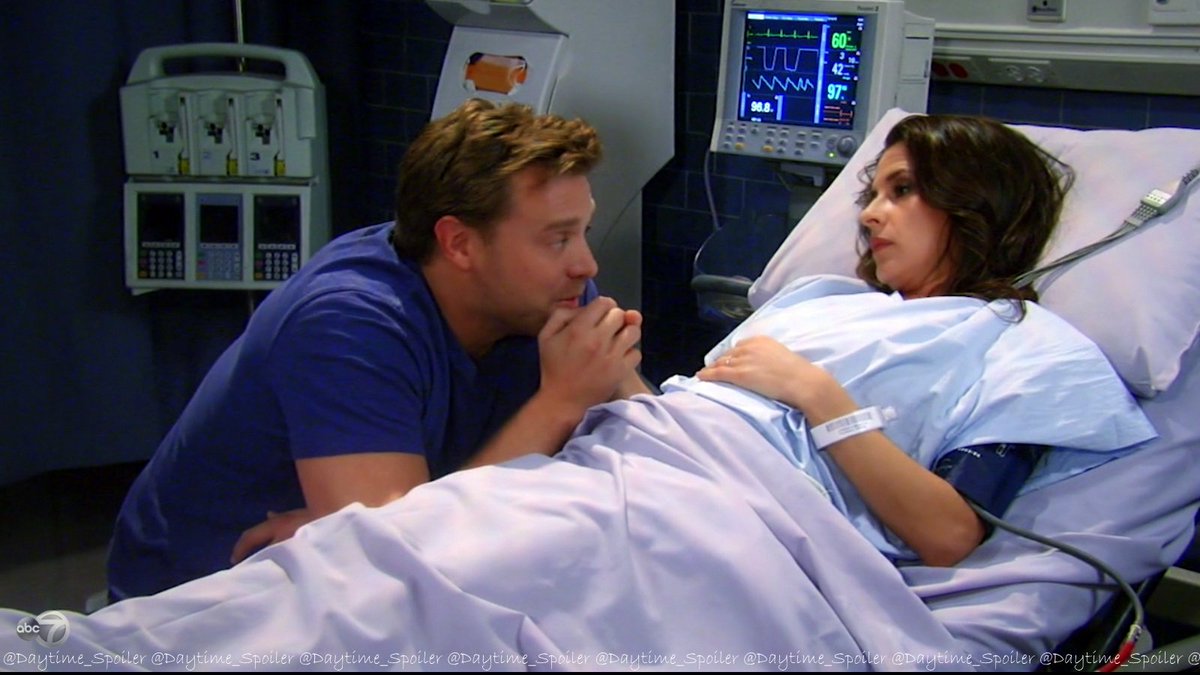 These kids missed the opening by thatmuch and had to go to Mercy! Ever notice Mercy's rooms are like 3rd class to GH's?? LOL! You're in Mercy! We can tell by the green tiles and ugly sheets! Lack of staff! So.. Sam had cramps. I suppose it was to add some drama to the 'story'? JaSammers probably loved the whole thing though. Later, they confront Pete the Driver about The Bomb. You know, the one that we are going to find out Sonny DIDN'T PLANT. Because? Well, GH and Sonny.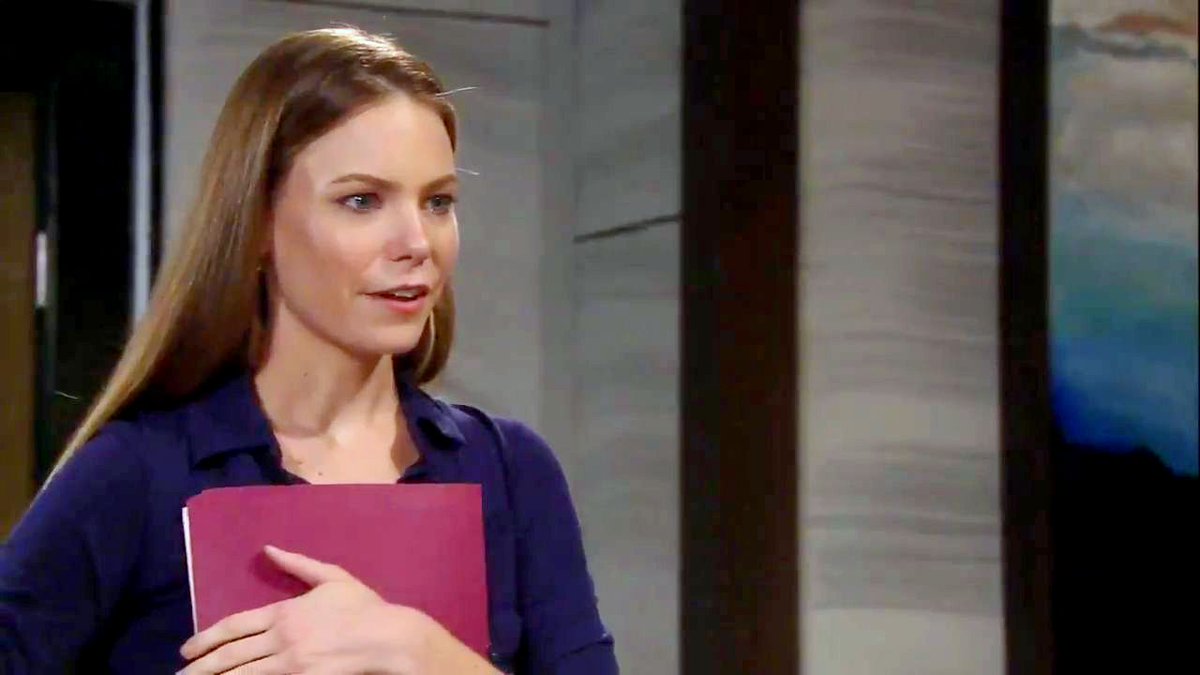 Let's see..oh yes!! Nell, the sudden airtime hogger. found Morgan's journal! Yep. You see, Carly gave her the task of cleaning his room (seems quick, but whatever) and she spotted it behind his trophies. Carly cries (again) and reads from it. Seems Morgan started it in the rehab unit and just kept writing. He basically said he felt better, was taking his meds (he had check marks!!) So... Carly's wondering why they didn't work.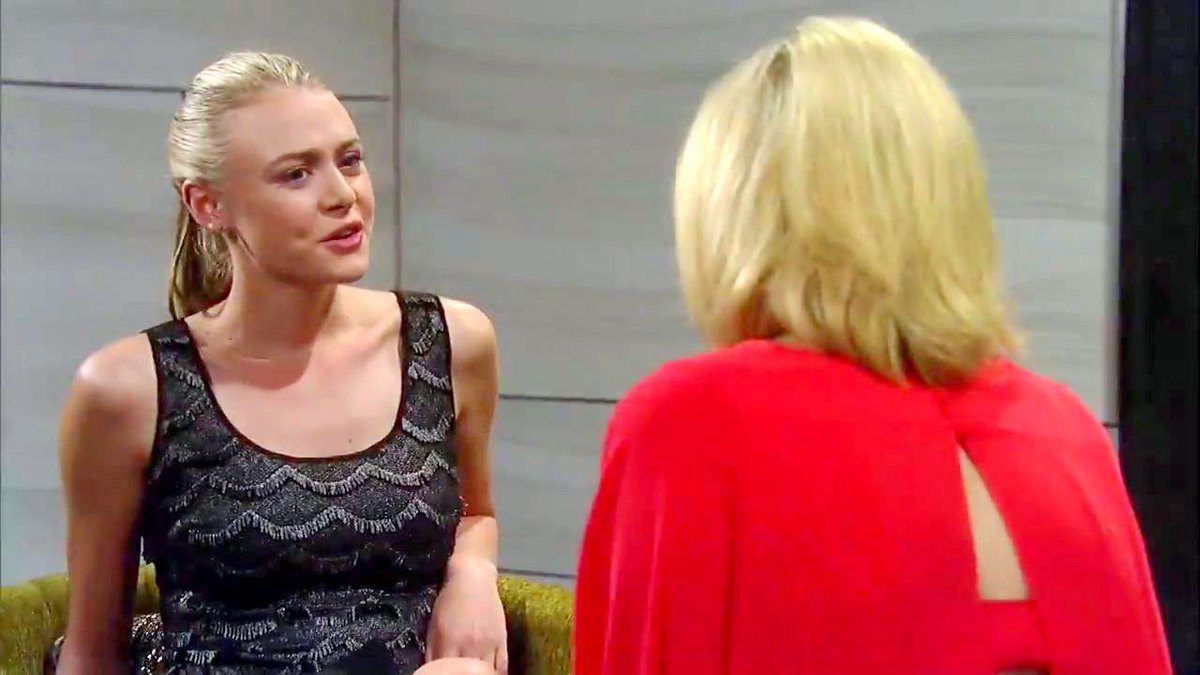 Cut to Crying Ava and Sniffling Kiki. Ava thinks maybe Kiki should go away to college. Which is blatantly weird considering she fought forever to have her back in her life. I mean, Avery's basically being taken care of 24-7 by either Bobbie or Nell so why would she want her other daughter to leave?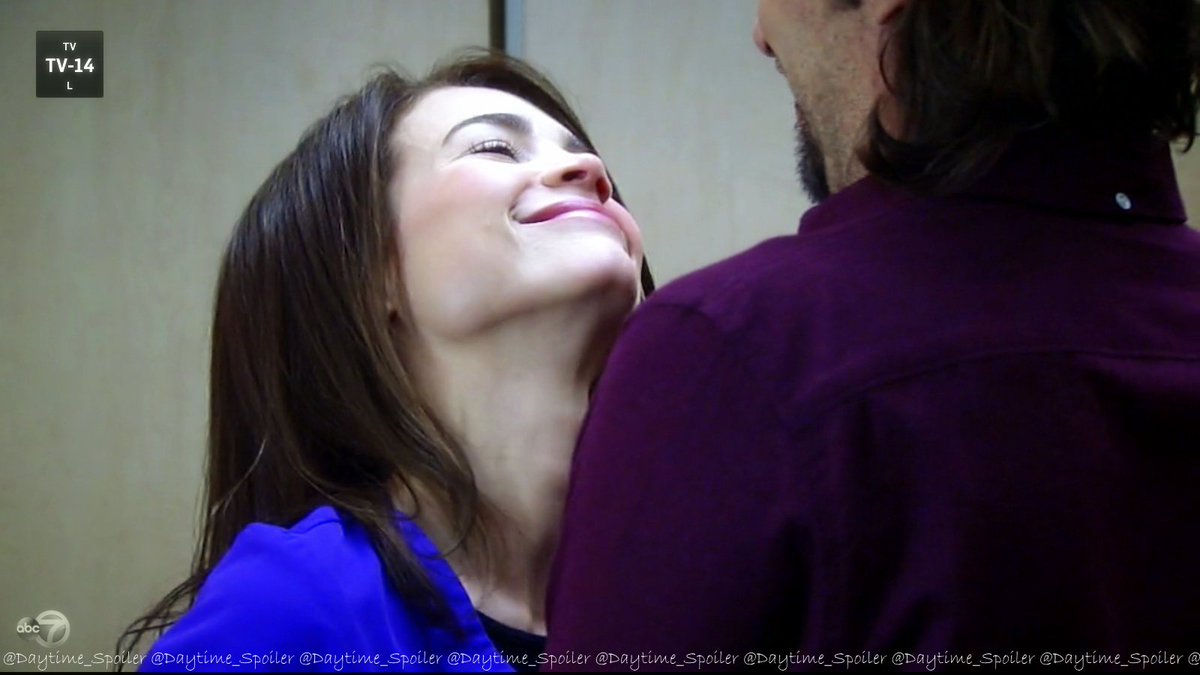 Just so you know--- Friz is on full-tilt; to the liking of some and the disgust of others. I like RoHo and RH together. Sue me. Not that their 'story' is compelling, they are just fun.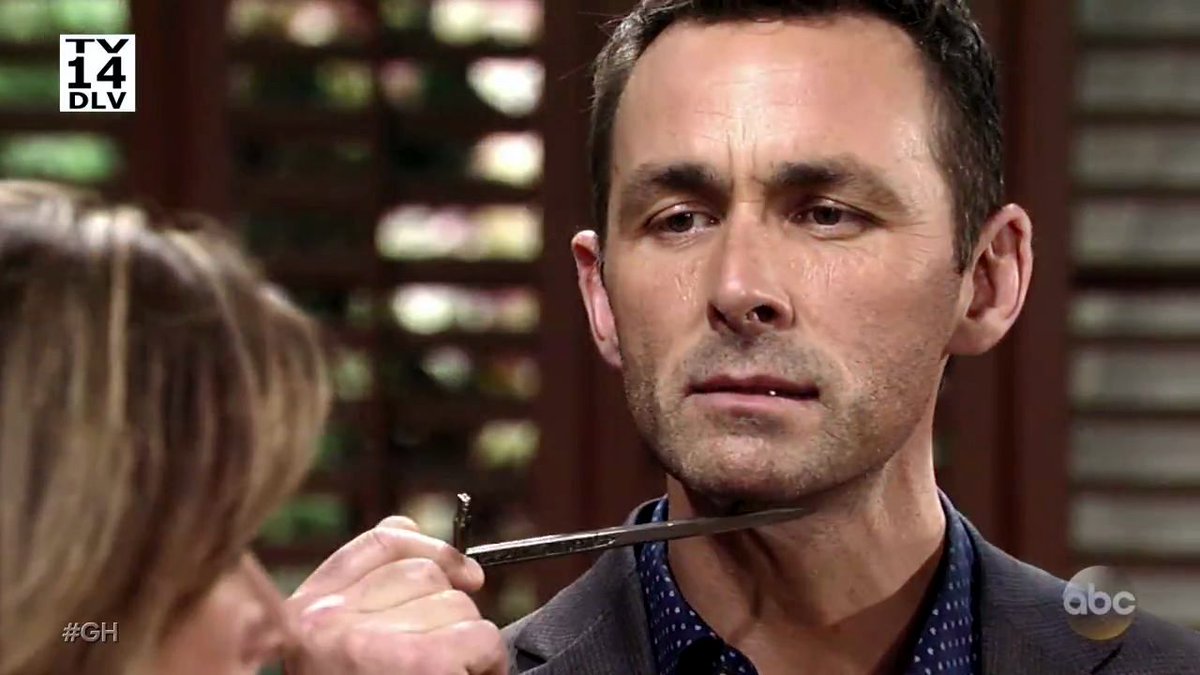 Valentin is stalking around town in his fancy suits making rounds. The visit to Alexis is the most interesting. He calls her "sis" and she says she'll "work" for him only to turn the tables and find he's not worthy to inheret the estate. She's going to rely on Ava to say that Nikolas was threatened when he signed the papers. BUT!! Wait!! You know Val is the one that stole the meds so he'll blackmail her into saying he DID willingly sign. *sigh*. Whatever..
Oh and BTW, Ava got a crypic phone call in which she said "Nikolas"?? and it was dropped. Possibly a text too.
Ugh this show.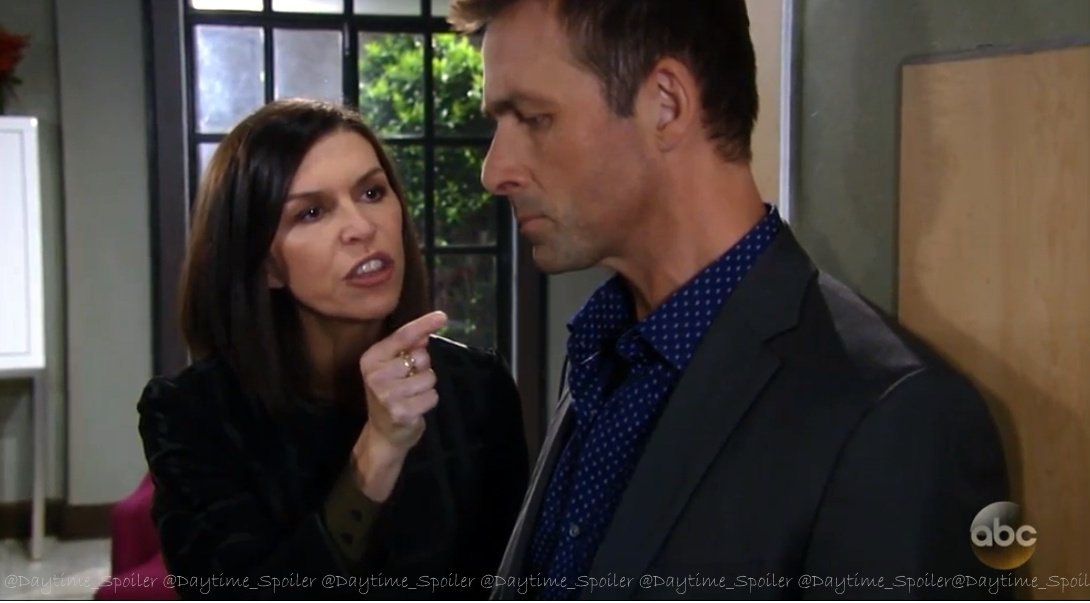 One of the best scenes was when Anna visited Valentin. She got under his skin about being a bastard child and he had a melt-down right then and there. TOTAL Cassadine-Style. After she left he threw a glass at the door, snarled and pulled out a box of pain. In that box is a photo of Anna torn in half. Looks to be early 1990's. Eyeroll. whatever. I'm just glad Anna is back to having some power with her WSB badge. Just to make some people crazy, Anna did have a twin on AMC--remember? heh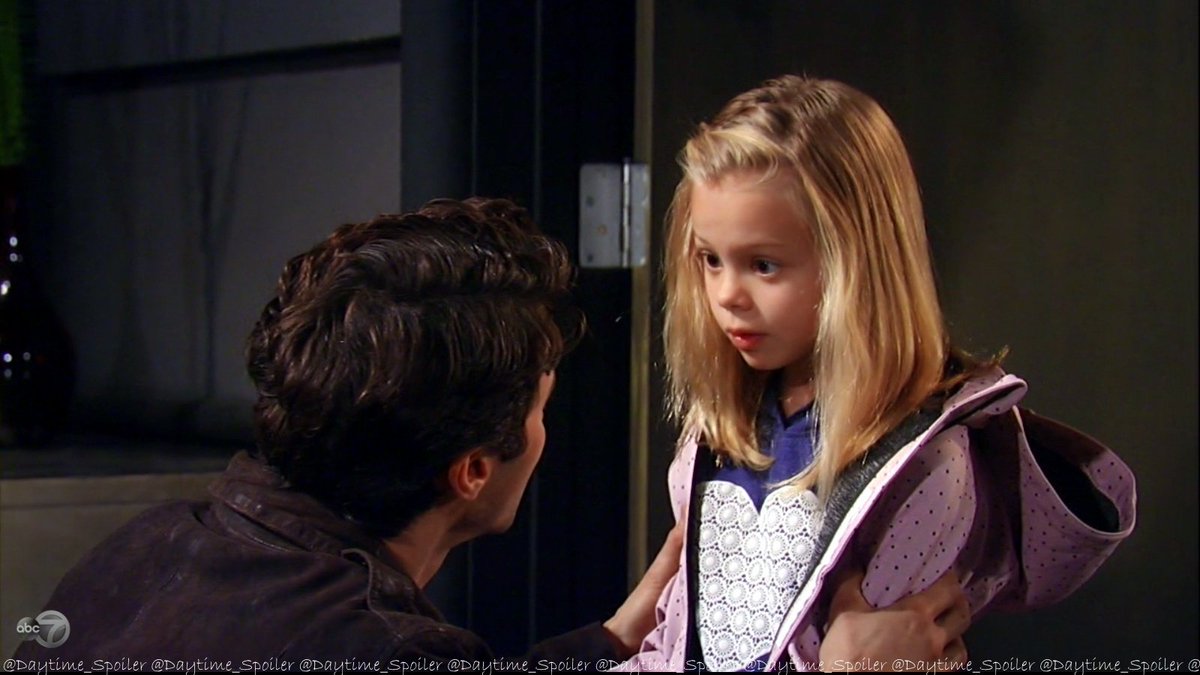 Bringing us to: Yentl. Are you my Father? Nope. Are you my Father? Nope I guess not because Valetin is saying he's her father now!! I thought this story might be good after Claudette flew away but..NOPE. It just keeps giving. Charlotte is a brat-- and yet, so cute and pure. Nathan fell in love with her in 3 seconds. Griffin is all ready to denounce the priesthood for her. By the way, didn't he technically "leave" when he became a doctor? He didn't want anyone to know, right? And he's a doctor now, right? Ugh. Save me.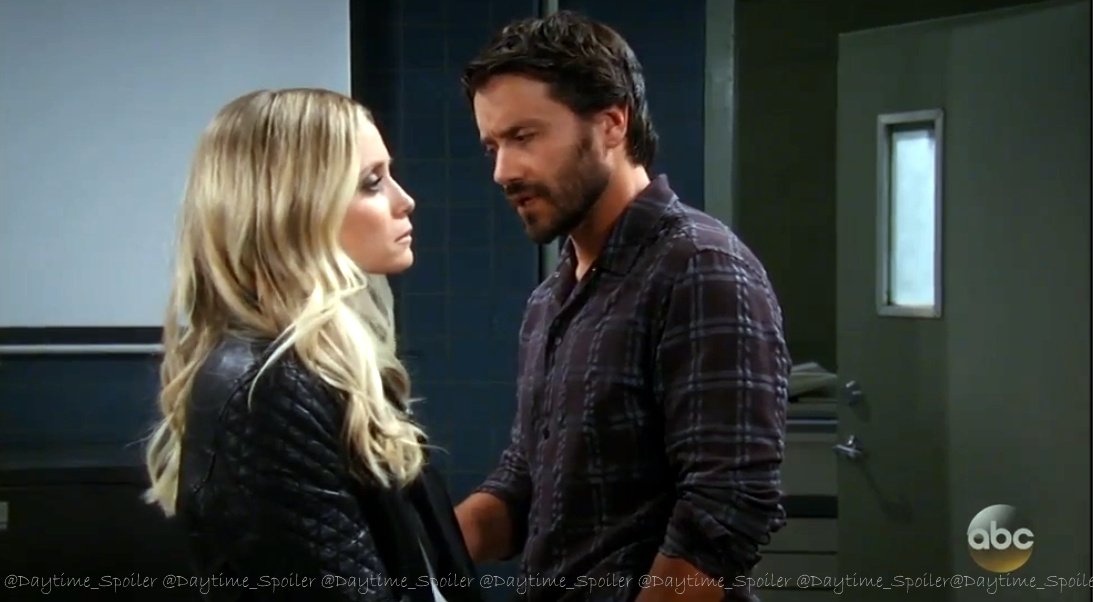 Oh, Yentl..what's going to happen next? Valentin is going to claim you for his own...but did he steal Lulu and Stavvy's embryo? Will your DNA be enough of a match to the Cassadine line to fool experts? Claudette carried the kid I bet (hence her non-attachment) by Valentin's orders (or Money). Daphne's scenes with Lante were telling. Maybe Helena was told by Val's minions that the embryo was gone. Who knows. I'm so sick of the Lante baby crap I could just cry.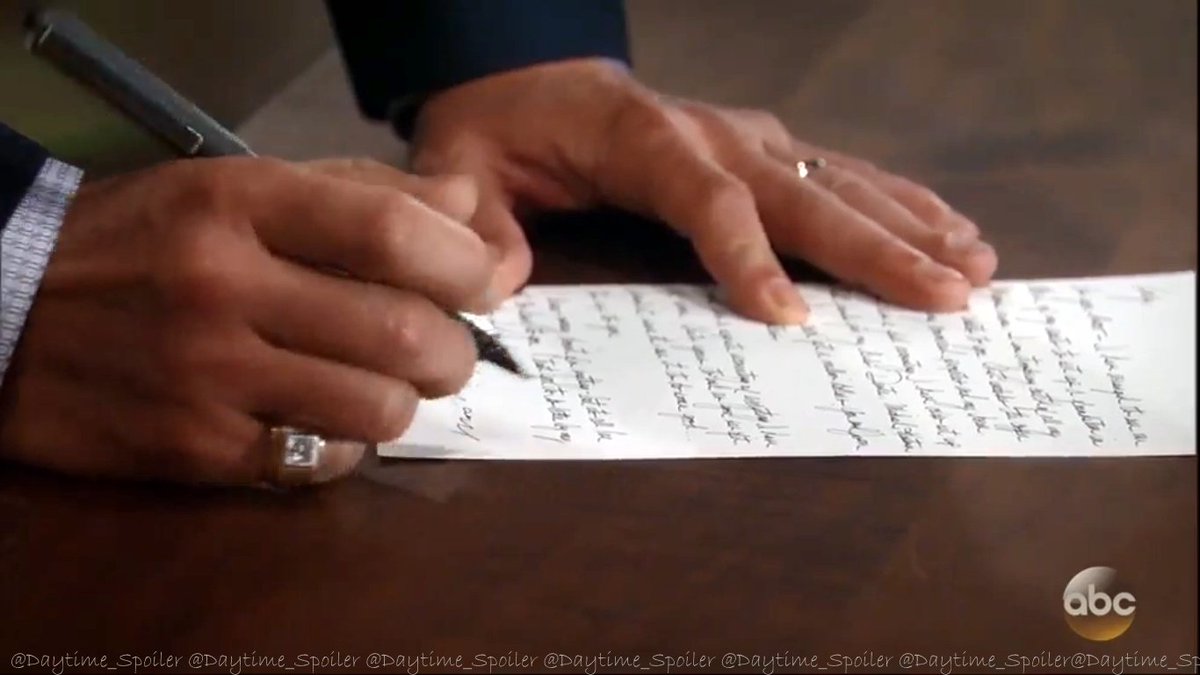 AH!! Oh how can I forget SONNY!!?? Poor suicidal Sonny! Did we just see his angst with Robin on that bridge? *sigh* Look, writers WE KNOW SONNY ISN'T GOING TO KILL HIMSELF. Plus he said he'd do it "after the funeral" --which isn't until freaking November 11th. That means a week of ...well, more Sonny pity. He actually is so delusional he told Nell all he ever wanted t be was "a good Dad". Um, no...all you ever wanted to be was in the MOB. Your behavior never changed. So, do I feel sorry for you? NOPE. And PS-- even if you DID call off the 'hit' you were still planning it. Ergo, when it comes out you didn't set the bomb don't be all "Wow, that was a close call".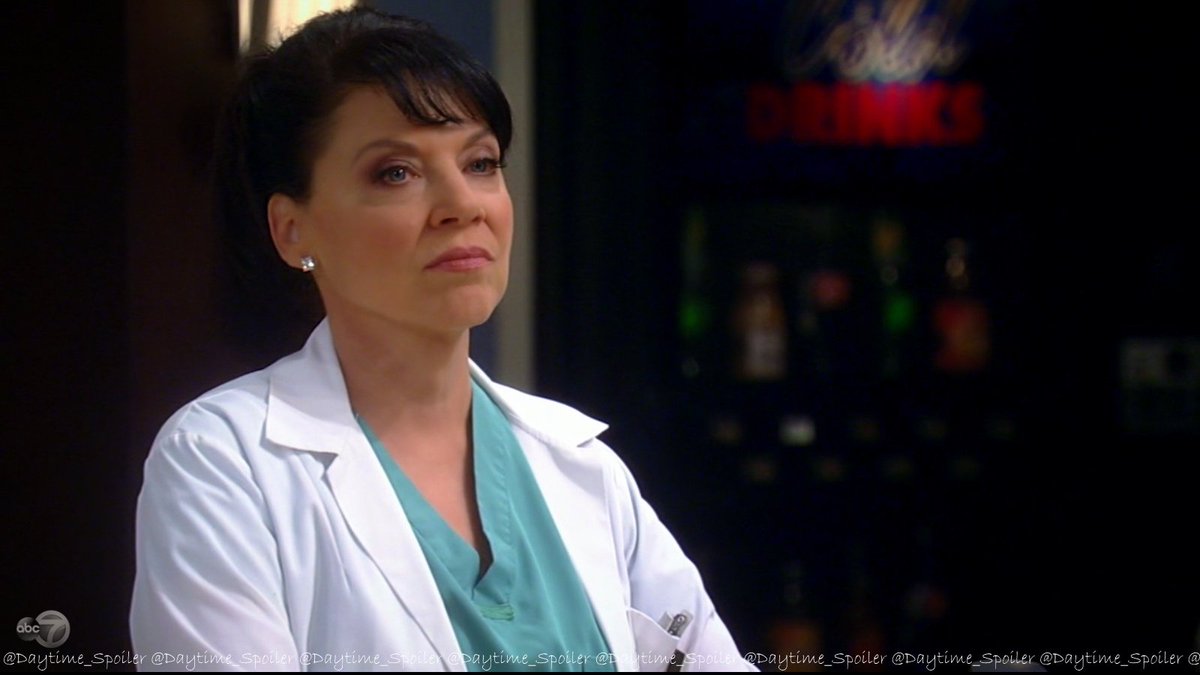 LINE OF THE MONTH:

Dr. O wants to "glaze Griffin's Strudel"..heh.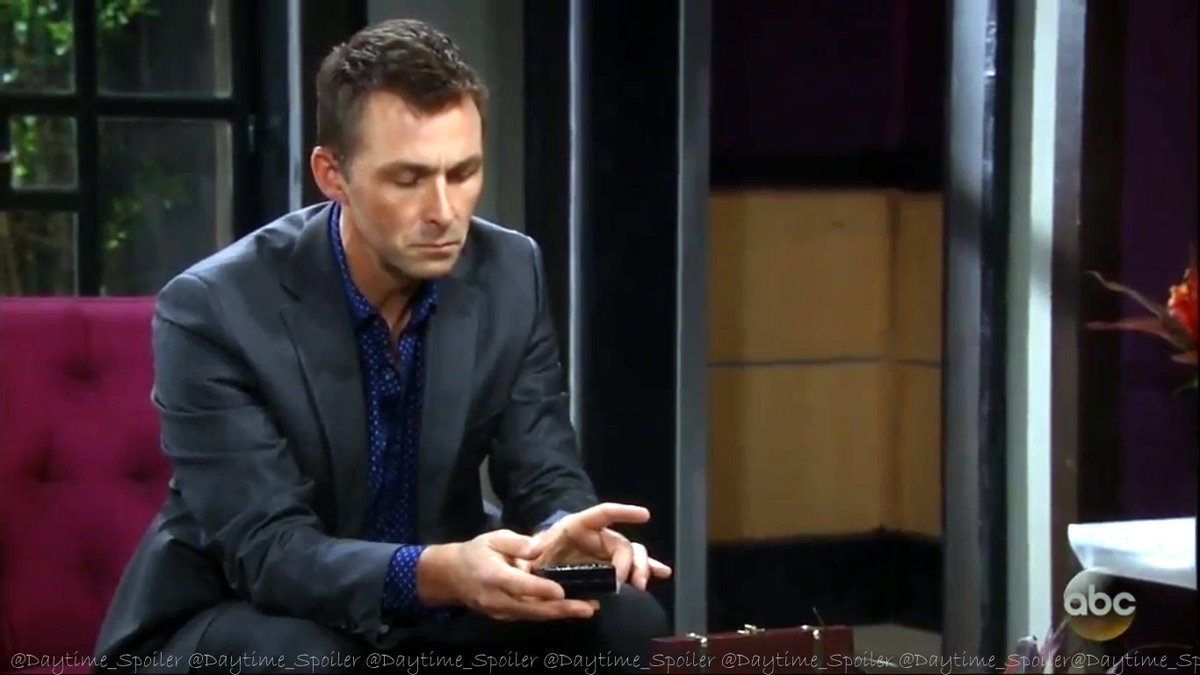 PROP OF THE WEEK:

Valentin's box of pain...all villains have them. His is actually small.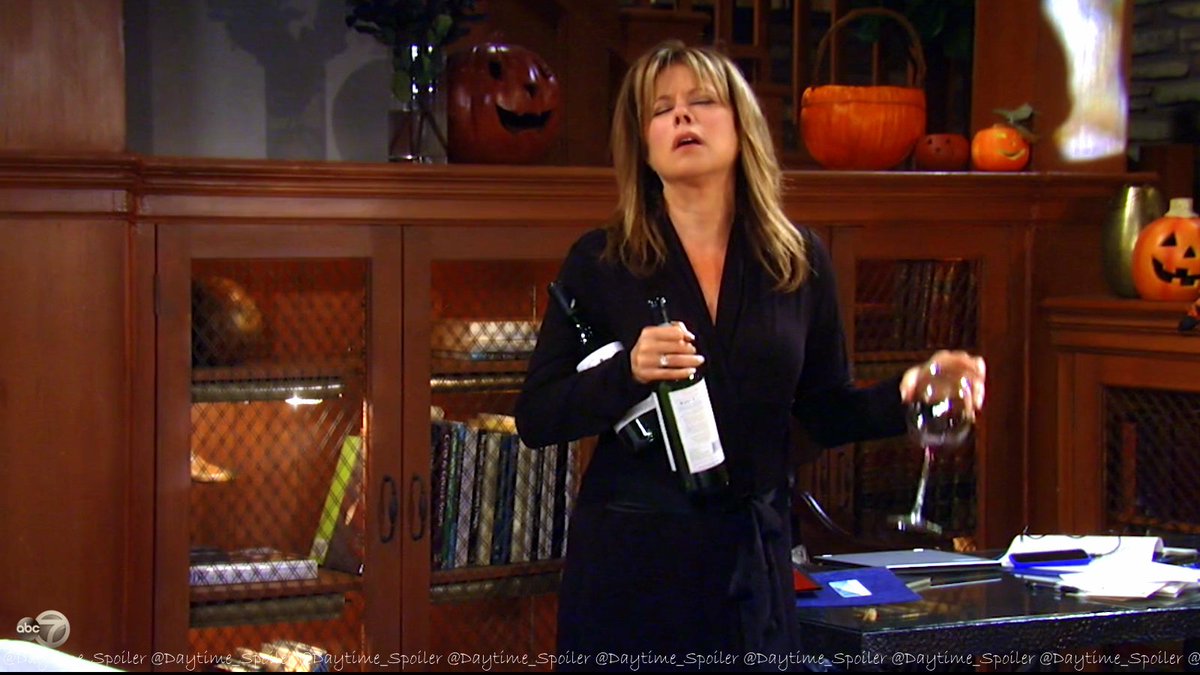 MY MAIN BITCH OF THE WEEK

: (oh! New little section, you like??) I really am SO OVER the drunken Alexis. Previews show little Danny running around while she's passed out on the couch. Other sources say she hits Hayden. Either way DONE DONE BEEN THERE DONE THAT. Alexis was strong, powerful and she's turned into ...this. I can handle her with some guilt/upset but--ditch the stupid wine crate story. Thanks.
And... there it is. Like I said, I didn't watch much of GH this week... maybe 2 and 1/2 episodes all told. According to twitter, some people really dug this week. For me? Meh. C at best.. which I'm tired of just average with a few good scenes now and again. Tighten up this show. Please.
By the way, good going on wasting Bree Williams' talent. She's supposedly gone now (although I wouldn't say forever)-- and her introduction/character "development" was just weak. Do better.
ELECTION WEEK! And Haven't I been restrained!!?? Yep--I've kept it out of the blog for once! My only wish? Is that everyone VOTES. Just vote. I go to a Lutheran Church that has a huge bake sale on election day. With TONS of great cakes...donuts, you name it! :) If that's not incentive, I don't know what is!! s
Thanks to @Daytime_Spoiler for all the cappies this week!