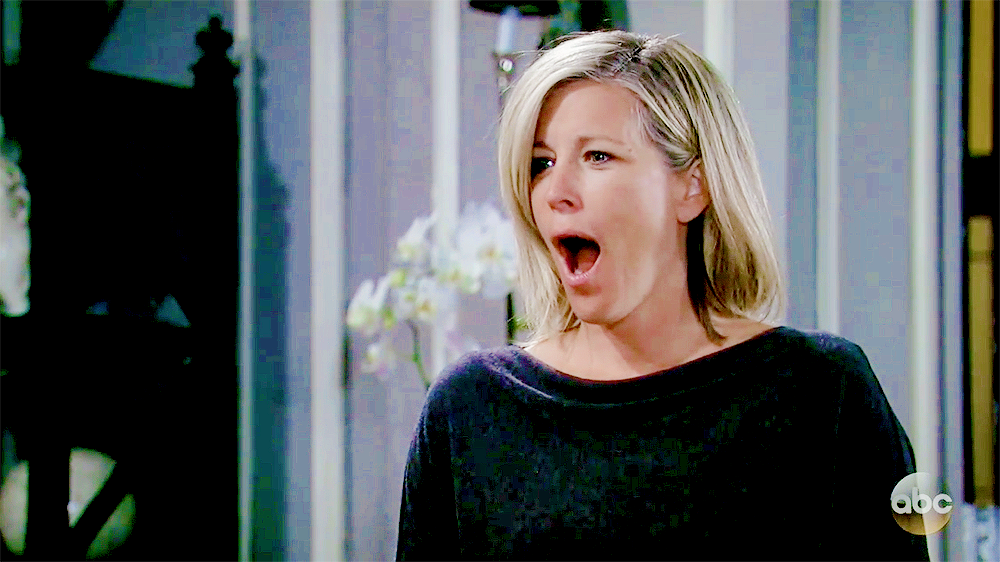 Jax made waffles from scratch. Another reason to have him around. He's going to stay 'awhile' --at Carly's house.
Later, Carly totally kiss HIM. SHE kisses HIM.
Diane was on with Curtis. Talking about the bomb.

Sonny's having nightmares. Jason tells Sonny he's not guilty. Sonny says he is guilty.
Charlotte says she wants to live with Daddy Cassadine. Griffin punches Valentin and the judge sees it. WHOOPS
Val hinted he may have 'disposed of ' Charlotte.
Valentine gets sole custody of Charlotte. Anna and Griffin are angry. Val uses some Latin Voodoo on Anna. "Open your eyes" he says....
OMG Ok, so Oscar Jessups is brought up. He was around in the 90s or something but he's 'dead' but Julian 'talks to him" on the phone and says "I've done enough for months now".