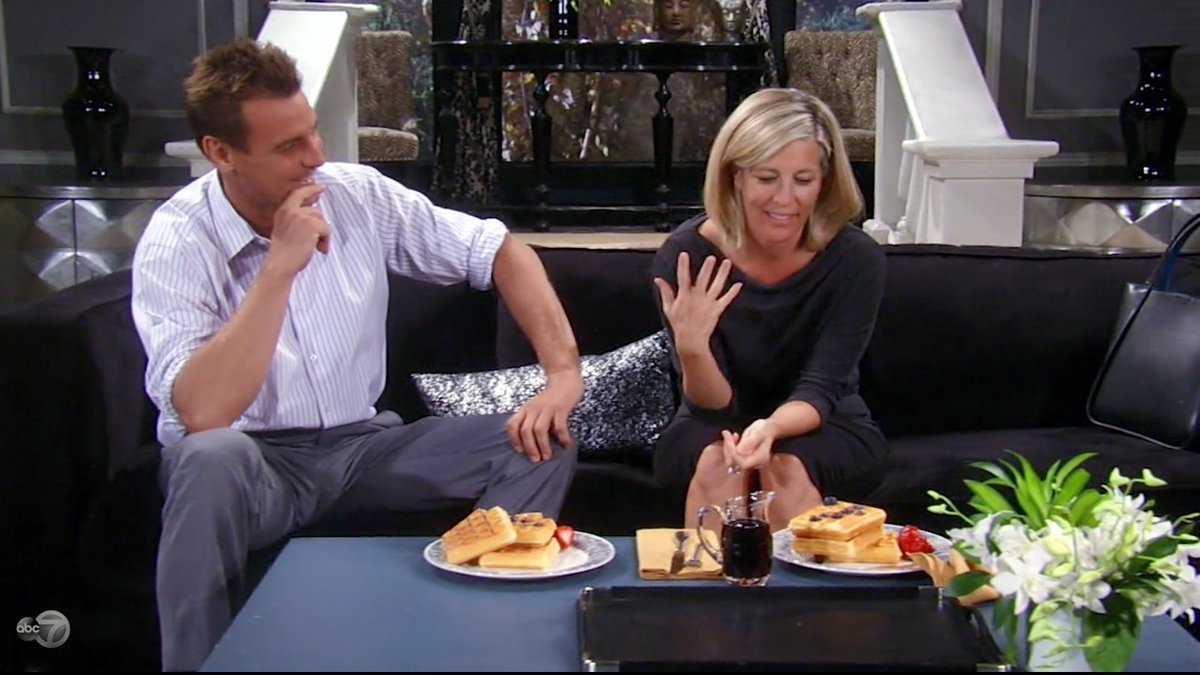 CARBS! My favorite!

Another attempt to entertain you on the blog when I've only watched 2 shows this week!! I think I got the gist of what happened. I think--one never knows with GH!
I'm going to have some waffles. Jax made them for me!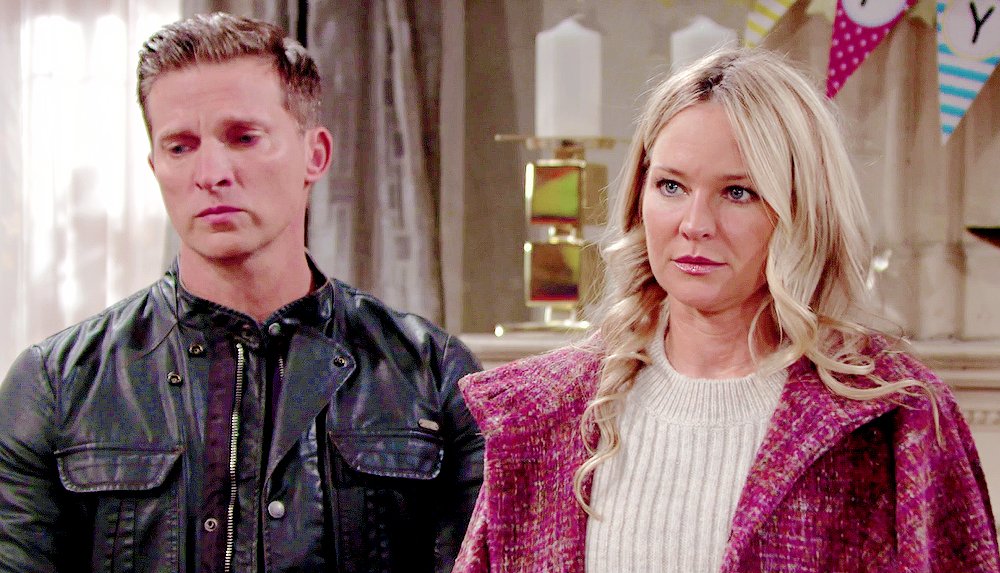 On a side note-- did SBu totally steal Jason's jacket from GH wardrobe or what?
Ok, here we go!! This week centered on a rapist, dying people (probably not), blackmail, pain, sorrow, angst....yada yada.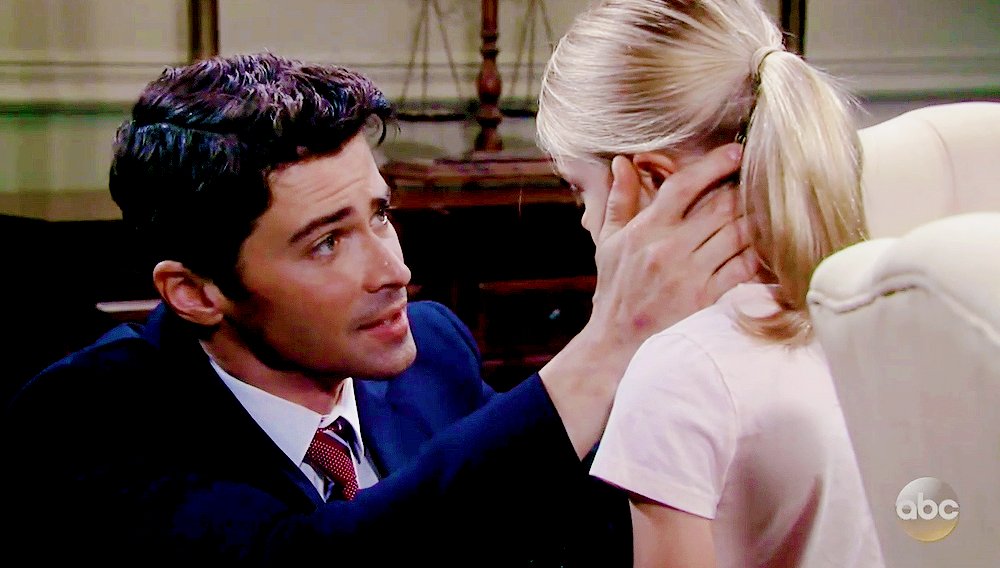 Charlotte, even though your mother told you Policeman Nathan is your Daddy..then said I was your Daddy, turns out you knew all along that Mr. Cassadine was your Daddy! Why didn't you say anything?

Um.... um... wait, you're not my Daddy?
**Ok so this story is just the weirdest and most incomplete set up in the world. WTF? If this kid knew she had a Dad, why didn't she say: MOM... where's my real Dad or something? ANYTHING? Well, the judge gave the kid to Valentin, who didn't "exist" prior to like 5 years ago or something. Anna's all upset. Griffin is all upset. Obviously Nathan has just said the hell with it. Charlotte will now be going to Wyndemere to stroll around the tunnels like Spencer usually did. Oh, Valentin hinted that Claudette could be dead-- but other than that high note, this story is a clunker.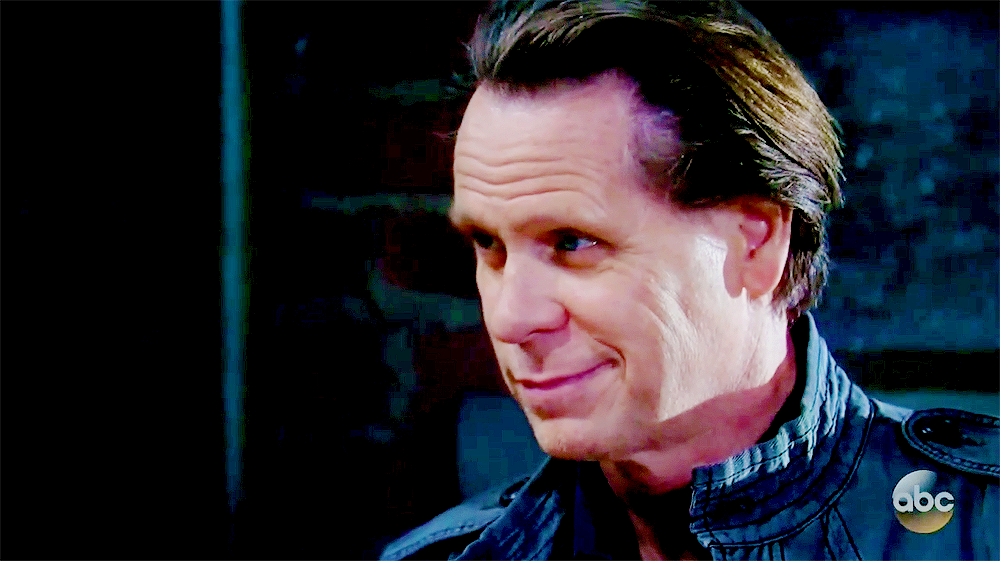 Franco went to kill Tom. Tom is the guy that raped Elizabeth way back when. Why is he around? I don't know, I guess to show that rapists can be reformed? Or ...not reformed? Or apologize? Or not apologize? What is this ?? It's also apparent that it is to drive Franco-Sam scenes. I'm glad Sam said what she said to Franco. That was an honest response. She owes him nothing. Having to sit through Franco trying to strangle Tom with the fire poker? Made me roll my eyes back into my head. Ugh..can't GH go ONE MINUTE without violence?
By the way, Thanks FRANCO because .. until now he seemed to be minding his own biz, now he's all up looking for Liz. Great job.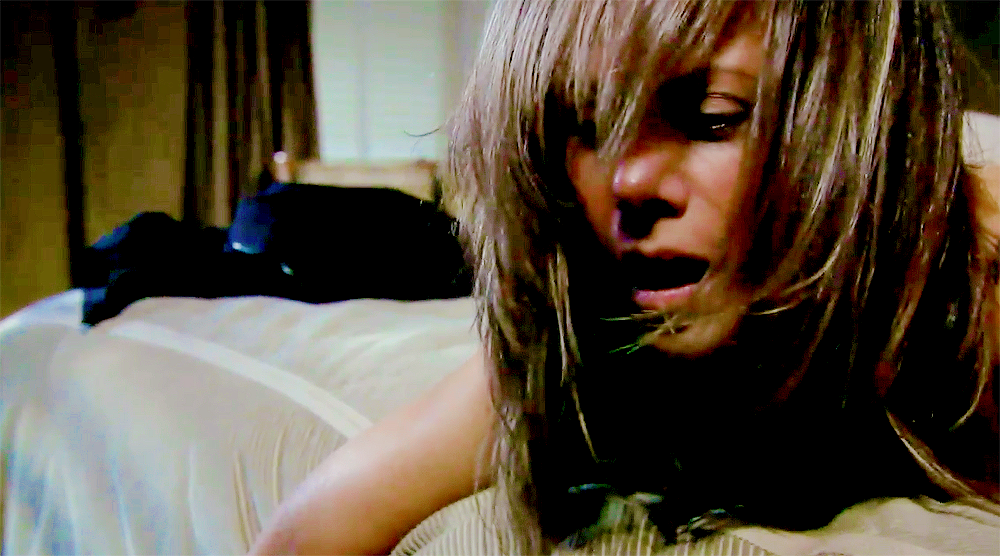 '
Alexis met Jax at a bar and even though she drove with him, she stayed to drink. Tom came by... cut to her waking up and the shower on. Psyche out! Tom wasn't there. So... whatever. I don't care.
Oh and thanks to Jade on twitter for digging these up. Alexis kinda knows Tom from helping Liz and Emily with putting him away but...you know GH. Probably been too long for her to remember him.
I DO care that Jax was going to tell Alexis the 'truth' about the whole kidney thing...and says that Nell told him her parents sold her kidney when she was a kid. Then? Well then...Jax just stopped. Because, you know GH. :boilsover: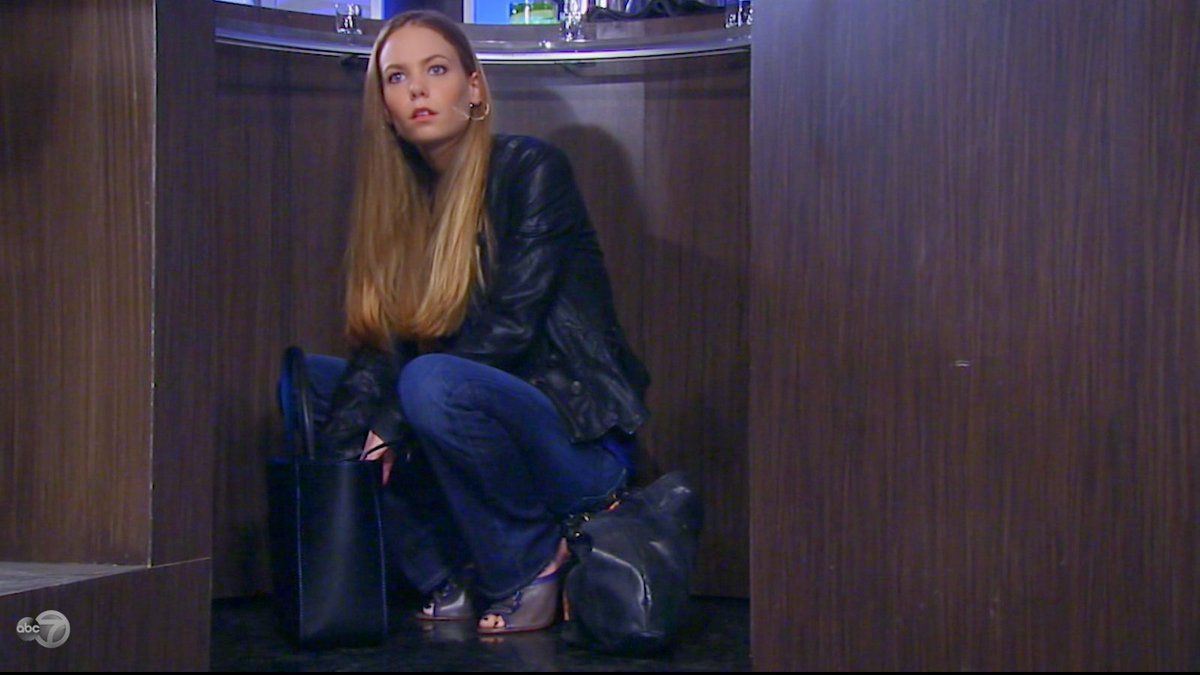 I didn't watch this day--not sure what she's up to. I DID watch the day that she and Michael played chess.I swear it's 1979 all over again. Backgammon? Did she say Backgammon? Um, ok. We get the dance she's doing with Michael. :eyeroll: I just hope Bobbie kills her soon and stuffs her into the freezer in the basement.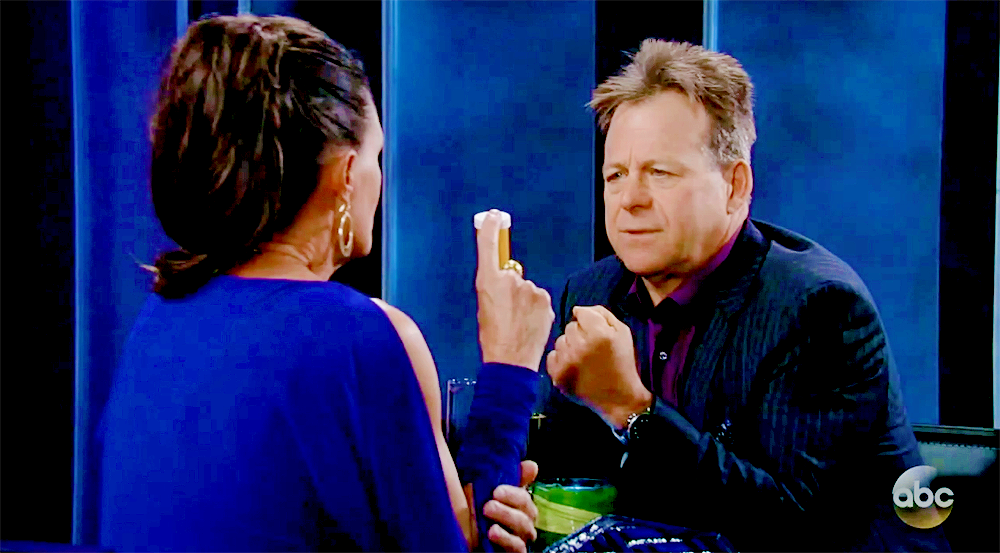 Best part of the week? Scotty and Lucy with the pills and the Ava blackmail. Because--Scotty and Lucy. Kin Shriner is giving me life.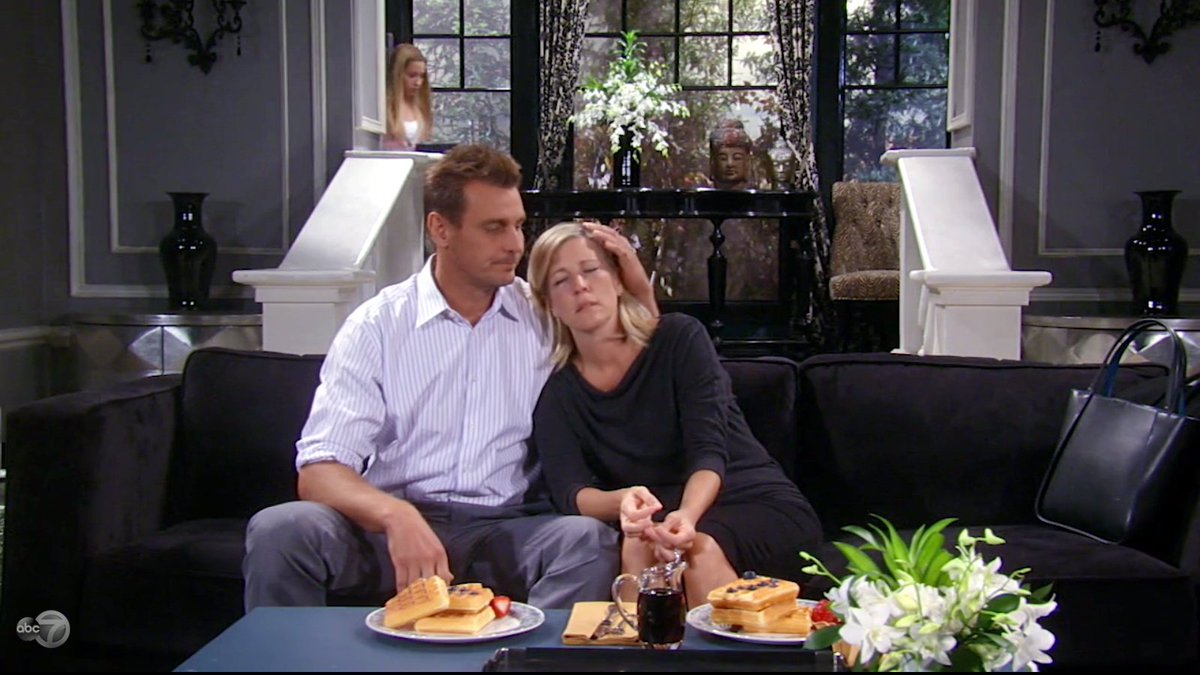 CarJax: Such a great couple. LW and IR are very good together. Always have been. We did have to watch the Carly-Jax-Sonny-Brenda square forever but they did endure in my mind. I hope they keep him. Why? There's no real yang to Sonny anymore. He used to have Jax...or Taggart...even Luke for awhile who were the balance. Now that everyone fawns all over him, this feels right. Plus, he made waffles and Joss compared him to Mr. Darcy.
So at the end of the show Friday, Julian is talking to someone on the phone saying he's done "what they've asked for months" (I smell a redemption attempt coming) and Sam/Jason find out a guy named Oscar Jessups was behind the bomb. Jessups worked for the Jeromes --but get this--died. So, someone is using his MO.

MY SPECULATION: Could it be Olivia Jerome? Same initials..and the shirt at the end of the show Friday looked like a lady would wear it. Just an idea. She knew a ton of people on canvas. Valentin told Anna to "open her eyes" ---so we'll see.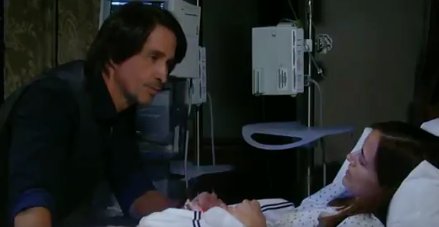 Oh, and Hayden is still "ill" on "death's door" and the scenes remind me 100% of Silas/Ava in NYC with the cancer.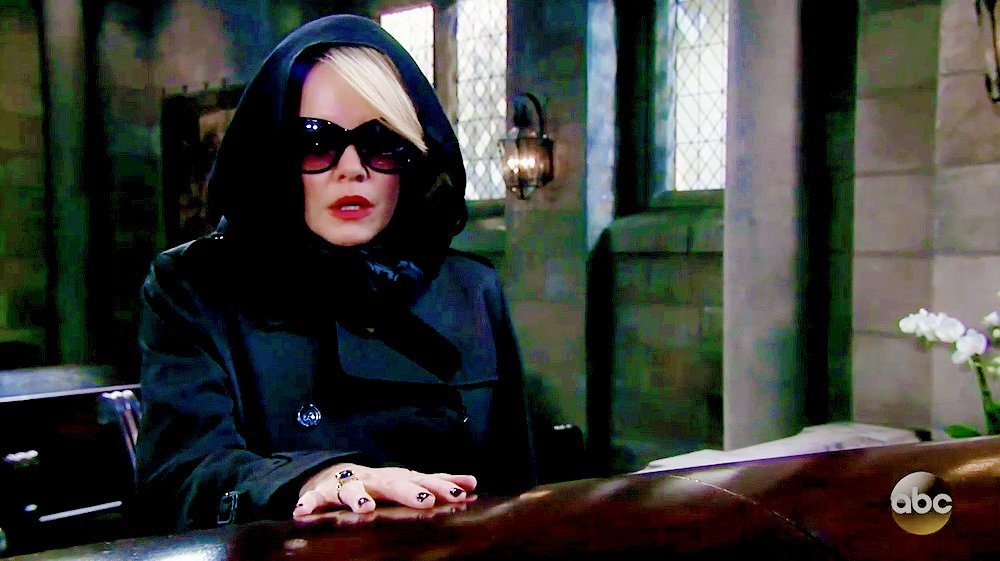 LOOK OF THE WEEK:

Post-Funeral Ava. Gotta love her. I would killed to have seen her in the Denise wig tho-- ahahaa.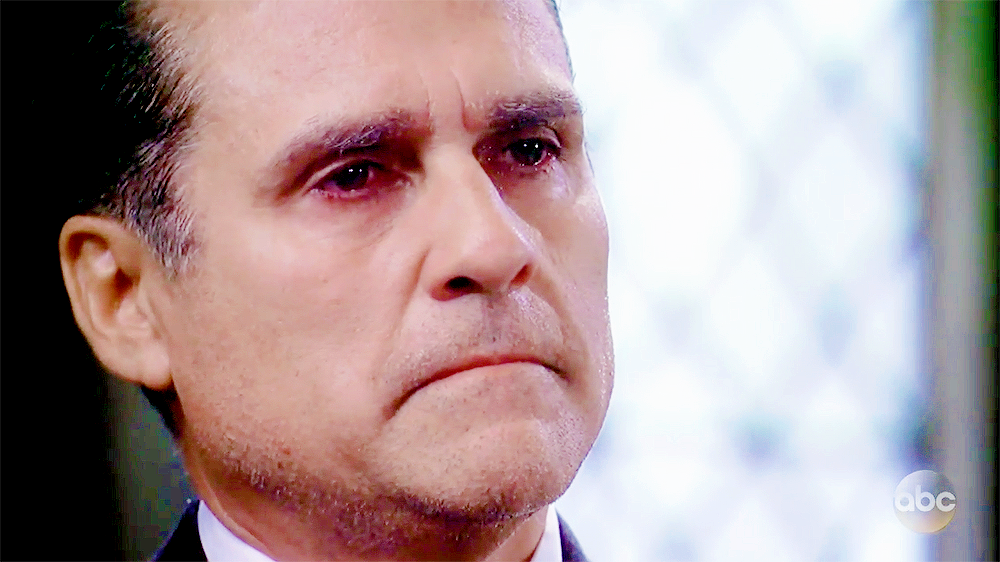 BITCH OF THE WEEK:

(this might be long). OH SONNY....Sonny ...Sonny... he 'confesses' to ordering the hit. BUT WAIT! He did call it off in time!! ERGO it was someone else that did this. So we watch all week as he cries in jail..not caring about that fact, still wallowing, still blaming himself. Having nightmares.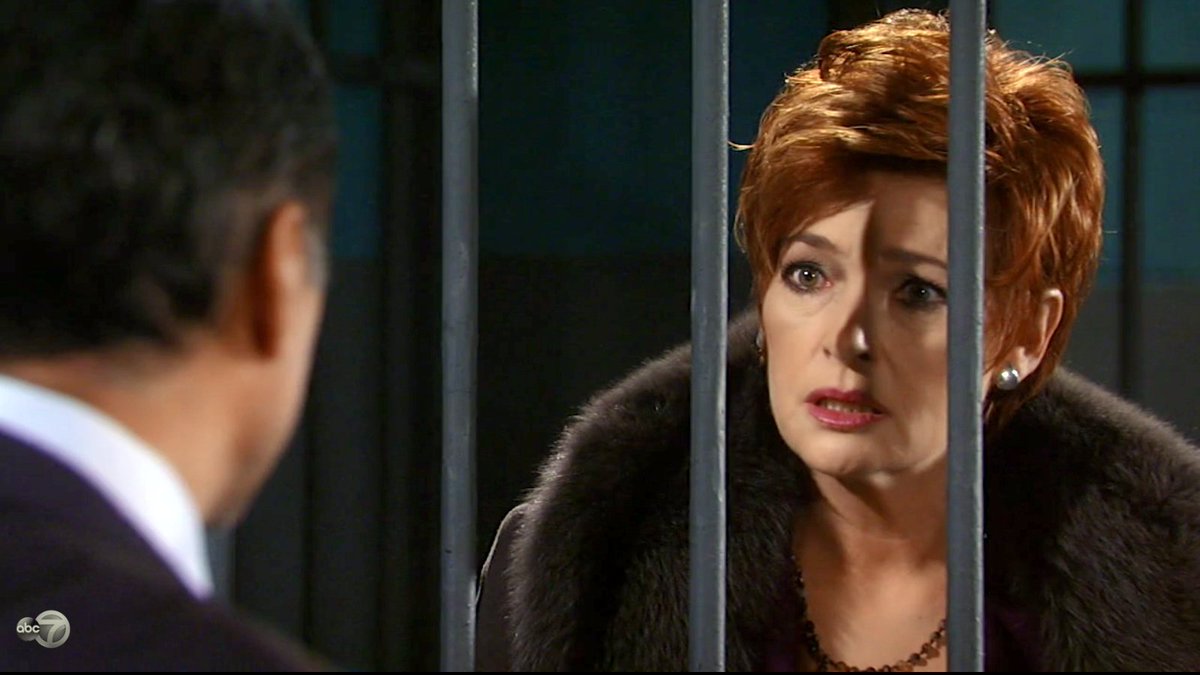 Oh..but...wait, what's that? Carly's starting to ask him not to retaliate... that look comes into Sonny's eyes again... "If I didn't kill Morgan someone ELSE DID"!!
Ut Oh. You guessed it. He's going to let Diane get him off and then SEEK JUSTICE!!!!!!!! JUSTICE I SAY!!!!!

ERGO--Back to square one. Of my life--that is GH. Can Sonny at the very least go on vacation for a month? Just go to the island and plot? Just go.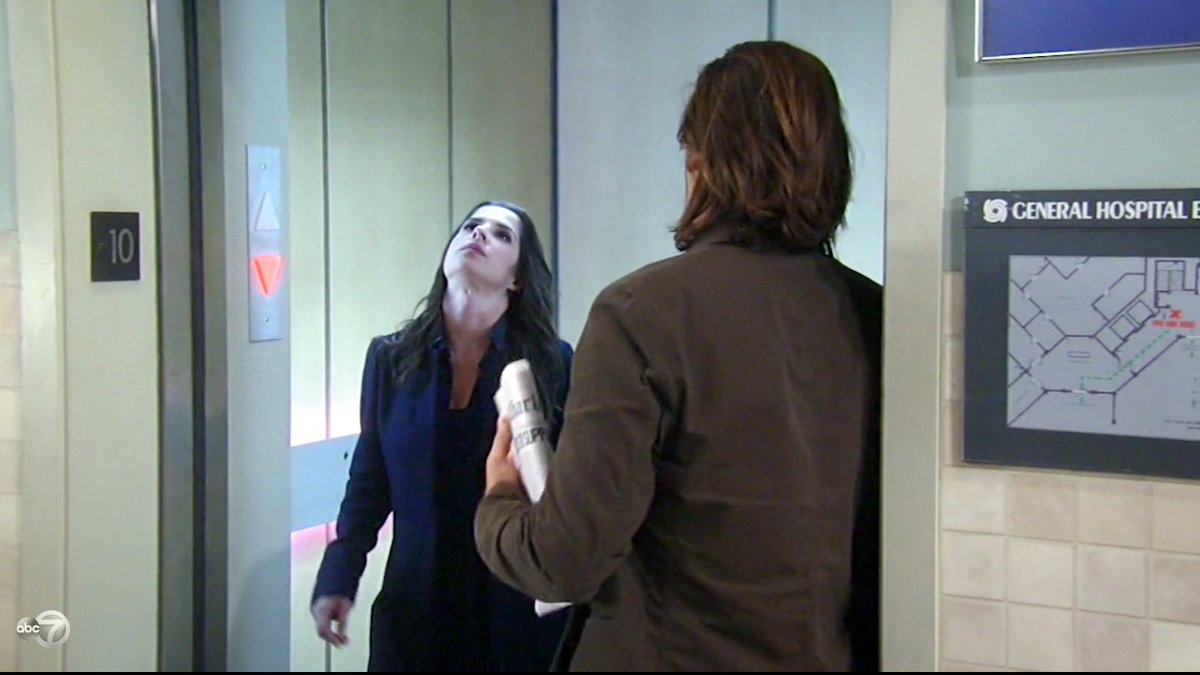 SCENE OF THE WEEK:

I really enjoyed the acting and dialog in this. The exchange didn't feel forced and Franco took the right tone of apologizing. Not really believing he was going to do it and how difficult it was for him. Sam's refusal to accept and her words fitted the situation perfectly. Franco doesn't need to be forgiven by her, and she shouldn't do it.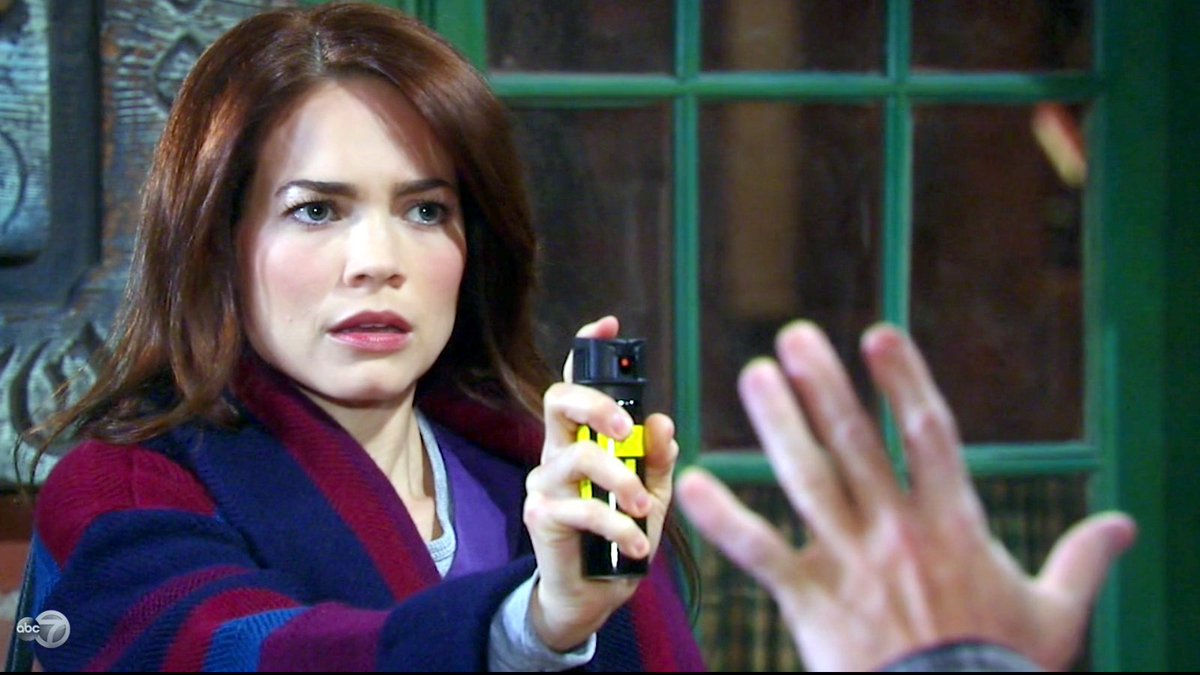 PROP OF THE WEEK:

I'll always give it up for the mace. Which I think is illegal in NY. Maybe it was pepper spray?
Oh, another thing? Alexis was going to call Uber. We don't have Uber here. Picky but true.
IF you are all wondering my obsession with the Waffles--it goes back to about 1996 on AOL. We used to have folders on there, remember/?? You'd go in and write about a subject? There were L&L folders, Cassadine folders, Jax/Brenda...Brenda/Sonny? It would get er..heated. LOL Anyway, a group of us started Waffleland which was a place that people who didn't CARE about either couple could go and not hear all the noise. It was a riot. A whole "town" . So when I saw waffles, I went kind nostalgic on it all!