Crap, we ALMOST got a Jordan Curtis kiss!! BUT! Maddox walks in ughhhhhhhh
Morgan died October 7th. Let that sink in.
The guy Jason was talking to got shot. Sigh Police come.
Carly goes to show Sonny the journal. They talk about it, blah blah blah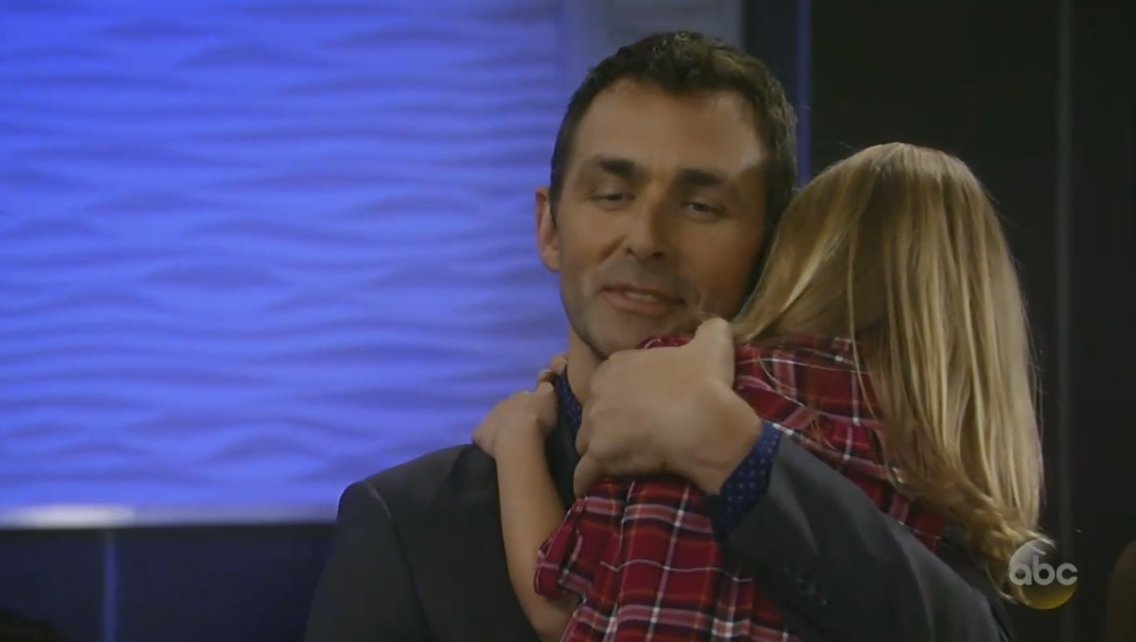 Valentin tells Griffin I AM THE FATHER. Griffin's DNA test says HE's not the Daddy. Charlotte runs to Val when she sees him says "Here you are"!!
Friz talk about Art. She wants Franco to pose for her. She wants to just do his face.Not his body (damn)
OMG..Lucy called Ava!!????? COOL! This is the old-school Lucy. Lucy thinks Ava and Morgan 'took up again" not that Ava switched the meds. Lucy says she's not going to tell on Ava but is keeping the pills safe for later.
Lante go through the Halloween candy and talk about only having one kid. Yada yada. He gives her her old engagement ring back.
That's it.