WOW! In ONE Scene today:

Laura
Lulu
Olivia
Dante
Ned
Dillon
Michael.
HOLY MOLY! WOW... it was about Olivia's bachleorette party. They leave and Dillon and the rest to play poker. They smoke cigars and start a small fire. LOL Carly arrives with firemen, it was only a trashcan fire so nothing is really damaged. They have to check the rest of the floor.
Olivia is getting smashed. Laura helps her up to a room at the Metro. She passes out, Laura leaves...later a fireman comes in to check out the room (as per code) and she thinks he's a stripper. She yells, jumps on the bed and in the next scene, she's...in jail. Later it looks like they think she's a hooker? Huh? Anyway, Dante comes to get her. Much ado about nothing.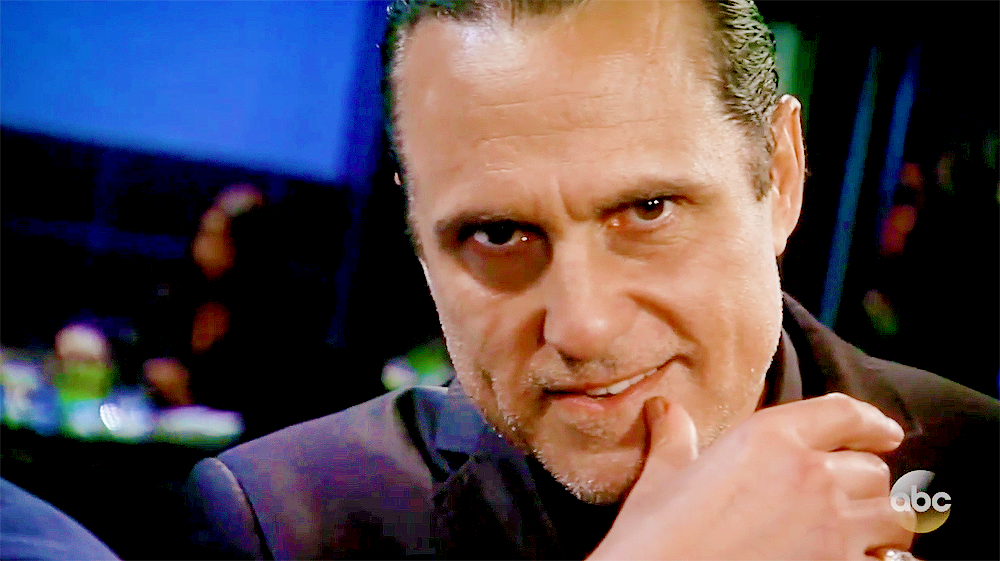 Sam really didn't stab Sonny, it was a hallucination. Of course it was. Sam bitches about Sonny taking Jason away from the family. Sonny's all confused. She then apologizes and asks him not to tell Jason she was there. Really weird scene.
Liz and Jason talk about Sam's being tired and not herself. Liz says having a baby will exhaust a person. It lasted about 3 seconds lol
Stella is down, Waiting for the ambulance. Later, in GH, Griffin says it's good they got her right to the hospital. It's probably a minor stroke. He does say she's had a few small ones according to her medical history. Curtis and Jordan go to see her. She says she had a stroke years ago but has been ok until she came to Port Charles--then glares at Jordan LOL Jordan talks to Griffin and she thinks Stella could have another stroke with stress so you KNOW she's going to break up with Curtis again. OMG this is going to go on all summer.
Joss can't go to Aussie Land because Jax is in Abudabi. Joss is mad --the reason that he's there is because he can't do business in the US. She's all mean to Carly. After Carly leaves she and Oscar text....angst text.