Valentine calls Nina on a phone from 1970. He thinks he's going to "disappear"..
He writes a letter (in his head) to Nina. Mushy one.
Anna wants nookie and Andre is like...Um, we're friends. Then Nina calls Anna about Valentin. Anna then runs off to see Nina like she and Valentin are siblings or something. Ugh, I really don't like this "Anna Val connection that's not real" thing. Finola is going on vacation so maybe this is her exit for the rest of the summer.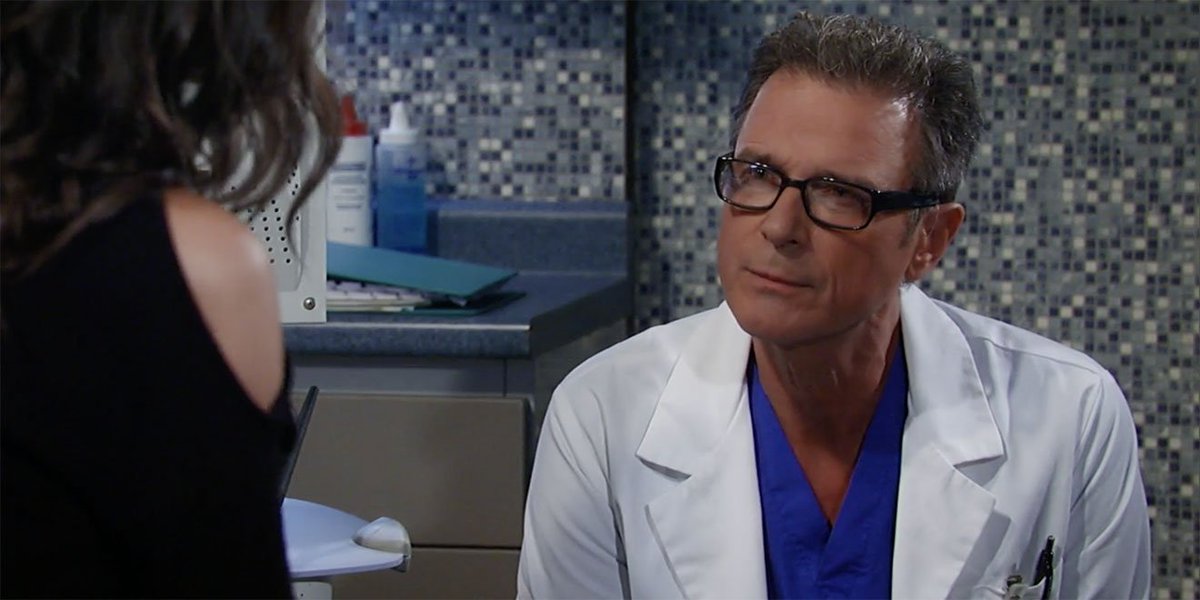 Max Holden is examining Sam. She says there's something wrong. What's wrong? I dunno, my husband says something is 'off'. zzzzzzzzzzzz He thinks maybe PPD. takes blood. In 3 seconds he says: Oh, Low Iron! Sam then "Sees" Sonny in the room. When Doctor leaves she fixates on a knife.
Sonny and Jason. Sonny says he's giving up the territory. HAHAHA. Right. Sonny said when that guy had a gun on Carly he said "if I survive this, I'm walking away". Jason thinks Sonny wants HIM to take over the territory.
Aunty is talking to Alexis. Nice connection to make. Not that TJ and MOLLY are there, but ---it's the next best thing.
Curtis and Jordan are where they always are, in bed.

They get up, get dressed and go to The Metro where Aunt Stella yells at them. She then falls to the ground-- I think she had a stroke??
END: Sam goes in and Stabs Sonny. But I can't tell if it was real or not?? It was in that fish-eye lens so it could be her dreaming/imagining it??